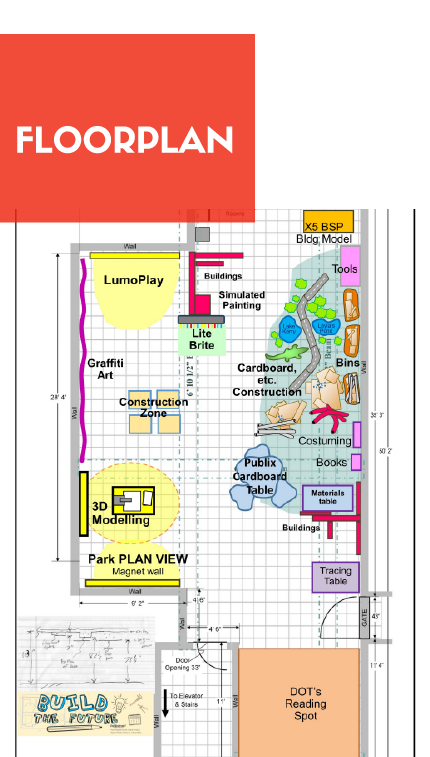 Help design and create the next Children's Museum at Explorations V Children's Museum Build the Future.
In this hands-on exhibit, visitors will get to experience and create designs for the Museum to use as the Explorations V team works with world-class exhibit developers to build the next great children's museum coming soon to Bonnet Springs Park.
Build the Future is a temporary exhibit with the purpose to engage children in the creative design process. The exhibit is split into two primary sections – design & build – and the areas will be equipped with tracing tables and a variety of building materials (cardboard, magnets) that encourage creativity.
Build the Future is presented by The Lunz Group. The mission and intent of the exhibit aligns directly with our mission and vision: embracing, empowering and cultivating our communities through our core values. We are excited to partner with Explorations V to bring this exciting asset to the community.