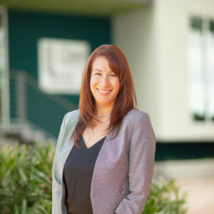 Joanna Del Moral has worked within the A/E/C industry for more than 20 years. Starting as an administrative assistant for a large global landscape architecture / planning firm, she transitioned into marketing by helping with proposals and qualification packages. This is where she learned and fell in love with marketing for this industry. Through her experience with diverse national firms, Joanna has gained experience in business development and marketing for themed entertainment, hospitality, corporate and commercial clients. Today, she serves as The Lunz Group's Director of Business Development, where her role is to lead, grow and manage client and project success.
Joanna has more than 15 years of experience in providing project team development, team coordination, client relations management and developing industry expertise in the entertainment market. Her experience in the entertainment and hospitality sector include being an IAAPA member, an International Board Member for the Themed Entertainment Association, TEA Summit Co-Chair and having an established network with designers, engineers, story tellers, immersive creators, themed contractors and more.
Based out of the firm's Celebration office, Joanna will focus on forming new client relationships, identifying new opportunities and recommending teaming strategies for projects across our multiple market sectors.
About The Lunz Group: As the largest architecture firm in Polk County, The Lunz Group focuses on creating a distinct client-centered, values-driven approach to design. With six office locations spanning coast-to-coast throughout Central Florida, the firm serves global entertainment and aeronautics leaders, nationally recognized healthcare institutions, and top-ranked educational research facilities throughout the nation. We pride ourselves on our unique approach to solving spatial problems through uncompromised client service. We continue to serve the communities we have lived, worked and played in for more than 30 years.