In the August 29 Newsletter, GrowFL featured The Lunz Group as one of their 2019 Companies to Watch. The Lunz Group is among the finalists who have been recognized across the state, celebrating 50 growing second-stage companies that demonstrate high performance in the marketplace with innovative strategies and processes, making them "worth watching," in the words of GrowFL.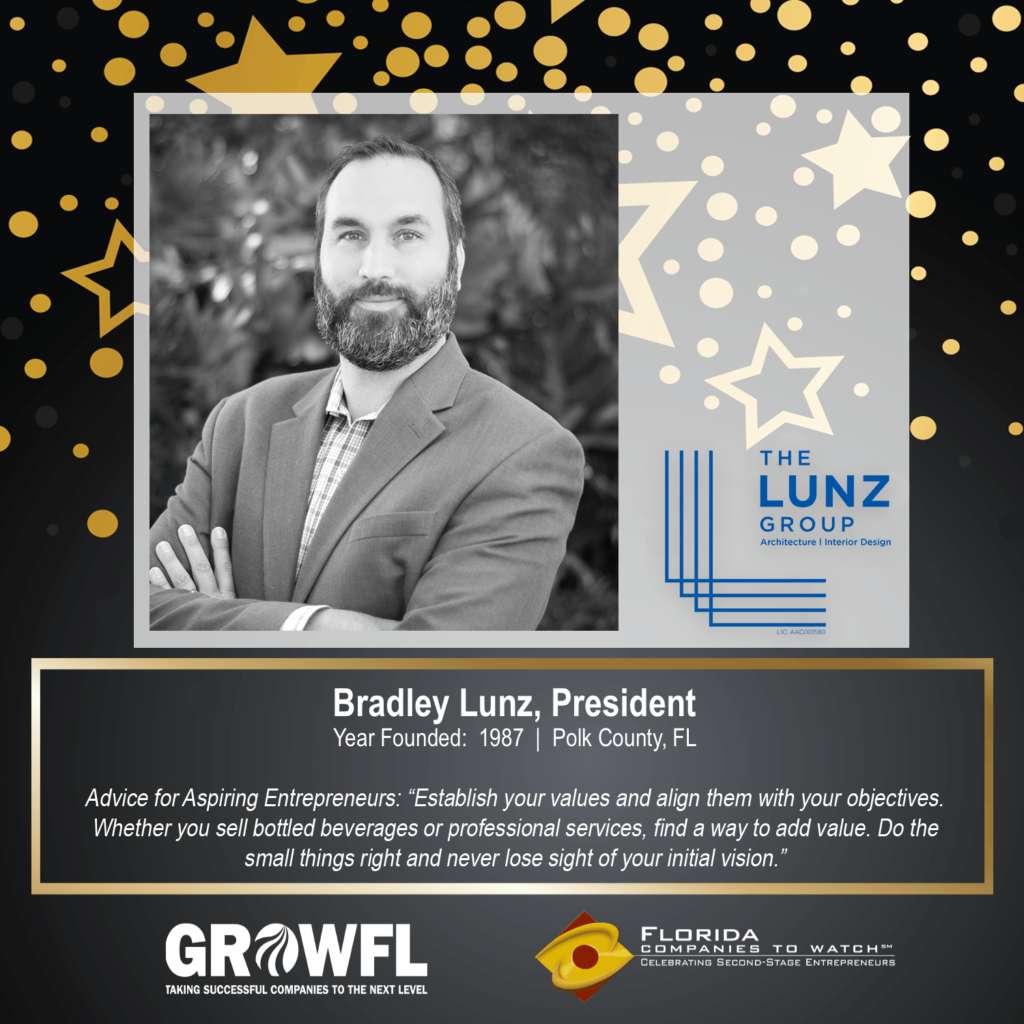 The article features Brad Lunz, President of The Lunz Group. He shares the story behind his personal journey and how he's positioning the family business for tremendous growth through mergers, acquisitions and expansion. He talks about our approach to design, cultivating leadership among team members and what it means to be recognized as a Florida Company to Watch Honoree.
For the full article, visit GrowFl.com.