Industrial cold storage and temperature-controlled facilities are designed meticulously to provide our clients with an efficient and effective space. Throughout the design process, many considerations are taken into account to ensure our team is designing a facility that will not only keep the cold in, but the warmth out.
Designing based on the region is essential, as exterior climate can greatly impact interior conditions of temperature-controlled buildings. In the state of Florida, annual average temperatures range from 70-90 degrees throughout the year, and Florida is ranked as the second most humid state in the country. Temperatures in cold storage facilities typically range from 32-48 degrees Fahrenheit, so creating separation that prevents interior and exterior air from mixing is our top priority. From moisture reduction to creative insulation methods, our team works diligently to consider all aspects during the design process to produce cold storage facilities that work efficiency.
Here, we will explore a few of the essential design considerations for industrial facilities with temperature-controlled spaces and/or cold storage.
The Takeaways
New-Build Design Considerations: When designing a new, temperature-controlled or cold storage facility, our team focuses on factors such as insulation, space, flooring, doors and entry points to meet our clients' needs in terms of function, performance and durability.
Communication: Communicating our design intent to the contractor is essential. This ensures that elements of the facility are constructed as they were intended.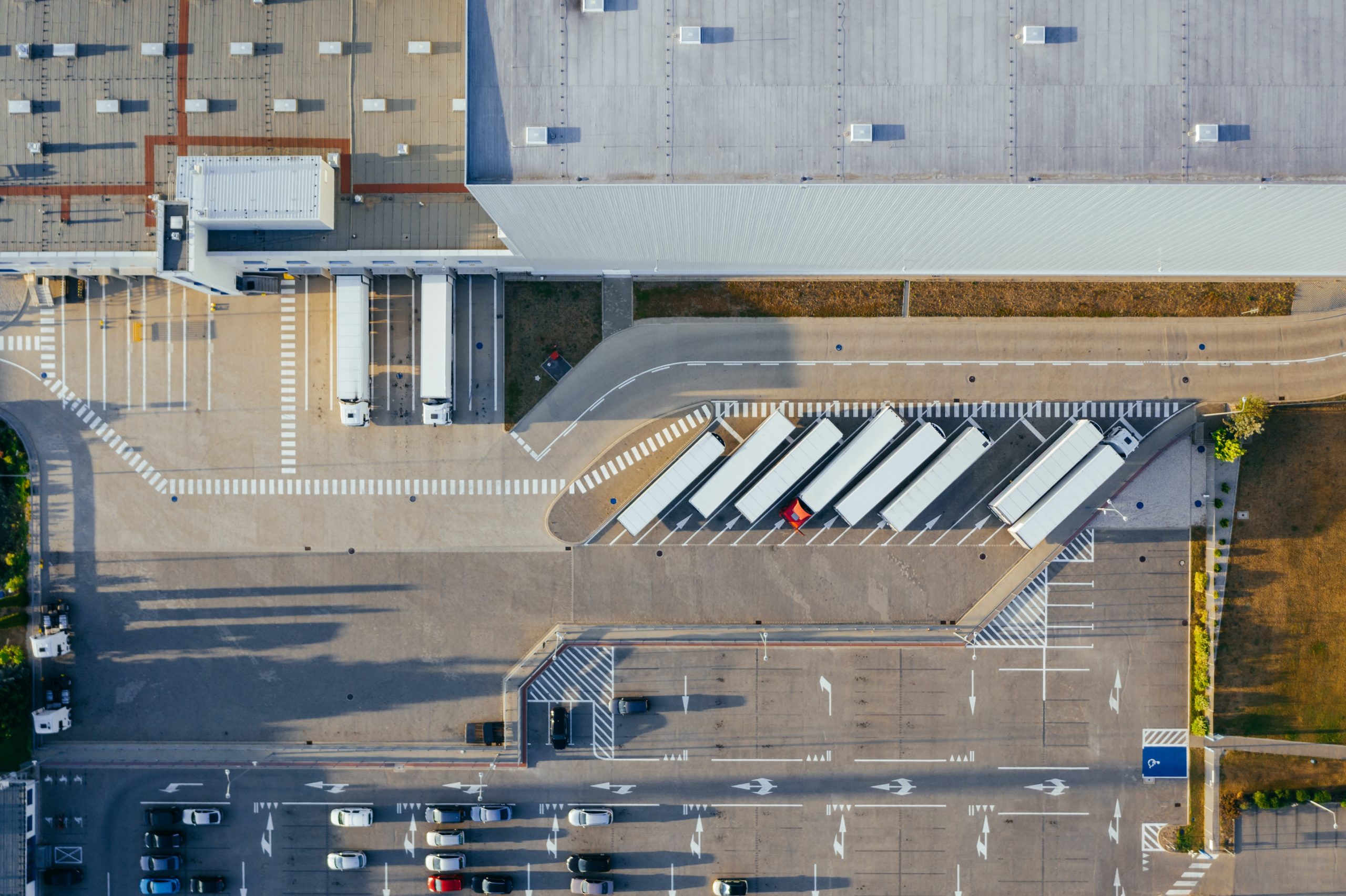 New-Build Design Considerations
Insulation
When designing a cold storage space, the first thing to consider is investigating subsurface conditions. In certain cases, designing with insulation to isolate these areas from adjacent elements may be required. If this is not done properly, cold transfers from the chilled area to adjacent areas, which can result in energy loss. In extreme cold transfer cases, the soil beneath the building will freeze and expand, causing immense (and costly) damage to the slab.
In recent cold storage projects, our team has utilized Kingspan insulated metal panels. Kingspan's controlled temperature panels offer protection and hygienic control and can be used for cold storage freezers and coolers, food processing facilities and packaging facilities.
Design of insulation is a pivotal point in the design process, and our coordination with structural engineering consultants helps to ensure that these areas are insulated to properly provide the most efficiency.
Space
The square footage of cold storage space required must also be considered. Depending on a client's needs, a facility may have one large cold room or multiple cold rooms broken into individual compartments, depending on the chilling requirements of the products being stored. Multiple separated compartments are typically seen when different products are required to be kept at differing temperatures. In cold storage spaces with less square footage, temperature can be controlled easier than within larger spaces. Chilled rooms have large fan compressors, typically located in the ceiling, while smaller spaces can use more compact compressors that are more cost-effective and more efficient in cooling these spaces quickly. In a larger space, motors have to continuously condition the air, so it takes more energy from the compressors and chilling units.
Ceiling height will also impact energy consumption, as lower ceilings mean less cubic area and quicker chills. The more air within a space, the more energy it takes to circulate, chill and put the air back into the space.
The Lunz Group has experience designing cold storage spaces ranging from 200 SF to 20,000+ SF. Currently, our distribution & logistics team is designing the renovation and remodel of an existing warehouse facility that plans to grow, package, store and distribute food service products from this updated facility. The phased project includes design of the production area, staff support spaces and administrative space. The entire 7,000 SF production space is a temperature-controlled 36-degree cold space with25-foot ceiling height. The design utilizes Kingspan insulated panels and dual-entry doors to minimize warm and cool air mixture and maximize efficiency.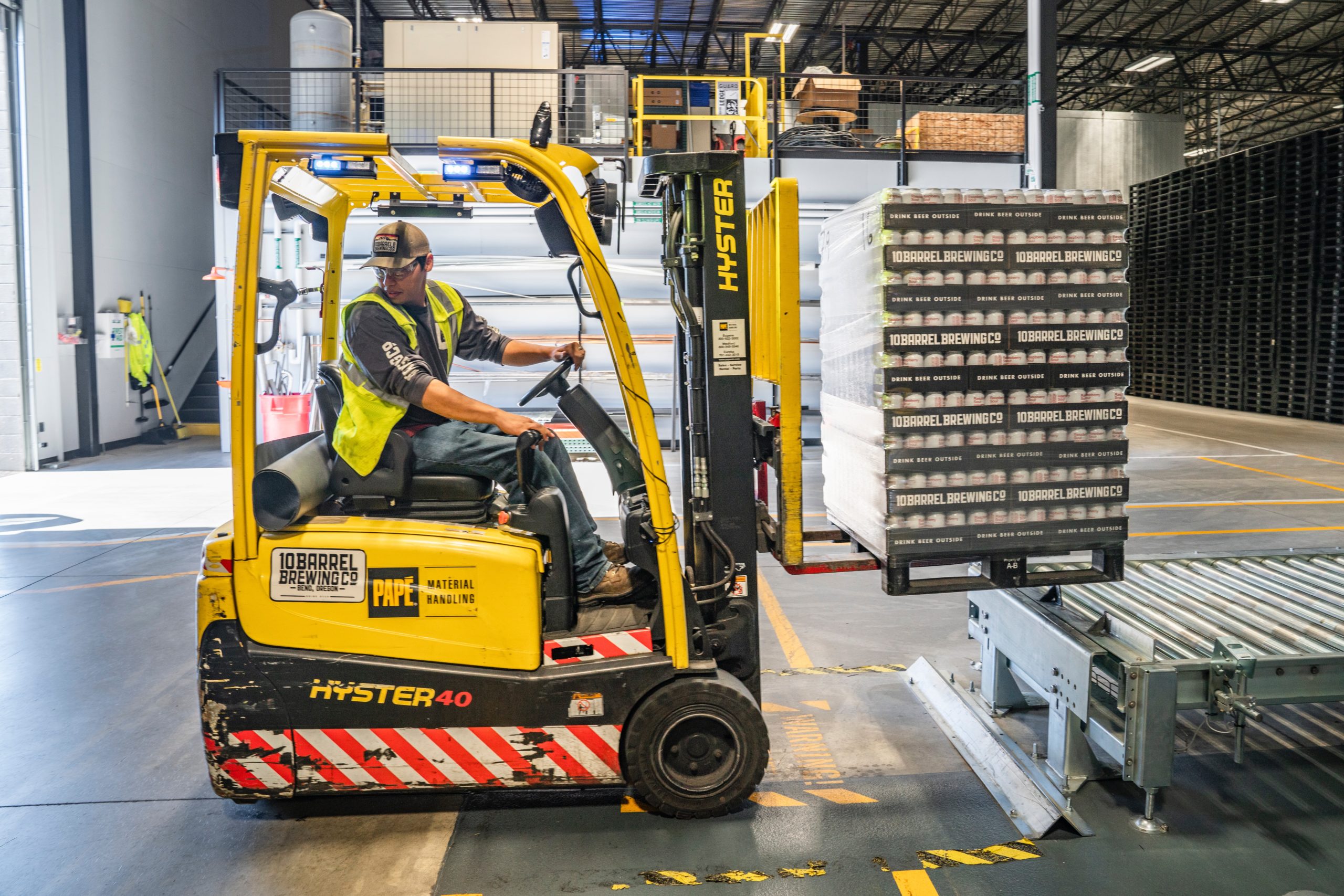 Flooring
Flooring found within cold storage spaces is typically based on owner preference. A common type of flooring to use within temperature-controlled spaces is sealed concrete floor. Many times, resin epoxy flooring is also used, but the space's actual temperature must be considered. In some cases, when the space is too cold, the resin epoxy can get brittle or discolored. Tile is not recommended within cold spaces as "popping" may occur. Popping is when a pocket of moisture forms beneath the tile, causing it to pop out of place as the temperatures cool below freezing. When considering a specific type of flooring, the concrete slab's moisture content (as a percentage) should be reviewed, and a decision can be made based on manufacturer/product specifications.
Exterior Walls + Adjacent Spaces
In cold storage spaces, insulation goes up the walls and on top of the temperature-controlled space, creating a continuous thermal envelope. This prevents hot and cold air from meeting at any point, which would lead to condensation. Much like condensation forms on your cold, iced coffee, when warm air meets a cold surface in an industrial facility, condensation forms. This moisture can lead to the formation of mold, which can cause other issues within the industrial space. It is generally not recommended to utilize the building's roof as a part of the thermal envelope, unless the entire building comprises the thermal envelope.
Spaces adjacent to cold storage must also be considered. If one space is chilled to 36 degrees and an adjacent space is set at 48 degrees, all equipment, air ducts and piping running from the colder to the warmer space must also be considered. Design should minimize the number of openings from a cold space to a warmer space and vice versa. Elements that should be considered include wall thickness, transfer of hot/cold between mechanical pipes and plumbing, fire sprinklers, piping, structural elements and more. The intent during this stage of design is to limit connectivity between adjacent spaces.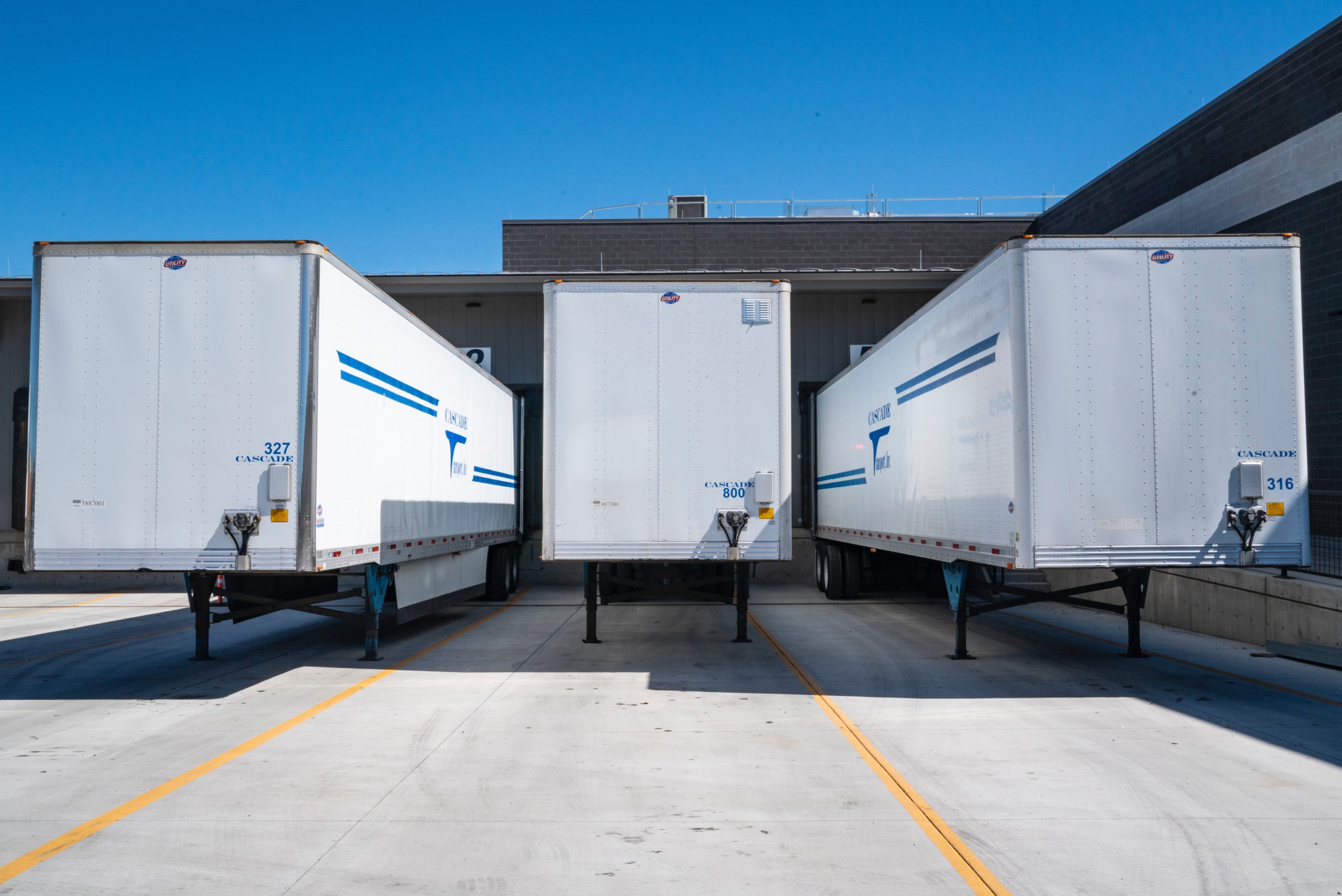 Doors + Entry Points
Entry points leading into cold spaces are essential. Depending on the availability of space, entry directly from the outdoors into a temperature-controlled space should be avoided. Dual-entry doors should be incorporated into design: visitors will enter through one door from the outside and into an auxiliary space before entering the cooled space. Many times, these doors will have seals and gaskets to help minimize air seeping between the cooled environments.
Cold loading docks should also be considered. If vehicles are pulling up directly to cold storage or temperature-controlled spaces, a buffer should be used to separate the cold space from the outside. Docks may be designed so that when a truck pulls up, a dock cover can come around the back of the truck to limit humid air from getting in and cold air leaving the building.
Communication with Consultants + Contractors
Effective communication is essential for the design and construction of a temperature-controlled facility. Our industrial design Studio Director Mike Murphey has a deep knowledge base with more than 40 years of experience in the industry and works closely with our internal team of project managers and designers, consultants and contractors to produce cutting-edge facilities. We believe that providing detailed explanations during design, as well as on construction documents, helps inform our contractors of the objectives and reasoning behind why we feel our design recommendations are essential.