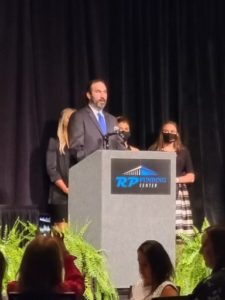 The Lunz Group is humbled to be the recipient of this year's ATHENA Award presented by the Lakeland Chamber of Commerce, Junior League of Greater Lakeland and ATHENA International. The Lunz Group was recognized as one of three finalists including Lakeland Volunteers in Medicine (LVIM) and Pace Center for Girls.
The ATHENA Award recognizes the cultivation of professional female leadership. Founded in 1982, more than 7,000 top leaders in over 500 communities have received the prestigious ATHENA award in nine different countries. The award celebrates the ATHENA mission of supporting, developing and honoring women leaders, inspiring women to achieve their full potential creating balance in leadership worldwide.
"We are honored to have received this year's ATHENA Award," TLG President and CEO Brad Lunz said. "The award validates the culture we've been building. We're empowering our team members to engage their profession and build their confidence to go out into the community and cultivate future leaders. Most importantly, we're ensuring that our leaders are finding their own voice. It's that richness of voices that gives design the diversity it needs."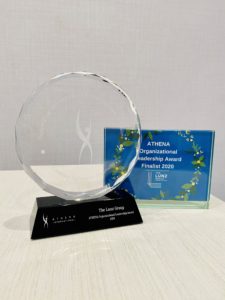 Organization qualifications include community involvement, support for professional women within the organization, support for women outside of the organization and community references.
The Lunz Group has a strong reputation of encouraging and supporting women employees to achieve their full leadership potential and provides opportunity for development opportunities in our community. The architecture, engineering and construction industry is a predominately male driven field, a barrier that we recognize and actively work to remove as an organization. Since the founding of our firm in 1987, our company culture has been built on the idea that design is inclusive; of race, gender, background, culture, experiences and communities. Over the years, we have actively recruited young female leaders and provided them with opportunities to grow and excel in their field.
More than 50 percent of The Lunz Group's staff is female, and 60 percent of our executive leadership is female. We are also proud to say that our female employees represent five different ethnicities, culture and backgrounds. Because our company culture is rooted in cultivating the communities we live in, we believe that the greatest impact can be made by growing and empowering strong leaders. Our women leaders are involved in organizations throughout the City of Lakeland and beyond, and we continue to seek and support community efforts that align with our mission and vision.