Our Company Spotlight series was launched to bring awareness to the amazing things our team members do outside of their every day nine-to-five. It's our team's unique interests and experiences outside of The Lunz Group that they bring back to the table during the design process. From world-wide missions work to building homes for local Military Vets, learn more about how our team seeks out opportunities to contribute to our communities through our unique talents.  
About Shelley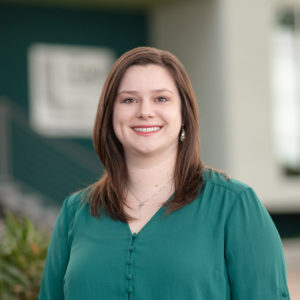 Meet Shelley, a designer at our Lake Morton office.  Originally from Panama City, Florida, Shelley has always been fascinated by buildings and houses.  When she was five years old, she would build houses and entire cities out of LEGOS.  Her detail-oriented perspective and interest in how buildings came together is what led to her career in architecture.
Shelley started working with The Lunz Group in May of 2017 after attending a career fair at USF.  She is currently working as a project manager in training, providing production support while working toward her architectural licensure.  Architecture has provided Shelley with the opportunity to design spaces that improve peoples' lives and the community by using light, materials and textures.  During her free time, she enjoys spending time at the beach, baking and spending time with family and friends.
Giving back as a "Big Sister"
In January of 2018, Shelley was matched with her little sister, Serenity, through the Big Brothers Big Sisters program.
"I was looking for a way to get involved in the community, and since I love kids, Big Brothers Big Sisters seemed like a perfect fit for me," Shelley said.  "I was matched with my little sister when she was in second grade, and now she is in fourth grade!"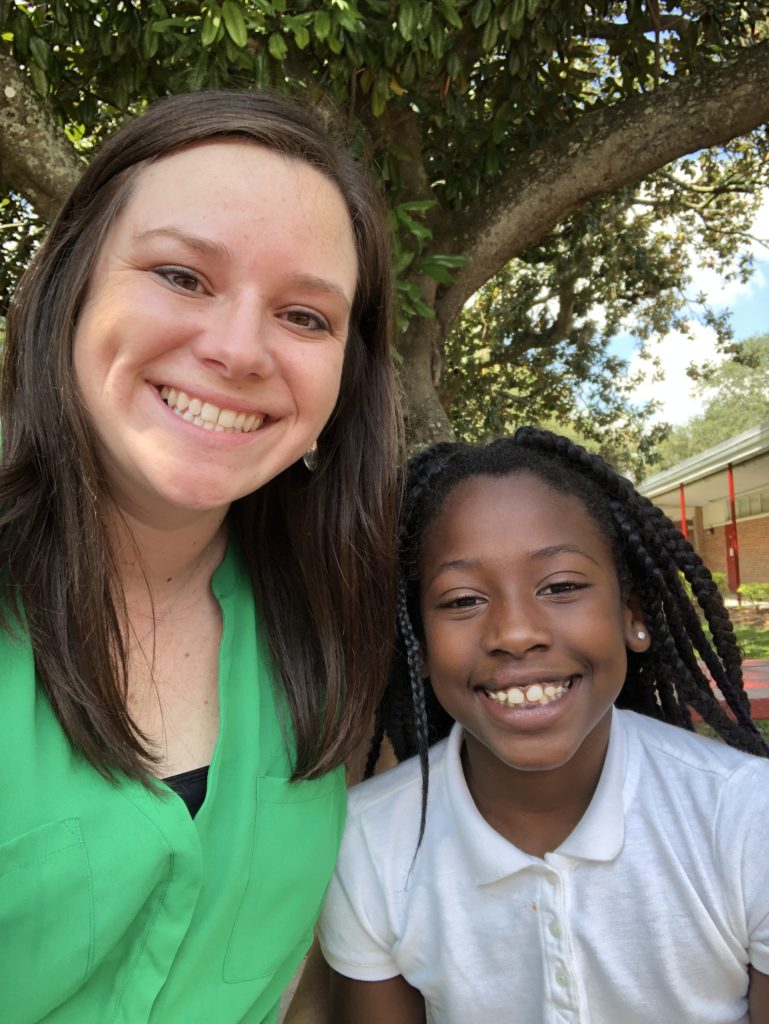 Shelley's role as a big sister revolves around mentorship.  She meets with her little sister Serenity every week for lunch, and focuses on listening to her needs, making her feel important and empowered, helping her improve on school subjects and providing a sense of stability.
The role of big sister has allowed Shelley to make a difference in the life of a child and change the course of her future for the better.  Shelley focuses on science, math and reading and has showed Serenity that learning can be fun.  The two have performed a few science experiments, and although they aren't Shelley's forte, she has showed Serenity that they can be so much fun!
"I have taught her about my career and what it means to go to college. I've told her she can be whatever she wants to be!"
Although being a big sister has its perks, it also has its challenges.  There have been times where Shelley has gone to lunch with Serenity and has brought a fun activity to do afterwards, but Serenity doesn't feel like engaging or participating.  Shelley now gives Serenity an option each week, so Serenity has the power to make a decision.
"After we eat, I ask Serentiy if she wants to go to the library to read or play a math game," Shelley said.  "I let her choose, and we always end up having a great time."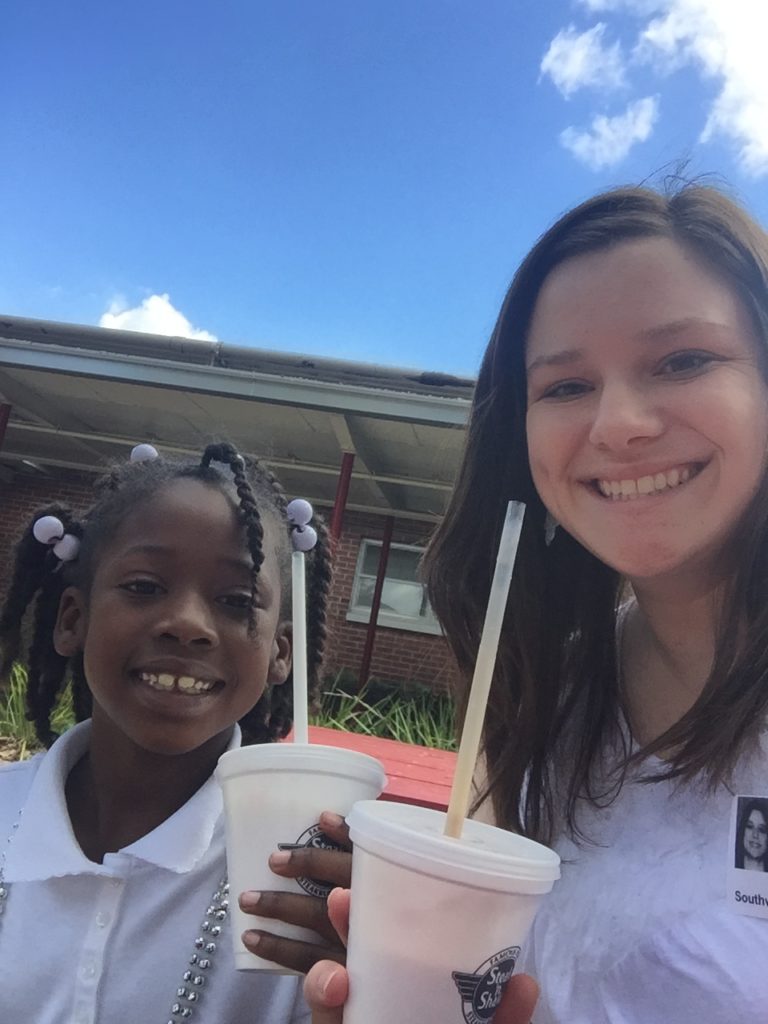 The Big Brothers Big Sisters program focuses on mentoring elementary age students.  Shelley plans to stay with the organization long-term and is planning on remaining Serenity's big sister as long as Serenity wants her to be.  Once Serenity is in middle school, Shelley plans to change to a "community based" schedule, where she and Serenity would set aside time to spend together on weekends rather than meeting at school each week.
"The future all depends on what she wants," Shelley said.  "If she doesn't want me as a big sister after 5th grade, then that's okay.  Yes, I would be a little sad, but I would get matched with a new 1st or 2nd grader and start all over!"
After spending over two years in the program, Shelley has learned the importance of taking just one hour each week to talk, laugh, teach and empower a child.  She has realized that the smallest efforts go a long way, and that simply showing up to eat lunch with Serenity every week means more than she could have imagined.