As the COVID-19 pandemic hurled across the world and impacted our daily life, it has drastically altered supply chain and the distribution industry. As consumers transitioned most of their purchasing online, manufacturing and distribution facilities worked quickly to implement new policies, create opportunities for greater access to distribution centers all while mitigating risks in the workplace to ensure continued production and delivery of essential goods. 
When we think of how our everyday life was impacted by COVID-19, we rarely think about how it has forever changed the distribution and logistics market including manufacturing facilities, warehouses, distribution centers and fulfillment centers. The pandemic has left companies across the country and around the world scrambling to keep employees safe while meeting a high volume of direct to home delivery orders. According to the American Journal of Transportation (AJOT) e-commerce has flourished under the shelter-in-place environment and is only anticipated to increase in a post COVID world. The AJOT also reported that the number of households using online grocery delivery has increased by 50 percent. As the distribution and logistics industry continues to persevere and adapt, we expect to see various changes in their facilities over the coming months. Here, we will explore trends that are being incorporated into the design of industrial facilities:
Spatial Considerations
Markers & Signage
Utilizing markers in a variety of spaces within manufacturing and fulfillment centers can help easily indicate six feet of physical separation. By incorporating strategically placed floor markers on the assembly line or packing line, employees will have visual reference to ensure they are keeping adequate distance between themselves and co-workers. By using something as simple as a tape line, employees can easily recognize their place on the line rather than estimate the amount of space. Floor markers can also be used in distribution centers and warehouses to indicate one-way aisles, to assist with circulation and the flow of foot traffic.
Wall signage can be used in a similar fashion to provide employees with a visual representation of six-foot separation. Wall aids can also direct employees to where PPE is located, areas where PPE may be required and reminders of handwashing and good hygiene practices.
Aisles
In addition to markers, many layouts for new builds, renovations and expansions are seeing alterations to accommodate social distancing. Many warehouse and distribution facilities are considering widening their aisles to allow for safer travel and additional distancing between employees. Wider aisles in a warehouse would accommodate forklift equipment and employees passing one another to retrieve goods, all while allowing them to maintain six feet of separation.
Administrative Space + Workstations
Another essential area within industrial spaces are administrative spaces including offices, conference rooms and employee breakrooms. Some industrial clients are looking at increasing office size as a square-footage of the total space, while others are making modifications to existing spaces. Prior to COVID-19, a growing number of industrial tenants were desiring a more open, collaborative office layout. Now, tenants are scrapping open workspace design and are transitioning back to individual offices and enclosed spaces. Additional barriers such as plexi-glass may also be used around desks to limit contact between employees. Spaces including conference rooms and employee breakrooms will see layout adjustments to allow for additional separation between employees, incorporation of easily cleanable surfaces/furniture and sanitizing stations.
Psychological Considerations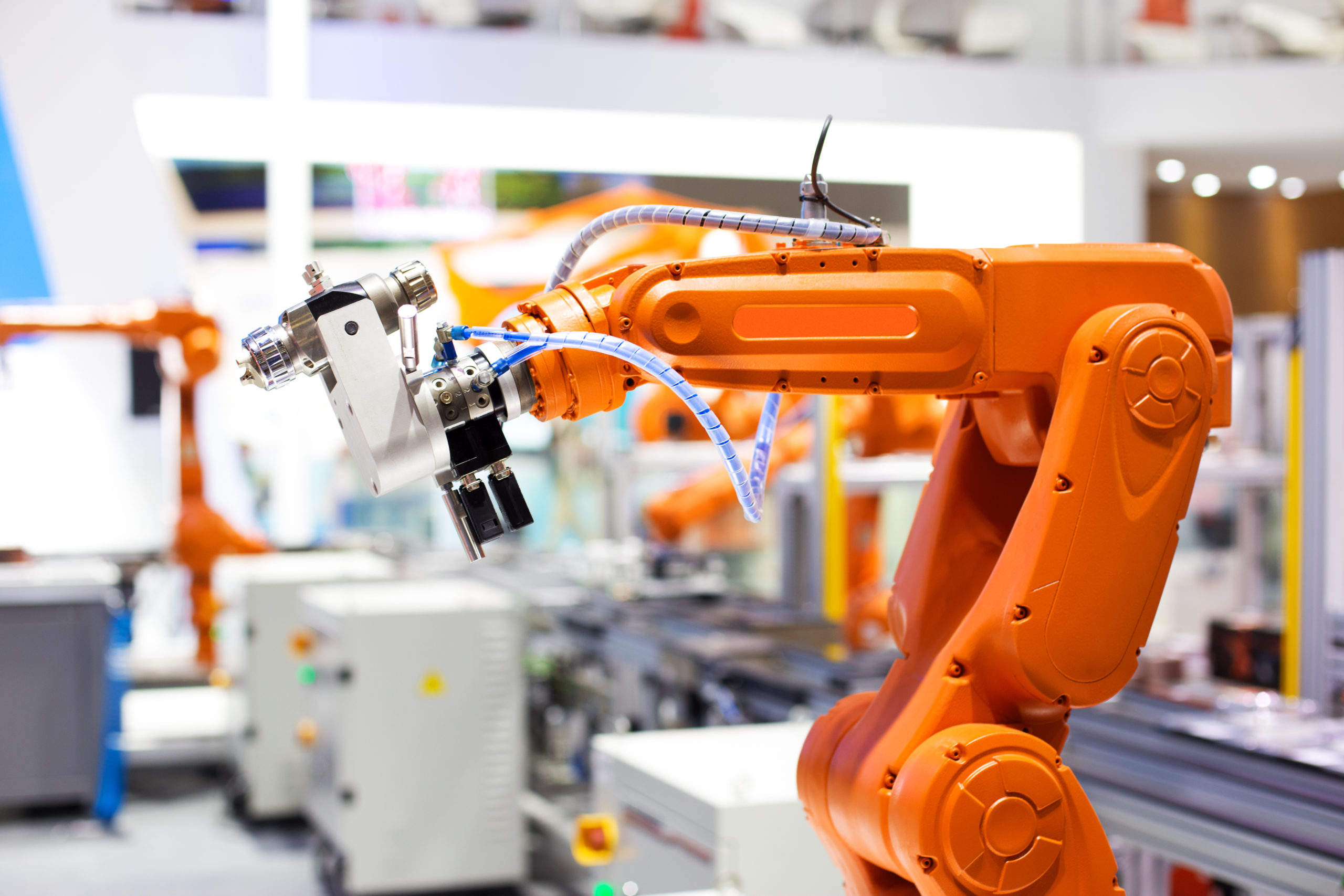 Visual cues
Industrial clients should include visual cues throughout various facility types to promote social distancing and wellness. Many employers are implementing health and wellness procedures for employees including temperature monitoring when they are entering the workplace and requiring facial coverings. Employees working on assembly or packaging lines may be encouraged or required to wear gloves as they touch various goods. Signage and other visual cues may be used to direct employees to areas where they can find PPE. We are also seeing an increase in signage encouraging good health practices such as sanitizing and handwashing, along with additional handwashing stations. Visible signage will provide employees with reassurance that they have access to materials to practice clean hygiene.
Automation
Many operations and daily practices within the industrial industry are already automated, but the COVID-19 outbreak has led to an increase in automation to limit germ transfer. While automatic doors are commonplace today, we will see more automatic interior doors in administrative spaces and when moving through the various sections of a fulfillment center. Hands-free handwashing/drying will become more prevalent and automated sanitation machines will begin to make more of an appearance. Long-term, self-driving semis may make an appearance and transform the typical transportation infrastructure. We are currently seeing some of larger scale, corporate owned facilities moving further from the interstate. Long-term, with self-driving semis, land further away from highways may be utilized more frequently since regulations surrounding the truck driver will no longer be applicable.
Building Systems Considerations
Security & Circulation
With the spread of COVID-19, we have seen additional security measures. This includes employee and visitor screening upon arrival at facilities, which may consist of temperature checks and responding to questions related to common symptoms. Additional security measures through automated technology will also become more common, including badge swipe and automated doors to secure sections of a facility, security camera monitoring and limiting touch access to different departments through touchless entry. This may be seen by employees when they are moving from warehouse space into administrative offices.
Circulation throughout the facilities should also be considered. Identify areas that may be impacted, such as entrance points, lobby space, stairwells and elevators. For large distribution or fulfillment centers that have 500+ employees, many of whom may be entering at the same time when their shift begins, consider adding additional entry points to allow for social distancing and efficient entry. Within the facility, consider enclosed spaces such as hallways and elevators. Similar to widening aisles within the distribution facility or warehouse, consider widening tight hallways within administrative spaces to allow for six feet of separation. Assess occupant loads within elevators and identify peak usage times. Identify alternatives to move employees efficiently within the facility including stairwell usage. Consider using markers near elevator to provide employees who are waiting with visual cues for separation.
Assembly Line Design
For many manufacturers, keeping employees on the assembly line to produce goods is essential. Manufacturers may use visual cues such as floor and wall markers to provide recommendations on where employees should stand along the assembly line, to provide as much social distance as possible. Fulfillment centers may see an increase in usage of mobile robots along picking lines to help fill e-commerce orders, allowing for separation between employees. Along assembly lines where employees are in closer proximity, we may also see an increase in ventilation rates and percentage of air that circulates into the system. Surfaces will also be disinfected and cleaned regularly to avoid the spread of germs.
Technology
Although automation within the distribution industry was accelerating prior to the COVID-19 pandemic, companies have seen a continual increase in implementing technology to meet supply chain and consumer demands. From software to robots, companies across the country are making investments to increase efficiency in their distribution and logistics facilities. Some companies are turning to robots that navigate large warehouses to help employees fill orders. Since these robots are not like fixed equipment, such as conveyor belts or assembly lines, they can easily be incorporated into a facility's daily operations. These robots also support social distancing, reducing contact between employees.
In addition to automation, there has been an increase in analytics and software used for logistics planning to model truck routes digitally to increase efficiencies and site selections. Analytics technology can also be used to estimate available inventory along the supply chain to keep production of essential goods running and ensure delivery to customers. Other channels, including internal and external databases, can be used to provide information assessing product demand among consumers.
Cost/Benefit Analysis of Potential Changes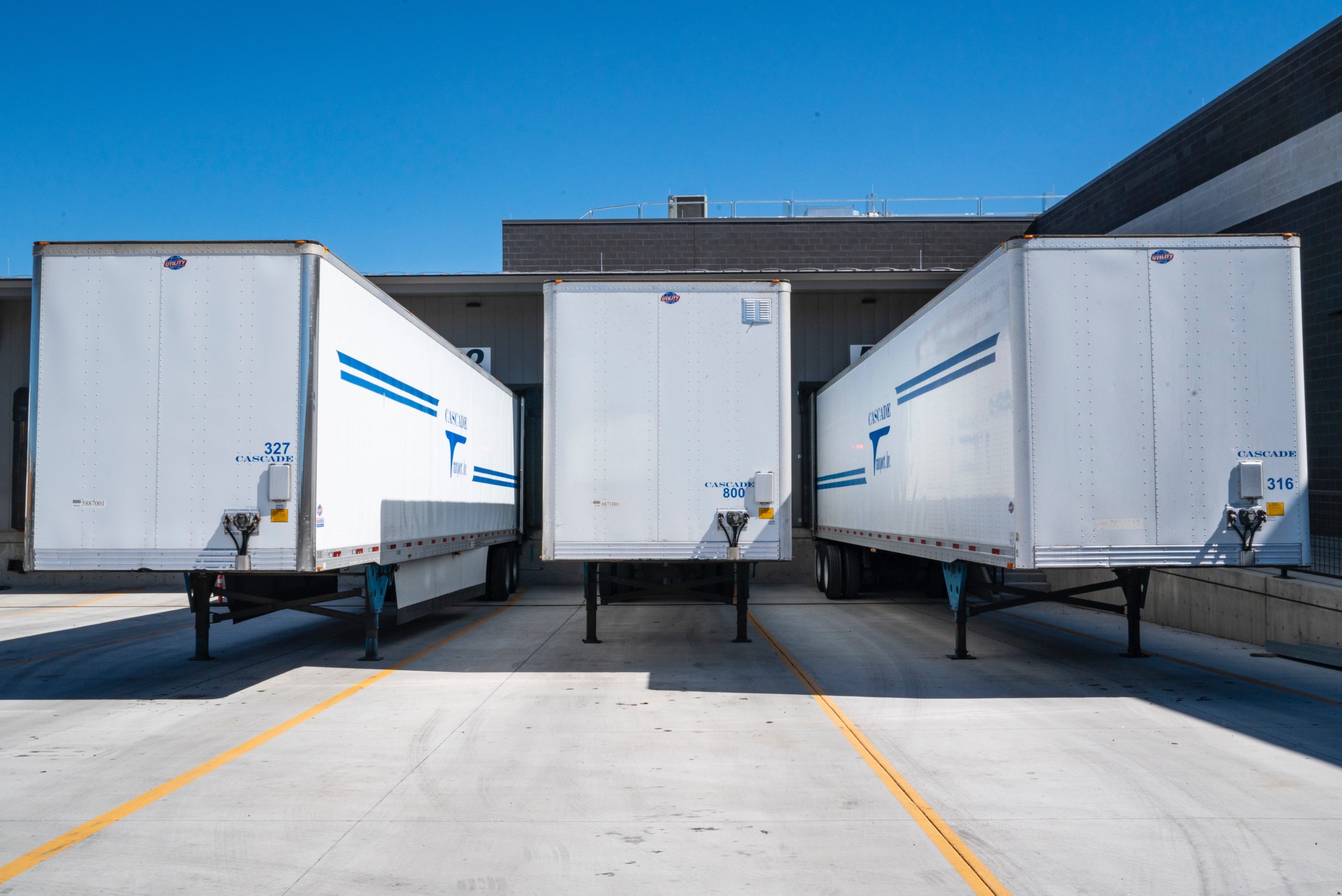 While today our focus is centered around ways we can reduce risk, some of the trends we are seeing can be costly in terms of longevity and return on investment. Some trends may be here to stay, while others will fade with some return to normalcy in terms of best design practices. Distribution providers will have to determine level of risk that they, their staff and patients are willing to accept as they look at the cost/benefit of the different options.
Some of the most cost-effective design trends we are recommending to our clients:
Distance: create space for six feet (or 36sf) per person
Equipment: provide PPE for employees who may need it
Cues: add visual cues throughout the spaces to promote best practices
Circulation: create one-ways aisles and wider aisle space for separation
Hygiene: increase sanitation of workstations and frequently touched items
Technology: use technology to supplement your defenses. What types of technology have you already incorporated in your workplace? What methods can you continue to explore?