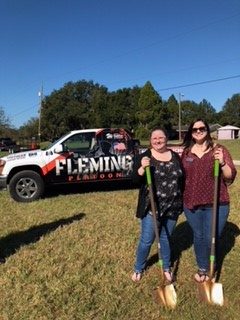 Lakeland's Habitat for Humanity is bringing a community of 30 small cottages to local area veterans currently living in less-than-ideal housing situations.
Fleming Platoon, named for the late Lamar Fleming – an entrepreneur and educator who served as a teacher, principal and administrator for the Polk School District – will be the first of its kind in Polk County. The homes will house elder veterans living out their days in comfort, affordably. The community will be rent-free – members will only have to pay a small maintenance fee annually.
Alongside several community members in the area, The Lunz Group has partnered with Habitat to produce renderings and material selection for the cottages that will be constructed. The Lunz Group is providing our design services pro-bono for the project. The community is set to begin construction in March.
In December, the groundbreaking ceremony took place, located just off Highway 37. Community members, veterans and volunteers showed up in support, participating in the ceremonial shoveling of the dirt at the construction site.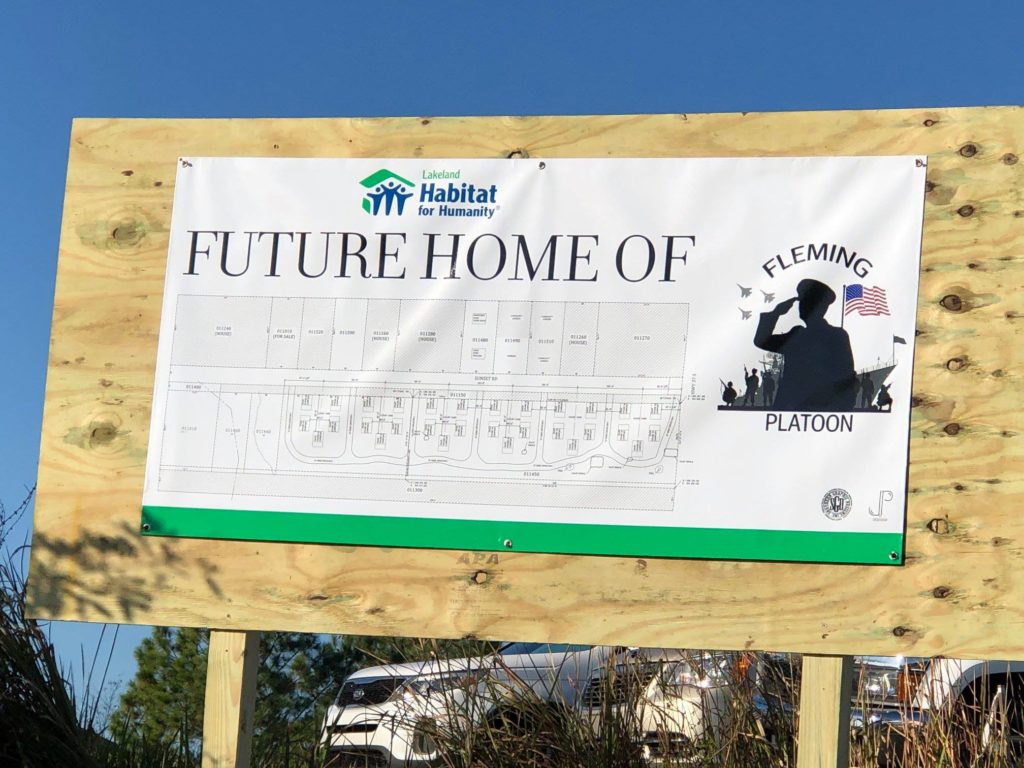 For additional information regarding the project, check out this article in The Ledger.