On May 16th, 2018, Florida Cancer Specialists & Research Institute (FCS) celebrated the groundbreaking of its newest facility, the Ocala Cancer Center.
The brand new facility is a design/build project between Optimal Outcomes and The Lunz Group. This is one of more than 20 projects completed for FCS by the design team.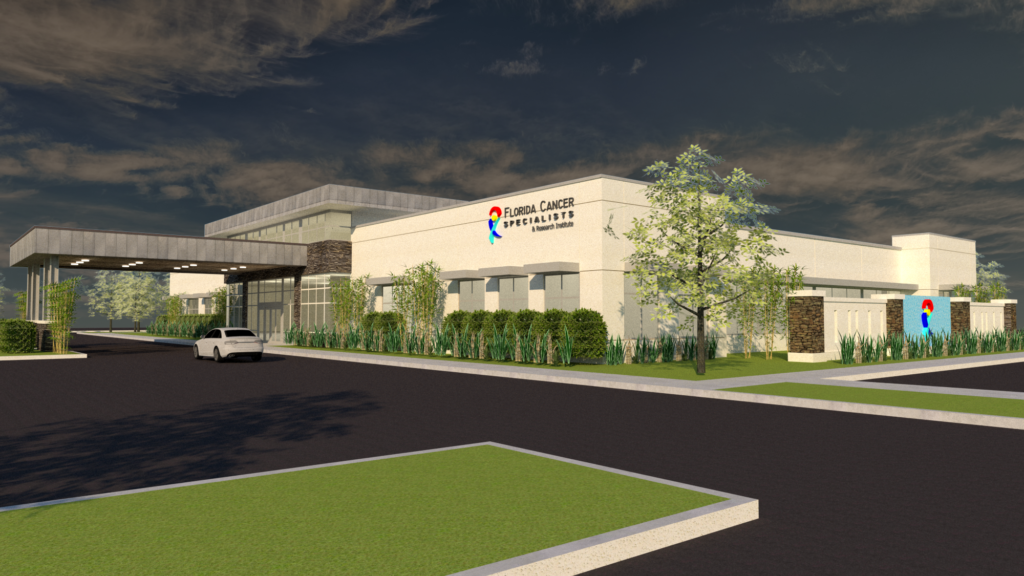 The facility will be the region's first and only comprehensive cancer center. Patients will be able to receive a variety of services and treatments under one roof, including chemotherapy, radiation oncology, national clinical trials, radiology (PET/CT imaging), physician visits and laboratory services, providing unsurpassed convenience for cancer patients in Marion County. It will be located adjacent to the West Marion Community Hospital, just north for SR200.
The Ocala Cancer Center will be 21,000 SF and is expected to open in the summer of 2019.
Check out the video from the groundbreaking event: