In an article published June 5, 2018 on HouseBeautiful.com, Saint Leo University's Residence Halls were ranked in the Top 10 College Dorm Rooms in the nation.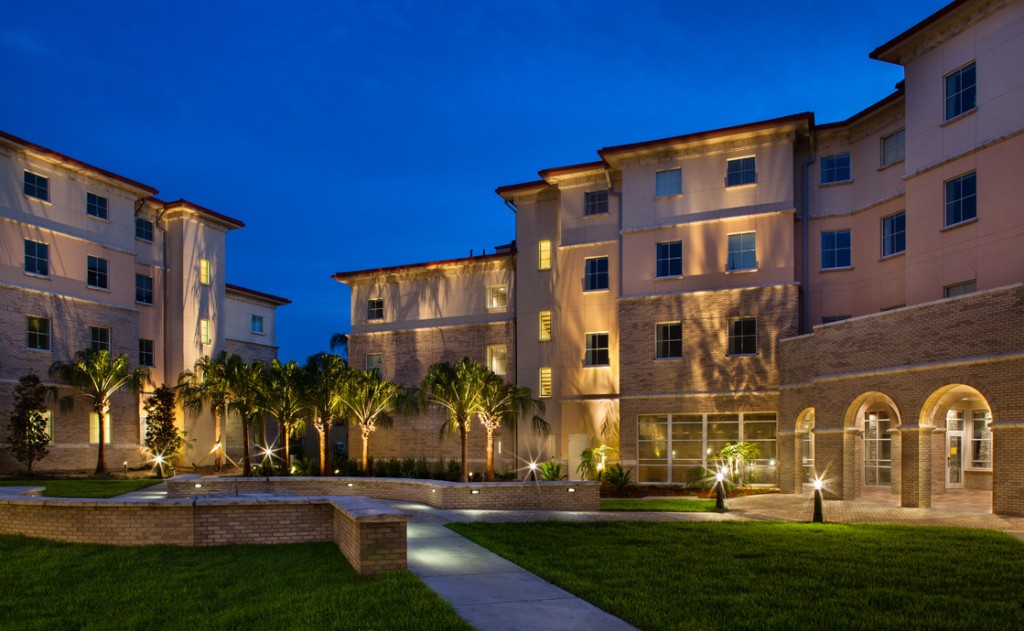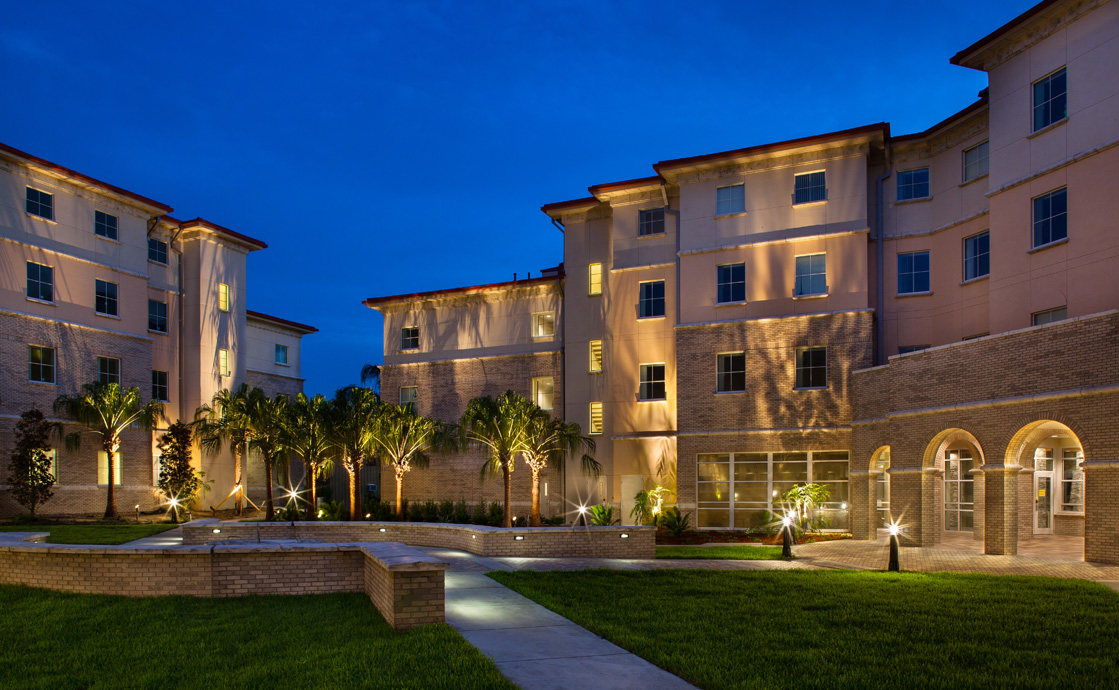 The Lunz Group designed the Residence Halls in 2012. The halls were designed around a central purpose: to serve as a gathering place for students, faculty and staff alike. The halls unified the campus as well as provided housing for approximately 340 students. The buildings were also designed to LEED Silver criteria, using rapidly renewable and locally sourced materials, energy efficiency, thermal controls and water conservation.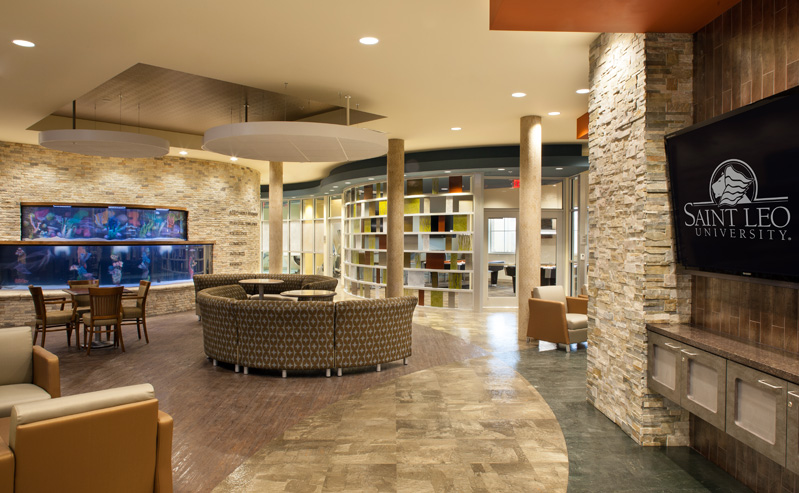 Residence Hall 5 is specifically mentioned in the article, which features several amenities including:
A central courtyard for outdoor activities (like intramural sports or grilling)
Residence life offices
A theater
Instructional space and lecture halls
Fitness room
Relaxation room (which includes nap pods)
Gathering spaces
Game room
There is even a 2,100-gallon aquarium featured in one of the main gathering spaces that was featured on Animal Planet's reality-tv show Tanked.