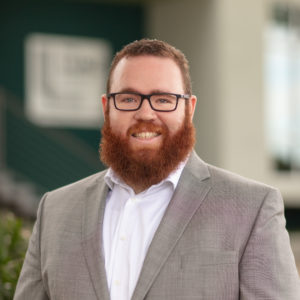 Our Company Spotlight series was launched to bring awareness to the amazing things our team members do outside of their every day nine-to-five. It's our team's unique interests and experiences outside of The Lunz Group that they bring back to the table during the design process. From world-wide missions work to building homes for local Military Vets, learn more about how our team seeks out opportunities to contribute to our communities through our unique talents.  
Meet Michael
Michael Porter, one of our Architects at The Lunz Group, is artistically gifted in more ways that just architectural design. In the office, you'll catch him working in our Special Projects department designing the latest and greatest with his team of talented artists and designers. But outside the office walls, he dabbles in a variety of woodworking projects (his most recent, a headboard for his master bedroom). He's even played trumpet at Carnegie Hall.
Not only is he talented, but his heart lies in giving back through his god-given talents.
Trading palm trees for Swan City
Michael credits his career to one of his Elementary teachers, who mentioned to him that he would make a good architect. Once he got that in his head, he pursued many trades and arts classes during his high school experience. Upon graduating high school, he attended UF where he received his Master's in Architecture.  Michael then moved to South Florida where he served as an intern architect pursuing licensure.
It was during his college career that Michael had visited Lakeland. He was able to tour the Frank Lloyd Wright architecture at Florida Southern College. It was during his visit that he knew Lakeland could be a city he would be happy to live in.
In 2015, the opportunity became available for him to move to Lakeland. It was there that he became licensed and started working as a Project Architect. In 2018, he married his wife on Lake Mirror, an iconic Lakeland landmark, and bought their first home near the downtown core. He also joined The Lunz Group as a Project Architect where he began working on projects like Plant City's new community center.
Today, he has embraced the Lakeland life, working in our Kentucky Avenue Office in downtown Lakeland.
Giving back through his talents
It was during college that Michael had begun to look for opportunities to volunteer and grow as a professional in the process. A friend of Michael's had interned with Engineering Ministries International (EMI) prior and highly recommended it, so he decided to give it a chance.
EMI is an international organization composed of architects, engineers, surveyors and construction managers who collaborate with ministries to design facilities including hospitals, schools and water systems. Michael first became involved in 2012 after interning with EMI out of their world HQ in Colorado Springs, CO.
Prior to working with EMI, Michael had no concept of how he could use his profession for missions.  He had heard of doctors and nurses going on missions but wondered how could he, an architect, serve others?
"I can't heal or feed the people, but I've learned I can design the facilities and campuses that the people doing that work need," Michael said.
On his first mission trip, Michael traveled to the ELWA Hospital outside of Monrovia, Liberia where he spent two weeks designing.  The trip was multi-faceted and consisted of confirming a Master Plan for a new 200 bed hospital and designing the first phase of buildings – a chapel and an out-patient department.
Michael expressed that on his first trip, he didn't feel as if he was qualified or knew what to do.  He has since gained a confidence that his schooling, training and professional experience has more than qualified him and prepared him to provide quality designs.
"Serving with EMI has opened my mind to how profound of an impact design-professionals can have by elevating the level of design and construction in the developing world," Michael said.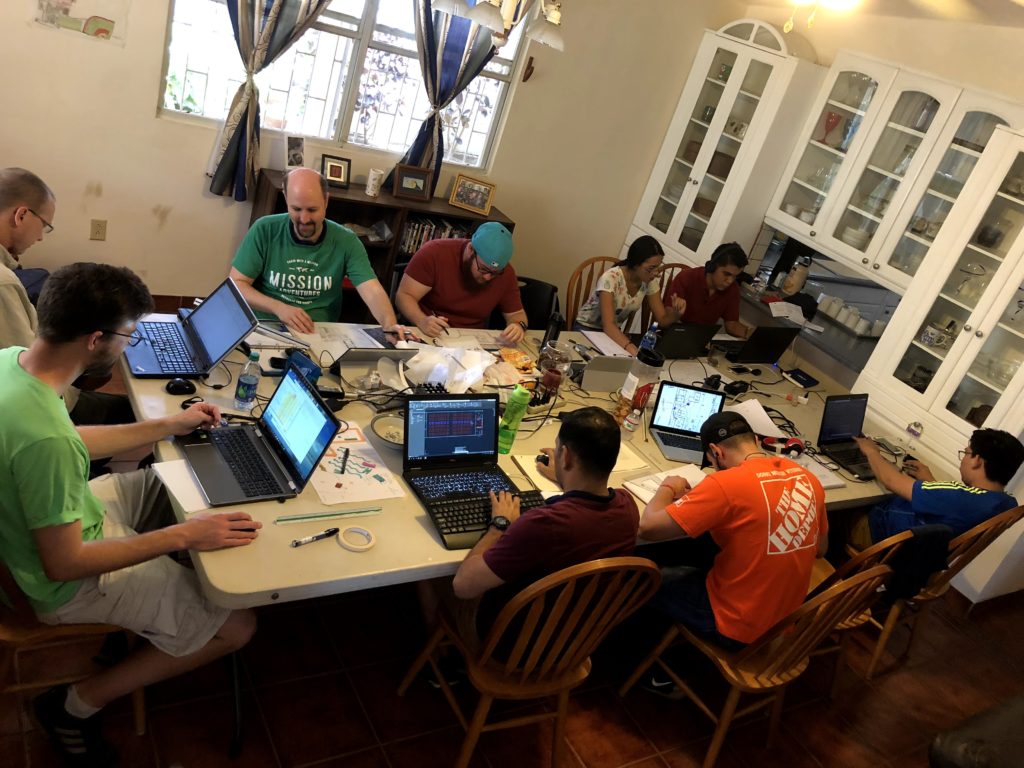 Becoming resilient in adversity
After working in Liberia, Michael decided to embark on another mission trip to EMI's Uganda office which houses architects, engineers, construction managers and tradesmen all under one roof.  They also share their facilities with Mission Aviation Fellowship, a group that flies missionaries around the world.
However, during his trip to Uganda, Michael became very ill.
"I had to humble myself and realize even when I wasn't well enough to teach myself, my preparations beforehand were not in vain," Michael said. "I had another volunteer come on the trip, and he was able to use all of my prepared presentations with little to no preparation himself."
Despite the setback, Michael returned home and is back to optimal health.  He isn't letting the experience set him back.  In fact, since his internship in 2012, Michael has been on four mission trips and has since committed to volunteer on a mission trip annually.  In the future, Michael plans to keep watch for additional opportunities that align with his skills and availability for the upcoming year, and he hopes to bring along a co-worker on his next trip!