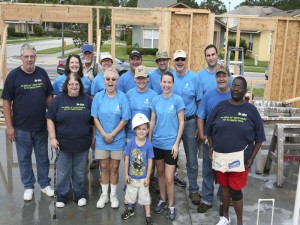 This year marks Lunz Prebor Fowler Architects' 25th anniversary of creative and quality driven architectural and interior design services. We are extremely appreciative to the many individuals, businesses and organizations who have partnered with us during our enriching existence. One of that ways we are showing our gratitude is through sponsorship of a Habitat for Humanity Home.
In addition to monetary support, the firm will also be assisting with the home design. Our architects and interior designers met for a design charette.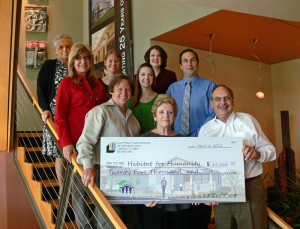 Their task was to develop a design that blends harmoniously with the community. Elements from the designs were incorporated into the final sketch of the home.
The staff at LPF plans to get fully involved and get our hands dirty as well. Members of our staff, family and friends will join the Habitat family in construction of the home. During our first workday, we raised the walls and installed the sheathing. We will be returning to the site throughout construction to help complete the home.