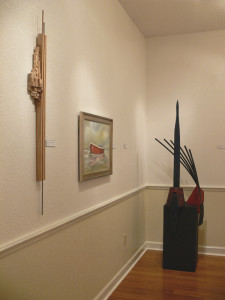 Principal Victor Prebor, AIA, featured his artistic work in a unique setting—a gallery at Lakeland Funeral Home and Memorial Gardens.
Gallery 2125 was developed in conjunction with PlatformART to showcase local artists, support the local community and to present the funeral home in a unique light. Funeral homes across the country have recently been moving in similar directions to focus on a celebration of life rather than on death. Art galleries are just one way this goal has been achieved.
Vic's work was featured in the November opening show of the gallery along with the work of painter Mary May Witte and photographer Jon Boring.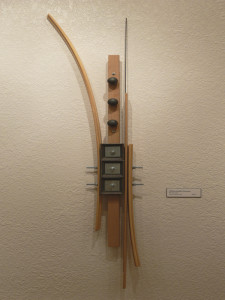 Art and Architecture have always been Vic's passion. Originally approached as two independent disciplines today he strives to replace that separation with integration – architecture as art – art as architecture. Regardless of the media, his work exhibits a powerful sense of energy and movement.
The gallery will host a new exhibit every 90 days, showcasing the work of local artists and students at Harrison School for the Visual and Performing Arts.
More information about the gallery can be found at The Ledger