Austin Tindall Regional Park Expansion
Austin-Tindall Park, a 115-acre recreation/athletic complex just under 10 miles from the Orlando International Airport, hosts annual events for sports such as Soccer, Football, Lacrosse, Field Hockey, Archery and Rugby.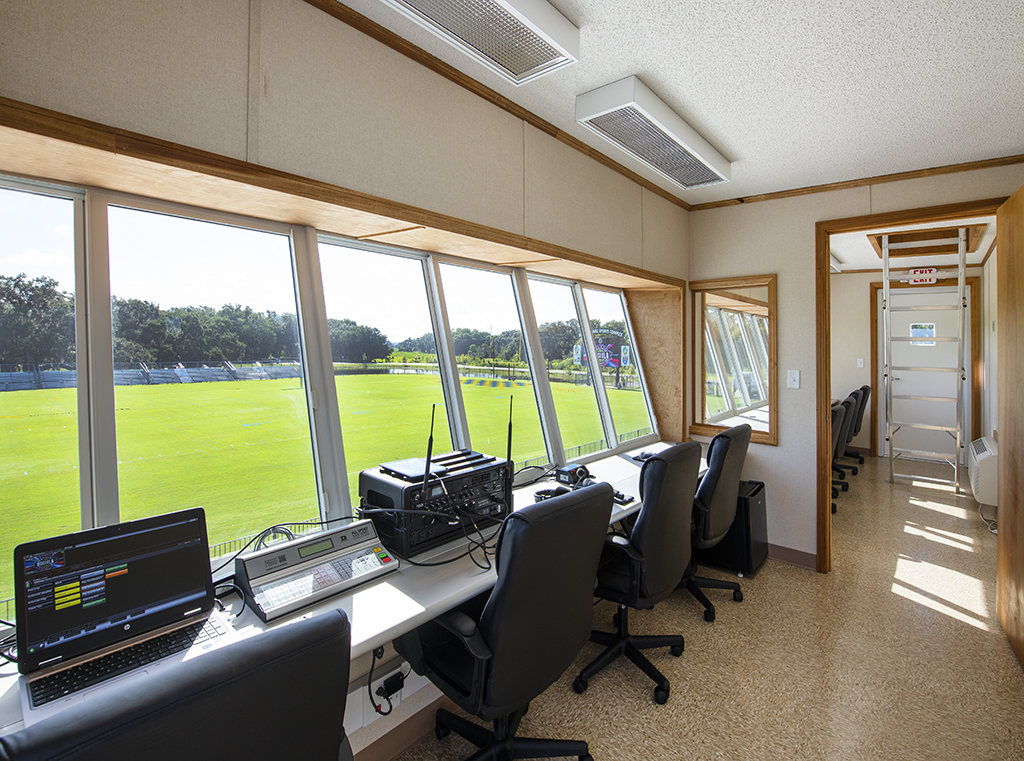 The original facility consisted of eight fields, varying in size from 30 yards x 50 yards to 75 yards x 120 yards – several which are equipped with lights and scoreboards – as well as a 5,600 square foot modernized clubhouse complete with locker rooms, meeting rooms, restrooms and a concession stand.
As the market for recreation in Central Florida is expanding, so has the needs of Austin Tindall. In 2016, Osceola County's Board of County Commissioners approved the funding to complete the renovation and expansion of Austin Tindall Park. The expansion would include two multi-purpose buildings for concessions, restrooms, storage and pavilion area; a golf cart charging station, an ice house, and a new entrance marquee off Boggy Creek Road, all of which was designed by The Lunz Group. The plans also included five new fields, additional parking, press box, scoreboard and stadium seating to accommodate up to 3,000 spectators.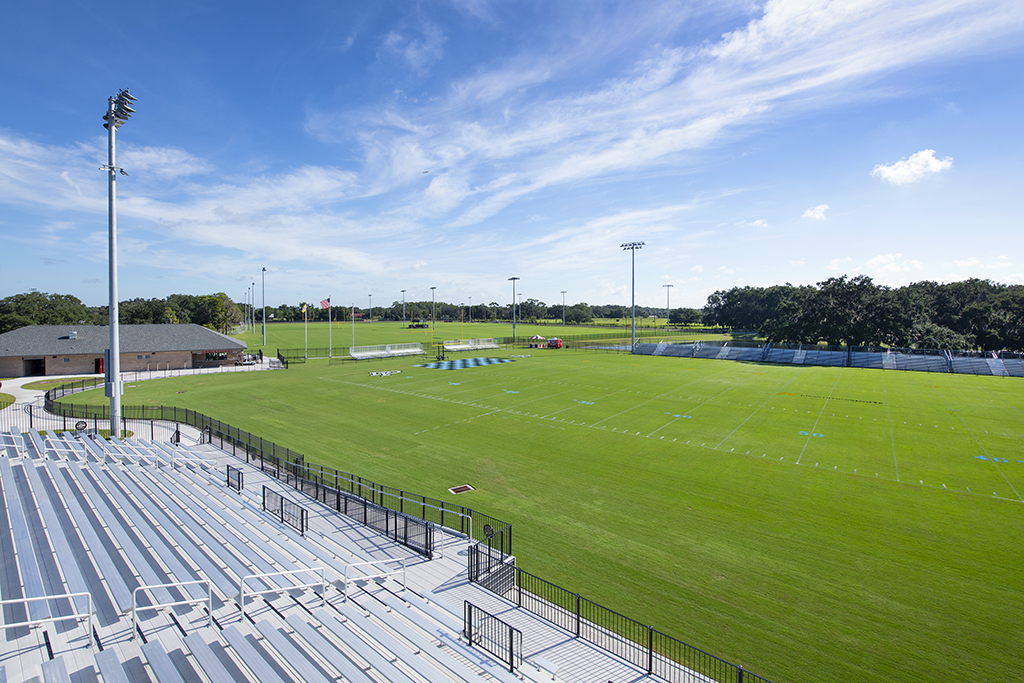 In addition to the design work completed by The Lunz Group, we also designed a prototype multi-use building that could be re-purposed throughout the complex for future use. The basis of the building was a reuse of the Park buildings designed for Polk County with materials and detail added to create the desired aesthetic for Austin Tindall.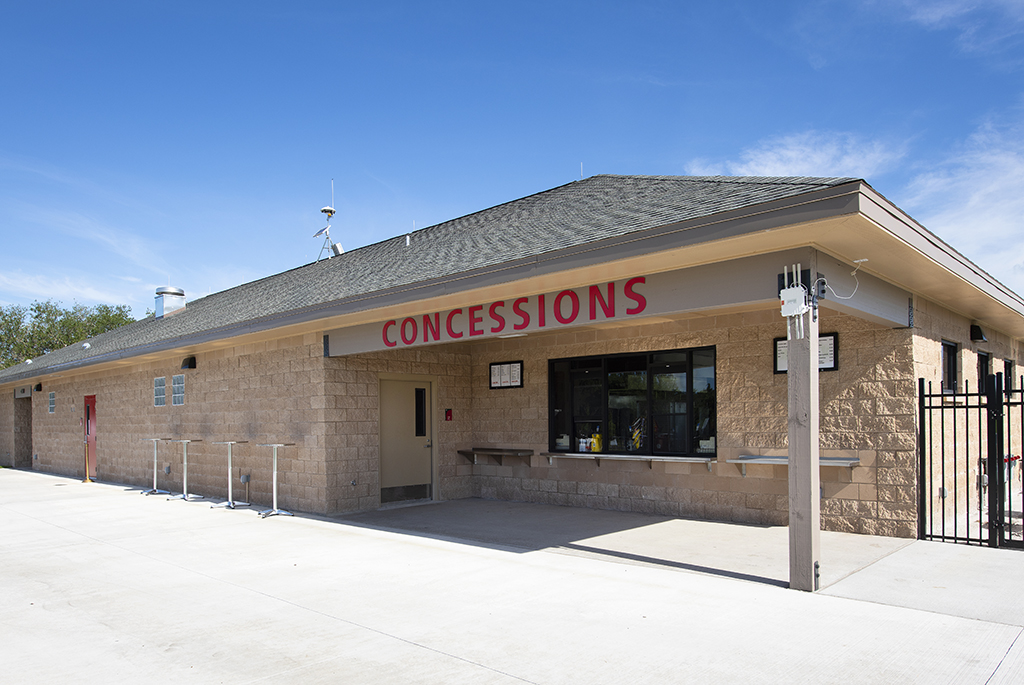 After 11 months, the facility broke ground in November of 2017. In August 2018, Austin Tindall hosted their first game on the new fields.
We're going all out. This is our first impression, and we only get one shot at it.