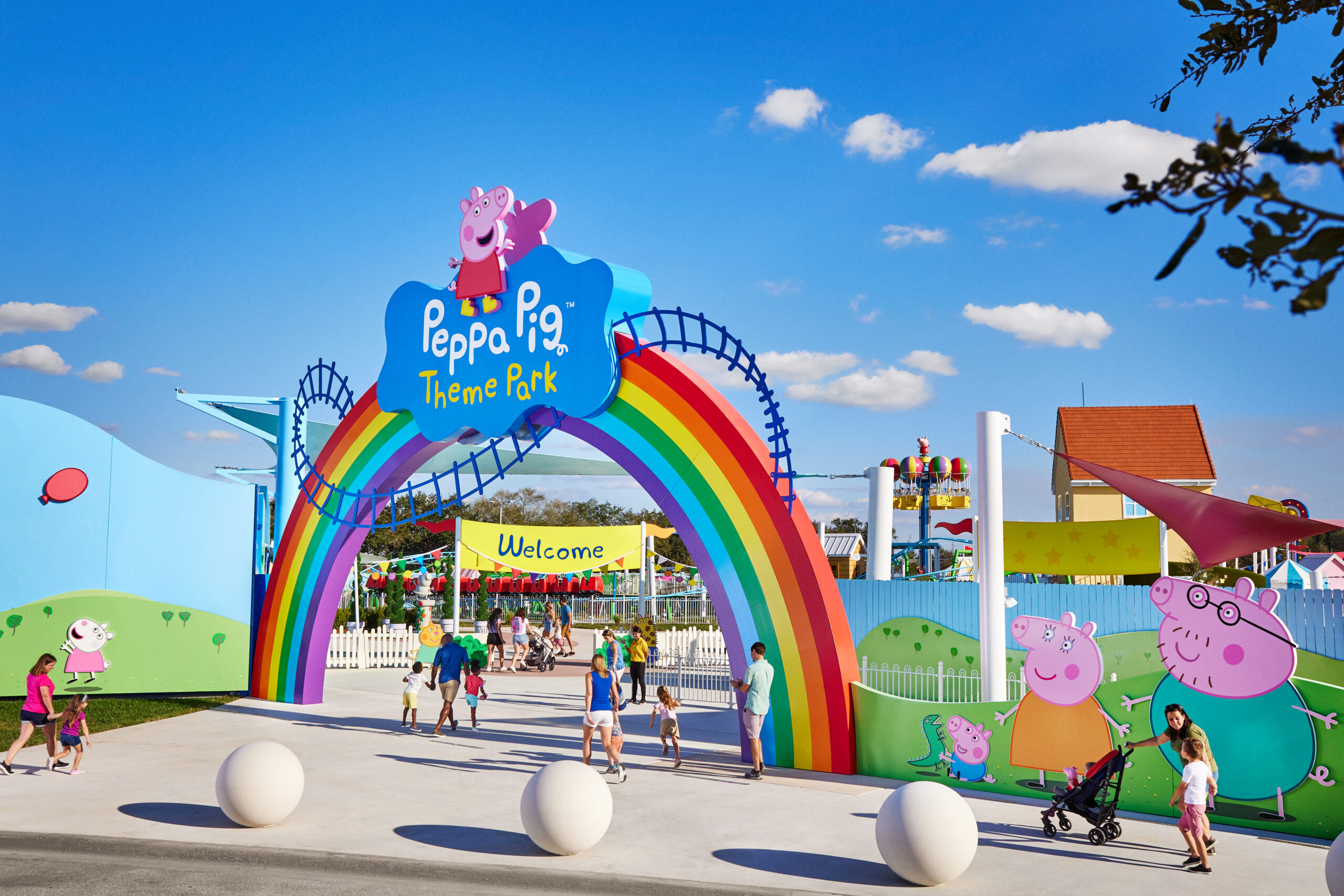 CLIENT: Merlin Entertainment
SIZE: 4.5 acres (11,832 SF main building plus ancillary facilities)
LOCATION: Winter Haven, FL
MARKET SECTOR: Themed Entertainment
DATE COMPLETED: February 2022
The Lunz Group worked with Barton Malow and Merlin Entertainment to design the world's first standalone Peppa Pig Theme Park in Central Florida.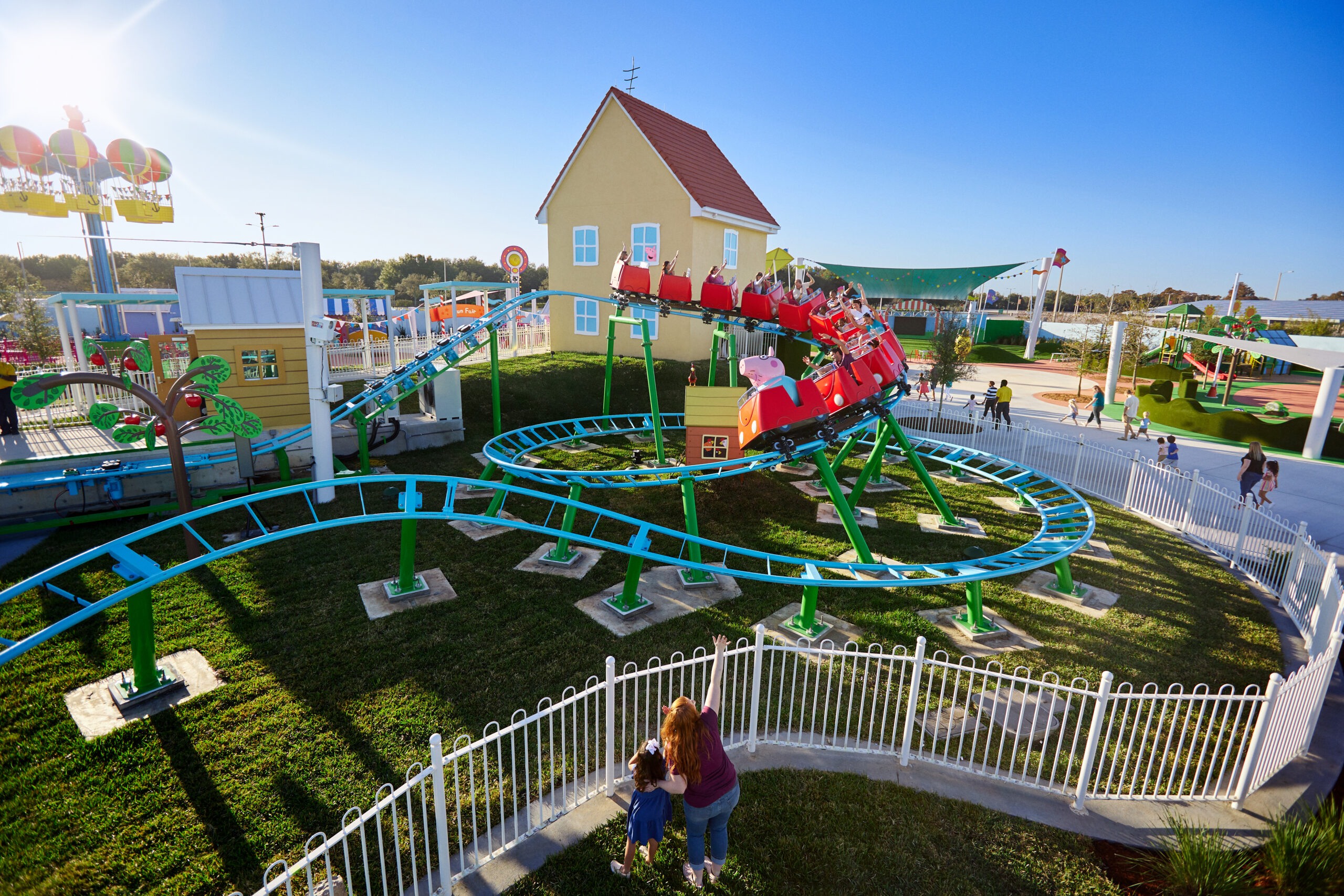 Hasbro, Inc. has long been known as a multinational toy and media conglomerate owning trademarks that include Monopoly, Transformers, and My Little Pony. When Hasbro purchased the family-oriented storytelling portfolio of UK-listed Entertainment One, it included the worldwide phenomenon known as Peppa Pig.
Merlin Entertainment was selected to develop this park alongside its Legoland property in Winter Haven. Having worked with Merlin on Legoland Florida and California, the Lunz Group was invited to participate in the proposal process for architectural services and was selected to bring Peppa's world to life.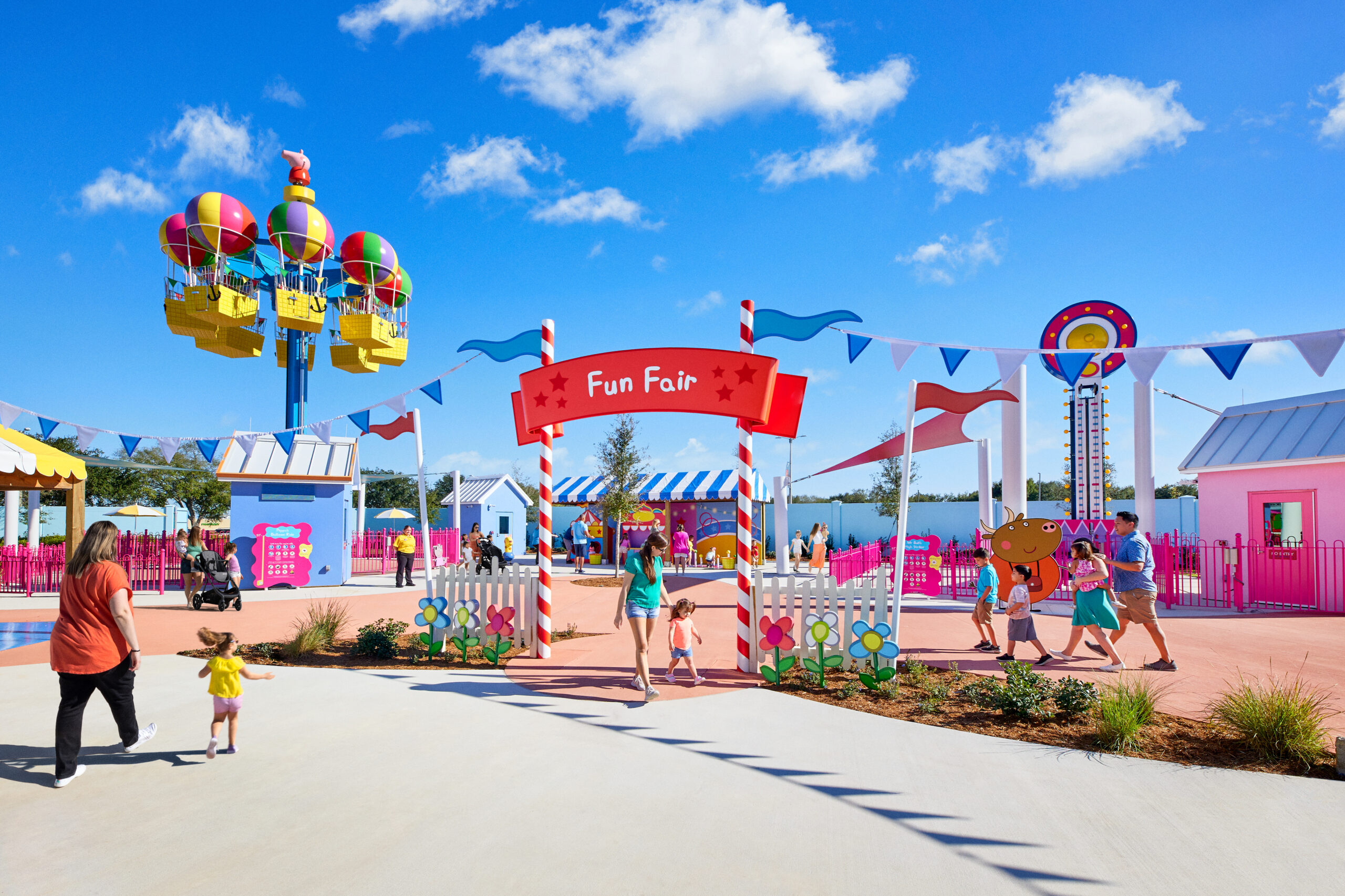 An interesting challenge was the need to match Peppa's cartoon home, which is depicted on a large sloping hill. But because Florida is so flat, there were no hills to be found. By designing the attraction's mechanical room underneath the house, no space was wasted and children instantly identify Peppa's house just as it appears in their favorite show.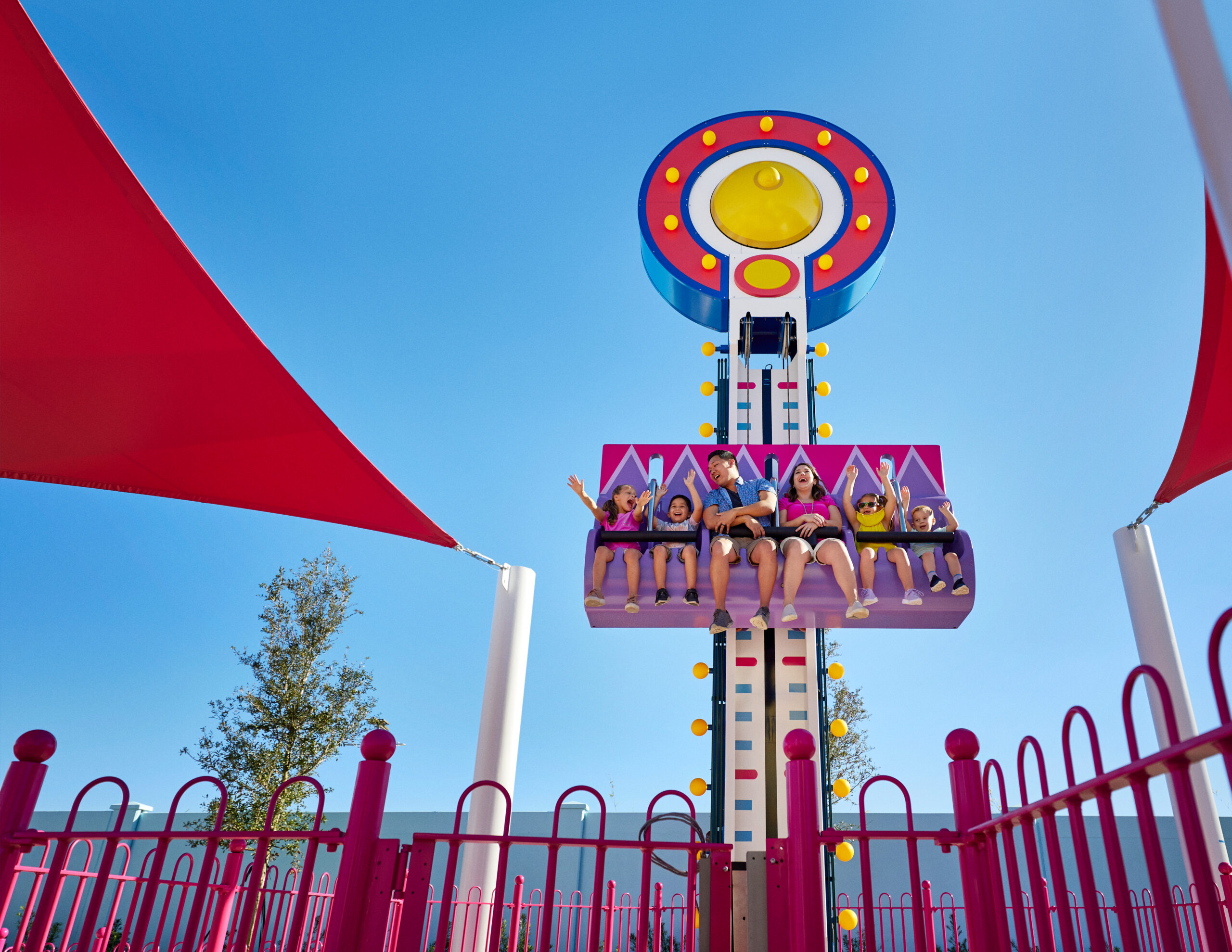 After beginning design work for the new theme park in December 2019. COVID caused a pause briefly for several months. Once the project started up again, Merlin approved the designs in November of 2020 and construction was completed in February of 2022. The Lunz team worked closely throughout the design process with consultants including EXP (MEP/FP Engineering), TRC (Structural Engineering), and Kimley Horn (Civil Engineering and Landscape Architecture). Our team also worked closely with the contractor, Barton Malow, to stay within a tight budget and find solutions to meet the needs of Hasbro and Merlin Entertainment.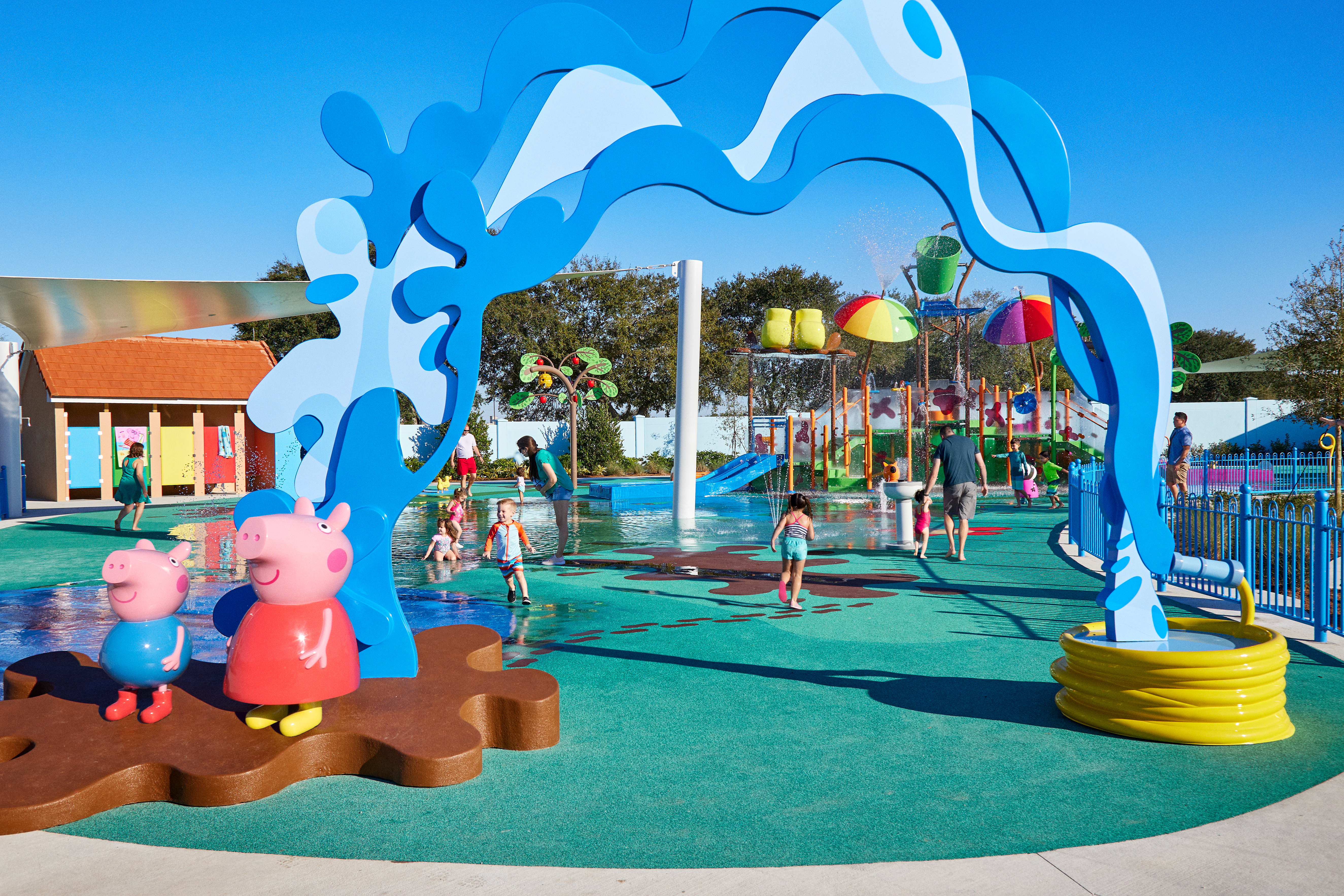 Today, visitors to the fun-tastic world of Peppa Pig go for rides on Daddy Pig's Roller Coaster, soar to the sky in Peppa Pig's Balloon Ride, and sail away on Granddad Dog's Pirate Boat Ride. The end result is a safe, fun park geared toward the youngest family members, but with enough varied attractions that the entire family can find something to enjoy. Images provided by Peppa Pig Theme Park