Everything is Awesome! Due to great success and growing fandom, The Lunz Group collaborated with Merlin Entertainment Group to design LEGOLAND® Florida's newest land, THE LEGO® MOVIE™ World. Design work included expansion and re-theming an existing land to bring in elements of THE LEGO® MOVIE™ series including characters, scenes and more.
Home of our favorite LEGO characters Emmet and WyldStyle, The Lunz Group collaborated with Merlin Entertainment Group to bring the well-loved movie to life inside LEGOLAND® Florida Resort's theme park in Winter Haven, Florida.
The Lunz team assisted in the expansion and re-theming of an existing land to take visitors into the heart of THE LEGO® MOVIE™. Through the imaginative and creative minds of the team, we were able to incorporate several iconic features through themed building facades, rides, restaurants and more.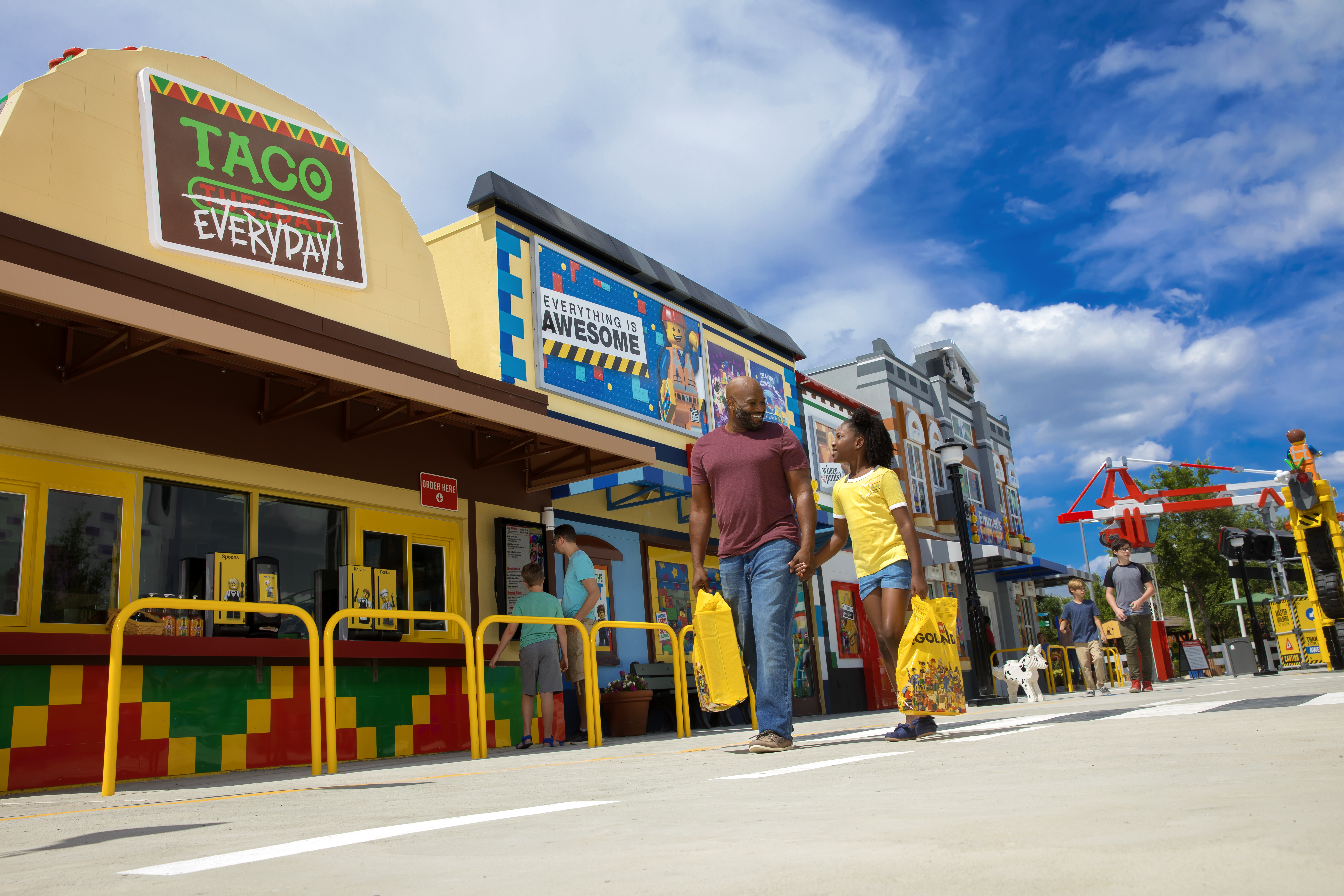 The project included taking existing park elements and updating the theme to match iconic movie scenes. An existing water ride was re-themed into "Battle of Bricksburg," where riders work to spray down invading DUPLO® aliens and save the city. In addition, existing restrooms and retail were brought into the design aesthetic of the city.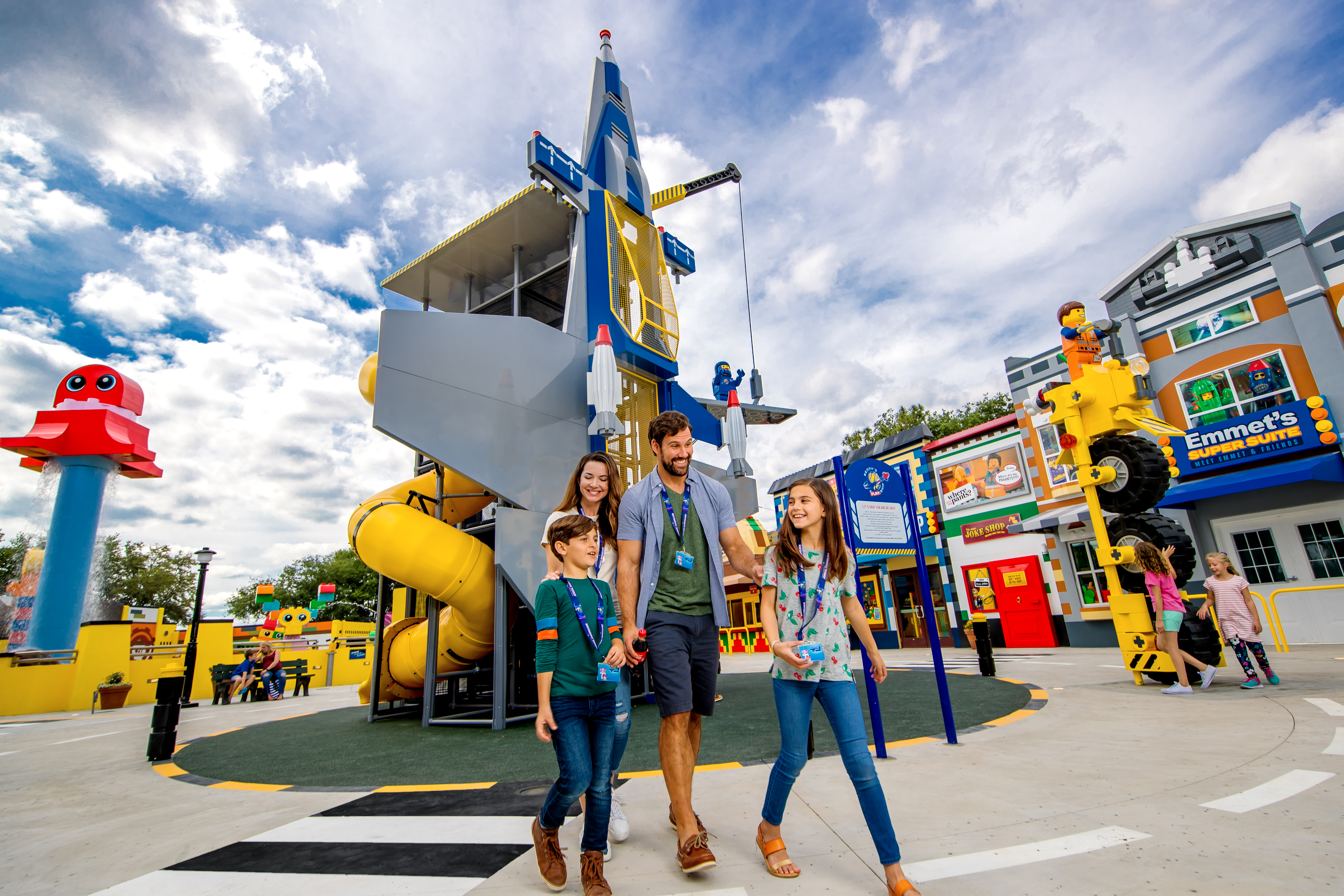 New rides and experiences were introduced alongside these redesigned elements to create a truly immersive world. A new theater ride "THE LEGO® MOVIE™ Masters of Flight," where guests board triple decker flying couches, are transported throughout THE LEGO® MOVIE™ universe by Master Builders. Another attraction, themed around the character UniKitty, amuses guests again and again in a drop-tower style ride. Design theming was also incorporated into the building facades of Downtown Bricksburg, like the quick-serve restaurant Taco Everyday, Emmet's Super Suite, and the Awesome Shop, where guests can eat, greet and treat themselves to the wonders of THE LEGO® MOVIE™ World.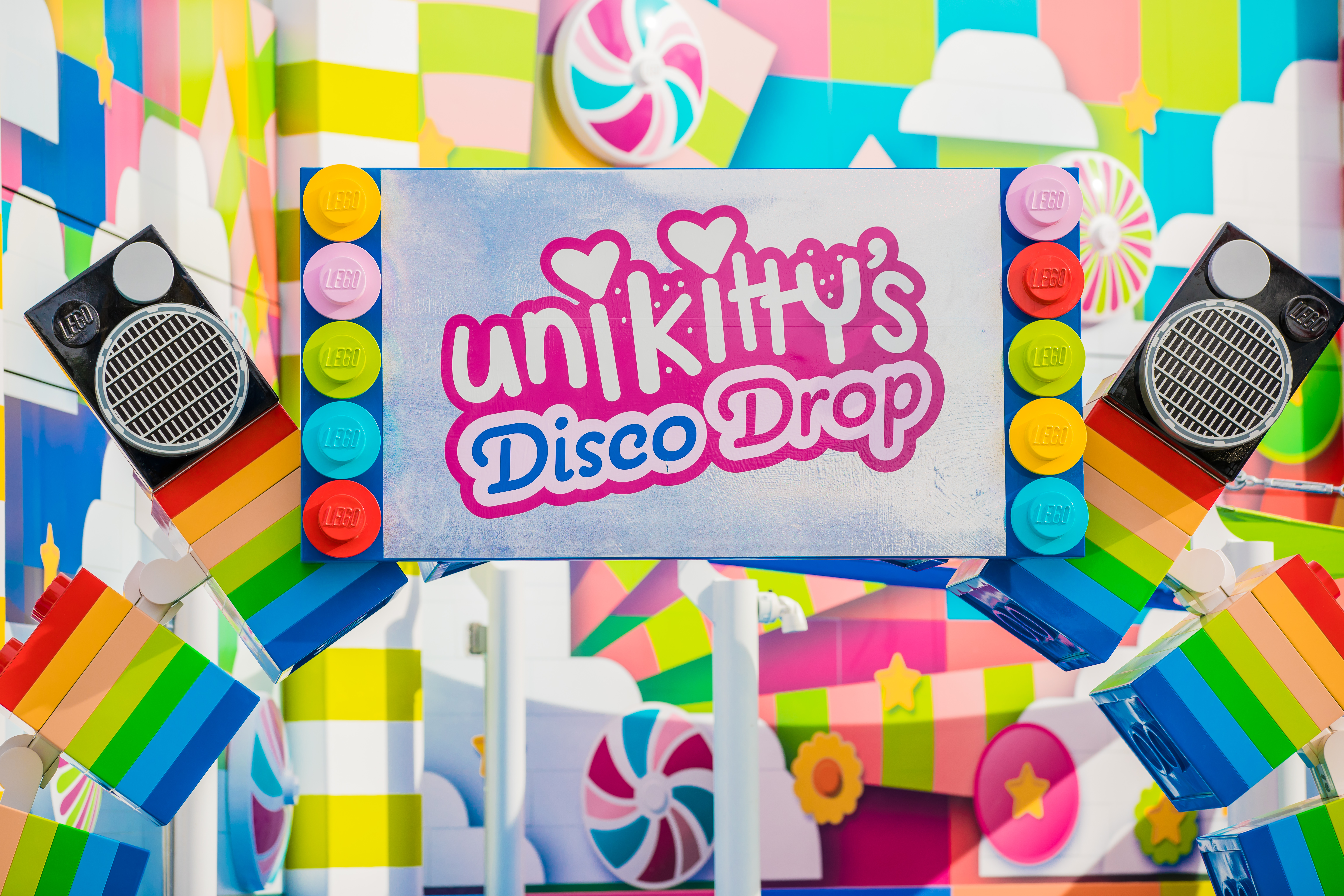 The new land opened in March of 2019. The Lunz Group is proud to have worked with Merlin Entertainment Group to design this one-of-a-kind experience for guests.