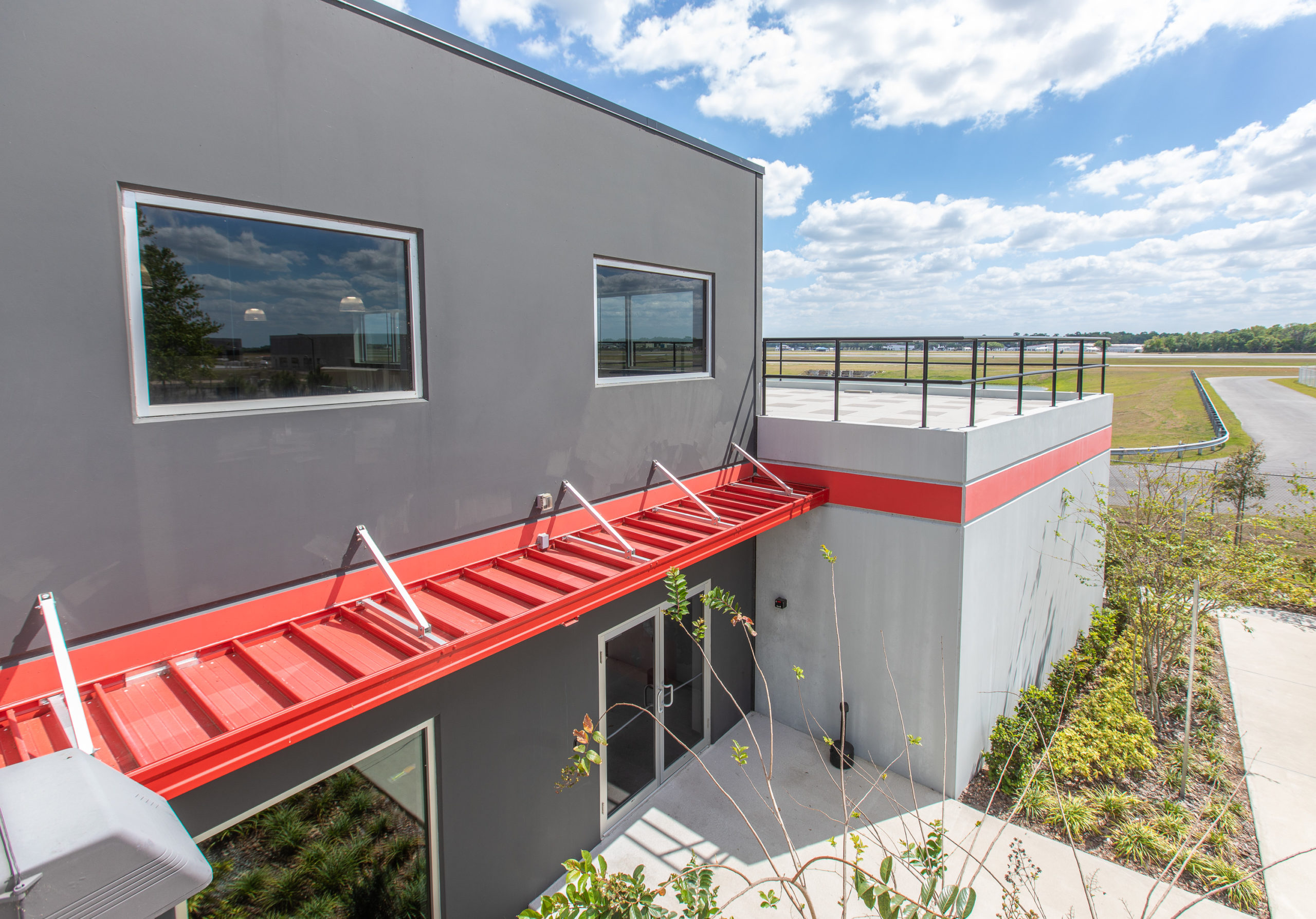 Ferrera Tooling, a company that specializes in complex machined precision components, was outgrowing their rental space and was in need of a new manufacturing facility. After deciding to relocate to Lakeland Linder International Airport, Ferrera sought a clean, modern workshop with office space and a place to enjoy activities at the airport.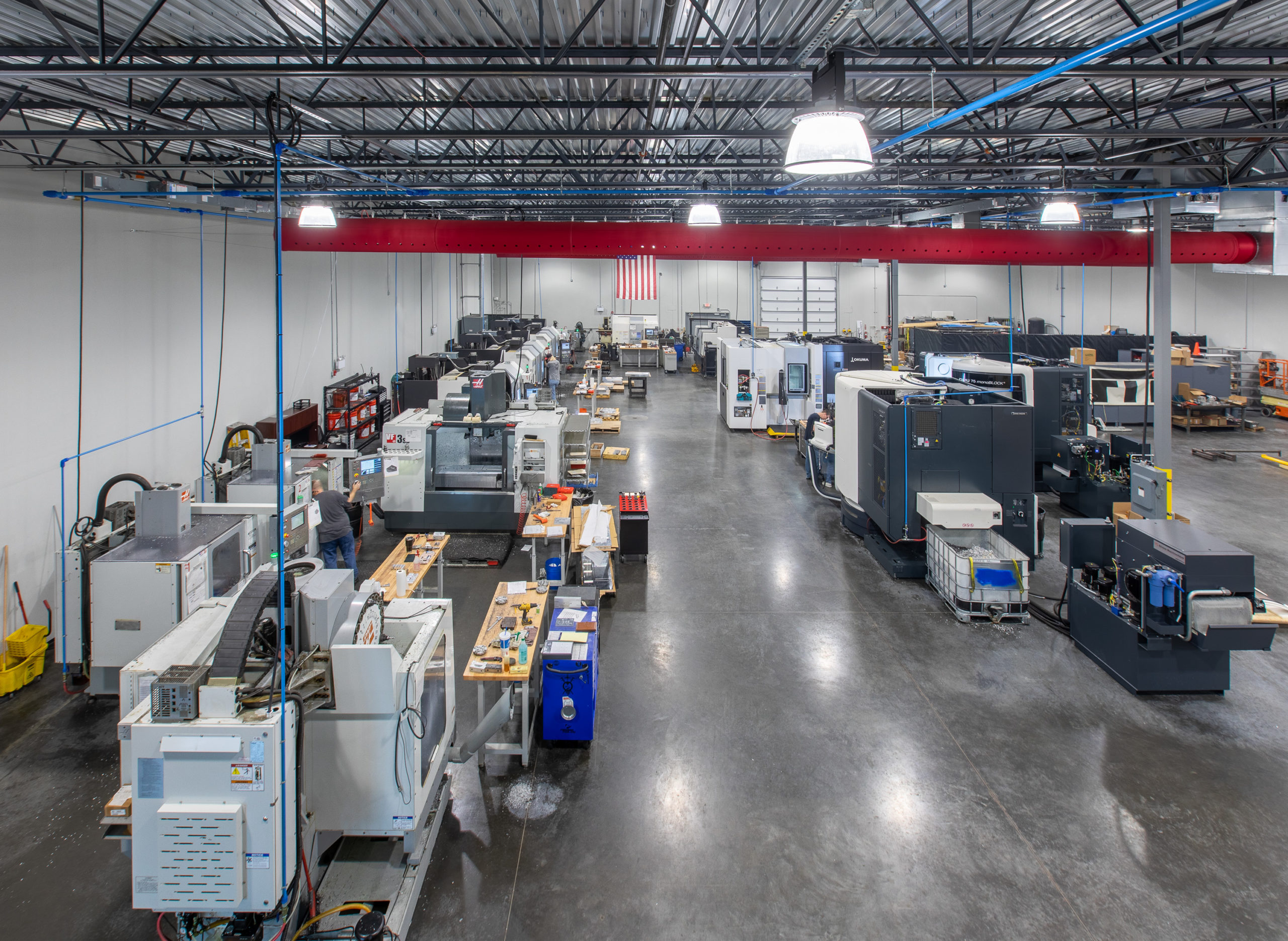 In August of 2016, The Lunz Group teamed with Register Construction on the Design-Build project for the new facility. Our team designed a state-of-the-art machine and fabrication shop that includes 8,000 SF of office space and 10,000 SF of fabrication space. The new space houses all of Ferrera's specialized milling equipment for production, shipping/receiving and meets their administrative needs. The building also includes a temperature and humidity-controlled QC lab for testing all products.
The clean, simple space has an industrial look throughout and was designed for up to 105 occupants. In addition to the fabrication space and quality control lab, the first floor of the facility includes a lobby, multiple offices, a large conference room, an IT room, break room and coffee bar. The facility's second floor includes a mechanical mezzanine and a large observation deck, ideal for watching fly-ins at the airport.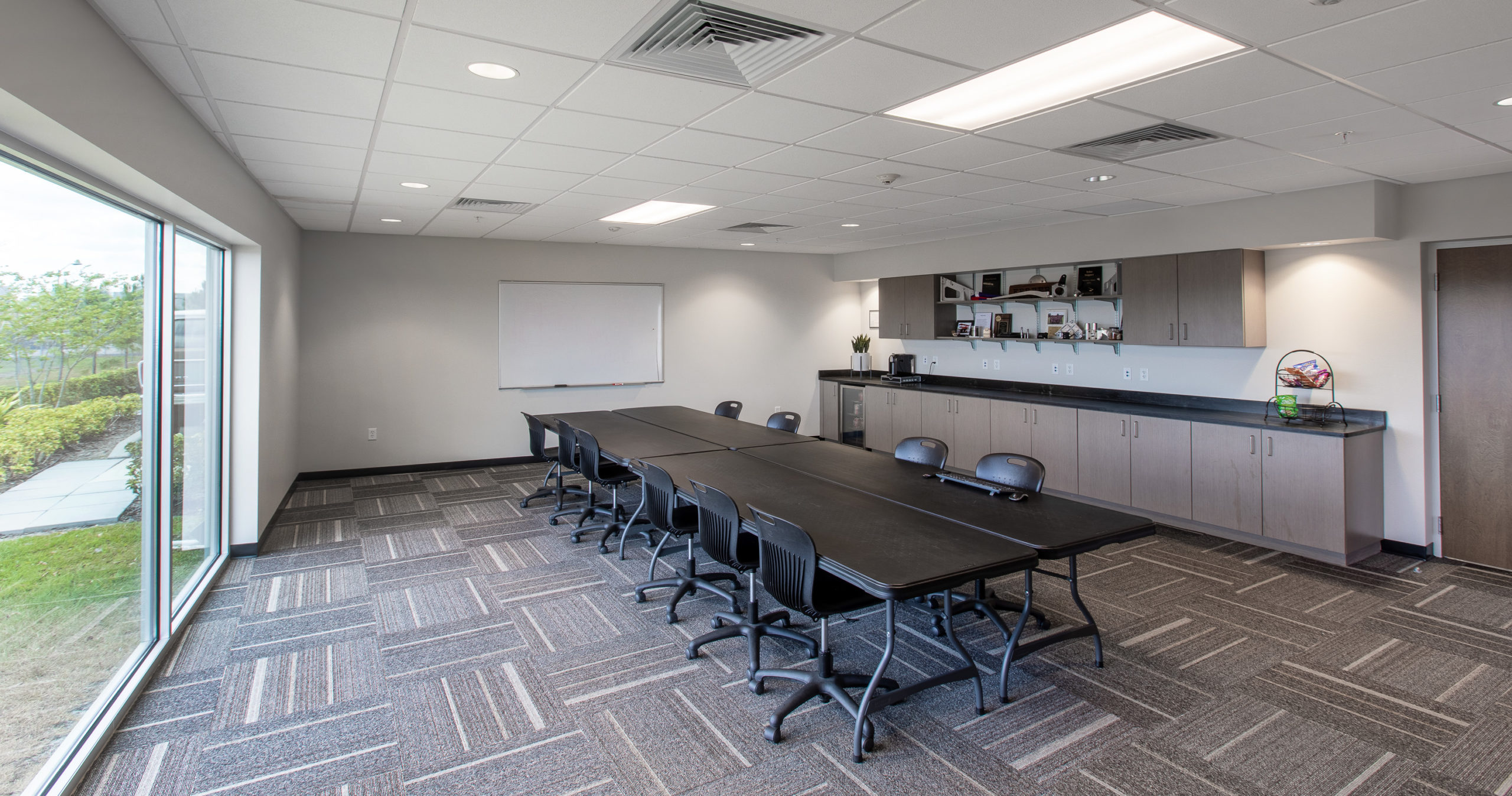 ​The Lunz team worked with MES Group, Inc., Chastain-Skillman and Fullone Structural Group to provide comprehensive A/E services.