NCAA Lacrosse/Soccer Stadium & Parking Garage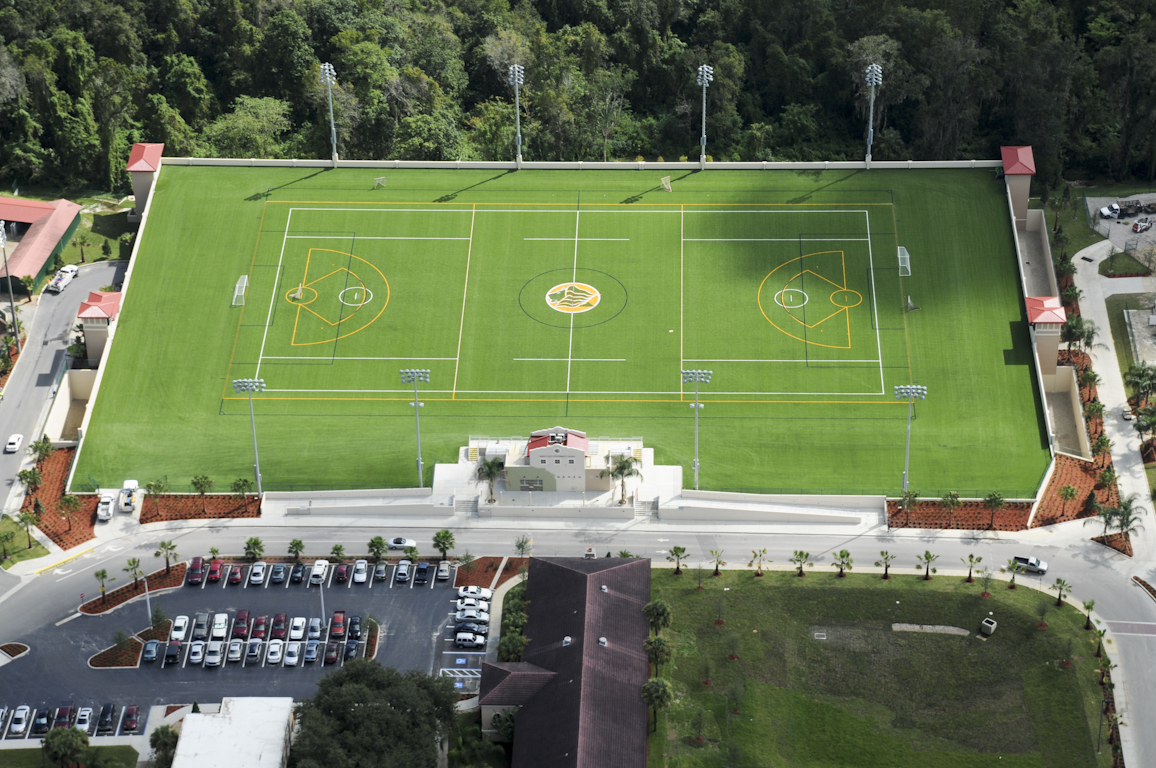 Saint Leo University faced the challenge of a growing student population without the ability to increase land area. The SLU athletic fields did not provide enough space for all programs, and the University required additional parking for students on campus. The Lunz Group's innovative and flexible design approach provided solutions to meet all of Saint Leo's needs.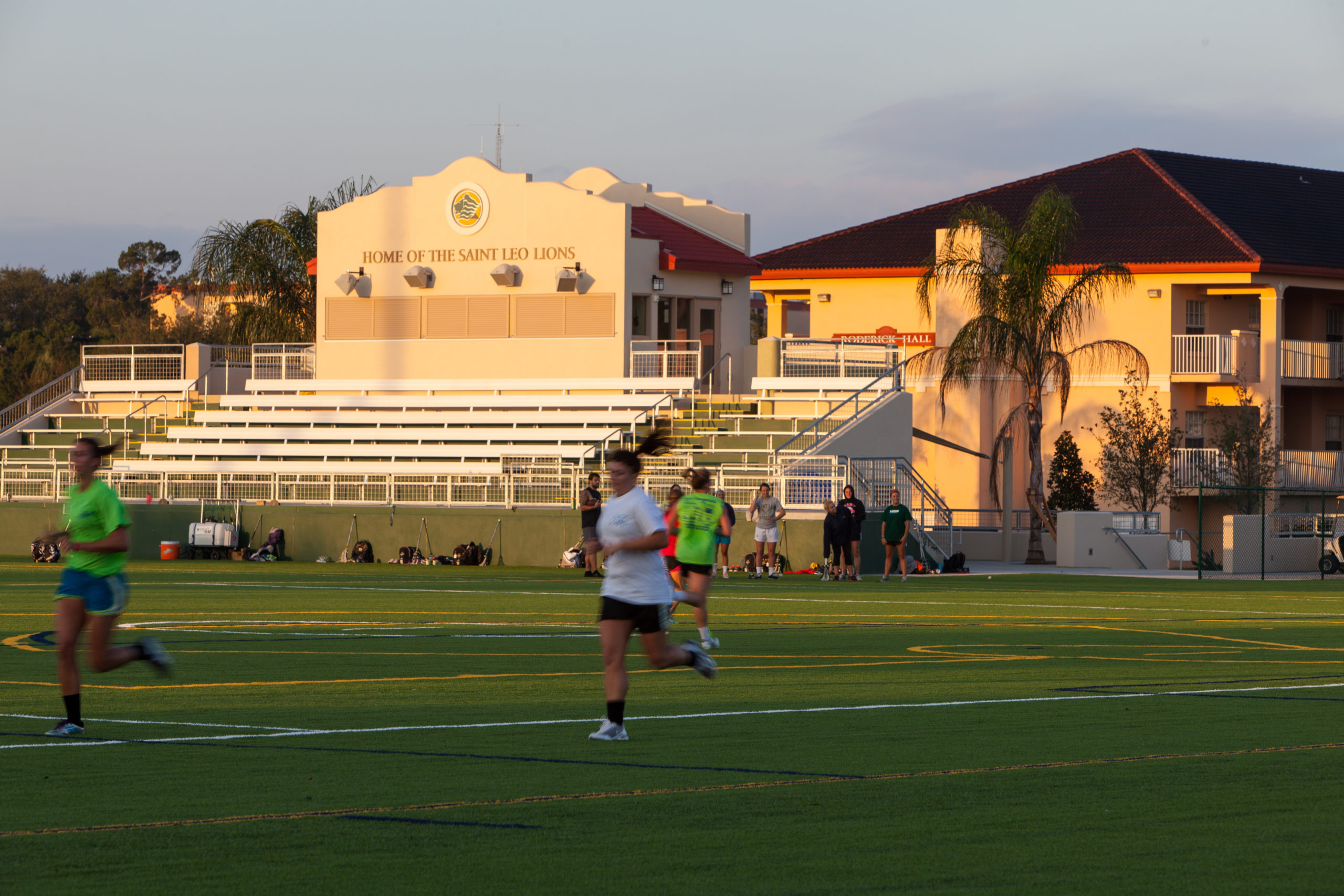 Client Goals:
– Provide more parking for students
– Create defining athletic fields
Project Problems:
– Not enough space for all programs
– Ground slope too great
Built into the hillside, the garage blends seamlessly into the campus' grade. With the exception of the stair towers and the stadium, only the top of the athletic field is visible from the entry. The exposed elements were designed to complement the University's "mission" style. Tropical landscaping and pedestrian paths create a "park like" view and welcoming environment for students and guests.
The University Turf Stadium is home to the Lions' men's and women's Lacrosse teams and also serves as the primary playing surface for many intramural sports. Along with the NCAA full-size synthetic field, amenities include a grandstand with a press box and a computerized concession stand to track sales and promote advertising. The press box has a VIP lounge and two monitors for viewing the game, and the new stadium can support up to 6,000 spectators.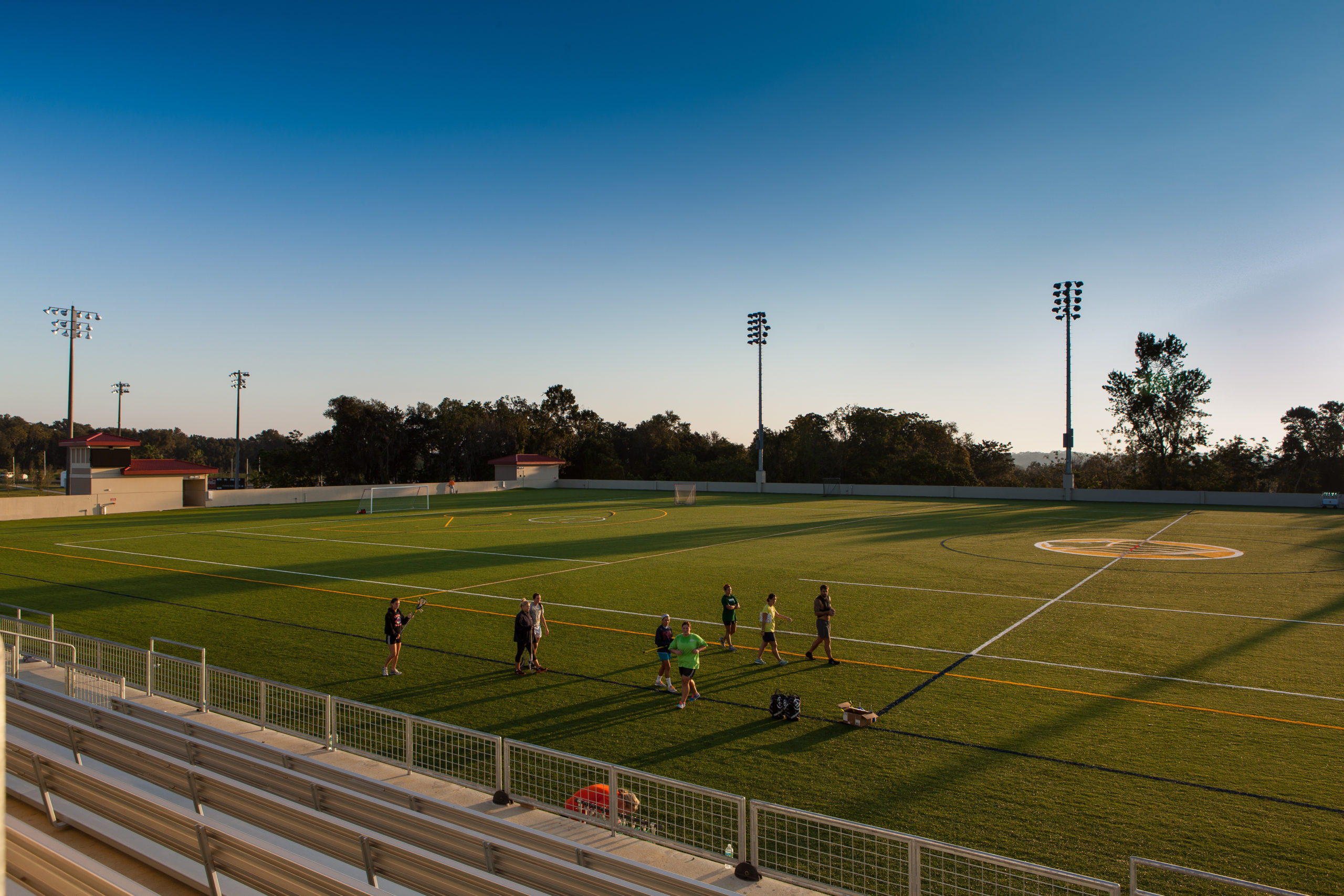 The four bay 2-level parking structure built to accommodate 730 vehicles, solving St. Leo's shortage of parking on campus. The rectilinear garage is an open structure with ventilation/light wells at each end to achieve natural ventilation and lighting. Vehicular entry is at the mid-level of the garage with a ramp down to the lower level. A kiosk sign at the main entry guides vehicles to open parking.
In addition to the 730 spaces for vehicles, there are 24 motorcycle and bicycle spaces along with twenty golf cart charging stations at the lower level. University personnel park in the lower level and pick up the golf carts for their daily use, reducing vehicular traffic across campus.
Each of the projects The Lunz Group has completed for us has first and foremost completely met our athletic needs, but they have also made the design and incorporation to the campus an enhancement to our overall master plan.