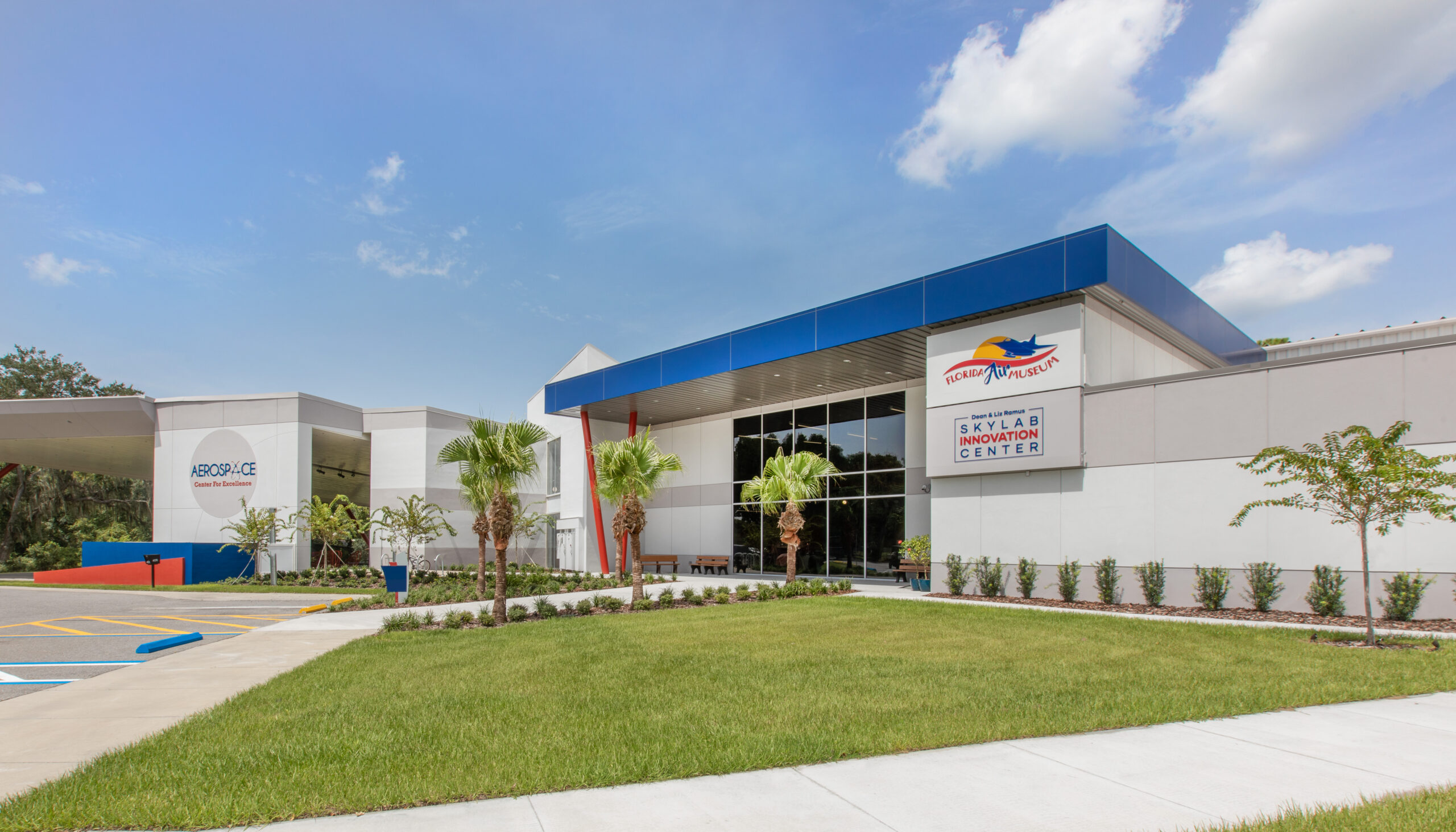 SUN 'n FUN Aerospace Center for Excellence

24,000 sq. ft.
Lakeland, FL
2021
The Lunz Group worked with the SUN 'n FUN Aerospace Center for Excellence and Register Construction to design an aerospace STEM lab connecting two existing buildings at SUN 'n FUN's Florida Air Museum campus. This new innovation center creates educational opportunities for students across Polk County as well as instruction spaces for the Aerospace Center for Excellence.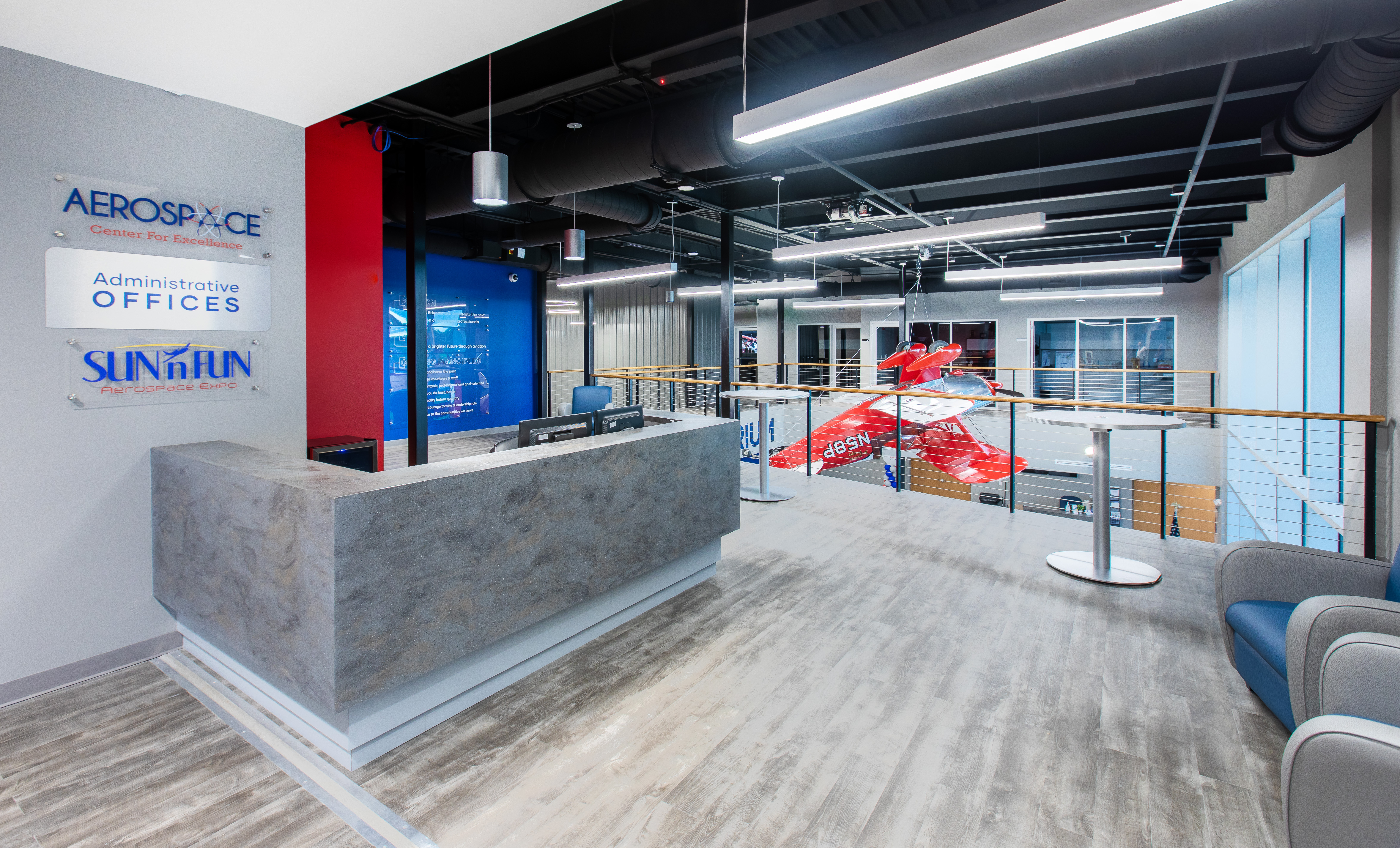 Long-term trends in aviation coupled with technology and safety advancements point toward an ever increasing demand for aerospace industry professionals. Poised to help students pursue dream careers within this industry, the Aerospace Center for Excellence at Sun N' Fun needed room to accommodate current and future growth.  
Existing buildings at Sun N' Fun were in need of updates. A vision emerged to remodel two current buildings as an entirely new building was constructed between them. Deemed the Skylab Innovation Center, this new STEM research facility promised to excite and engage students through hands-on learning in aerospace engineering and technology. Teachers from all schools in Polk County would be able bring their students here to learn and be inspired.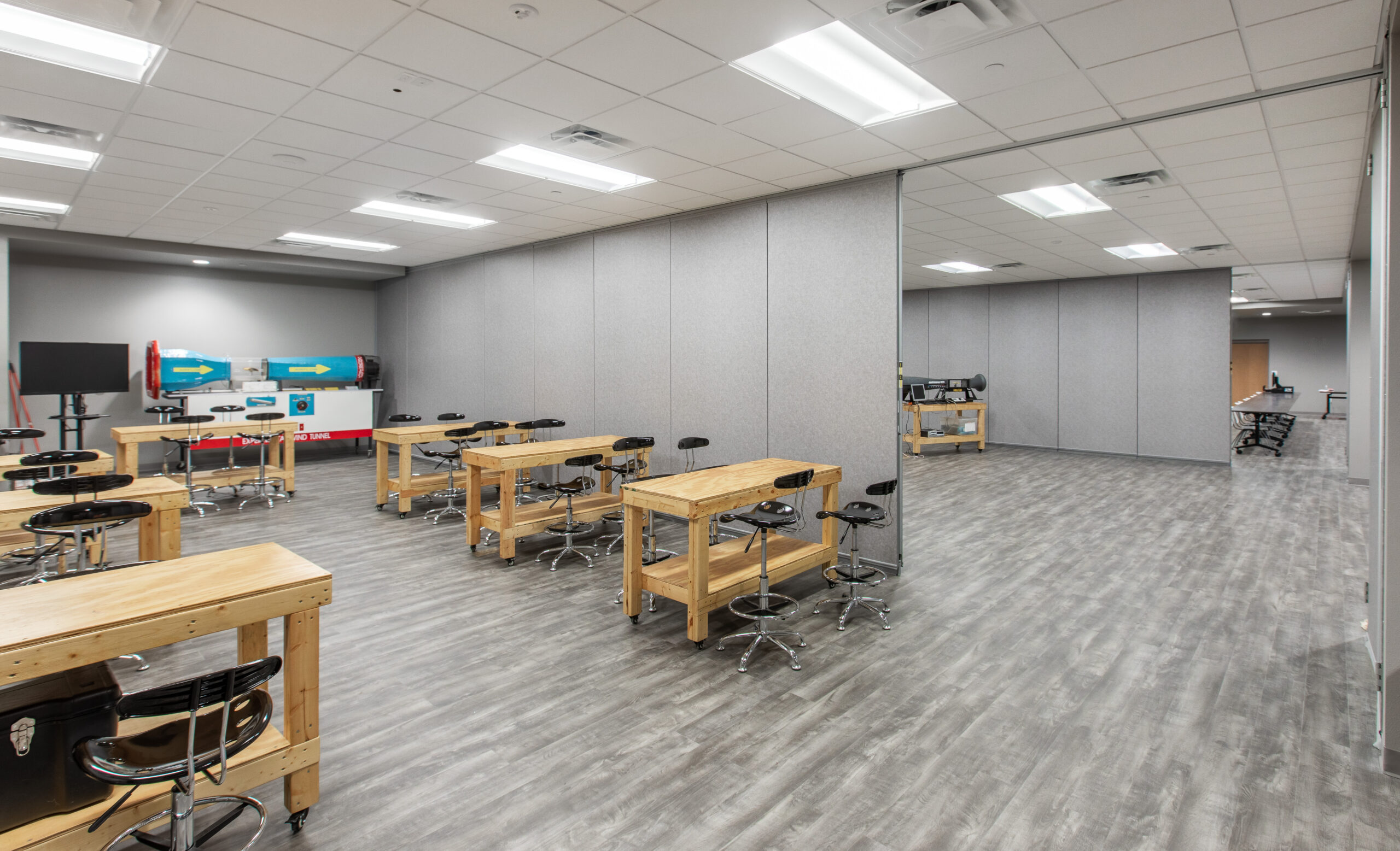 Community support grew around the vision. State, federal, and private grants were secured. The Lunz Group was engaged to bring the vision to life. After beginning design work for the new Skylab in the summer of 2019, SUN 'n FUN approved the designs in the winter of 2019 and construction was completed in the summer of 2021.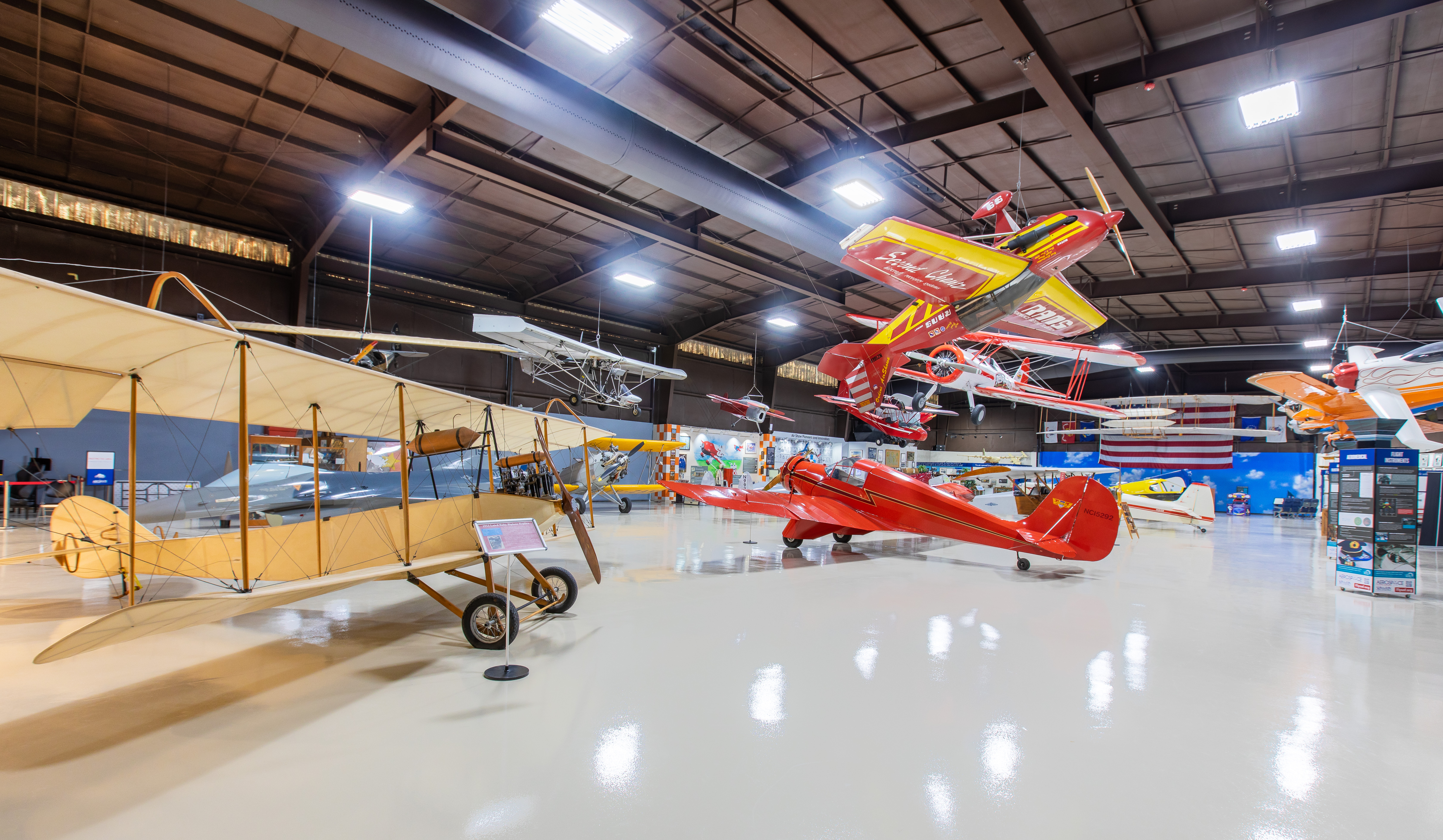 The overarching goal of creating space for classrooms and presentations is accomplished through a large education hall sectioned off by retractable noise-dampening panels. When fully closed, five individual classrooms house separate classes. When fully open, a sprawling lecture hall can accommodate an audience of up to 200.
A unique feature of the education hall is a huge pivoting door that allows an entire airplane to be brought inside the classroom area. Students learn to break down and reassemble planes as part of their training. 
Other education components include a flight simulation training center, a holographic theater, and a planetarium. The National Oceanic and Atmospheric Administration (NOAA) has even donated software for the interactive globe, where students can view weather in real time all around the world, along with many other exploratory features.
To make the space welcoming to students and visitors, natural light floods the reception area through two-story floor-to-ceiling windows. A winch system in the main lobby allows for aircraft to be displayed on rotation. Exposed ceilings add visual interest with an industrial vibe. Carpets, accent walls, and bathroom tile incorporate color schemes from SUN 'n FUN's blue and red corporate identity. As a finishing touch, large circle lights illuminate the space with visually stunning halos. 
The Lunz team worked closely throughout the design process with consultants including OCI Consulting Engineers (MEP/FP Engineering), Fullone Structural Group (Structural Engineering), Chastain Skillman (Civil Engineering) and Dirt (Landscape Architecture). Our team also worked closely with the contractor, Register Construction, to meet budget goals.
We are growing to create a flight path into the future of aviation and, more importantly, a superhighway for students to achieve success as we change the landscape of learning in Polk County.