Polk County Sports Marketing HQ
Auburndale, Polk County, Florida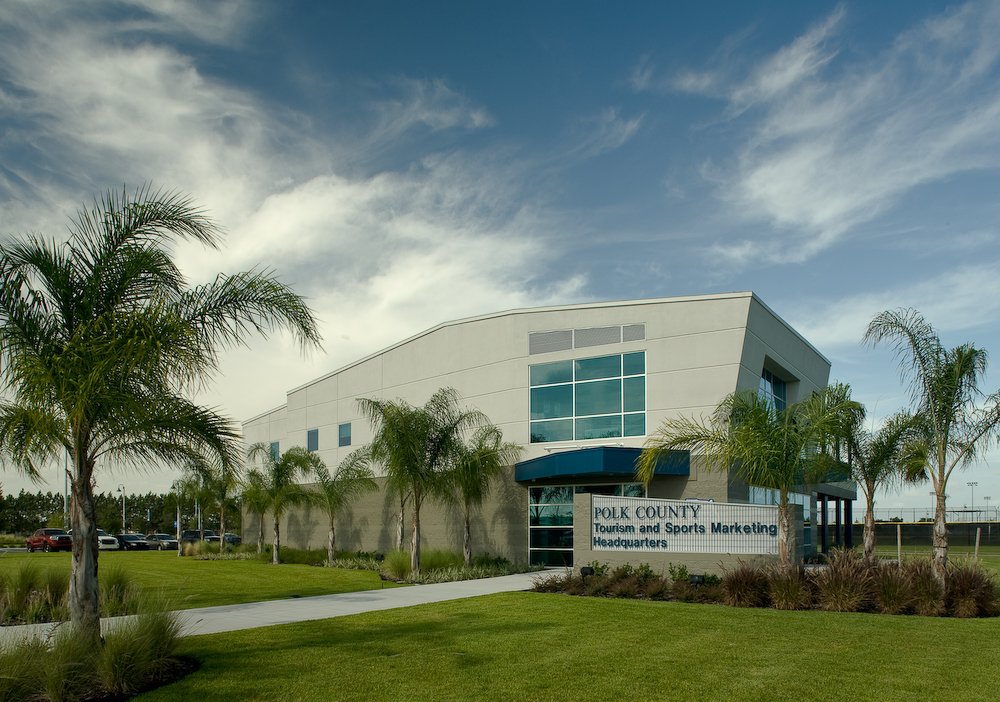 The Polk County Tourism and Sports Marketing Headquarters is an 18,500 square foot facility designed to expand to 100,000 square feet over the course of four phases of development. Phase One, including the tourism and sports marketing offices and Polk County Sports Hall of Fame has been completed.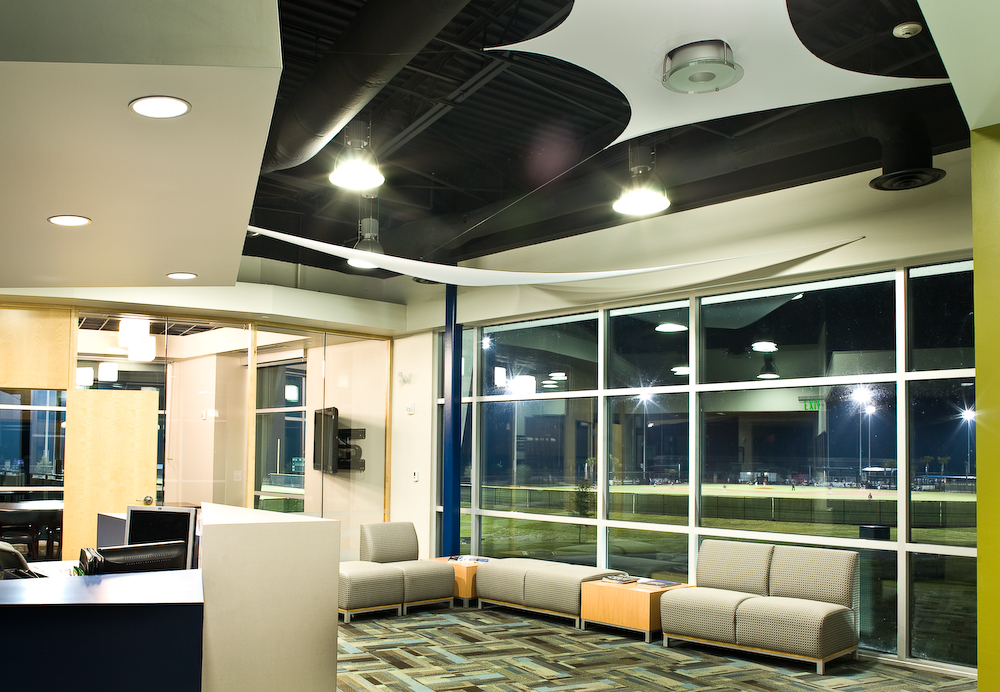 The facility acts as a catalyst for economic growth and business development in Polk County by bringing Business, Sports and Tourism Development into the County. The facility will host Dignitaries, Elected Officials and Fortune 500 Executives through seminars, outings and promotional activities. The building serves as a front door to economic and marketing efforts of the region. Cultivating an innovative image at the entry point to the County is an important aspect as the county refines its marketing efforts.
The space is dynamic and energetic. With integrated technology, versatility and variety of spaces, the building is able to efficiently host a variety of functions and activities without the need for underutilized space.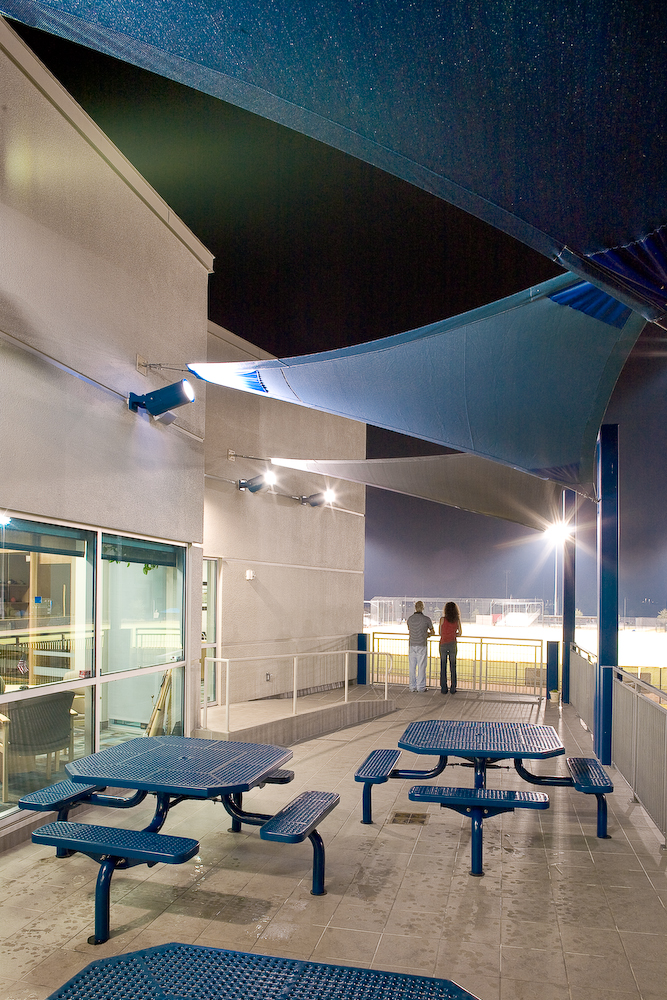 As a phased development, it was critical that all phases appear visually complete while setting the framework for additions. The initial first phase building was designed creating visual connectivity to the athletic fields and interior spaces, establishing a strong relationship between the activities and the headquarters.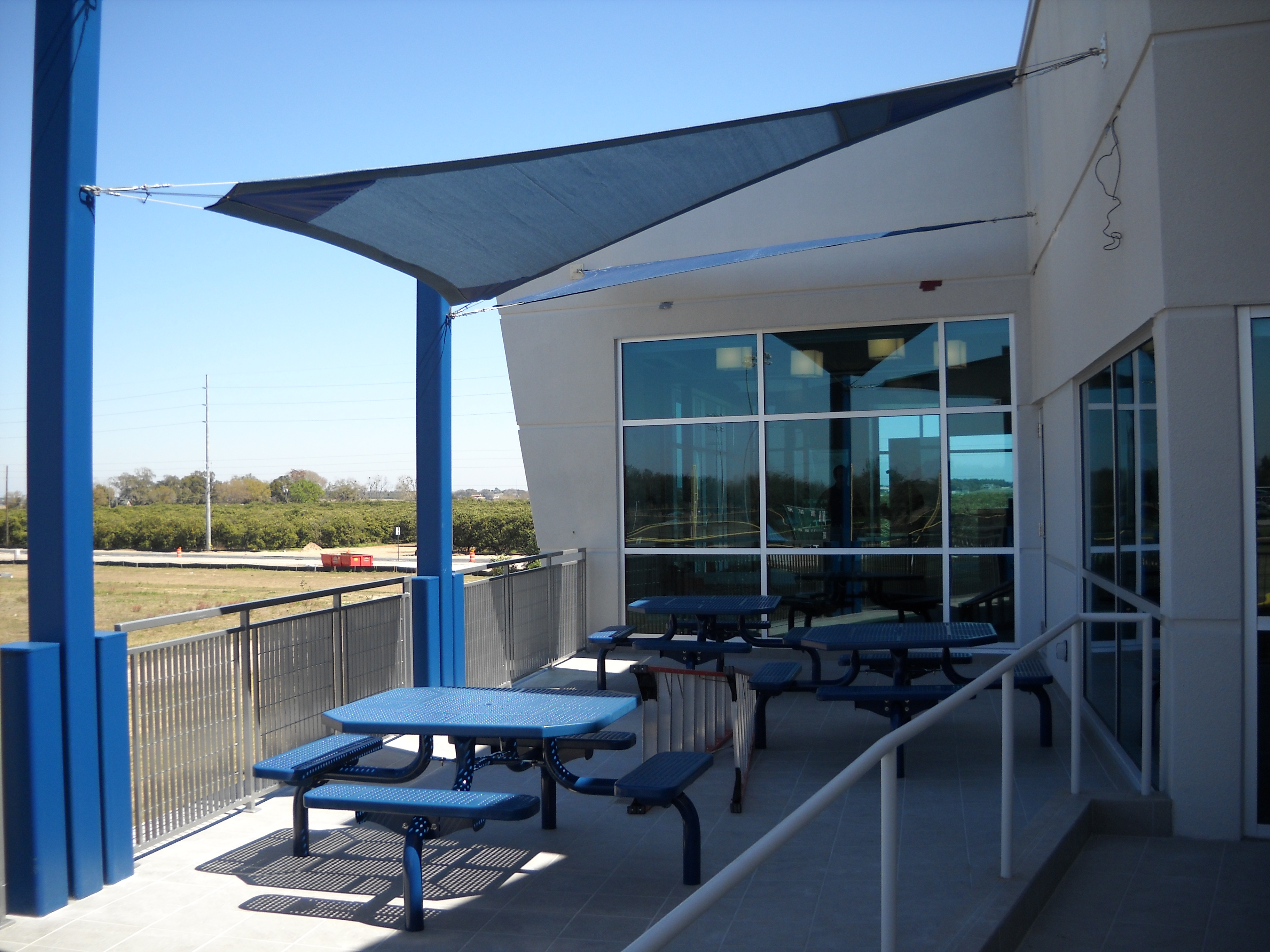 The program of the future phases brings interactivity into the building with a tournament gymnasium, upper level track, and the Florida Sports Hall of Fame. This planned interactivity will further promote the energy and vibrancy the Polk County Sports Marketing and Tourism has started to create with their Headquarters.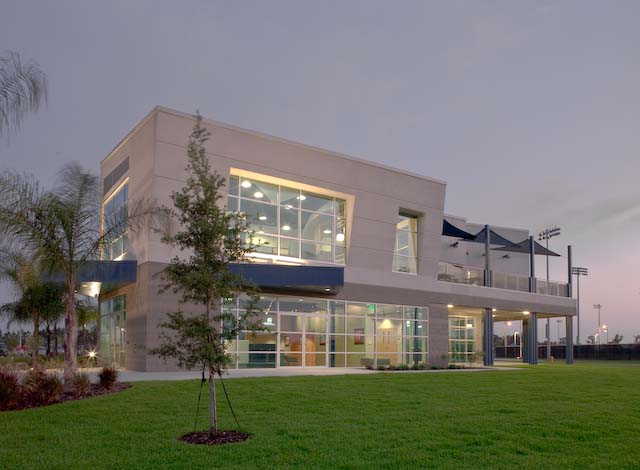 Phase One: Tourism and Sports Marketing Offices, Polk County Sports Hall of Fame
Phase Two: Sports Organization Lease Space, Sports Injury Rehabilitation Center
Phase Three: Florida Sports Hall of Fame, Supportive Venue Services
Phase Four: Flex indoor Sports Gymnasium for indoor soccer, roller hockey, martial arts, wrestling tournaments, basketball courts and volleyball, Lease Space for Sports Orientated activities, Storage for Sports Marketing, Wellness and Fitness area including free weights, group fitness, cardio, resistance training, child care, kids fitness, offices, locker facilities, and fitness juice and smoothie bar.
"The Lunz Group and its talented employees are accessible at all times throughout the construction process-providing timely advice and solid recommendations."