Roberts Academy Middle School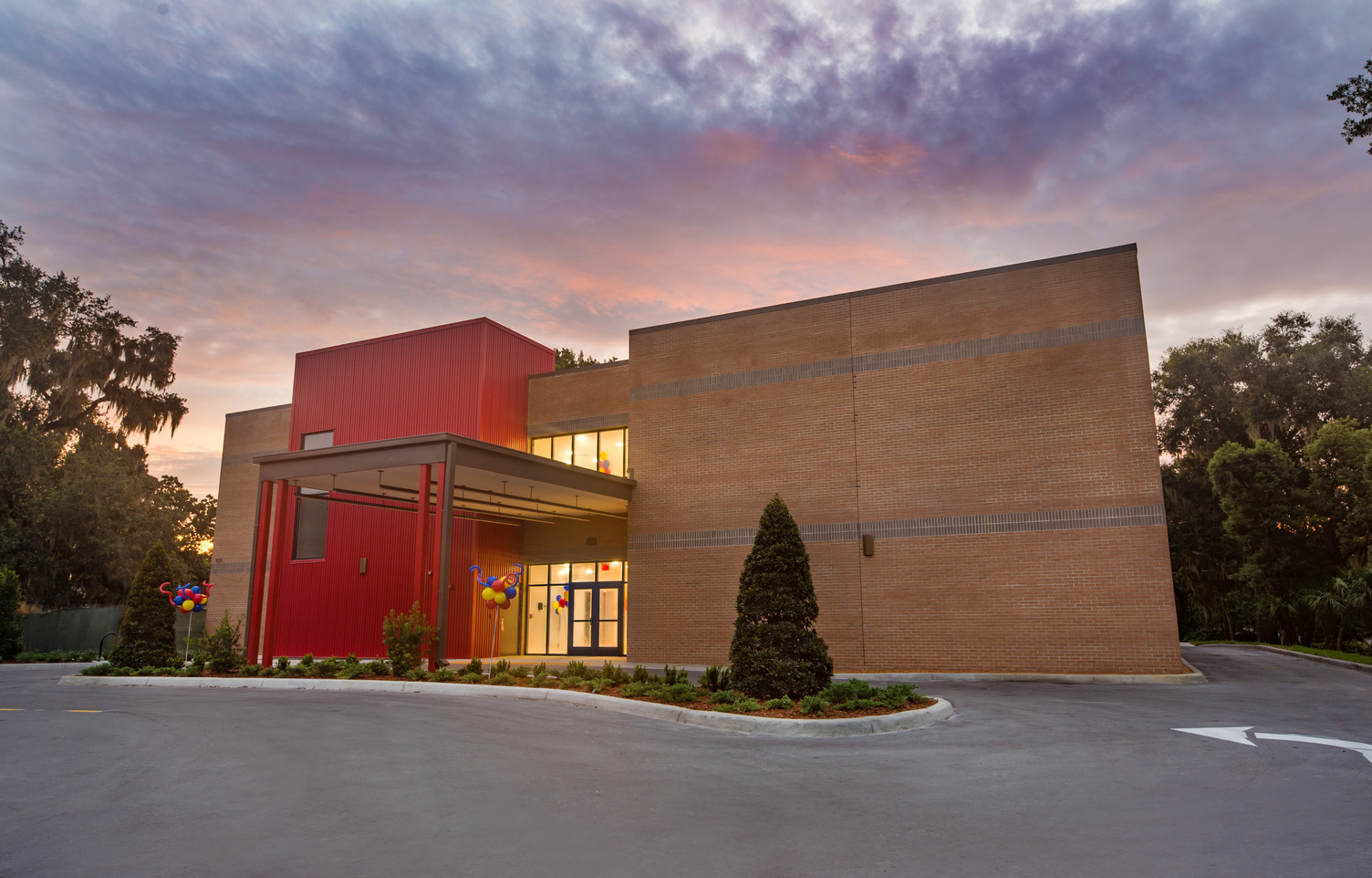 The Lunz team worked with Florida Southern College to design a new, stand-alone middle school for Roberts Academy, the state of Florida's first transitional school for students with dyslexia. Located just south of the Roberts Academy's original building, the new middle school is at the corner of Hollingsworth Road and will exclusively serve students in sixth through eighth grade.
​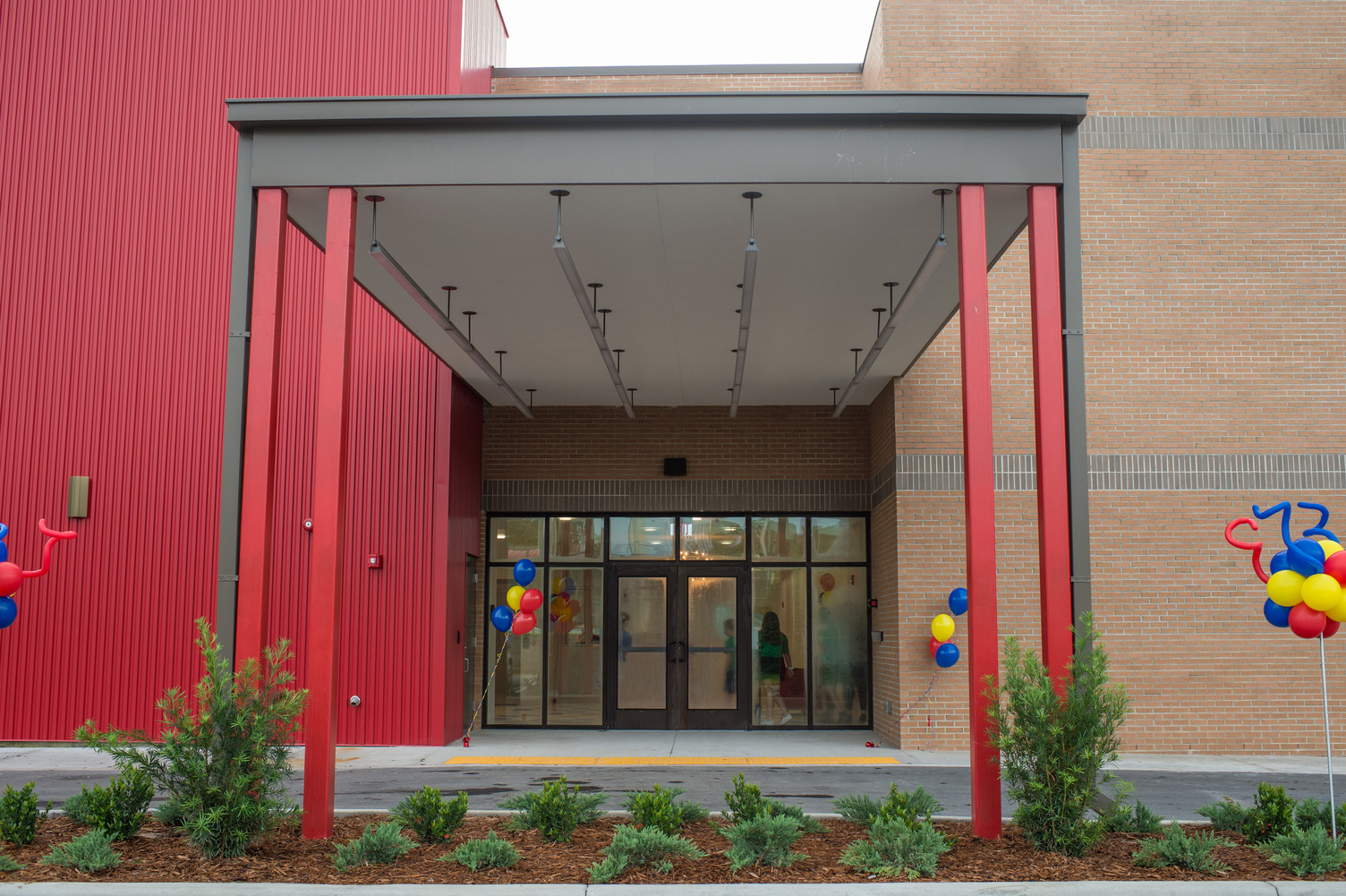 The bright and bold learning space will allow dyslexic students to continue their education at Roberts Academy past elementary school. Dyslexia is a neurological disorder that causes the brain to process and interpret information differently and is the leading cause of reading difficulties. Inspired by their grandchildren, Hal and Marjorie Roberts saw a need to provide resources to dyslexic students, and in 2006 the Roberts' dream of a transitional school began to take shape. In 2010, the Roberts Academy Elementary School opened its doors on Florida Southern College's campus, serving children from kindergarten through sixth grade.
As children progressed in school and aged out of the primary education program, Roberts Academy would create individual transition plans for each student. As the years went by, Florida Southern recognized the need for a secondary education program to allow these dyslexic students to continue their education in a tailored learning environment. The Lunz team was brought onboard in 2019 to design the new Roberts Academy Middle School.
​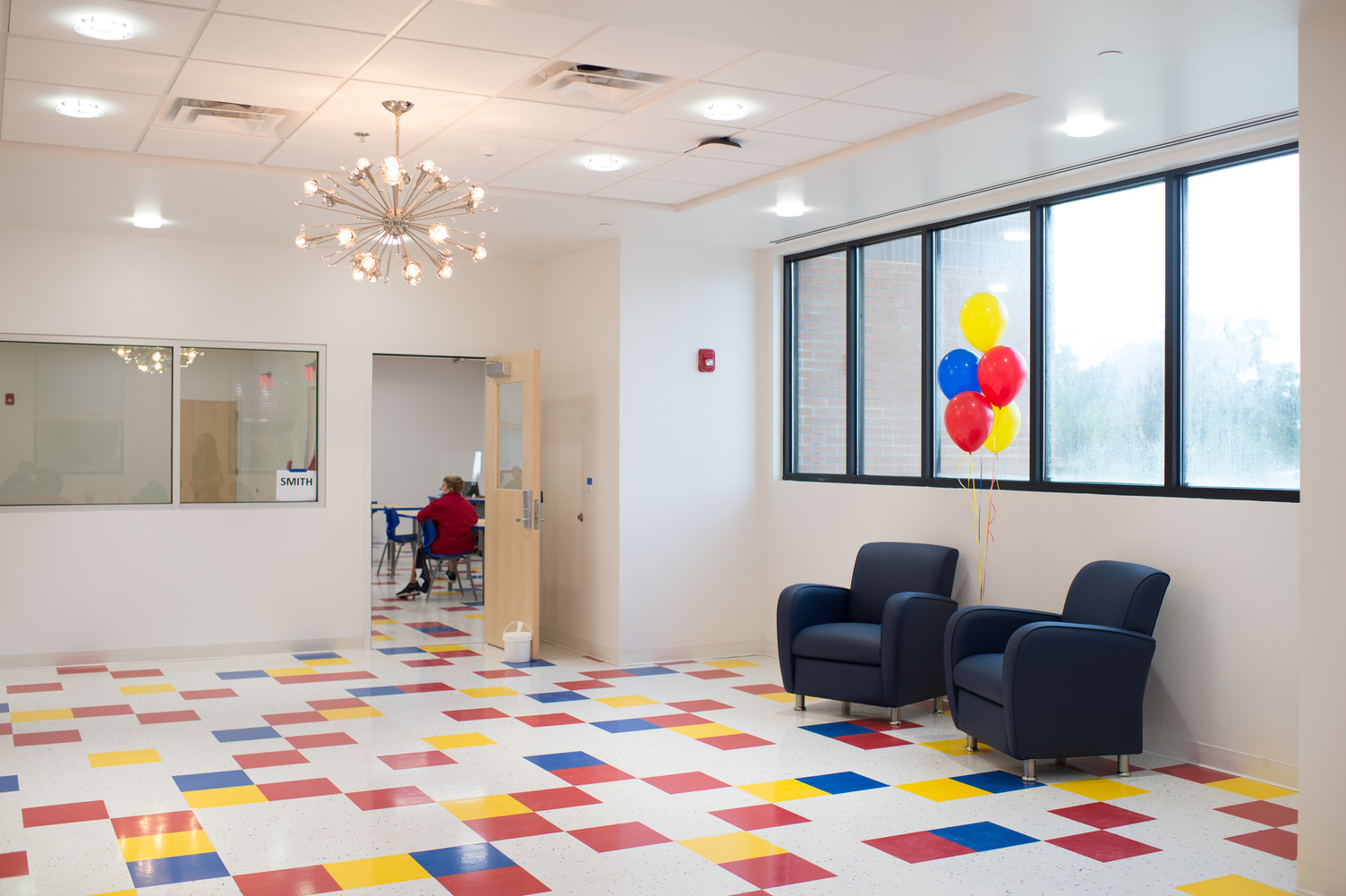 The 22,000 SF middle school building is situated on a 1.17-acre parcel. The building's exterior is composed of warm, dark brown brick with bright red finishes including red paneling and a bold black and red metal canopy that provides convenient access for drive up pick-up and drop-off. When students and visitors step through the front door, they are welcomed by a small lobby space and administrative reception. A sphere-shaped lighting fixture in the lobby projects an array of silver rods holding glowing bulbs. Colorful blue, red, yellow and white floor tiles are found throughout the entire building, even in stairwells and landings.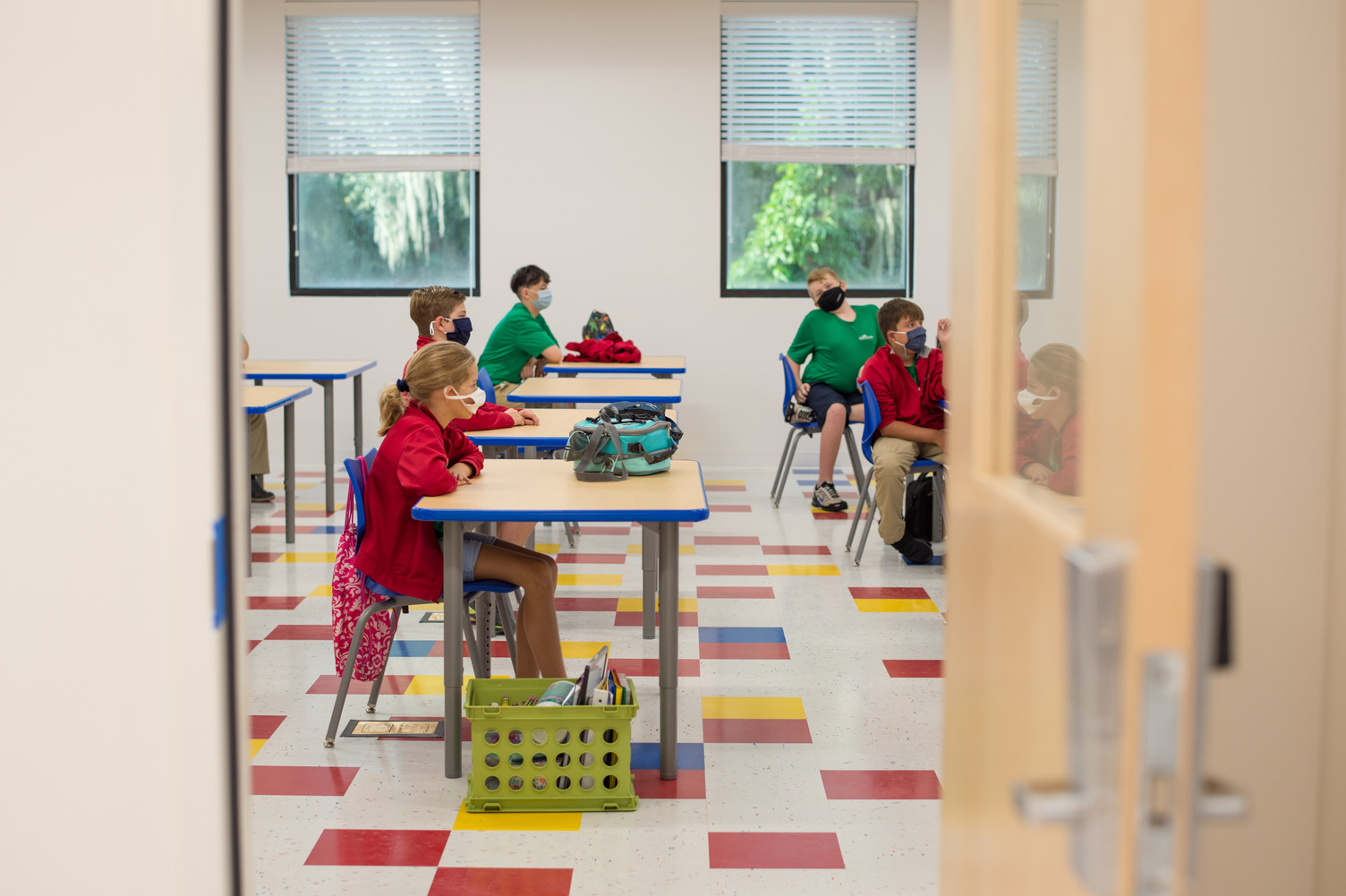 The educational facility's first floor includes five classrooms with associated support spaces, a cafeteria, delivery food service/preparation space and restrooms. The second floor includes four additional classrooms for a total of nine, offices for instructors and administrative staff and a large art room and technology space. Technology in each classroom allows teachers to provide in-person and virtual instruction simultaneously, as some parents have selected a remote learning option for their children due to COVID-19.
Classrooms are also outfitted with large windows that cast natural light into the space and smart boards for enhanced teaching instruction. The classroom building also includes an outdoor reading patio which will allow students to get fresh air while reading or while enjoying outdoor instructional activities.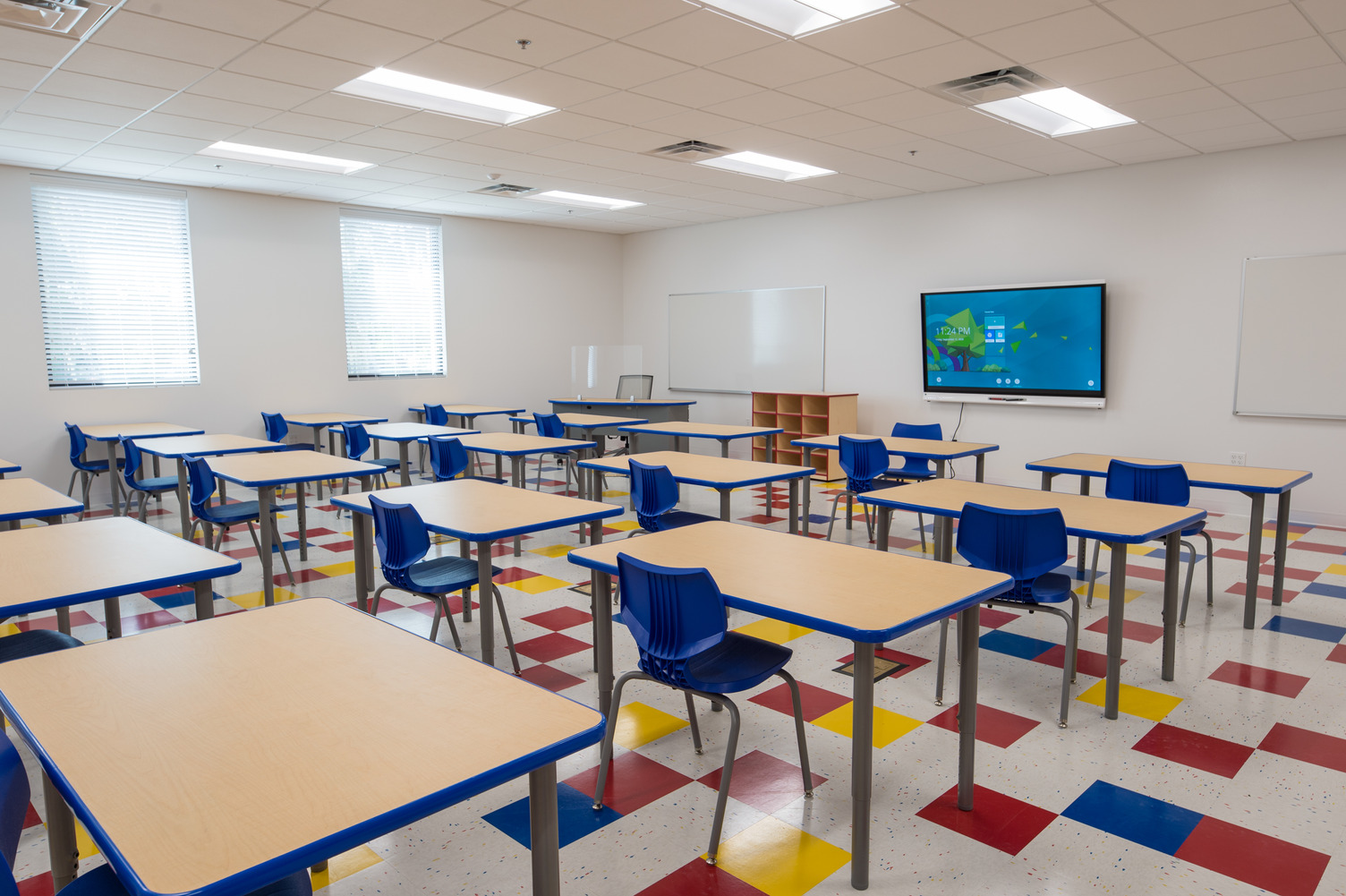 The Lunz Group worked closely with the client and contractor to ensure the project was completed under budget and on schedule. Roberts Academy Middle School opened its doors on September 14 and currently houses 74 sixth to eighth grade students. The school draws students locally from Polk County as well as Orange and Hillsborough Counties.
The Lunz Group is proud to have worked on this project alongside contractor Rodda Construction and consultants including: TLC Engineering Solutions, Kimley-Horn and Grindley Williams.
Photo Credit: Florida Southern College