Florida Southern College Garden Apartments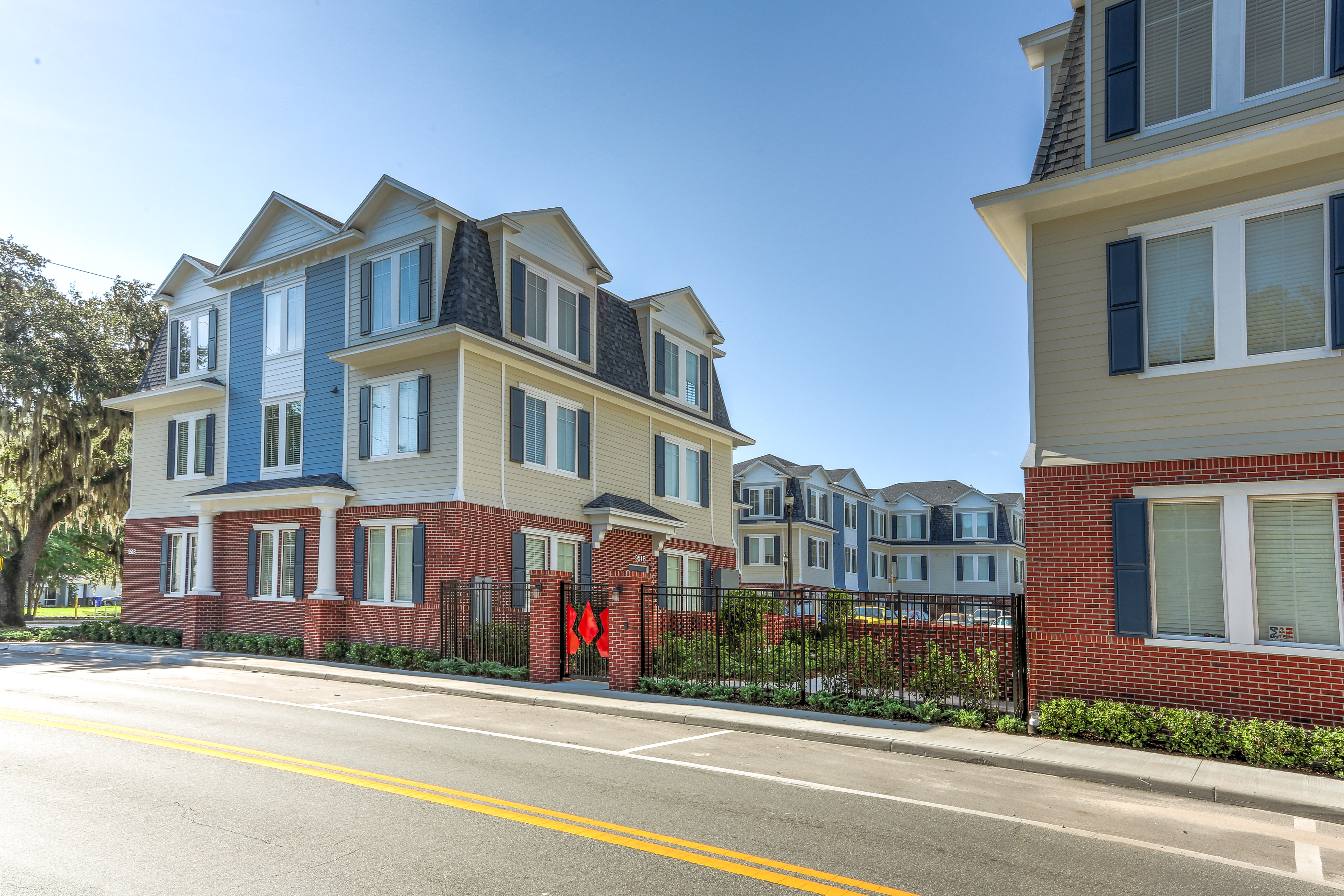 In order to accommodate the growth of the student body at Florida Southern College, The Lunz Group designed the Garden Apartments off of Ingraham Avenue to provide convenient, accommodating housing that represents the collegiate vision and goals.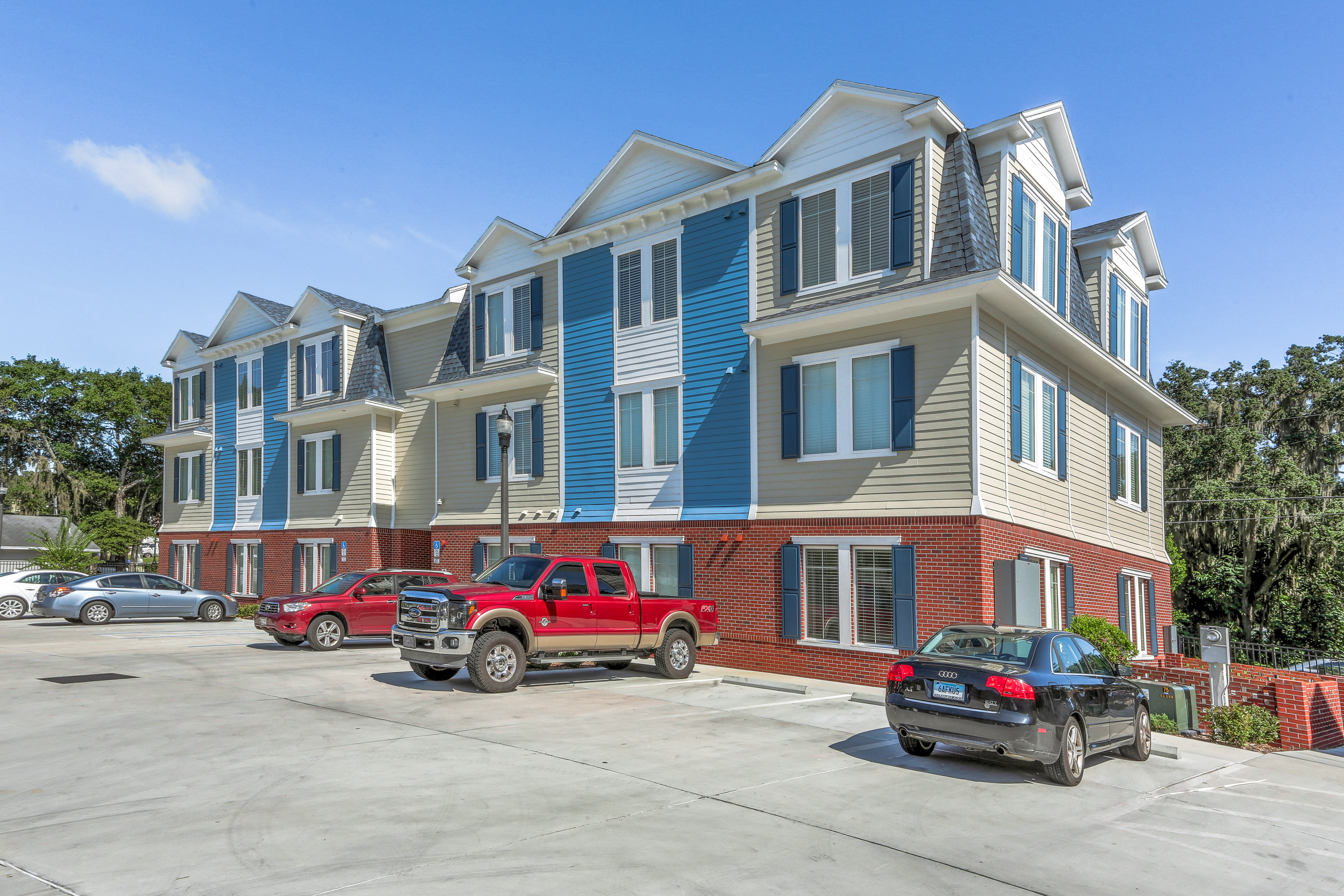 Located in Lakeland's Garden District, the design combines historic Florida bungalow style with traditional structures that recall Ivy League campuses. The use of a gambrel roof and dormer windows soften the roof line while increasing the building's rentable space. The hardy board siding and red brick veneer combine to take the traditional bungalow aesthetic and dress it up for an academic setting. 
Furnished rooms surround an expansive common space designed for studying, cooking and simple relaxation. On premises washer and dryer units, meeting rooms, and shared unit kitchens all allowed the design to maximize the number of bedrooms in the buildings. The convenient location of the shuttle bus stops give students easy access to the nearby campus.