The Lunz Group worked with Coda Development and Miller Construction to bring 22 units of multi-family housing to downtown Lakeland. With a need for additional housing to support the growth taking place in Central Florida, Coda Development saw an opportunity in the overgrown, vacant lot now known as Royal Oak Apartments.
Located just minutes from popular downtown destinations like The Joinery and Munn Park, the covetable location provides a perfect opportunity to support a rapidly growing population in downtown Lakeland. Young professionals and growing families alike are drawn to the ease of accessibility to surrounding restaurants and amenities.
Alternating between two building types, Building A provides a total of four units while Building B provides a total of six units. Both building types have exactly two townhome options located on opposing ends of the building. Between the townhomes, upper and lower apartment units are available. Tenants can choose between 1 bed/1-bathroom and 2 bed/2.5-bathroom unit layouts.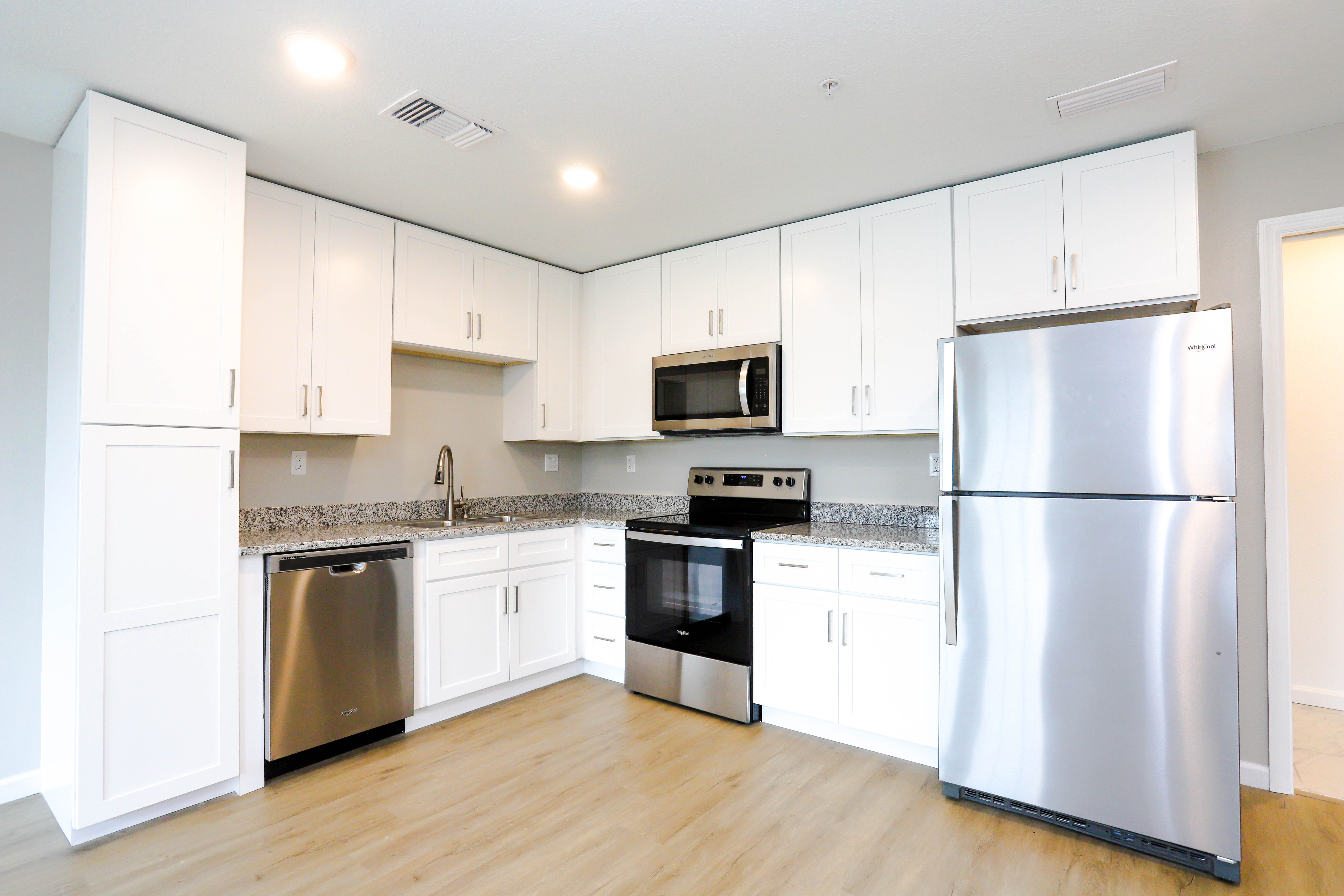 Staying true to the historical aesthetic of downtown Lakeland, the site is home to five carefully and intentionally designed buildings. The design compliments the timeless look and feel of the surrounding Garden District. The wood construction of the five buildings and hardie board siding contribute to a historic, classic style. The complimentary color palette of blues and whites had to be approved by the Historical Preservation Board prior to being implemented.
In addition to a carefully chosen color scheme, the multi-paned windows create divided light for each of the units. On each townhome, a spacious exterior porch was designed to maintain a traditional look on the exterior of the building, specifically those facing Lemon Street. In July of 2022, Royal Oak Apartments received the Commercial Beautification Award from the City of Lakeland.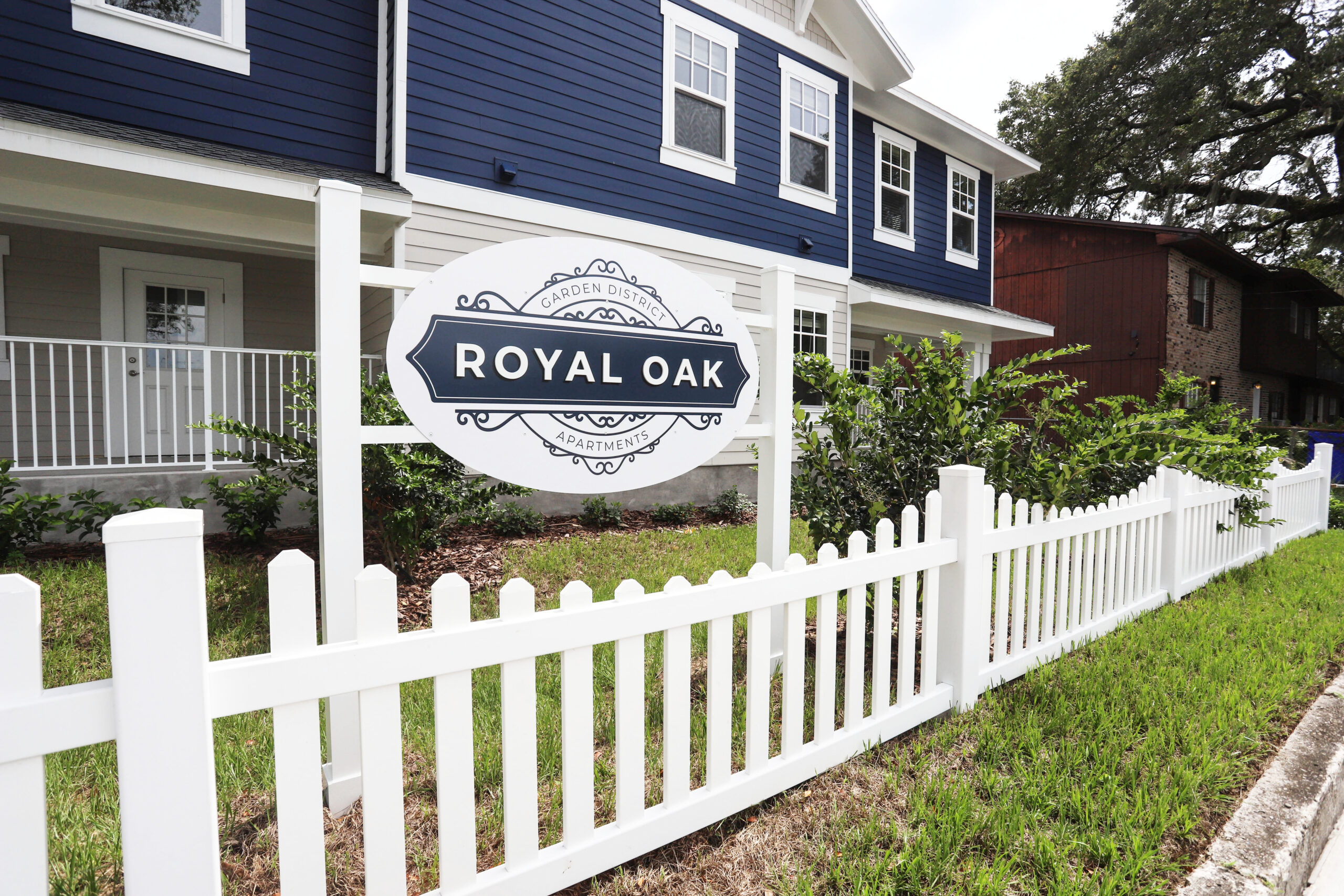 After beginning design work for this housing project in the spring of 2020, construction was completed in the summer of 2022. Royal Oaks Apartments is now leasing. The Lunz team worked closely throughout the design process with consultants including Gadd & Associates (Civil/Landscape Engineering), MES (MEPFP) and Grindley Williams (Structural Engineering). Our team also worked closely with the contractor, Miller Construction, to meet the needs of the client.