The Lunz Group worked with the Housing Trust Group and Rodda Construction to develop a new multi-family affordable housing complex with 96 one- and two-bedroom units of senior living in Ocala.
Housing Trust Group partnered with AM Affordable Housing Inc., a non-profit founded by NBA Hall of Famer Alonzo Mourning, to develop Oak Valley Apartments. With shared central amenities and an elegant garden courtyard, these apartment homes address Florida's growing need for affordable senior housing and are tailored to the senior lifestyle. All apartments were designed with grab bars in key areas, and some offer full ADA compliance.
Oak Valley marks HTG's second collaboration with AM Affordable Housing, offering spacious rental apartments for residents 62 and older who earn 40% and 60% of local area median income (AMI). And, by using a prototype design for the apartment layout and building structures, The Lunz Group was able to significantly reduce design costs on behalf of this worthy initiative.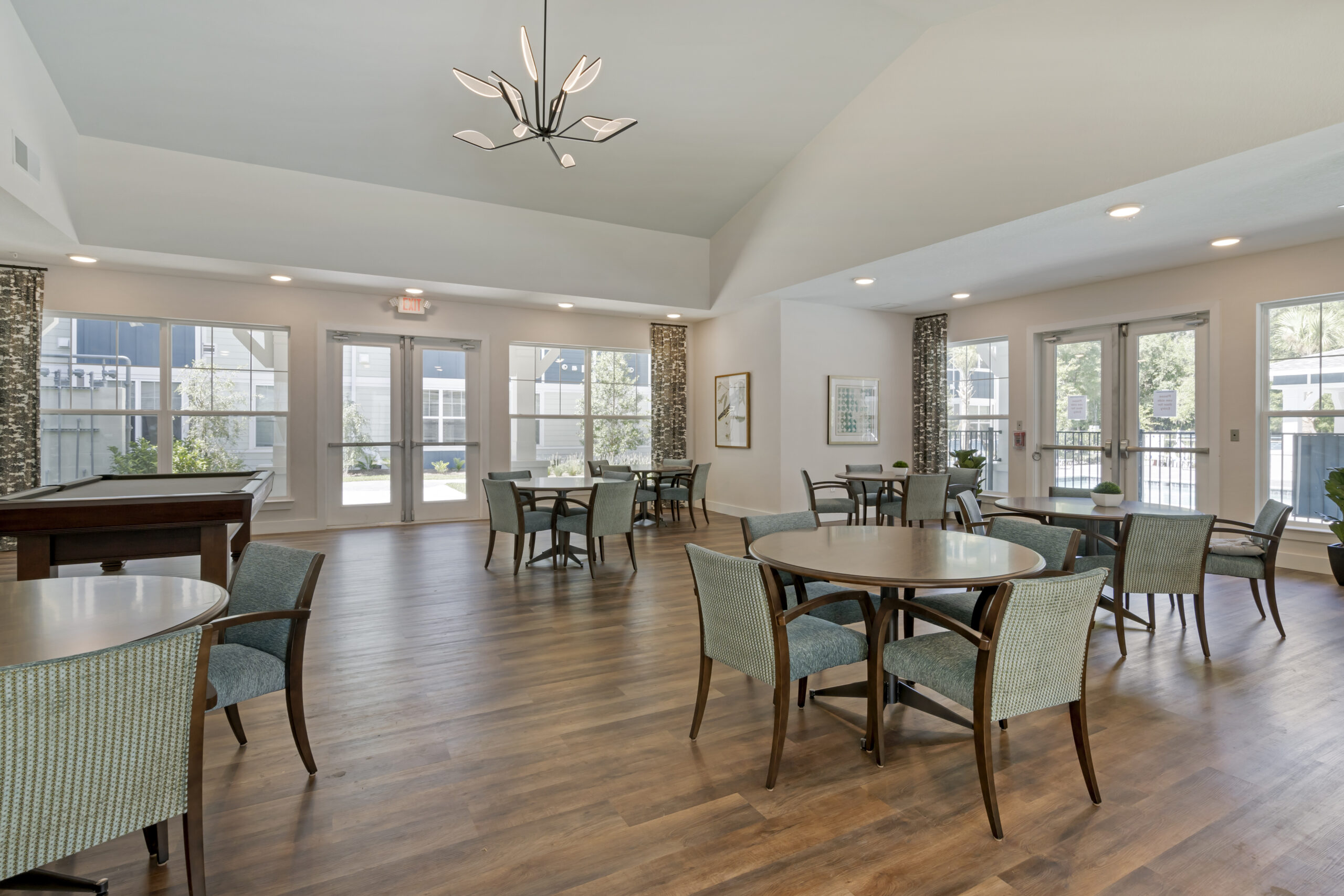 After beginning design work for the new apartment complex in the Fall of 2019, HTG approved the designs in the Winter of 2019 and construction was completed in the Spring of 2022.
A hallmark of HTG projects is to provide not just affordable housing, but quality living. With a nature trail, dog park, and lush landscaping throughout, Oak Valley invites seniors to enjoy leisurely walks in the beautiful Ocala landscape. Additional amenities include a gathering and catering area, a fitness center, a theater room, a pool with a chair lift, and a multi-sports court.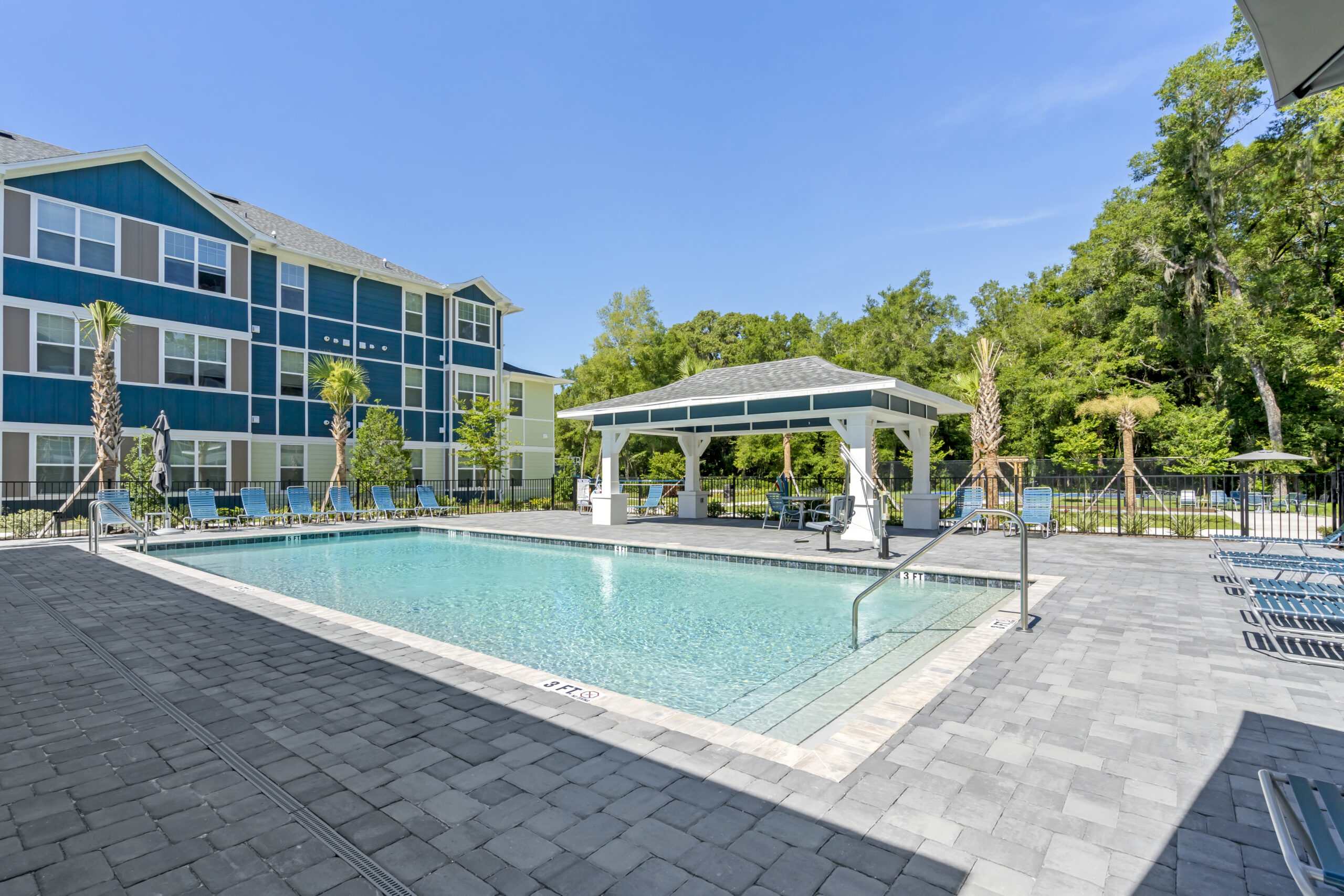 Residents at Oak Valley Apartments have access to a wide array of daily activities; assistance with light housekeeping, grocery shopping, and/or laundry; adult literacy programs; and computer training. But more importantly, they have quality housing within a welcoming community where they can enjoy their golden years.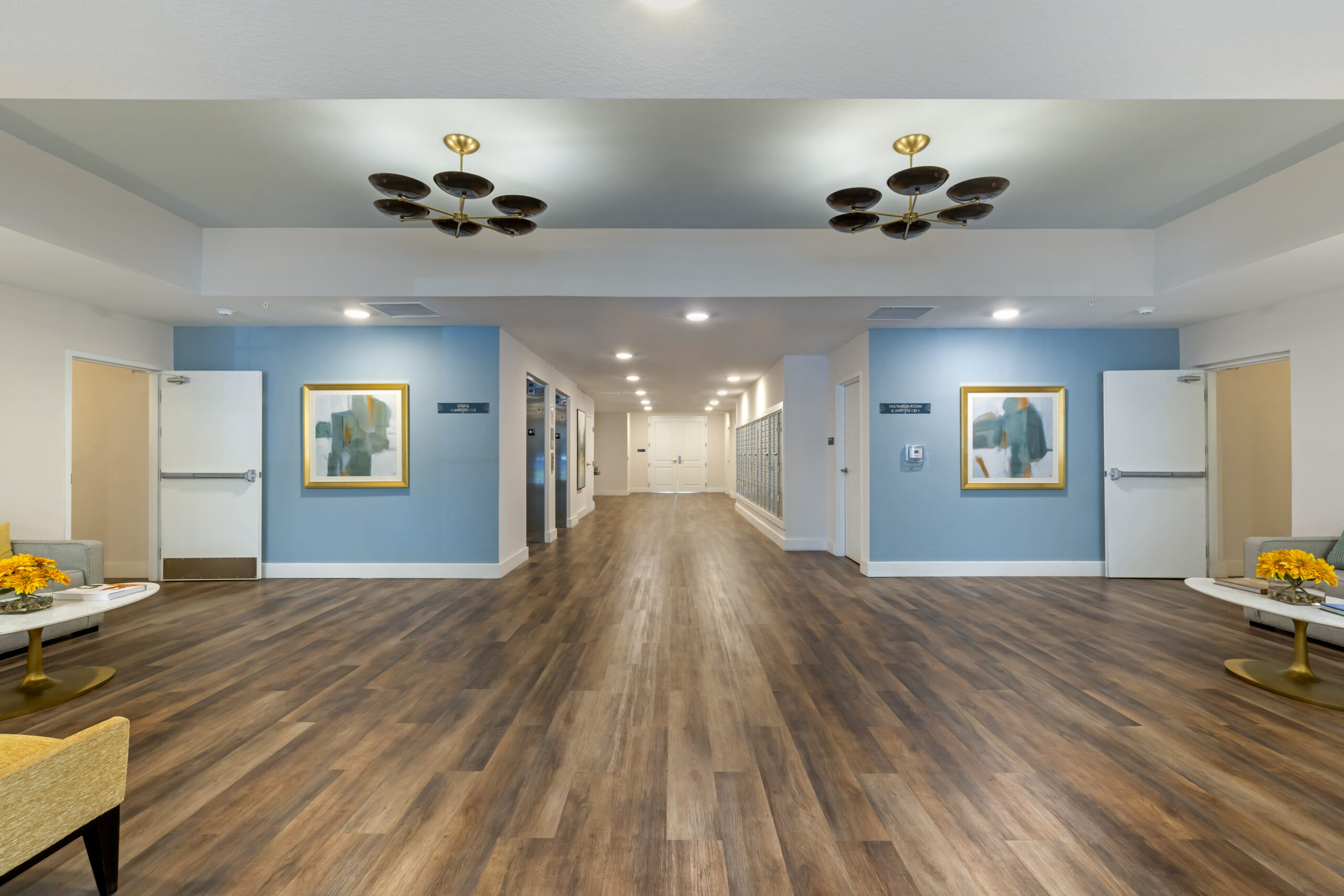 The Lunz team worked closely throughout the design process with consultants including TRC Worldwide Engineering (Structural Engineering), PMD Engineering (MEP/FP Engineering), Tillman Associates (Civil Engineering/Landscape Architecture). Our team also worked closely with the contractor, Rodda Construction, to stay within a tight budget and find solutions to meet the needs of the Housing Trust Group.