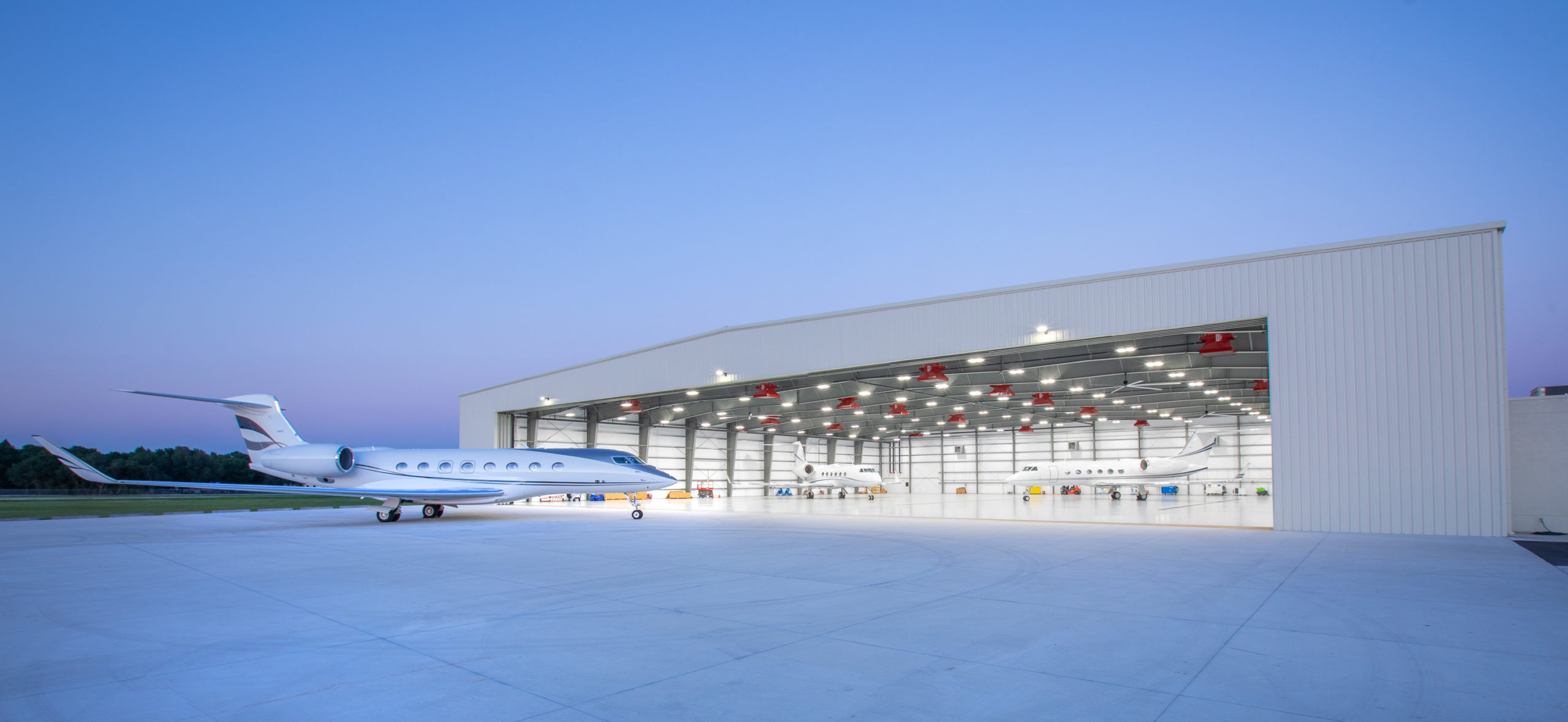 Located in the heart of Florida along the I-4 corridor, Lakeland Linder International Airport (LAL) is an attractive location for aircraft owners and companies to be based. Prior to the addition of KTTW's hangar, the airport was at 100 percent capacity. Seeing an opportunity to increase capacity while attract private aircraft owners and companies, Keys to the World Aviation (KTTW) aims to provide a luxury experience that far surpasses any aviation or security needs.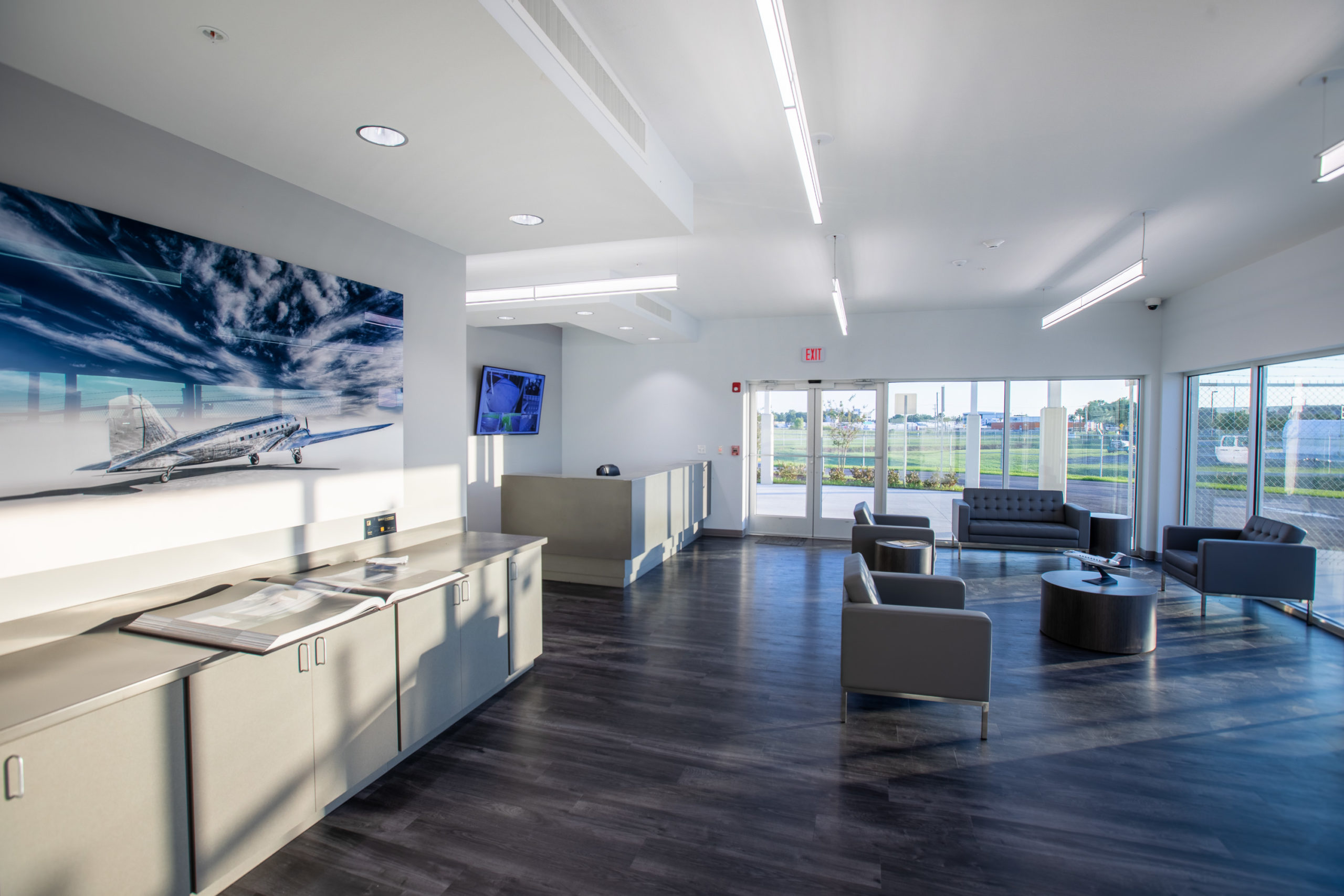 Midway between Tampa and Orlando with easy access to I-4, LAL is home to more than 260 aircrafts (including 42 jets & turbo prop aircraft) and generates $574 million in regional economic impact annually. Phantom Air Services owner Tony Spark and KTTW owner Damien Lamendola worked with The City of Lakeland, The Lunz Group and construction partner, Register Construction, to bring the vision of a private hangar to the airport.
KTTW aims to distinguish itself from competitors by providing charter concierge service for business executives. The 59,000 SF hangar provides its clients with a luxe experience, offering high-end amenities for travelers and pilots, while maintaining the highest level of security for guests. The facility's interior has a modern, futuristic vibe with a neutral gray color palette. Equipped with independent emergency backup generators, hangar operations can carry on undisturbed during a power outage for up to 15 days. The secure hangar is monitored 24 hours a day and has a foam fire suppression system, epoxy floors, LED lighting and a covered entrance for convenient drive-up in stormy conditions.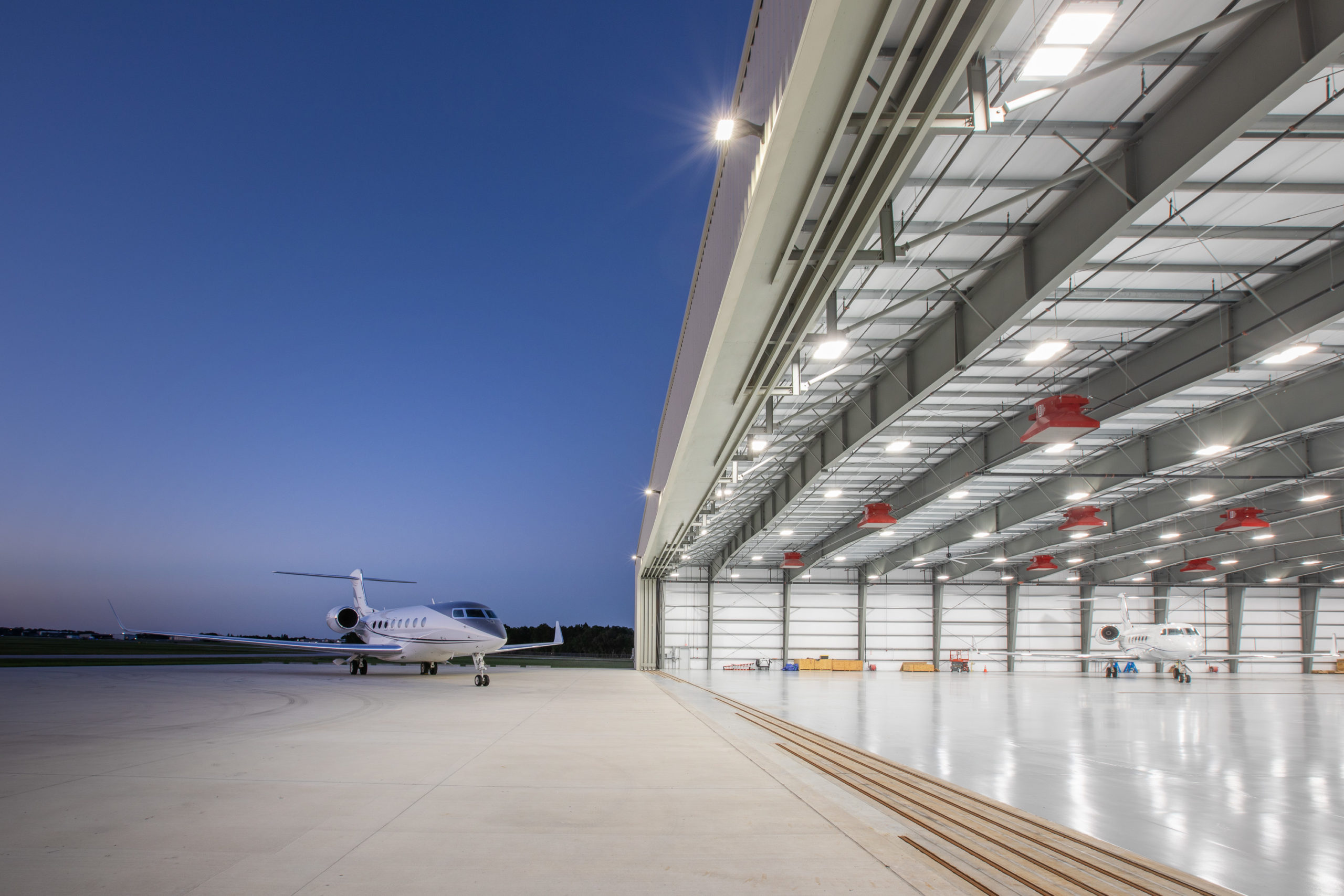 In addition to the impressive 59,000 SF hangar, KTTW offers 4,000 SF of premiere office and video conference space, luxurious passenger waiting areas and VIP liaison with customs for seamless international departures and arrivals. The facility also includes a private kitchen to prepare food and provides clients with sleeping spaces for overnight stay. The addition of the KTTW hangar to LAL's facility specifically addressed critical areas that could help attract private aircraft owners and companies to Lakeland.