NOAA Aircraft Operations Center Phase II
Lakeland Linder International Airport
58,860 sq. ft.
Lakeland, FL
2021
The Lunz Group worked with the City of Lakeland and the National Oceanic and Atmospheric Administration to design an expansion of NOAA's Aircraft Operations Center at Lakeland Linder International Airport.
It's a fun claim to fame that Lakeland Linder houses the Hurricane Hunters, those daring pilots who fly headlong into the heart of the storm. But that's only part of the story. An entire network of mechanics, operators, scientists, and office workers round out NOAA's support team.
By adding more aircraft to their fleet, NOAA could expand its vital scientific work collecting and analyzing weather and ocean data. But their current hangar was nearing capacity. Through a procurement process with the City of Lakeland and Lakeland Linder Airport, the Lunz Group was awarded the design contract for NOAA's initial 116,000 SF facility as well as the 58,860 SF expansion.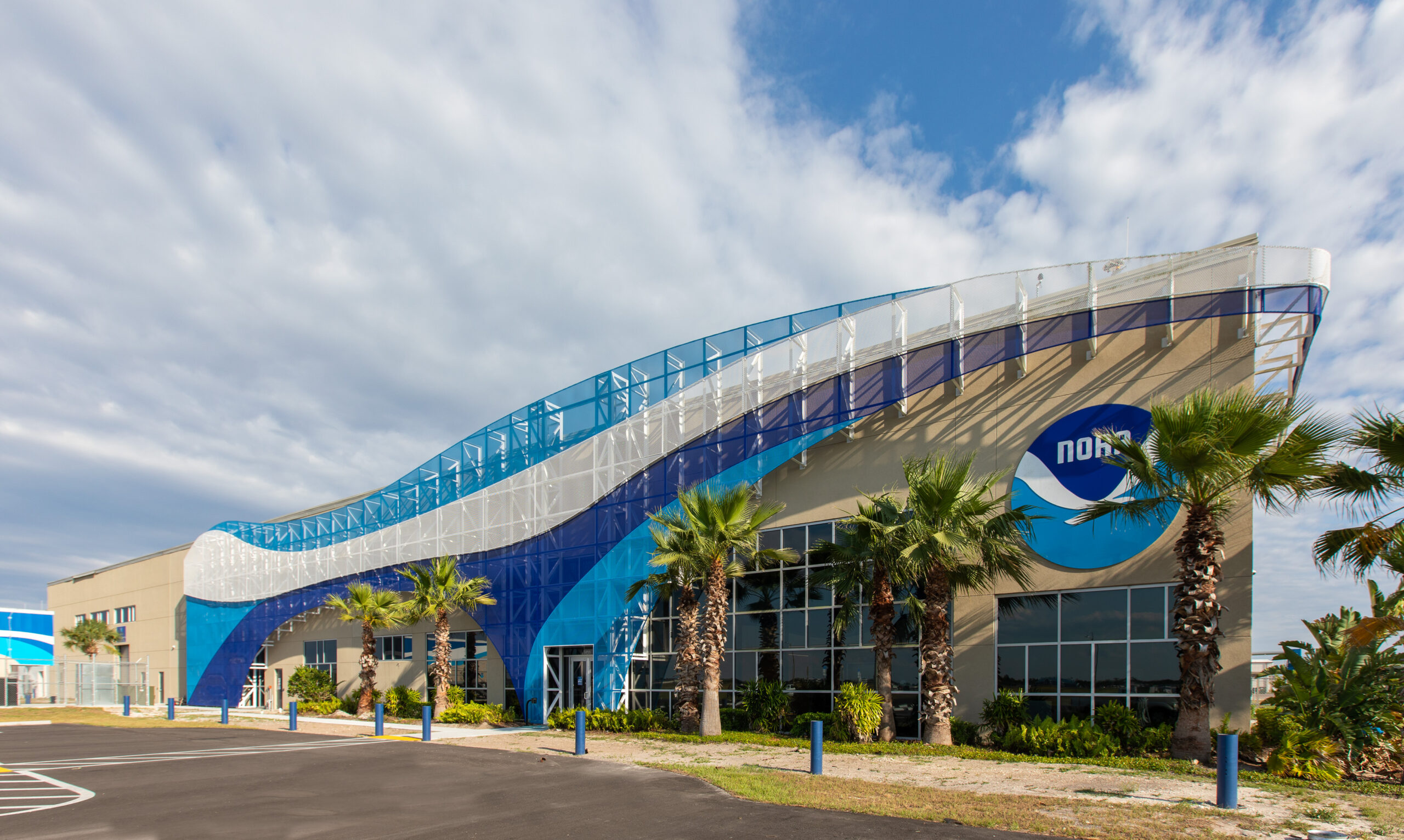 A second adjacent hangar was envisioned to allow NOAA's fleet to be divided into 'heavy' and 'light' aircraft. Between them, a central hub would allow for mutual oversight, as well as access to shared tools, weather and flight data displays, a flight manual library, and conference areas.
More planes also meant more staff, and NOAA sought design solutions to foster communication and collaboration. By moving existing storage areas into the expansion zone, all of the required offices could be housed together. Adding high windows would bring in natural light on both floors to improve focus and productivity.
​
Other design solutions included a bigger break room to expand collaboration opportunities and a larger gym to ensure pilots have on-site access to training equipment to meet rigorous fitness protocols.
After beginning design work for the AOC expansion in the Fall of 2019, NOAA approved the designs in the Spring of 2020 and construction was completed in the Spring of 2021.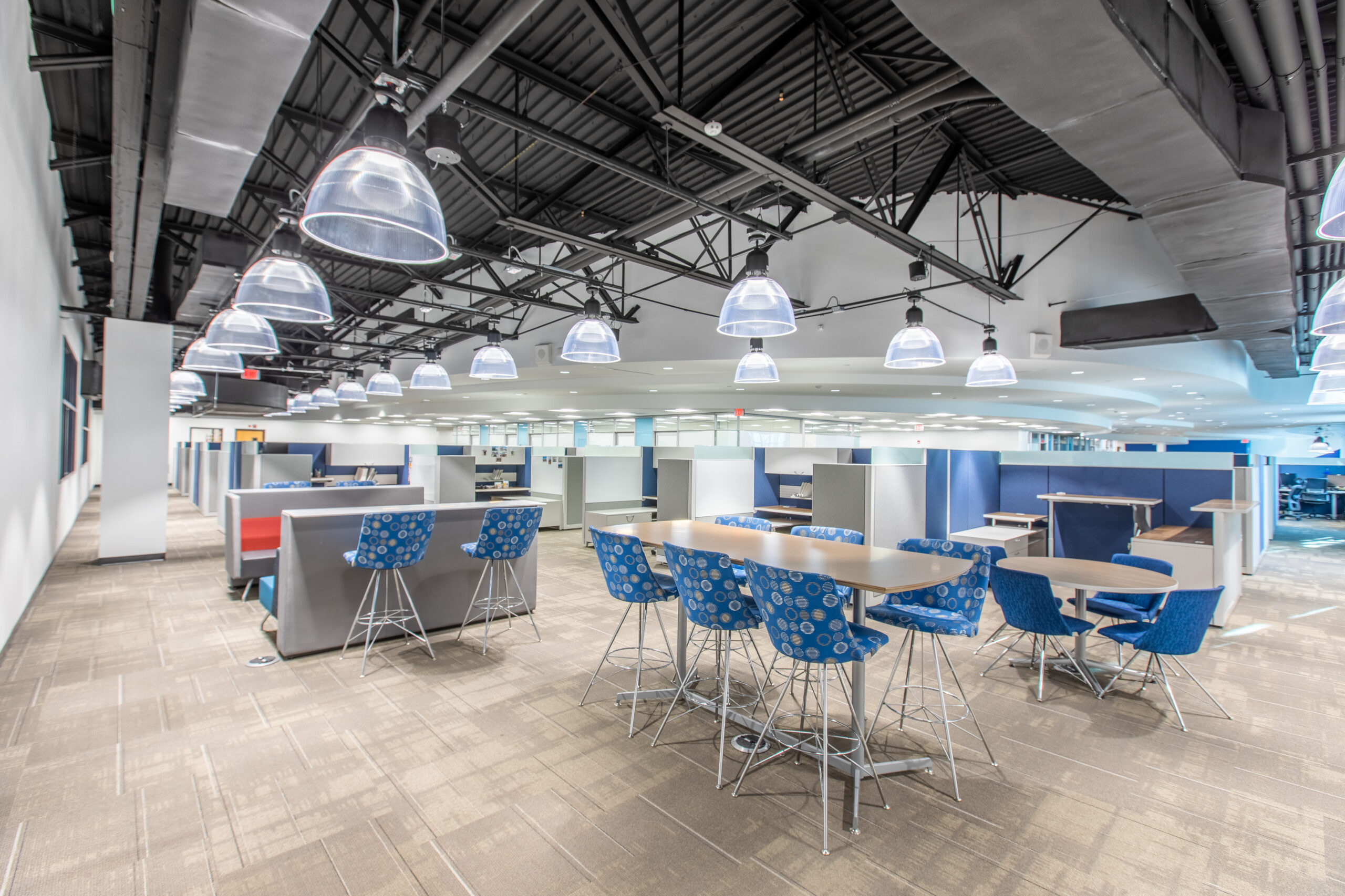 The Lunz team worked closely throughout the design process with consultants including OCI Consulting Engineers (MEP/FP Engineering), Fullone Structural Group (Structural Engineering), Chastain Skillman (Civil Engineering) and Dirt (Landscape Architecture). Our team also worked closely with the contractor, Register Construction, to stay within budget and find solutions to meet the needs of NOAA.
Today, NOAA's Aircraft Operations Center has a bustling new hangar and hub. The expanded facility furthers NOAA's mission to help us understand the Earth, conserve and manage coastal and marine resources, and ultimately protect lives and property from extreme weather.
​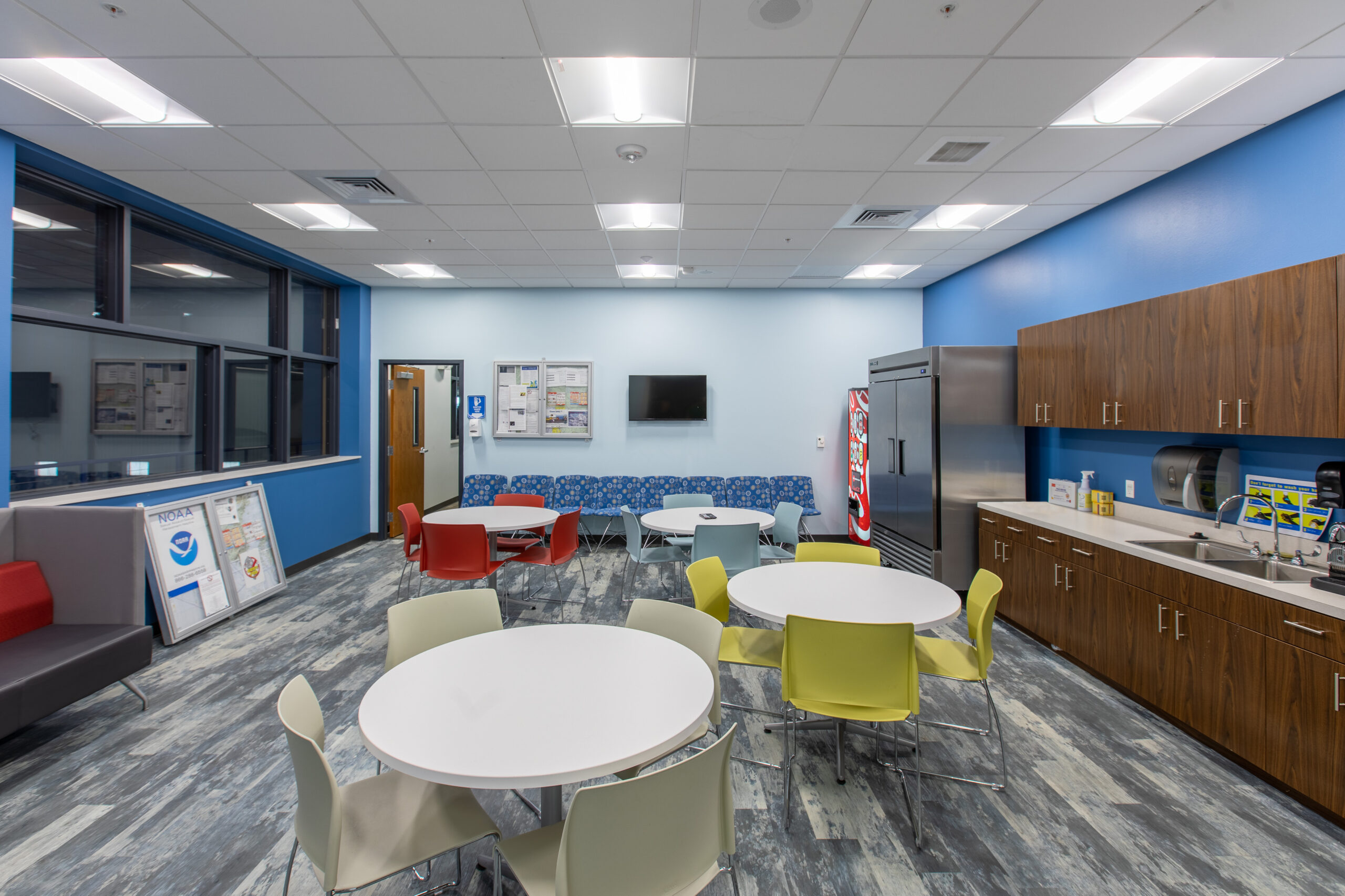 We are extremely grateful to NOAA leadership for their continued belief in Lakeland Linder International Airport. Our community and airport are proud of the mission that the NOAA AOC team performs on a year round basis, and we look forward to supporting them in that mission for the next 20 years.