LEGOLAND Florida Beach Retreat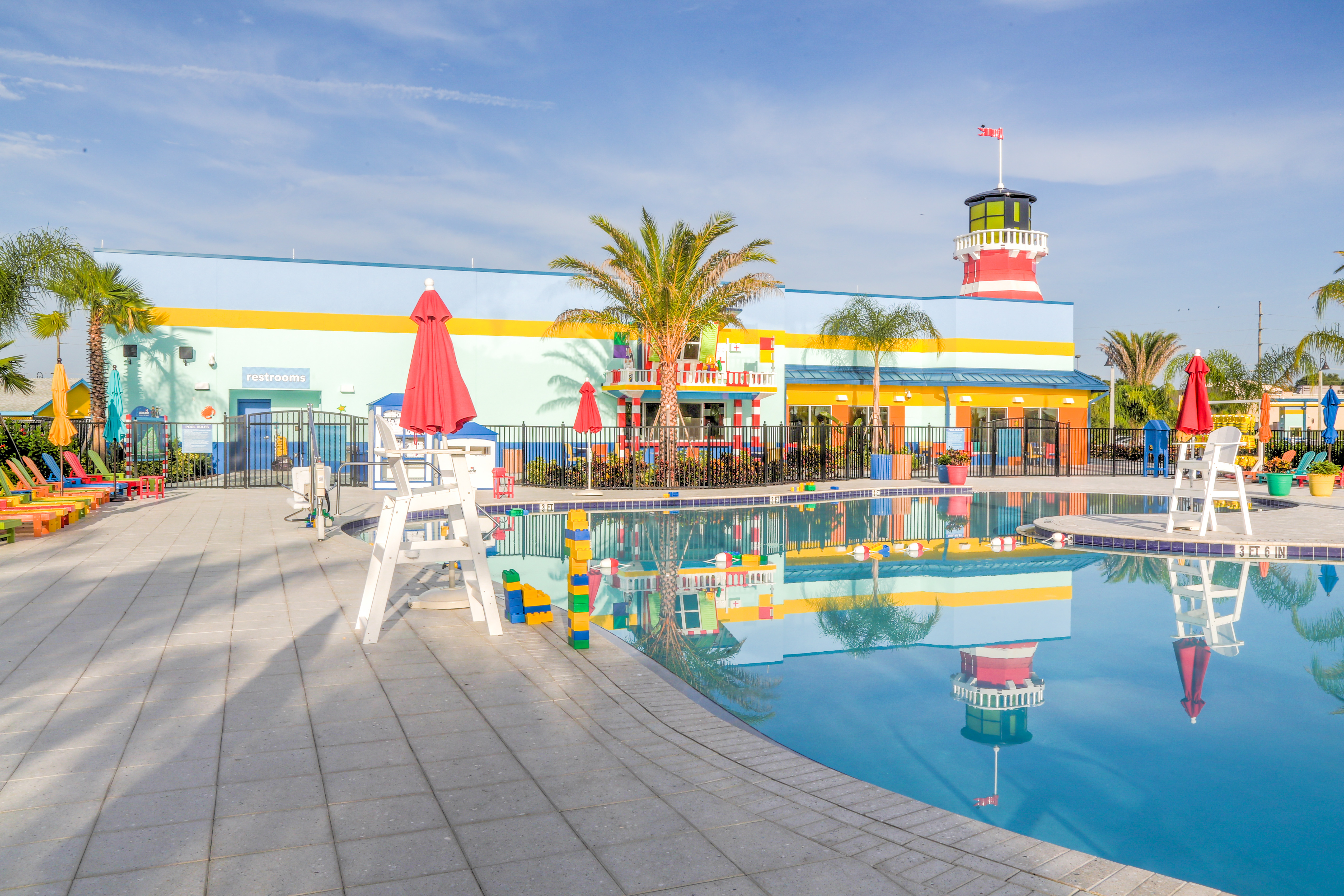 Nestled along the shores of Lake Dexter on a 20 acre site, LEGOLAND Beach Retreat is the new 166-key tropical lodging across the street from LEGOLAND Florida Resort.  These new accommodations introduce the relaxing surf and sand of Florida's famous beaches as a relaxing break from the excitement of the main park.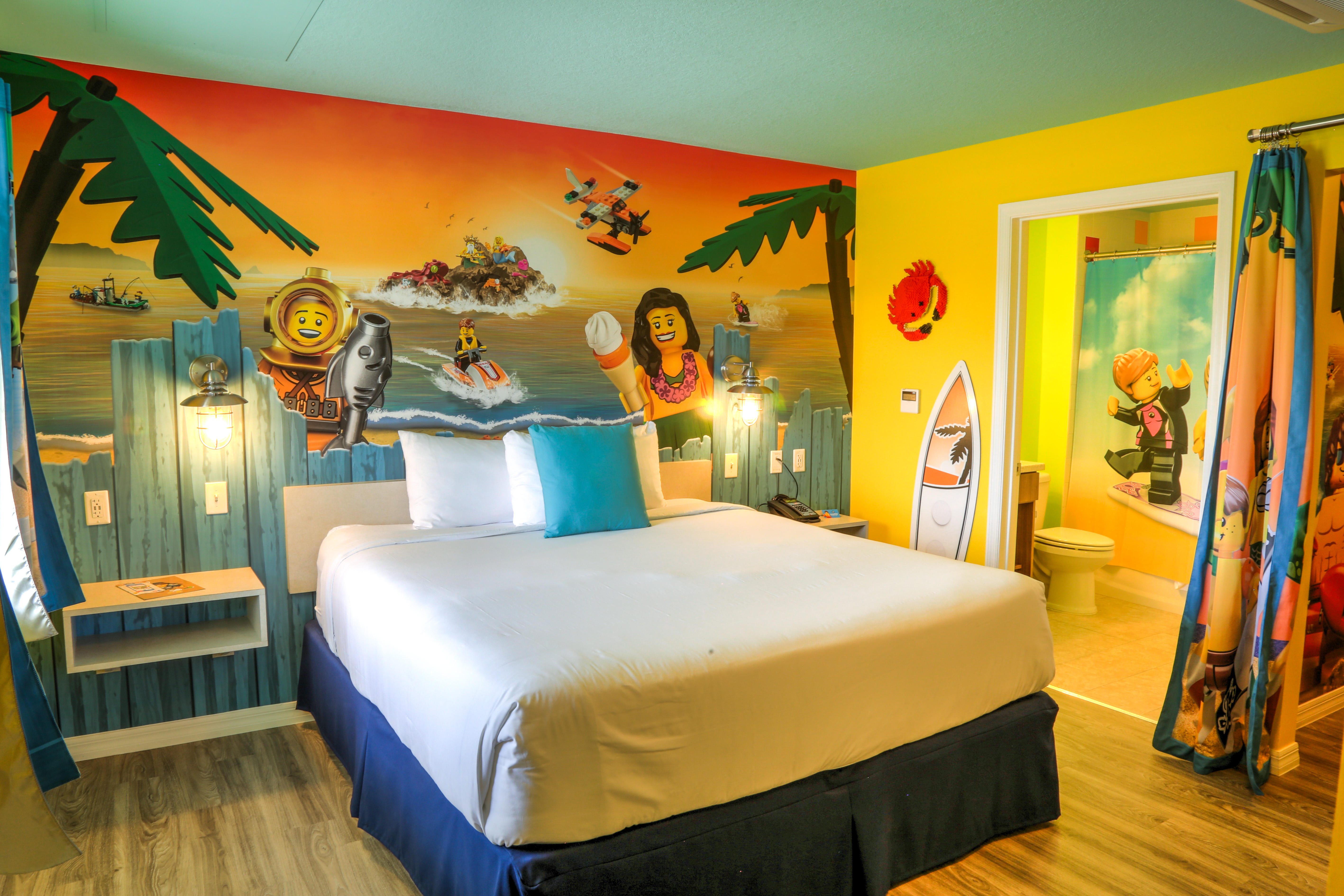 The Lunz Group collaborated with Merlin Entertainment Group to establish the look, feel, and function of the beach theming for the guardhouse, lodges, restaurant, pool area, and site configuration.
Using several LEGO CREATOR sets as design inspiration, each beachy bungalow features two 350 S.F guestrooms; the bungalows are arranged in c-shaped clusters around a central courtyard with play area for young children.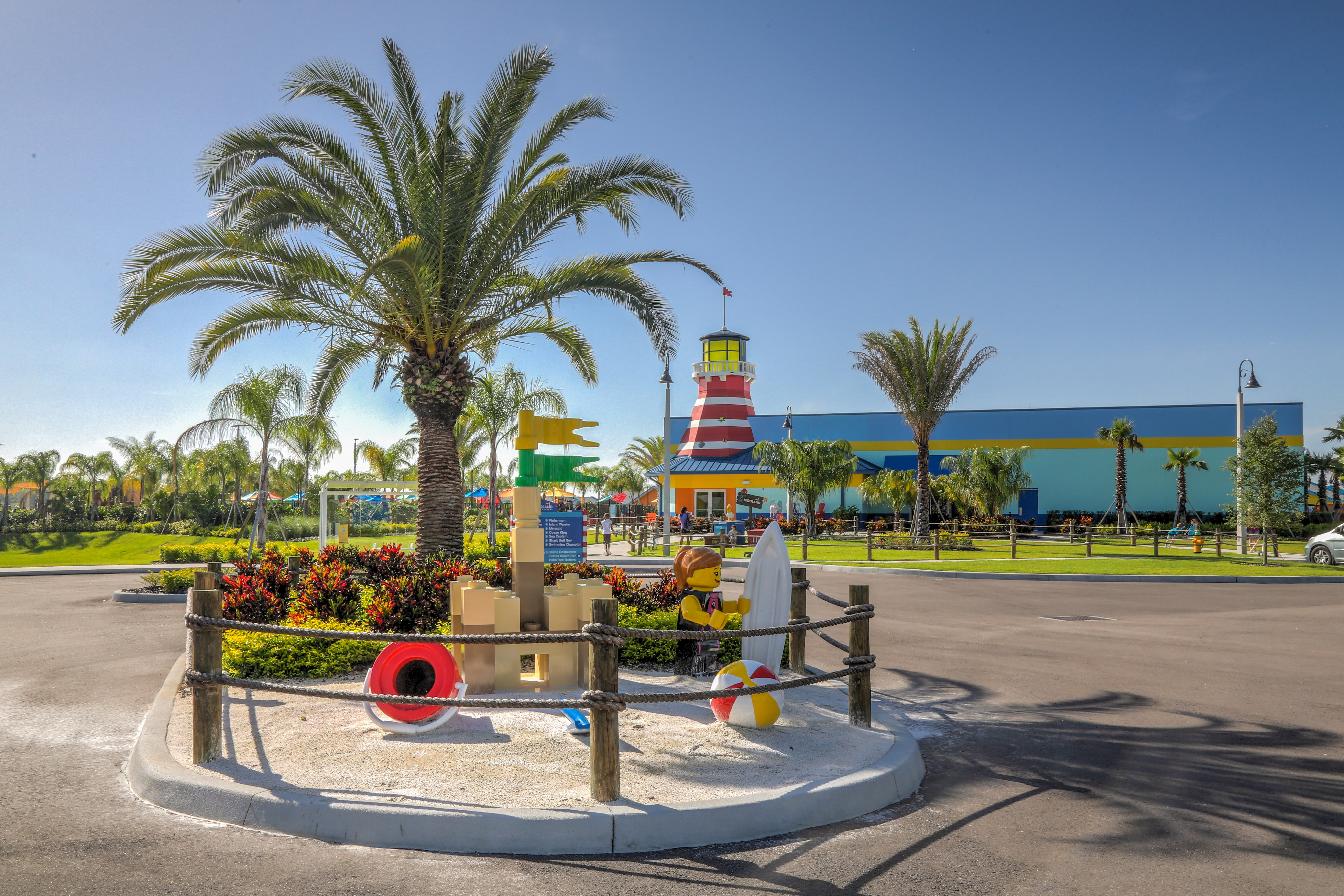 Guests walk to and from their lodges in a scenic, pedestrian friendly environment, with vehicles kept to consolidated parking lots to keep wayfinding safe and simple.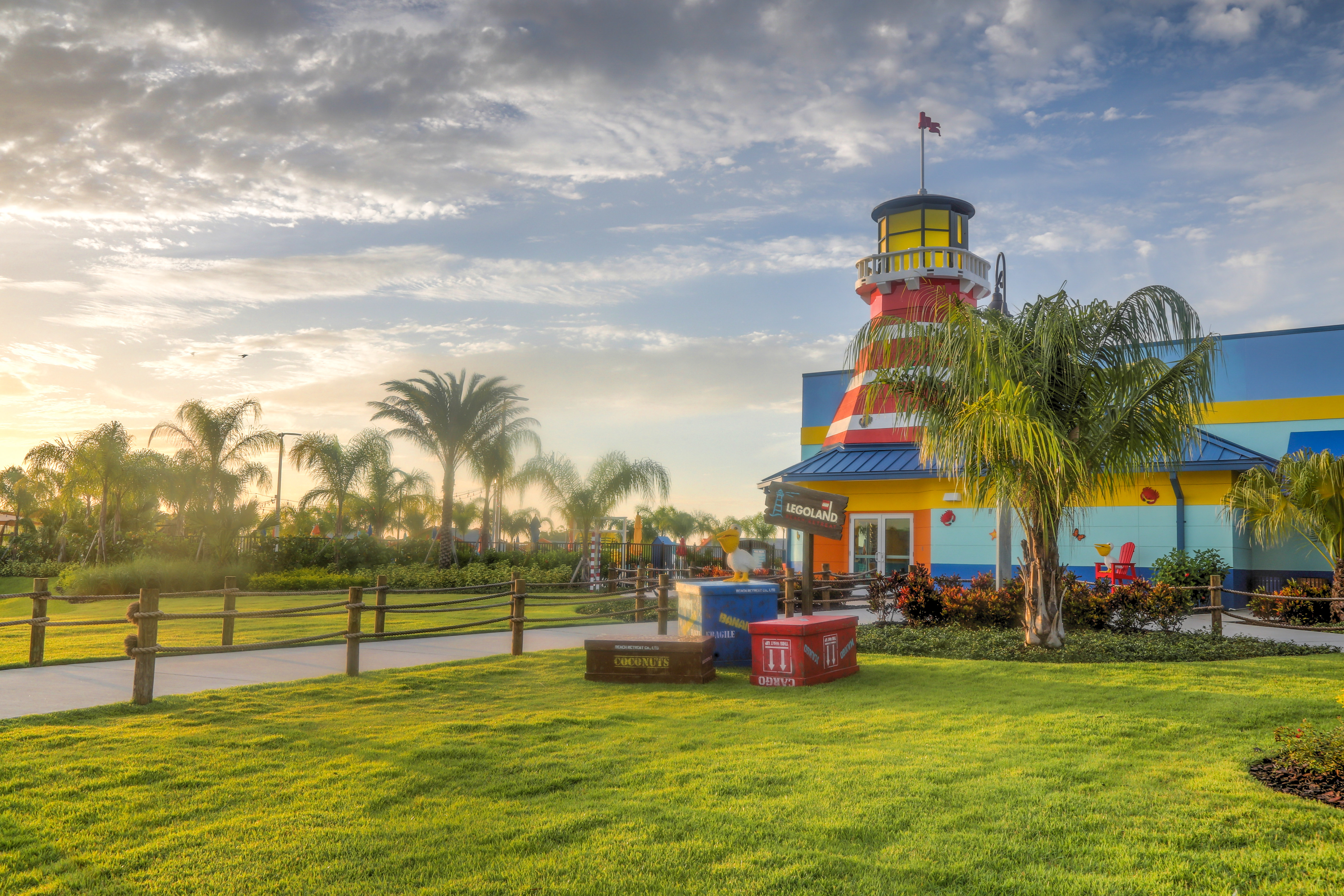 Punctuated by a bright striped lighthouse, the 12,000 S.F. main clubhouse features a 3,000 S.F. zero-entry pool, a buffet-style restaurant, a gift shop, staff / housekeeping /maintenance facilities, and an outdoor beach play area with real sand.