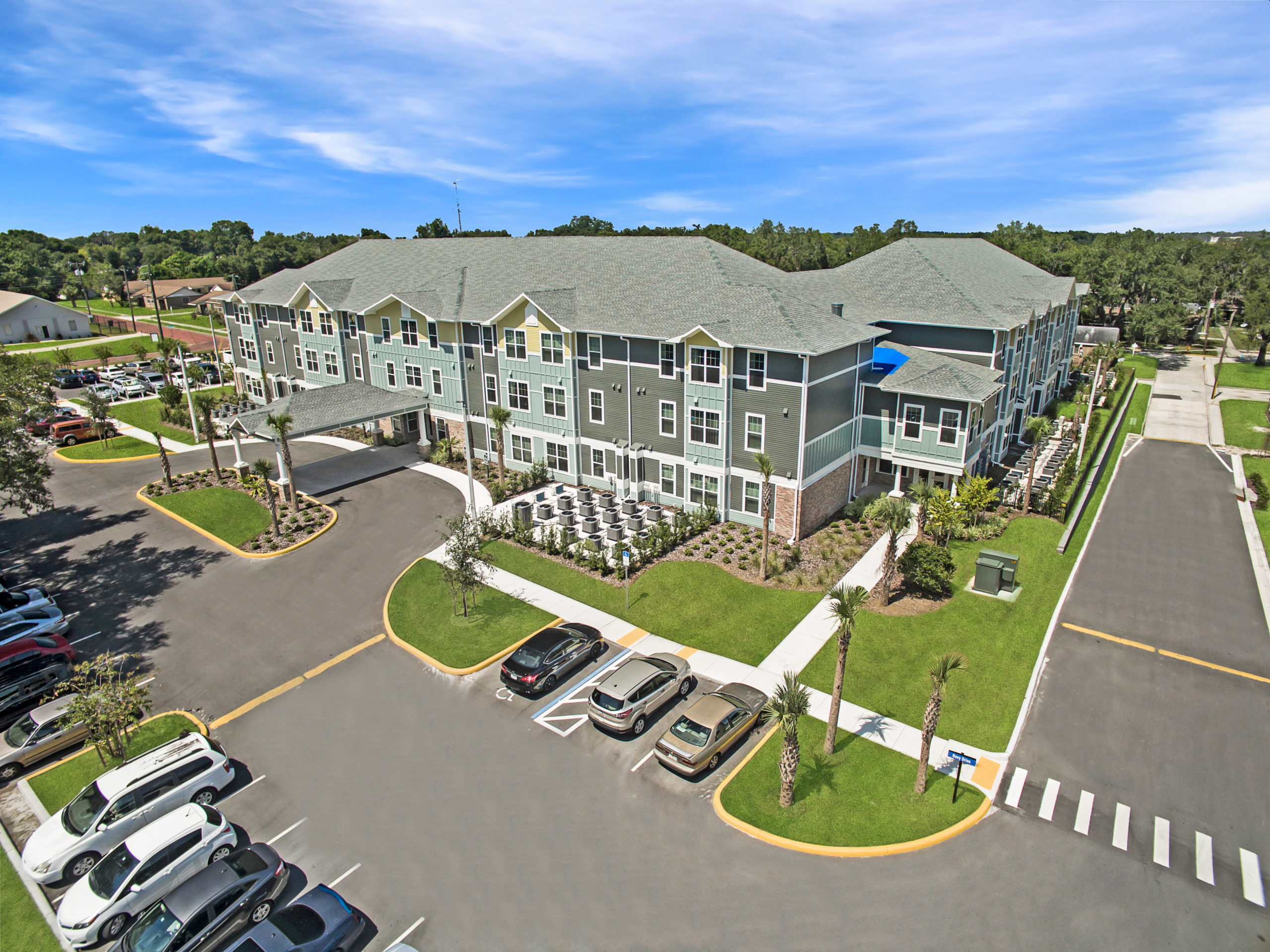 Lakeland Housing Authority and Housing Trust Group
Phase I 98,000 SF, Phase II 145,000 SF
Lakeland, FL
Date Completed: Phase I 2019, Phase II In Progress
The Lakeland Housing Authority's (LHA) mission is to provide quality affordable housing to low-income individuals and families.  With this goal in mind, The Lunz Group teamed with the Housing Trust Group (HTG) to propose a three-phase sustainable design solution to redevelop the West Lake Neighborhood.  Located along scenic Lake Beulah and minutes from downtown Lakeland, Twin Lakes is a mixed-income community offering multiple living options to low-income seniors and families.
The LHA hoped to modernize the area by introducing an amenity-rich community experience.  Located at 501 Hartsell Ave, Phase I construction began in June of 2018 with the partial demolition of the existing West Lake Neighborhood.  More than 60 years old, West Lake was outdated and did not fully utilize the available land on the 16.8-acre parcel. Phase I focused on the design of a 100-unit, garden-style affordable housing complex for Lakeland seniors age 62+.  The three-story complex contains 50 one bedroom/one bathroom units and 50 two bedroom/two bathroom units which range in size from 680-915 SF. 
With shared central amenities and an elegant garden courtyard, the apartment homes are tailored to the senior lifestyle. Amenities include a small theatre for movies, computer lounge with free internet access and a large community room with a catering kitchen.  The community room has a wrap-around porch and opens to a covered picnic patio with a BBQ gas grill.  Twin Lakes was designed to be a walkable community that takes advantage of the existing live oaks around the property.  The buildings are laid out and designed to maximize residents' views of Lake Beulah, which borders the northern edge of the property.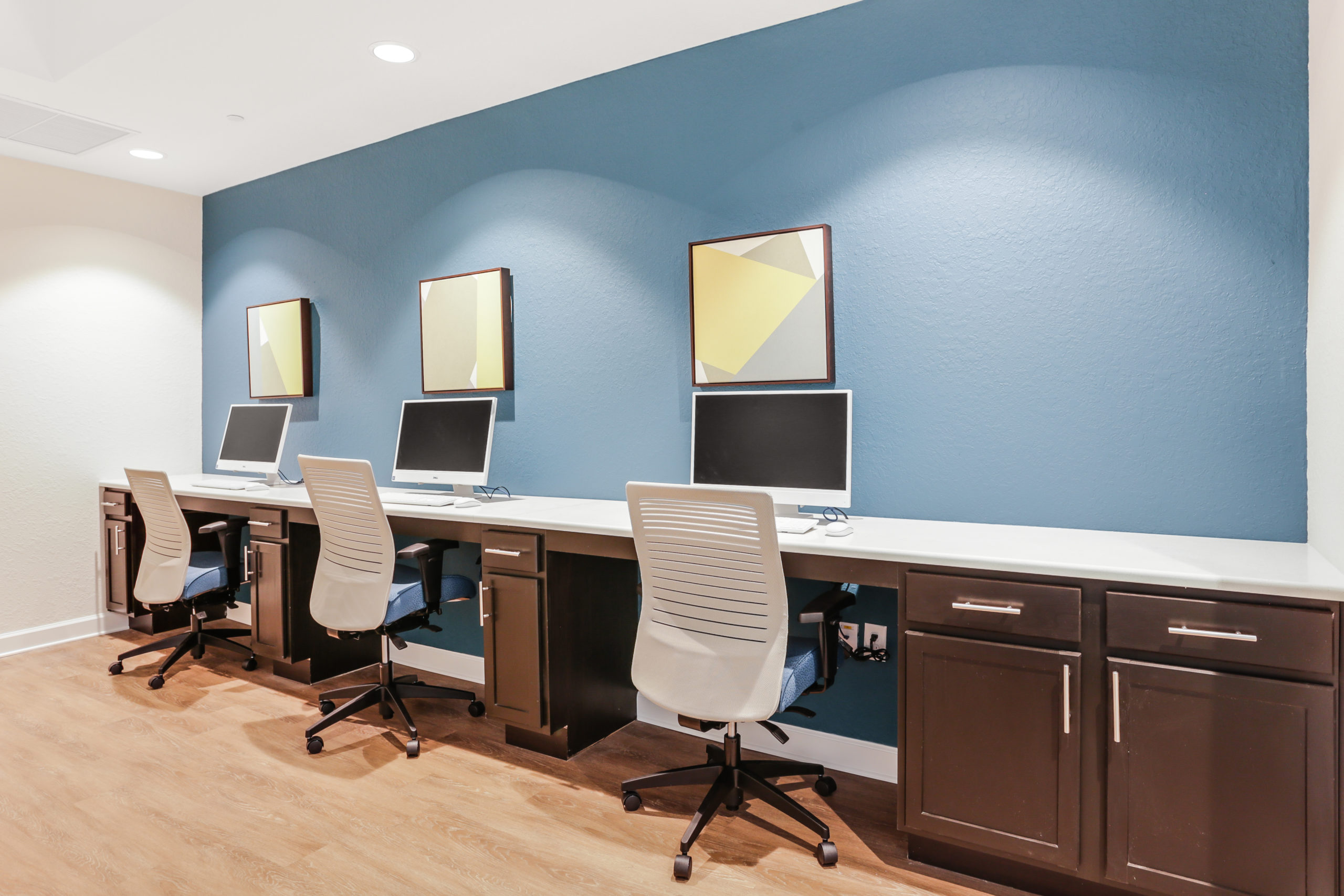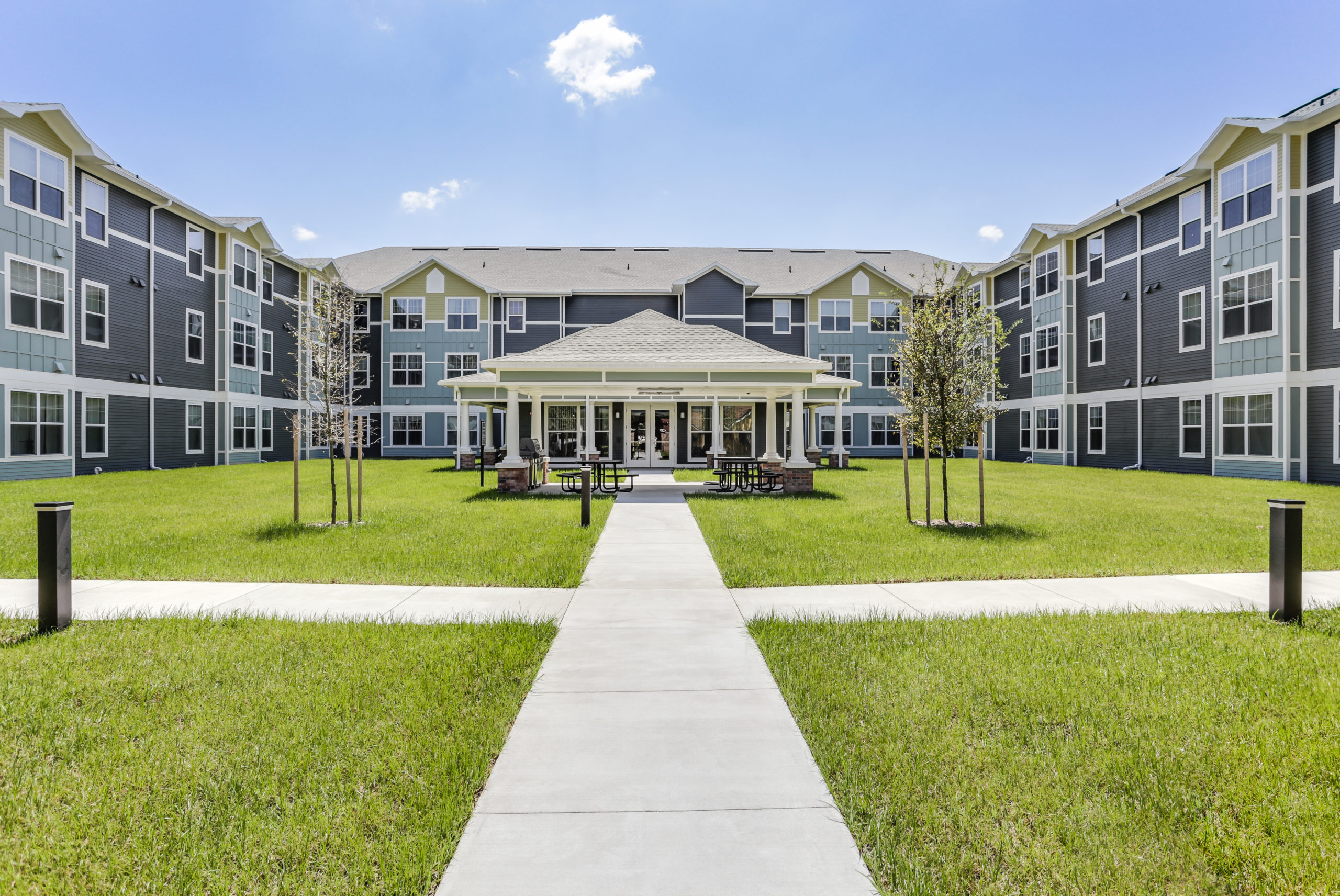 With limited affordable housing in Polk County that caters to low-income seniors, all 100-units filled within 31 days.  To qualify, household incomes must be 60 percent or less than the area median income.  Potential residents must apply through the LHA's subsidized housing assistance program.  Eligibility and selection are based on points (awarded based on veteran status, disability and absence of crimes/misdemeanors), occupancy and income limits.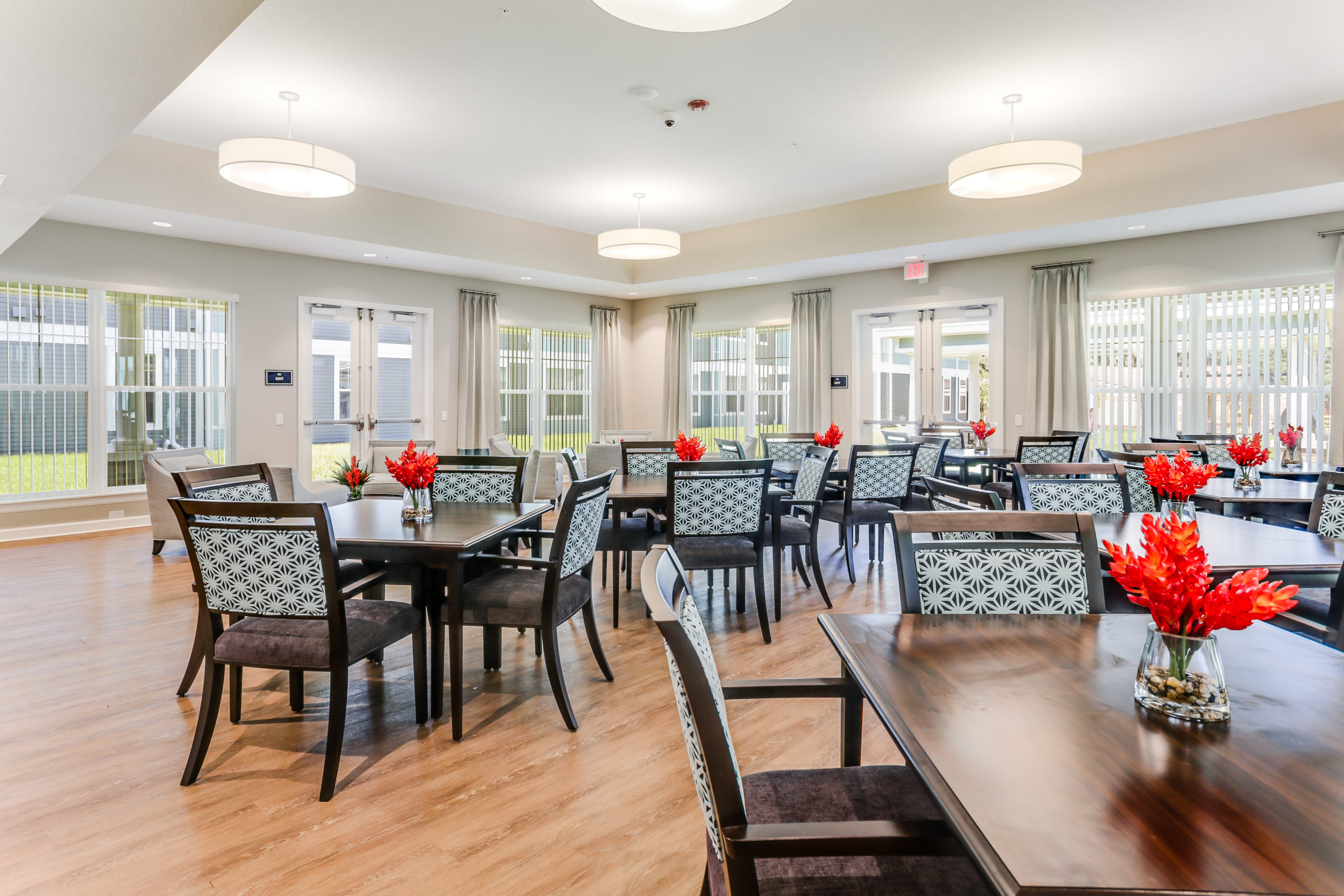 When construction of Phase I wrapped up in June of 2019, The Lunz Group and contractor Rodda Construction focused their efforts on Phase II.  Phase II broke ground in December of 2019 and will bring eight, three-story apartment buildings to the property along with a 3,500 SF clubhouse. The apartment buildings will include one, two and three bedroom units for low-income families and individuals.  The centralized clubhouse will provide amenities including offices, a classroom/training room, community laundry, and a great room with TV's, a pool table and lounge area. Outdoor amenities include additional picnic pavilions and a playground.
Prior to the Twin Lakes Estates redevelopment, West Lake Village only housed 120 families.  Once Phase II is complete, 232 families will have access to housing with rent ranging from $491-$786 per month.  With construction underway for Phase II, the LHA is hoping to open applications for housing mid-summer with construction completion slated for December of 2020.