LHA Williamstown Micro Cottages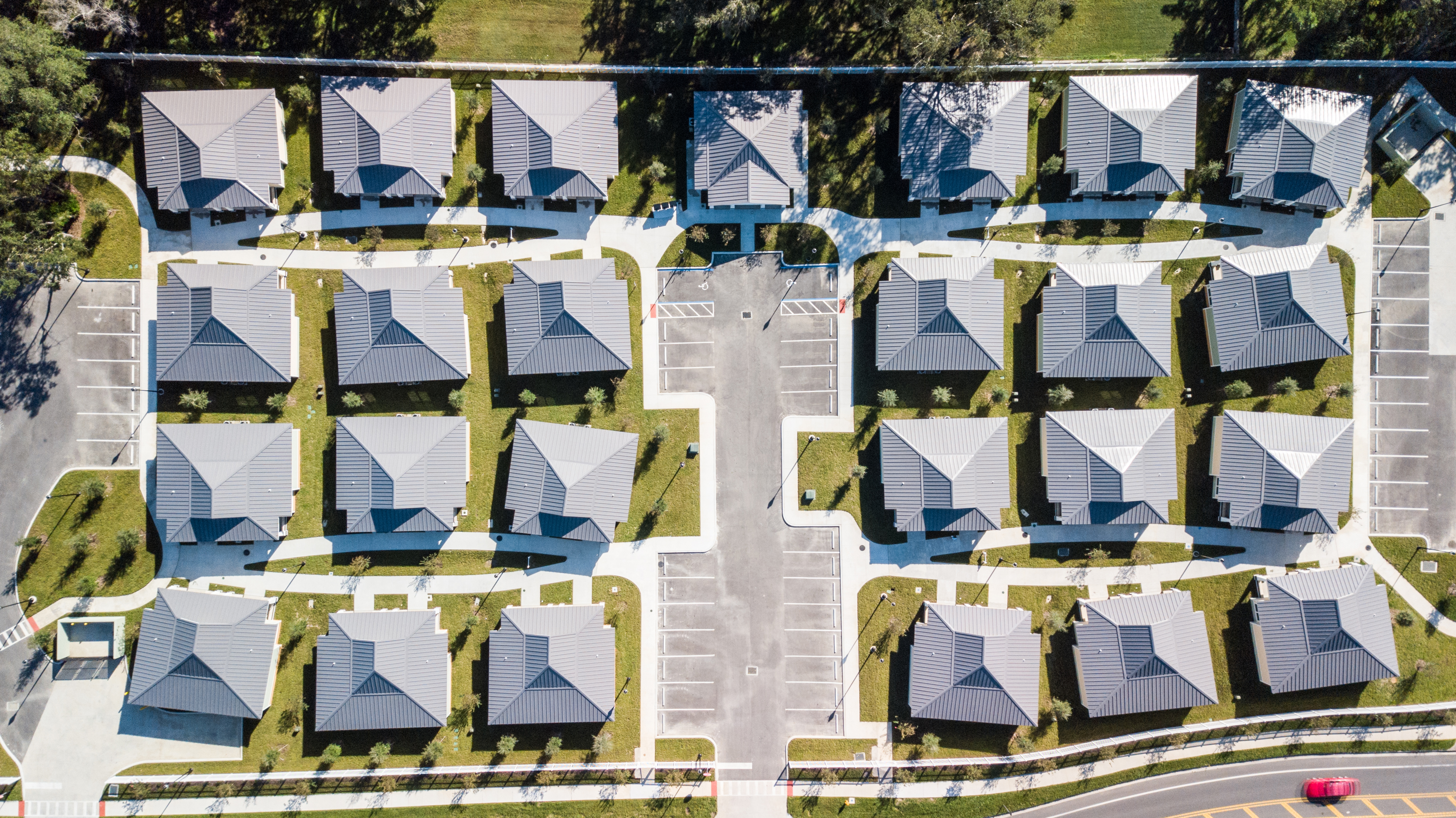 Many Americans are ditching traditional-sized houses and opting for smaller, simpler living conditions. The tiny house movement has quickly gained momentum and it's not hard to see why: tremendous financial benefits, easy upkeep, and an austere "less is more" ethos make these tiny living spaces highly appealing, especially for cost-conscious seniors looking to comfortably downsize. Williamstown represents the LHA's first foray into affordable housing development  in nearly 10 years, bringing their adaptation of the "Tiny House" movement to the city in the form of a 48-unit bungalow community geared towards veterans and seniors aged 62 and older.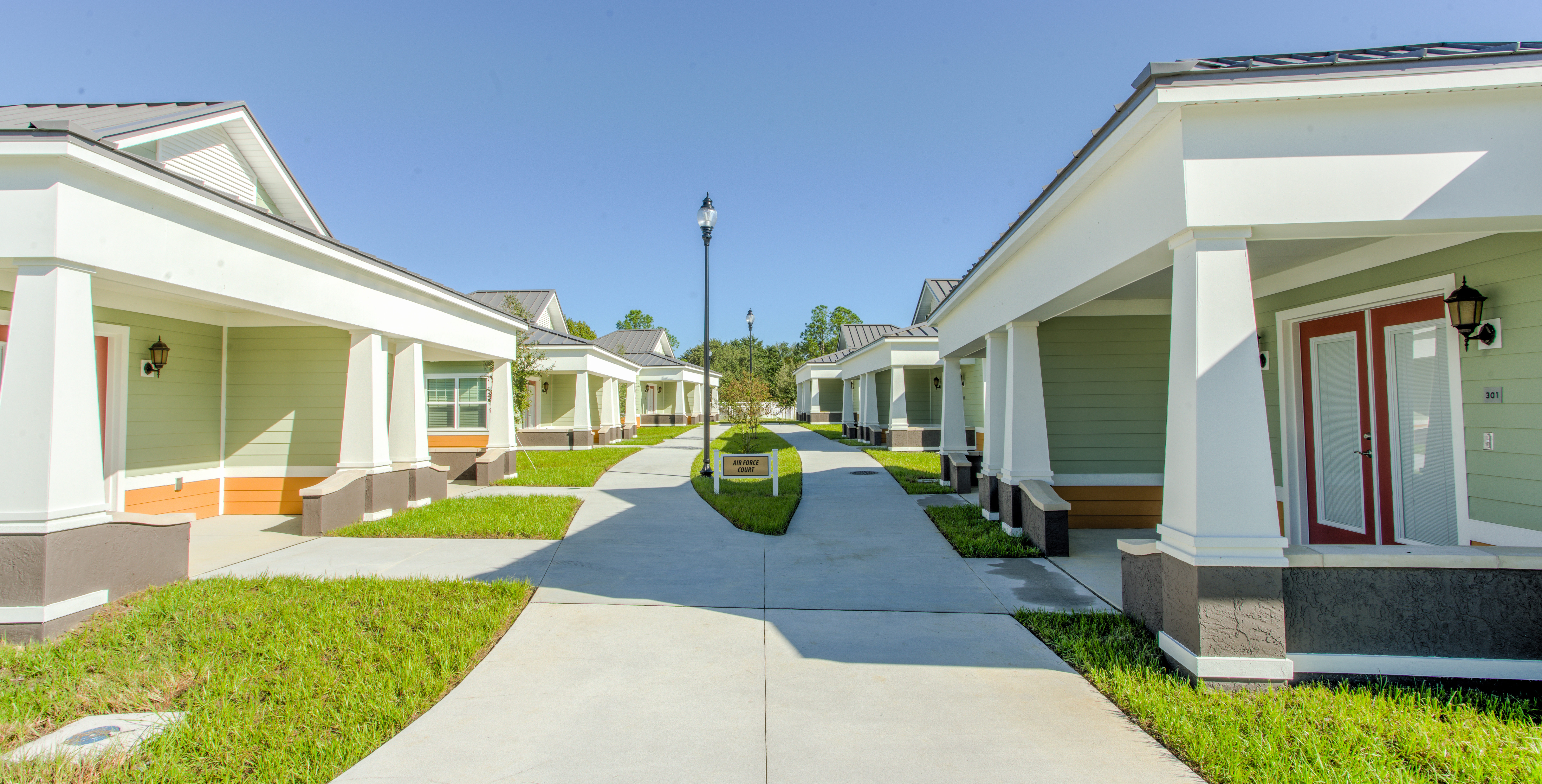 This micro cottage community provides Lakeland's seniors with a simple, affordable alternative to nursing homes. It combines the privacy and open space of suburban neighborhoods with the easy upkeep and amenities of multifamily housing.  Using hushed earth tones, tapered square columns, and Hardie Panels, the "Old Florida" cottages are surprisingly spacious, smartly utilizing 550 S.F. of open floor plan to integrate ADA-Standard appliances into a multi-faceted, customizable living space.
Surrounding a centralized clubhouse and connected by tree-lined paths, the Craftsman-style micro cottages are arranged into four courts: Army, Navy, Marine, and Air Force Corps.  The centralized clubhouse offers community amenities such as bus shuttles, ADA laundry facilities, as well as various food and health programs offered to residents, making Williamstown Lakeland's first comprehensive adult life care facility.  Individual driveways were omitted in lieu of centralized parking, allowing for safer walkways, easy access to public transportation, and a more engaging social environment to build a neighborhood culture. These tree-lined walkways, when combined with a charming front porch on each unit, cultivate a healthy and vibrant community.