Massachusetts Avenue Catalyst Sites Study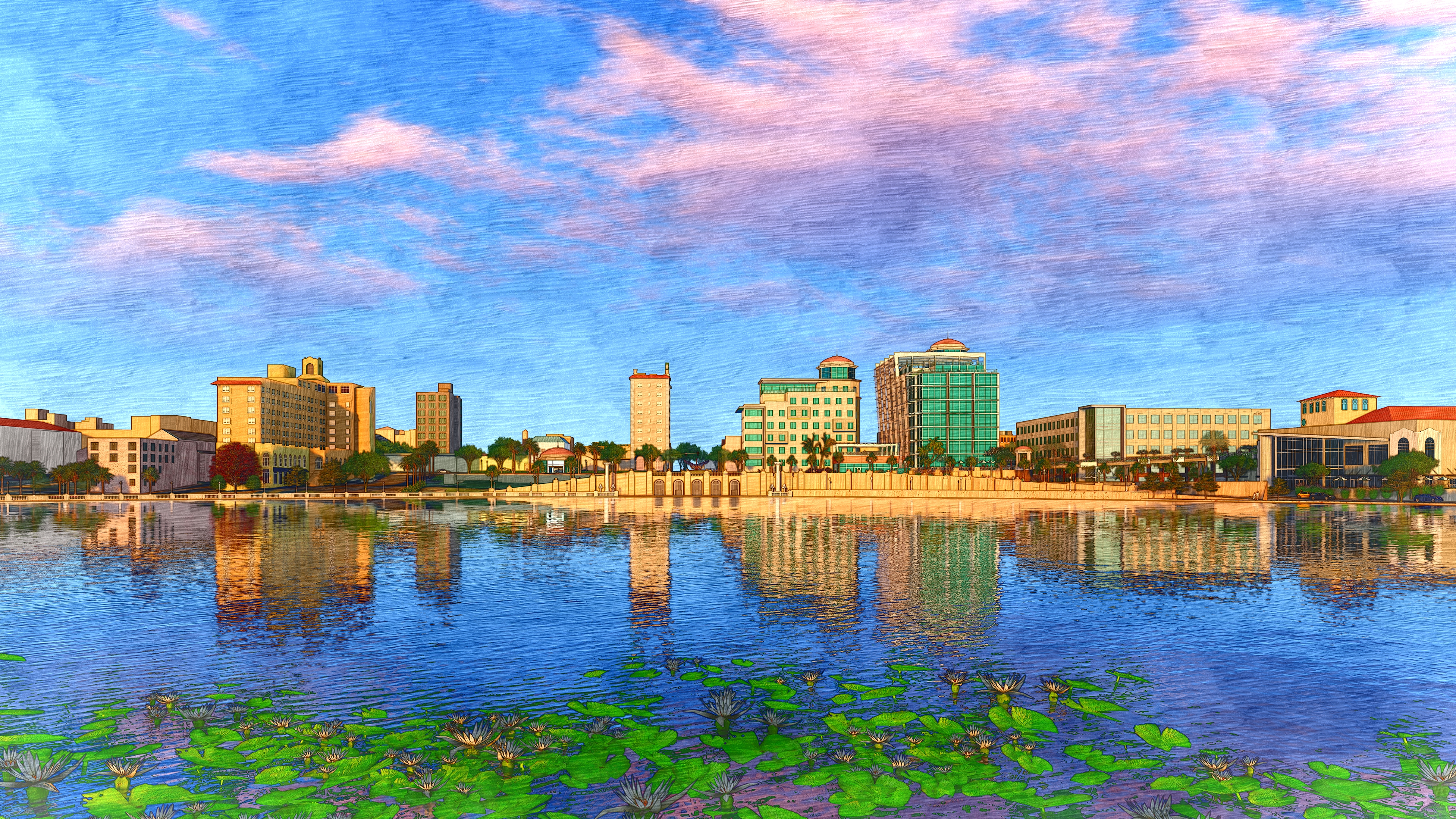 City of Lakeland, City of Lakeland Community & Economic Development
 Varies
 Downtown Lakeland, FL
2018
The City of Lakeland Community and Economic Development team is committed to providing infrastructure and connectivity improvements between all areas of our central city. In an effort to start to encourage private investment in the downtown area, several local developers were commissioned to provide architectural slides demonstrating what downtown could be, and where it could grow, through both public and private investment. The Lunz Group developed the following renderings through a joint interest in bettering the communities we serve.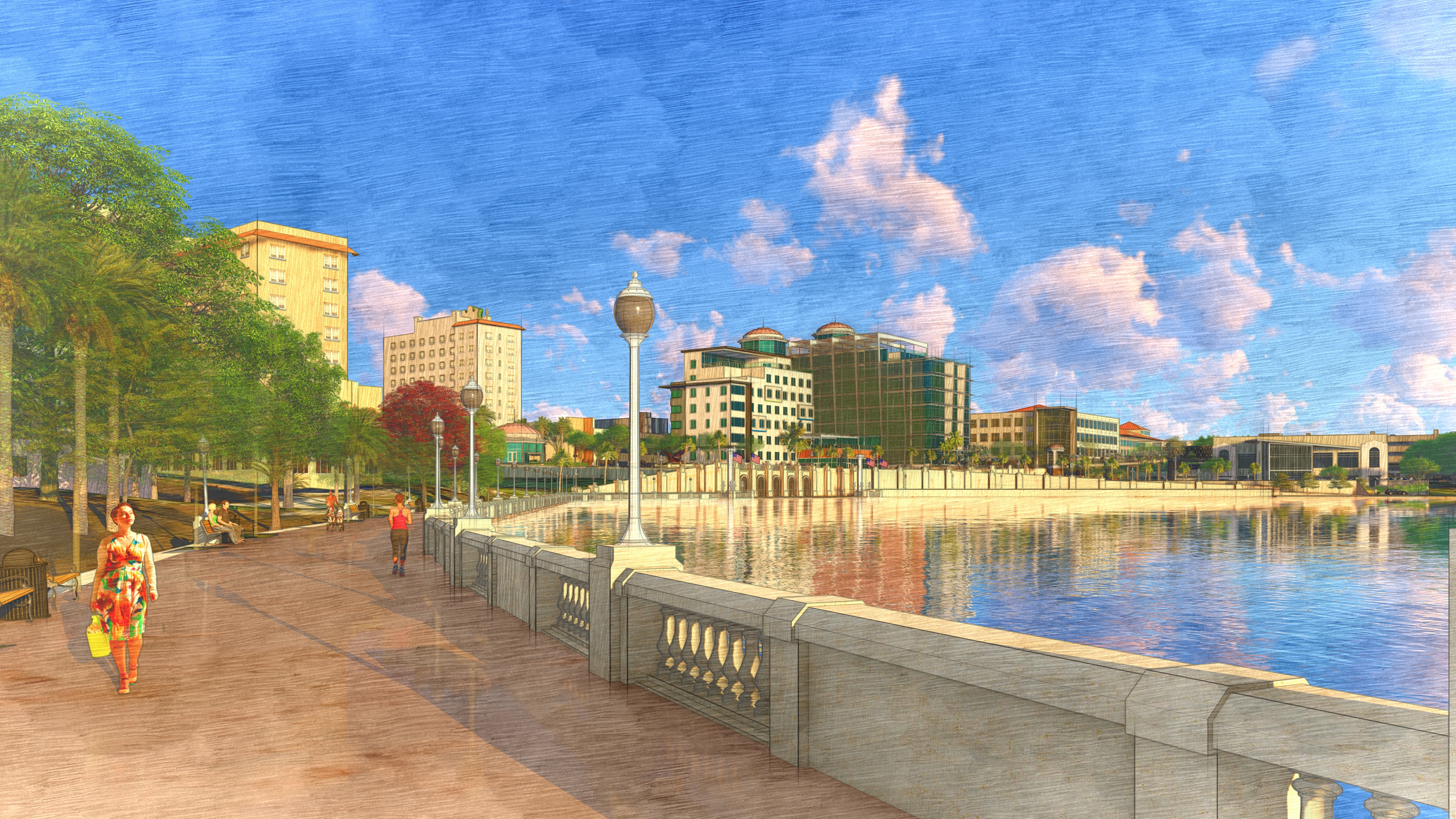 The study looked at several phases and opportunities throughout downtown, connecting the downtown area to the sports and entertainment district surrounding the RP Funding Center. The promenade itself, which experienced a huge revitalization years ago (but since has experienced little development investment), is surrounded by potential to not only drive visitors, but also attract residents to a variety of amenities – if the right infrastructure is in place. 
Expanding on the theme of connectivity, Lakeland Community and Economic Development (LCED) identified five opportunity sites that could thrive as the timing is ripe for public investment. Through the visionary talents of The Lunz Group team, these ideas became generated concepts of what could be.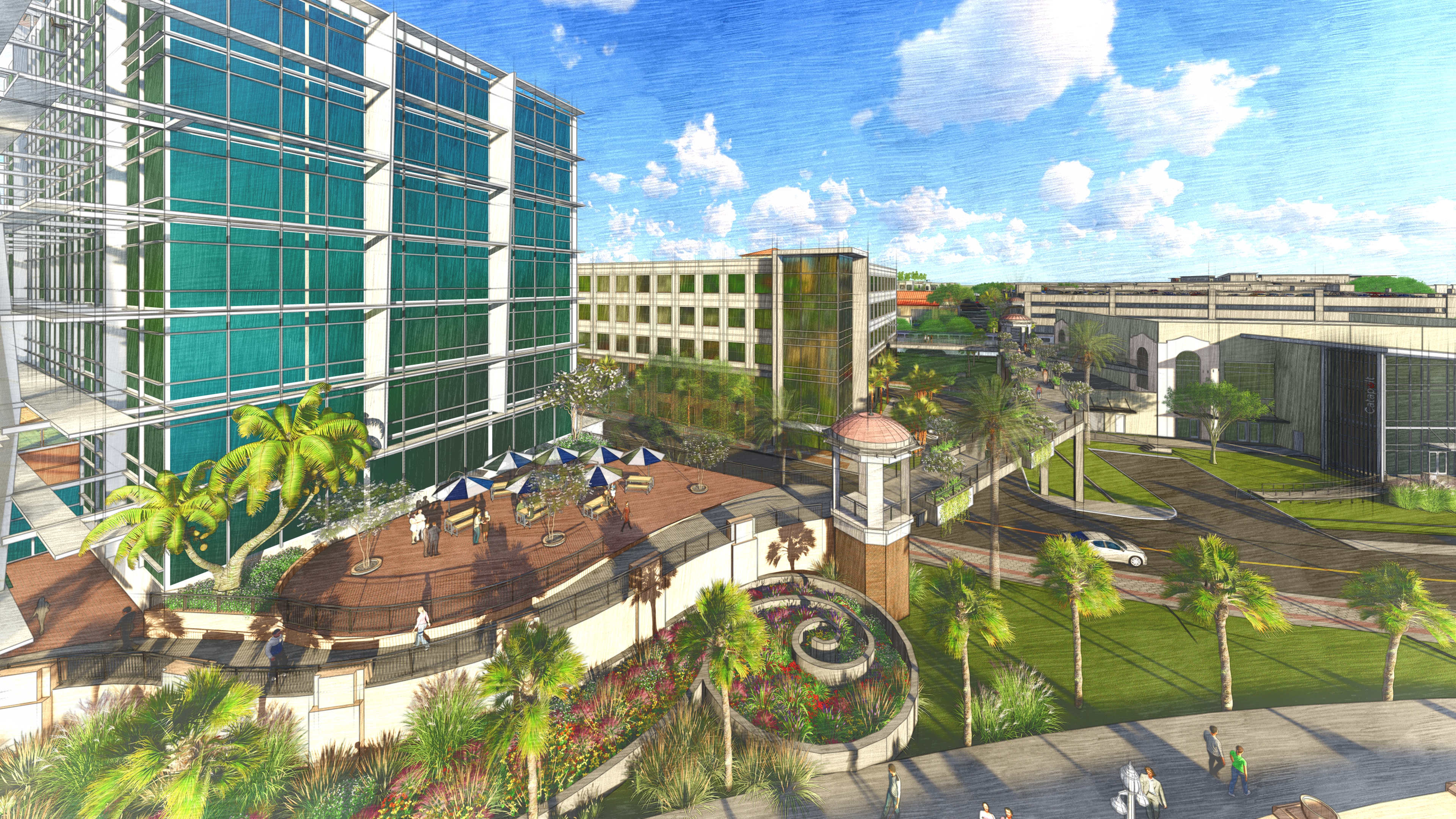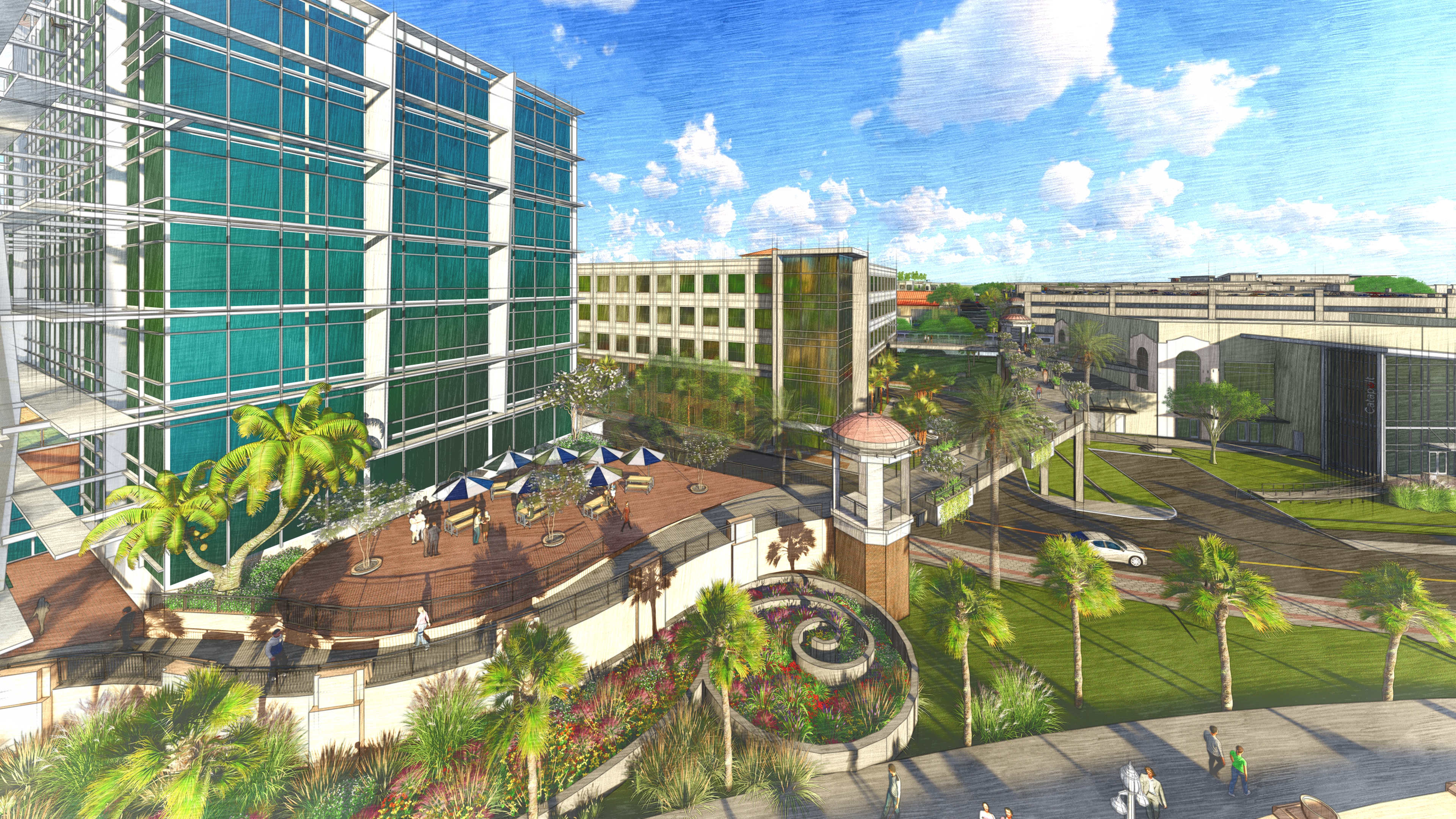 Massachusetts Avenue Corridor 
Parking
The addition of a parking garage was proposed to permit development without having to focus on including parking within the proposed developments
Off-site parking would support multiple uses, both public and private, and make City owned property more marketable as well as create a revenue-generator for the City
Adding a pedestrian crossing to the garage on the Lakeland Police Department site allows for connecting the north portion of downtown to Munn Park. The crossing would be a gradual enough degradation that stairs could be virtually eliminated and no railing would be required.
Additional parking alleviates the congestion of Main Street garage
Location would also be ideal for integration of an inter-modal facility
Public Plaza & Walkway
Creates a unique experience and multiple layers of public space for pedestrians engagement.
Features a Storm Water Educational Park.
Meets a need while positioning the north portion of downtown as transit oriented development.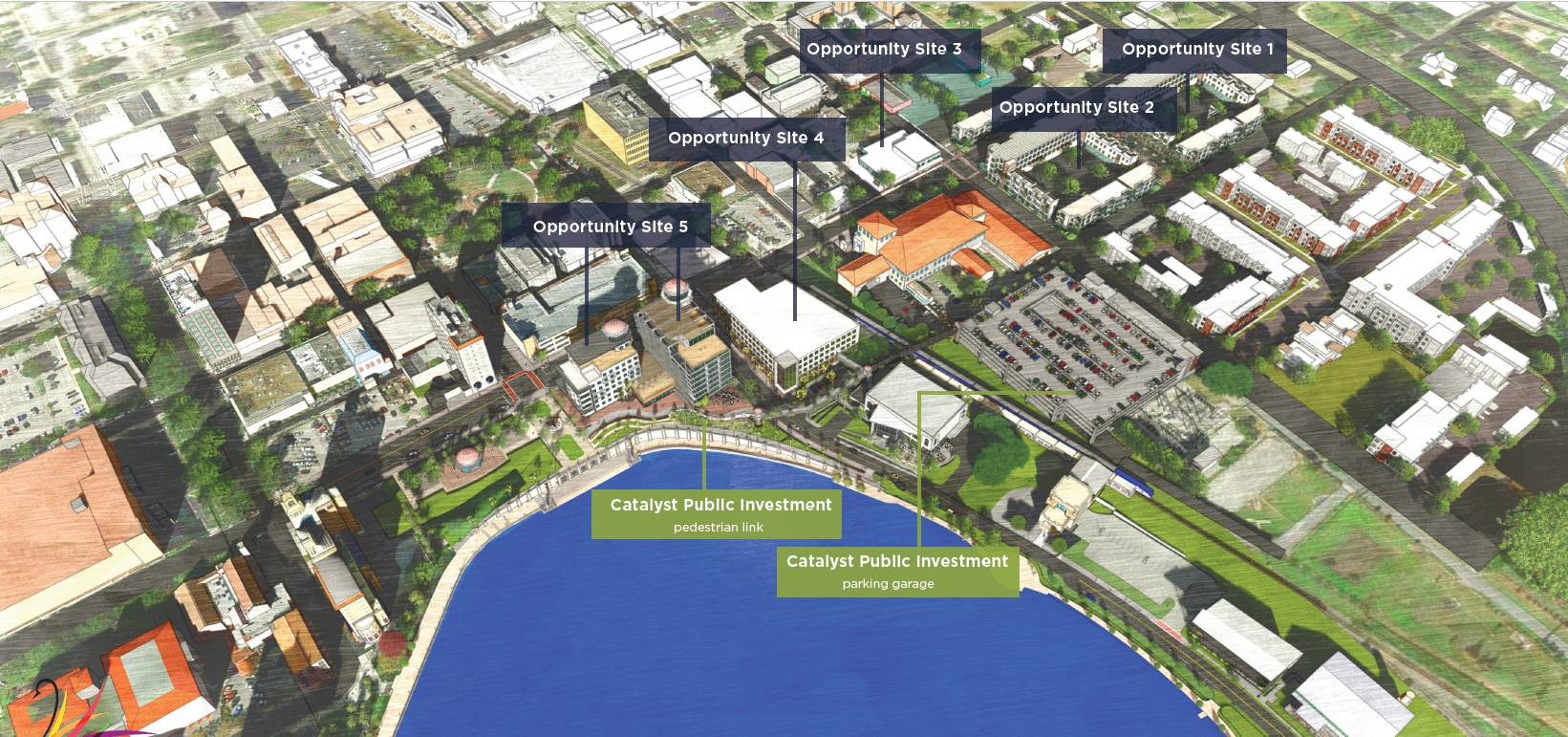 Opportunity Sites
Site 5 – Corner of Cedar Street
Intended for mixed use development, the vision of the area is to build resources that give the City options, either attract a hotel or residential building. The view of Lake Mirror and surrounding area are an attractive perk. 
62,000 SF designated mixed use with portico at street level allowing for valet parking and community interaction
6,000 SF meeting space
6,000 SF second floor deck
95,000 SF office available for prospective businesses
Site 4 – At the Railroad Crossing
Investing in the development of this opportunity site positions the City as an attractive suitor for high skill/high wage employers and businesses.
135,000 SF office/mixed use space
475 employees 
Site 3 – Bay Street & Massachusetts Avenue 
Through the addition of the parking garage as a revenue driver, funds could be allocated to redevelop the Gore Building – which currently sits on this opportunity site. The vision would be to renovate into a fully lease-able commercial/retail space and potentially additional residential units. Combined with Mirrorton, these projects set the stage for connecting Lake Mirror to Lake Wire along Bay Street. 
16,000 SF commercial/retail space
44 residential units 
East/west connectivity along corridor 
Site 2 & 1 – Corner of E. Oak and E. Peachtree
A combination of opportunity sites one and two, this introduces two mixed-use four-story buildings to downtown, bringing more residential, office and workspace. The vision includes extended patios, cafes and streetscapes that are safe and inviting for pedestrians, as well as additional street and surface parking. This investment becomes a sort of "gateway" into the downtown core. 
30,000 SF retail
60,000 SF office
30,000 SF flex lots
88 residential units