Winter Haven Fire Station #3
The Lunz Group worked with the City of Winter Haven and Whitehead Construction to design a new fire station for the City of Winter Haven to expand services to the community while creating a "home away from home" for emergency personnel.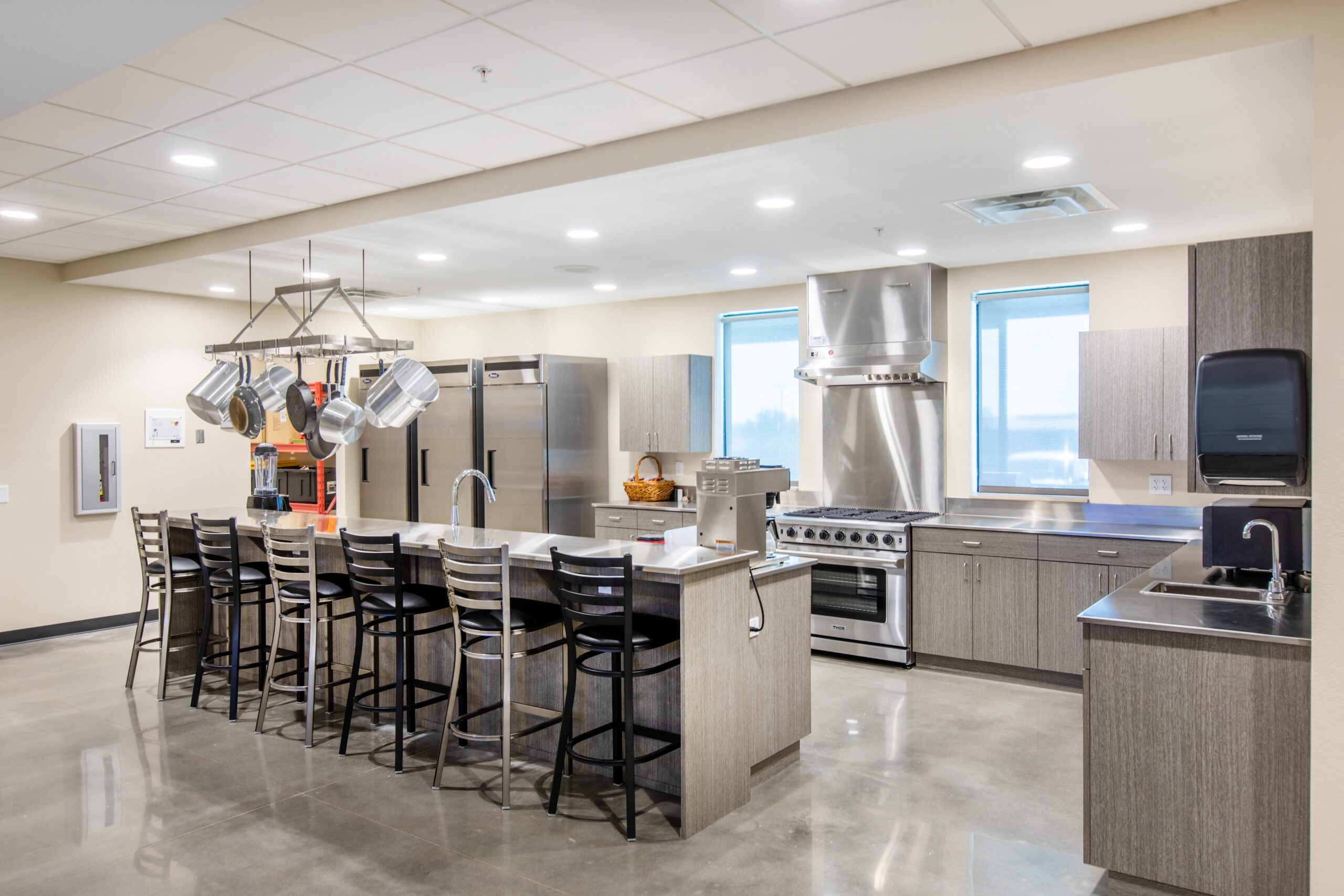 For 18 years, Winter Haven Fire Department Company 531 had been housed in temporary space. To embody the emerging and important trends and necessities of firefighter health and safety while increasing community engagement, the existing temporary facility needed to be phased out.
The City of Winter Haven partnered with Whitehead Construction and The Lunz Group to develop the new facility for Fire Station No. 3. The station needed to accommodate extremely diverse functions, including housing, administration and training along with storage and maintenance for vehicles and equipment. Additionally, the new facility would need to accommodate the general public for community education and outreach programs, while giving specific attention to firefighter quality of living in consideration to the workspace environment.
With the firefighters being on call for up to 48 hours at a time, the Winter Haven Fire Department envisioned a definitive separation point between living and working areas, all without disrupting or slowing down the critical emergency response needs of the community.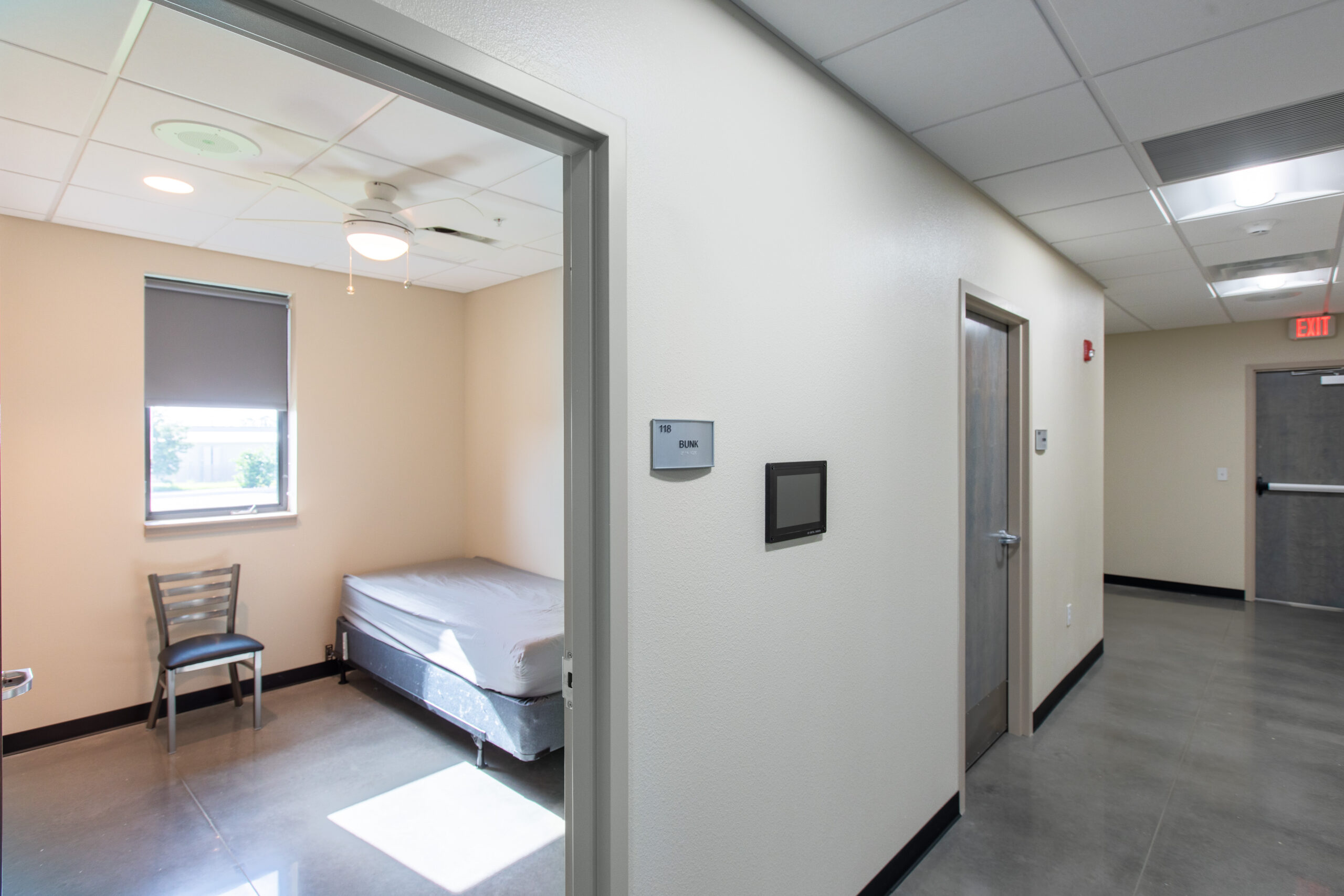 A large gathering room emerged as a central feature where off-duty team members could recreate and relax. A gym / workout facility added a physical component that contributed to health and fitness standards. The connection between these residential touches and the office area / apparatus bays ensured a work/life balance while maintaining the highest standards of emergency services.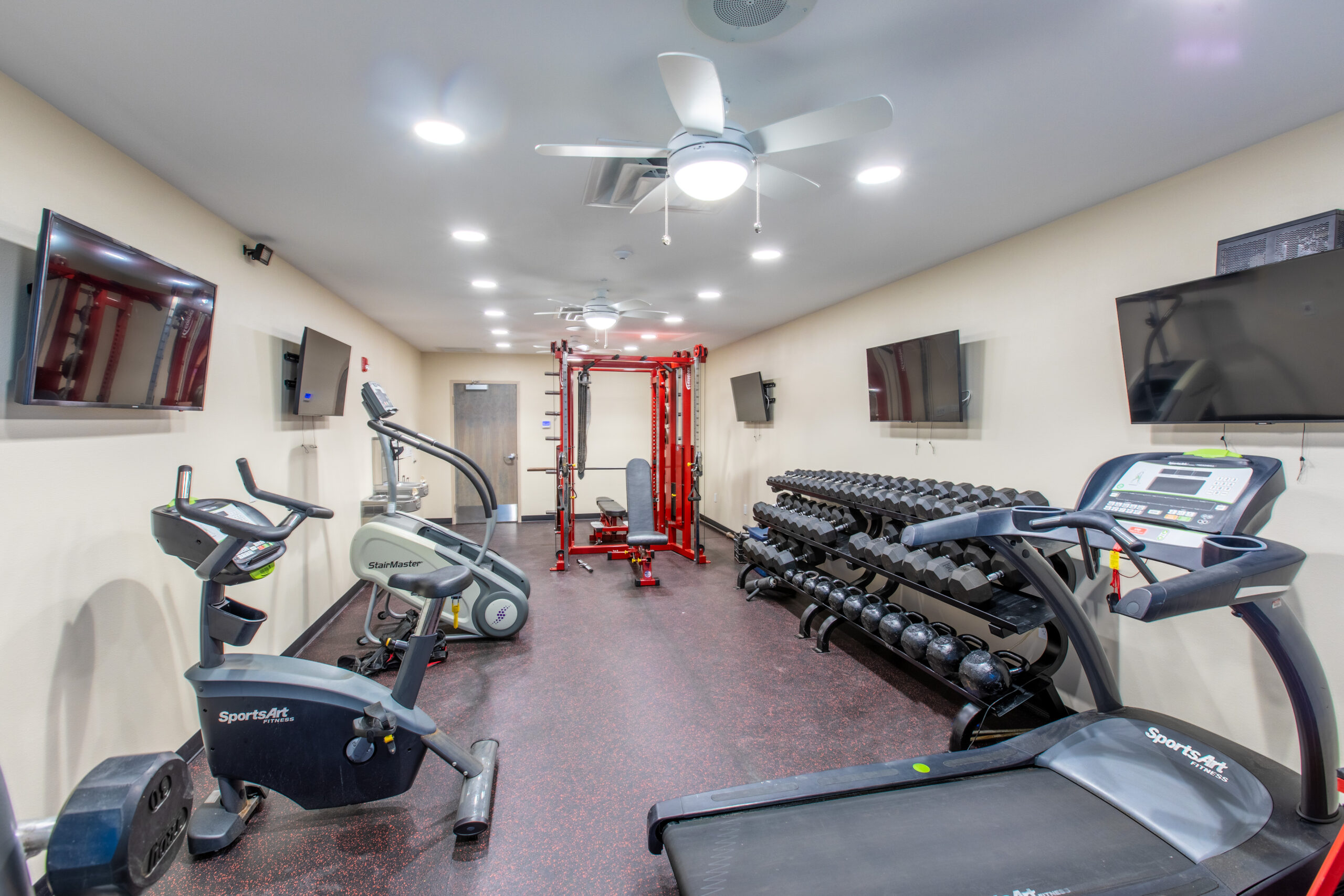 After beginning the design work for the new Fire Station in the summer of 2019, The City of Winter Haven Fire Department approved the designs in the summer of 2020 and construction was completed in the summer of 2021. 
The Lunz team worked closely throughout the design process with consultants including OCI Consulting Engineers (MEP/FP Engineering), Fullone Structural Group (Structural Engineering), Pennoni (Civil Engineering) and Dirt (Landscape Architecture). Our team also worked closely with the contractor, Whitehead Construction, to stay within a tight budget and find solutions to meet the needs of the City of Winter Haven.
Fire Station 3's new location and enhanced technology further demonstrates the value our City has for the safety of our residents and their property. The new location of Fire Station 3 allows for improved response time and more efficient services to our citizens in their time of need. As our City continues to grow, the relocation of Fire Station 3 with its groundbreaking technology enhances the quality of life for our citizens and their safety.