Polk County Roads & Drainage Annex
Since opening our doors for business in Polk County more than 32 years ago, The Lunz Group has completed more than 100 projects for the County. In 2018, Polk County recognized the need for a new Roads & Drainage facility as they were running of out space for staffing requirements and their older building was in disrepair and slated for demolition. Our team was brought on-board to design the new Polk County Roads & Drainage Office Annex.
The County desired a flexible facility for its Roads & Drainage Project Engineering and Administrative staff. They sought a building capable of meeting current and future staffing requirements along with a space to hold assemblies for 100 occupants for training or other events. The building was also designed to allow for the addition of more private offices in the future, to provide limited covered parking, enhance security by providing separate public and employee entrances while meeting the County's $3.5 million budget.
​
Our team designed a new administration office building and parking lot, connecting to an existing office-warehouse building in a campus style juxtaposition. The bold, custom-colored metal panel exterior incorporates the County's colors and ties in an industrial look & feel. The interior features LVT flooring, clerestory skylights and includes a welcoming lobby, four manager's offices, 20 additional offices, two large conference rooms, smaller conference spaces, huddle rooms and a large training space.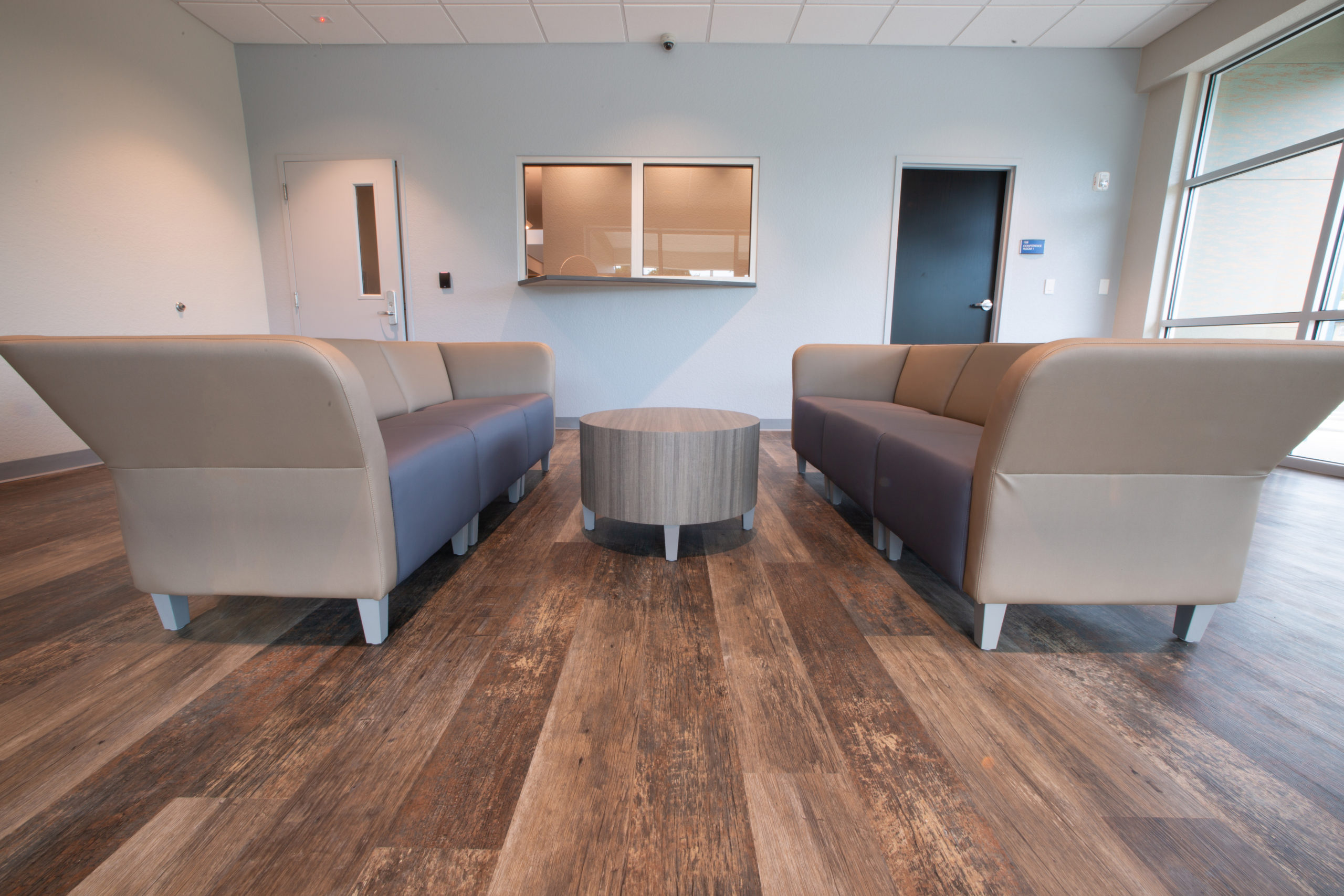 Exterior components include open parking, covered parking, landscaping, covered walkways between buildings and private manager entrances. Despite the COVID-19 outbreak during the construction phase, our team managed to complete the project on-schedule and on-budget. We were also required to provide a new wastewater life station, which was not included in the original budget. With value engineering and cooperation with the end-users, we were able to meet the County's budget.
​