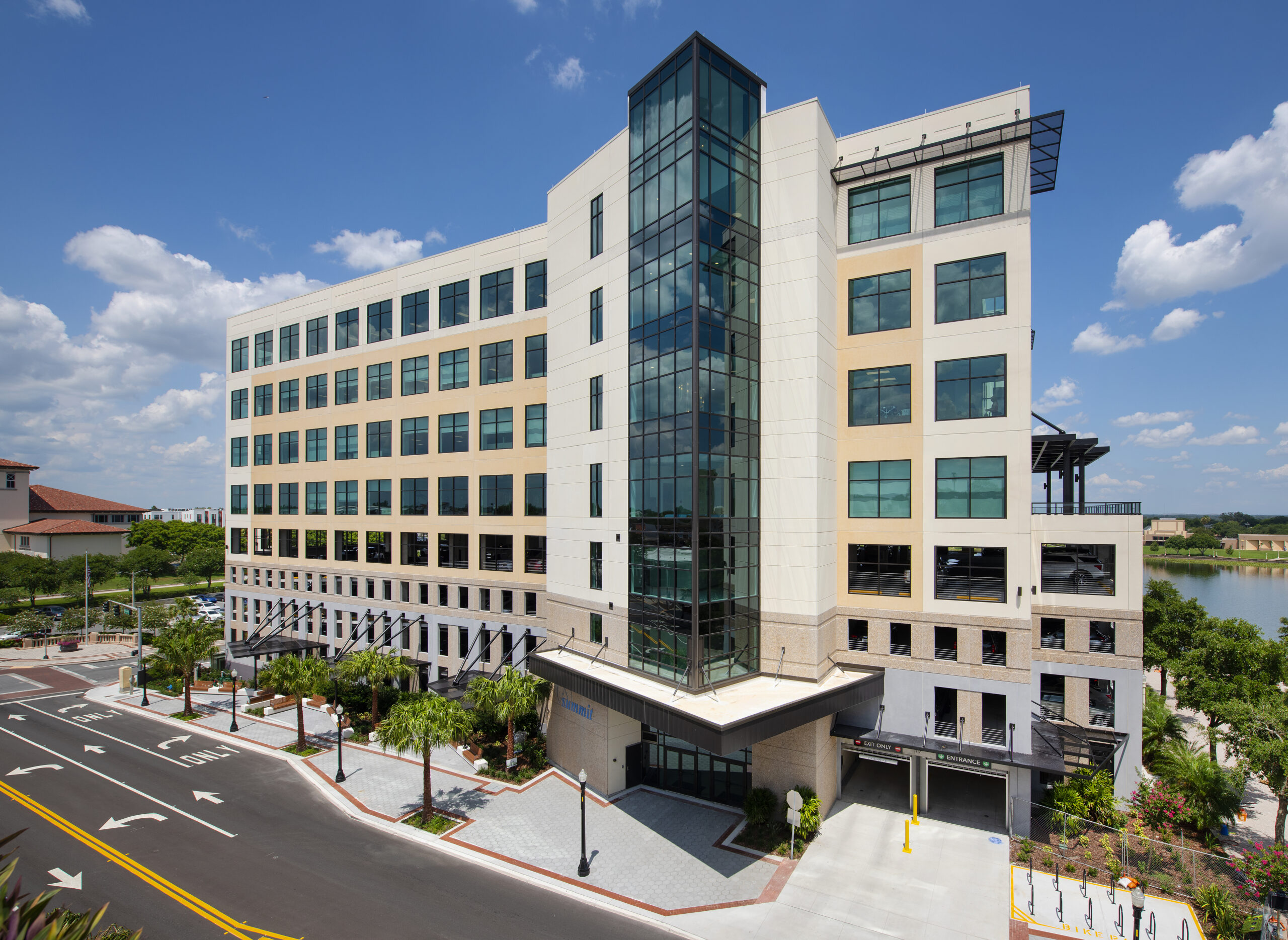 The Lunz Group worked with Daniel Corporation and Brasfield & Gorrie to design, develop and construct a Class A office building for Summit Consulting's new home in downtown Lakeland. The 134,000 SF office building is located along Lake Mirror in the core of downtown, complete with 4.5 levels of parking and four levels of office space. By adding more than 500 employees into the economic landscape of downtown, Summit has served as a catalyst that continues to spur additional urban development.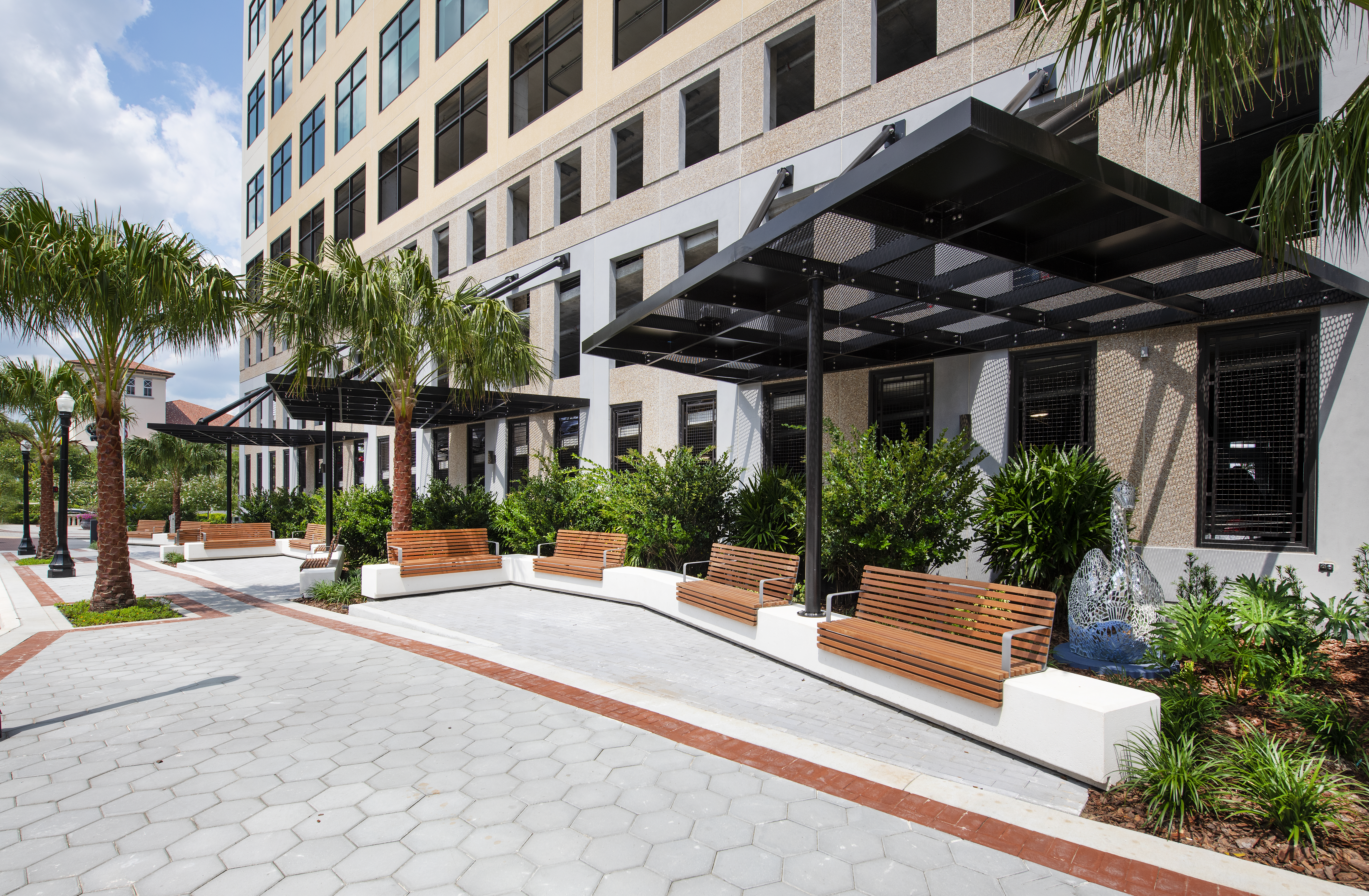 As a growing, local insurance company, Summit's goal was to relocate into one, consolidated home from their previous multi-building location in southeast Lakeland. With roots in Lakeland, Florida since the 1970s, Summit Consulting sought a new office location that would reflect their homegrown, authentic connections and core values. As the company continued to grow, they realized they needed a space to help facilitate their daily operations, while also encouraging employee interaction and collaboration. Originally located on a smaller campus composed of 13 separate buildings, this new building and parking garage provides ample space for a wide range of uses, from the everyday office workspace to hosting large company celebrations, with a beautiful vista of the lake. 
The design of the building preserves the integrity of Lake Mirror promenade's visual impact on downtown by incorporating carefully chosen materials and textures. The prominent and highly-recognizable river rock texture was achieved by utilizing a stone washing process, stripping away the top layer of concrete to expose the aggregate. The surface beneath reveals a rounded, varied stone texture of small pits and nuances of neutral colors.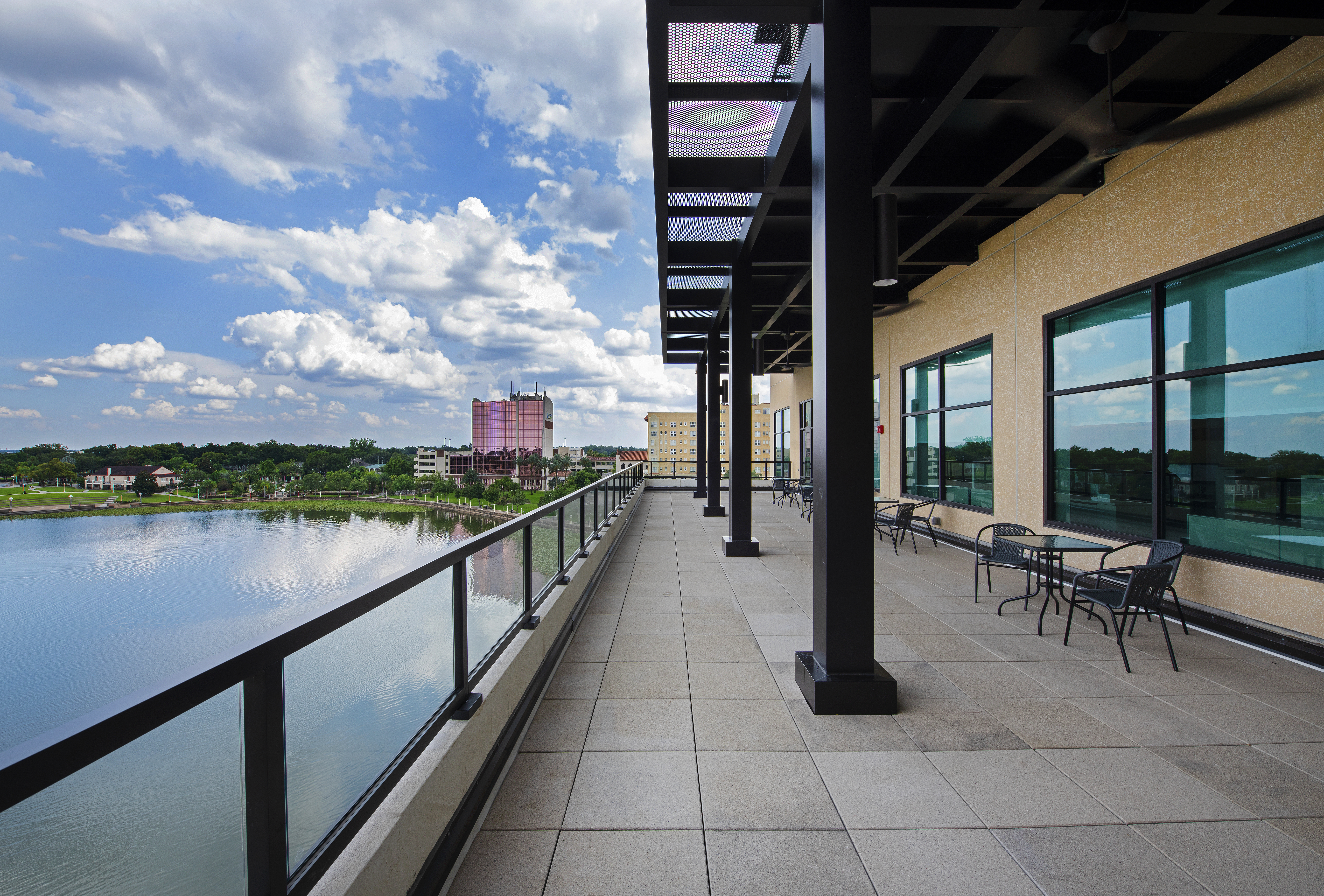 The building includes private offices, lobby spaces and an assembly room. With a recurring need to host large employee events, the assembly room provides the ability to host events in-house without needing to rent from an outside venue.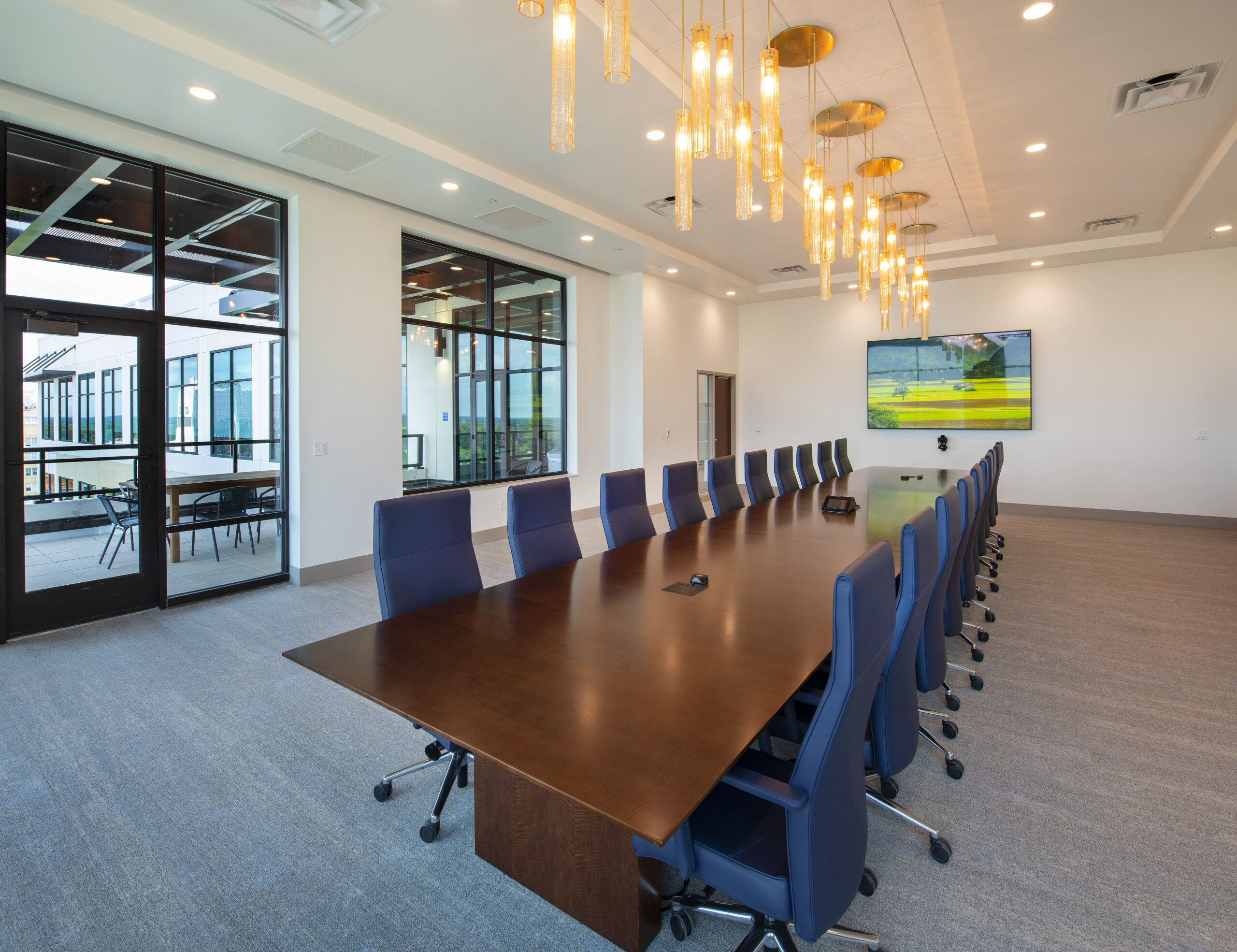 During the design process, it became apparent the weight of the building, and it's close proximity to the Loggia and Lake Mirror, was creating an issue of support. As a result of the heavy weight of the building, the decision was made to post-tension the concrete slab. This also allowed for wider column spacing for parking and larger, column-free areas within the office space above.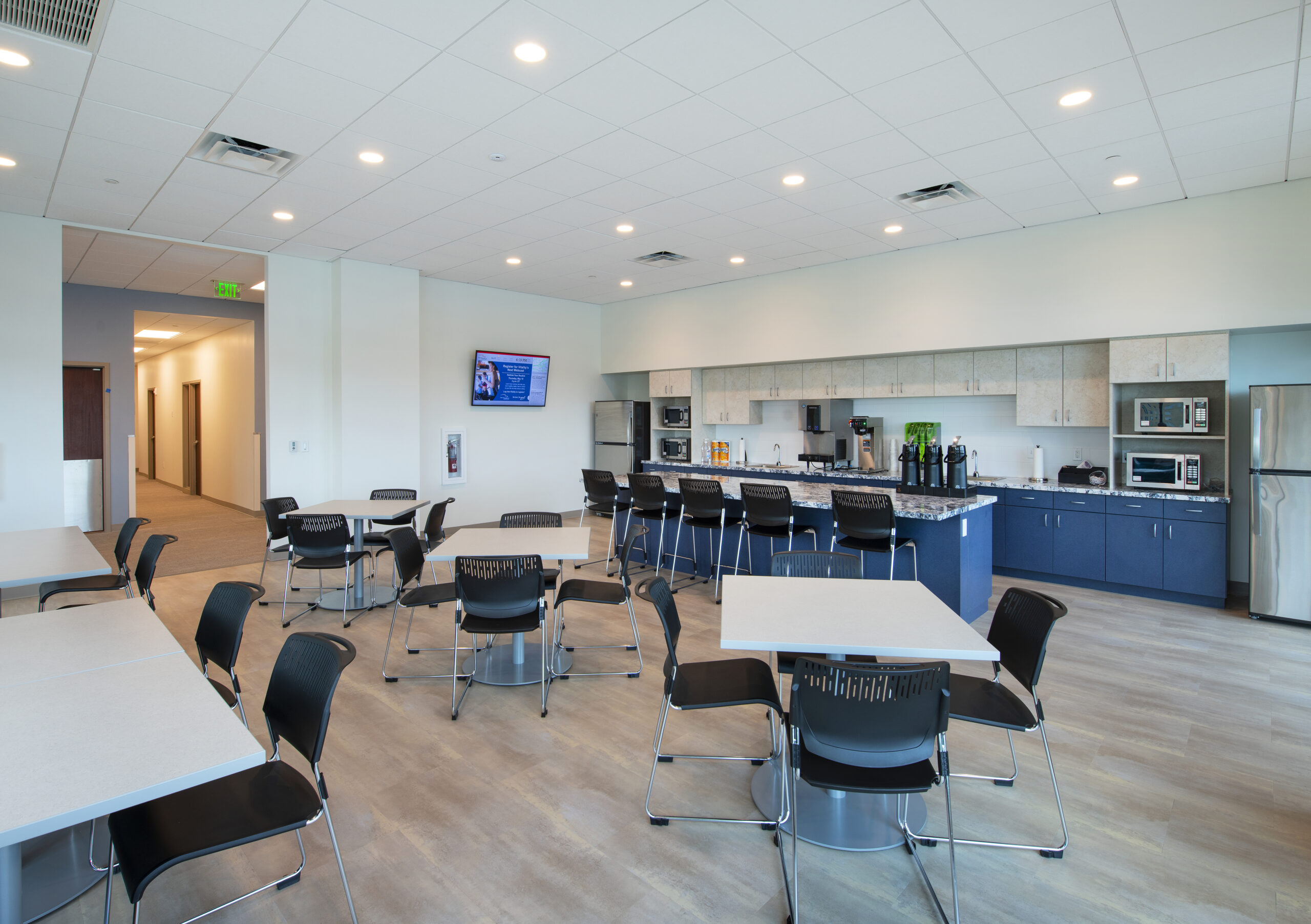 With a highly coveted location that sat as an underutilized gravel parking lot for years, Lakeland's City Commission moved to sell the site to Summit Consulting. This created an opportunity to develop the site to its highest and best use, while establishing a relationship with a long-standing local business. In negotiations with the City, lower level parking has been designated for public use after hours and on weekends. 
After beginning design work for the Summit building and parking garage in September of 2019, construction was completed in April of 2022.   
​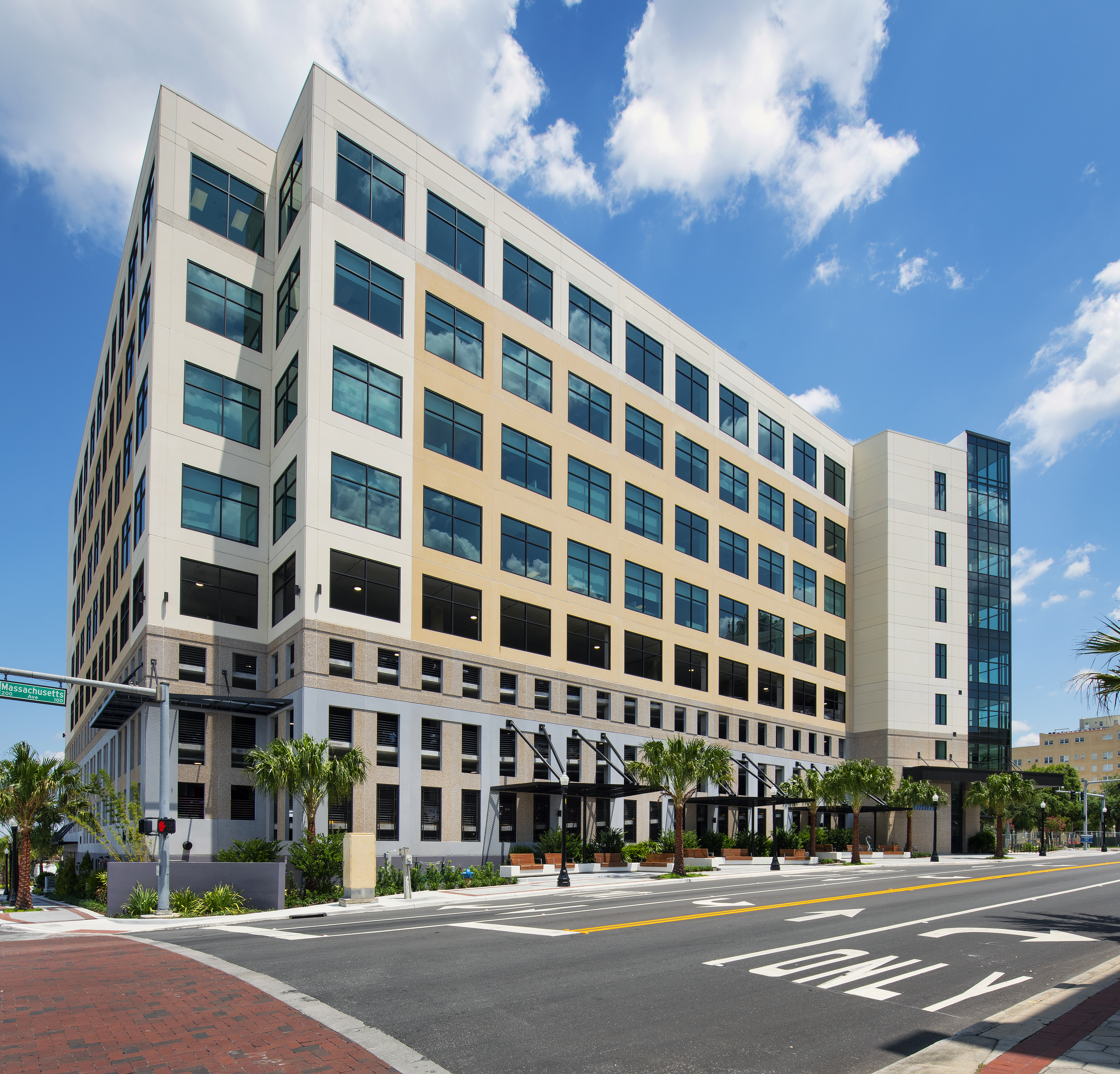 The Lunz team worked closely throughout the design process with consultants including OCI Consulting Engineers (MEP/FP Engineering), TRC (Structural Engineering), Chastain-Skillman (Civil Engineering), NOVA (Building Envelope), Integrated Insight (Elevator) and Dirt (Landscape Architecture). Our team also worked closely with the contractor, Brasfield & Gorrie, and the developer, Daniel Corporation, to stay on track and meet the needs of Summit.