In a recent article published by Florida Trend, Polk County was featured for its multifaceted economy and location. These strengths, alongside its connectedness, diversity, communication, innovation and location are why Polk is leading the state in several of Florida's vertical markets. Polk County's central location on I-4, along with its emphasis on innovation and revitalization, is pushing the County to the forefront as an ideal place to live, work and play. Our firm is proud to be a part of the growth in the community where we were founded more than 30 years ago.
Healthcare
Healthcare access across central Florida is on an upward trajectory, as Polk County's healthcare entities are all growing, expanding and innovating to maximize the care they offer. Leading health care providers in Polk County have continued to expand and invest across the County, most recently in Lakeland, Lake Wales and Davenport. One of these providers, Watson Clinic, has served the Lakeland area since 1941. They have worked to create a patient-centered healthcare experience and offer the area's largest team of experts across a diverse range of specialties. Our firm has worked with Watson Clinic on more than 25 medical projects, positively impacting our community and contributing the success of the county.
Recognizing a need in the South Lakeland community, the Watson Clinic Urgent Care South opened its doors in January of 2020 to serve walk-in patients.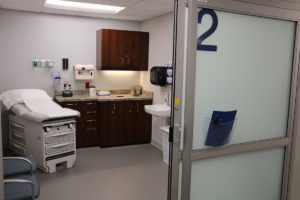 The urgent care facility strives to provide Polk County community members with a superior level of care, without the hassle of high emergency room fees. Patients will have access to many on-site capabilities and can also receive swift referrals to Watson Clinic's team of experts. With the addition of the new facility, quality patient care and flow will increase while wait times decrease, and patients will have the added convenience of after-hours availability.
Education
Educational institutions across central Florida continue to prepare students for growing fields. Polk County colleges and universities continue to see a rise in their enrollment to provide needed workforce skills that will lead to job placements and enrich the local economies. Polk State, with campuses in Lakeland and Winter Haven, has a total enrollment of around 16,000 students. More than 70 percent of graduates stay in Polk County and go on to work in manufacturing, aerospace, business, healthcare or education. Lakeland's Florida Southern College has earned its place as a top college for producing Fulbright U.S. students for a second consecutive year. FSC President Anne Kerr has significantly increased the number of majors offered, to ensure it is not only a resource for Polk County, but for students across the nation. Our firm is proud to have served Florida Southern College for more than 15 years by helping create spaces that promote the mission, vision and cornerstone of the college.
Florida Southern College's Carol Jenkins Barnett Center for Early Learning & Health was recently completed in February of 2020 and is leading the way for hands-on learning and bringing faculty and students of the highest caliber to the FSC campus. The facility will allow future teachers and nurses to study how a child's health affects his learning, and how learning affects a child's health. The growing demand for physical therapists in the area fueled FSC's decision to establish a new doctoral program for Physical Therapy.
In 2019, the Jean and Sal Campisi Sr. Academic Center for Physical Therapy opened its doors. The building features classrooms and a state-of-the-art lab that encourages engaged learning with innovative approaches to teaching in the classroom. Our team is also currently working on FSC's new facility for Robert's Academy, a learning environment that provides academic opportunities for students with dyslexia.
Click the link to view the article and read about more exciting projects across Polk County