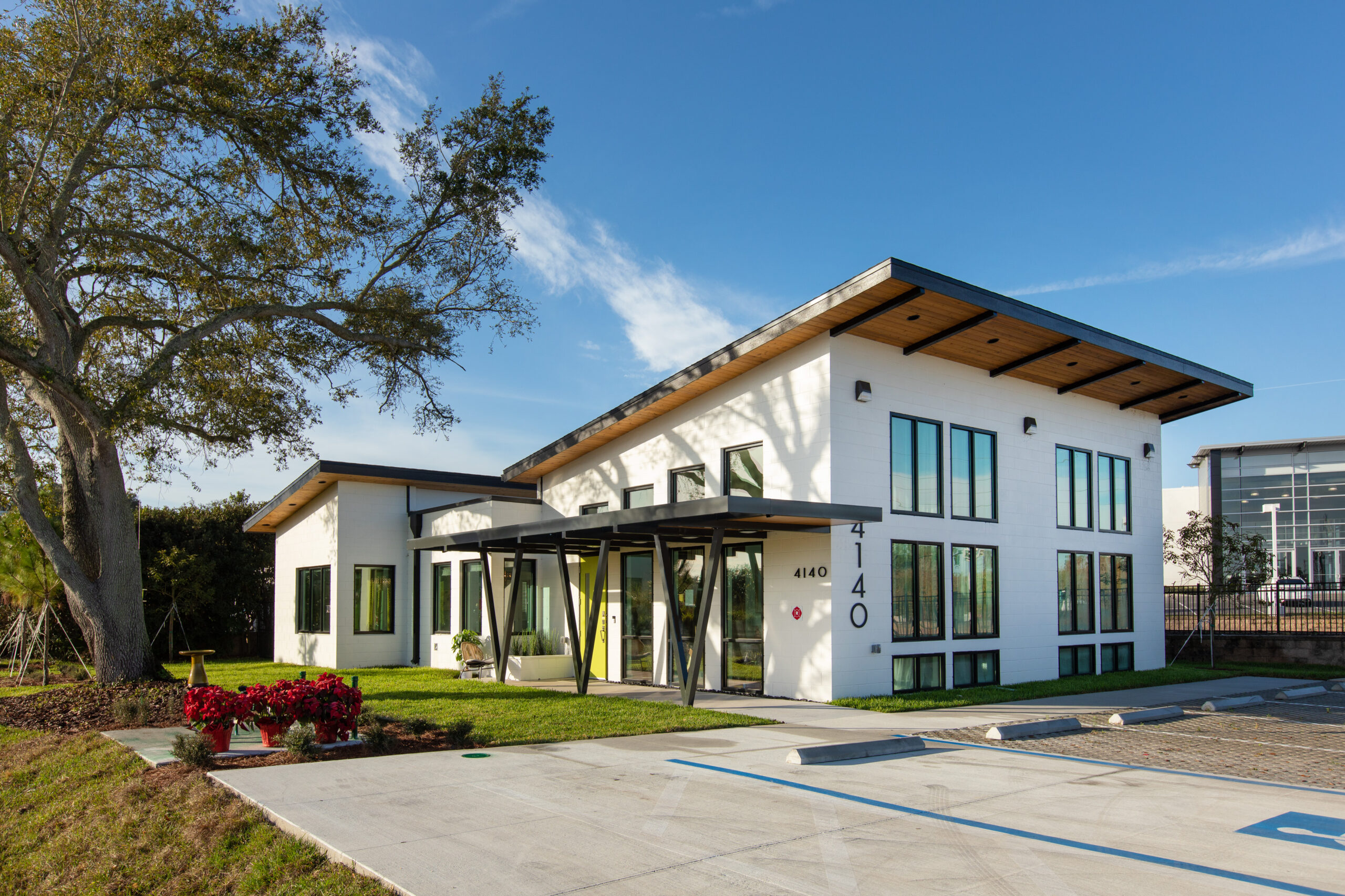 The Lunz Group worked with The Lashery Makeup Studio to design a new office / salon for their thriving business. This new location promised to wow clients with a spa-like atmosphere while strategically solving storage issues and creating space for employees to re-energize.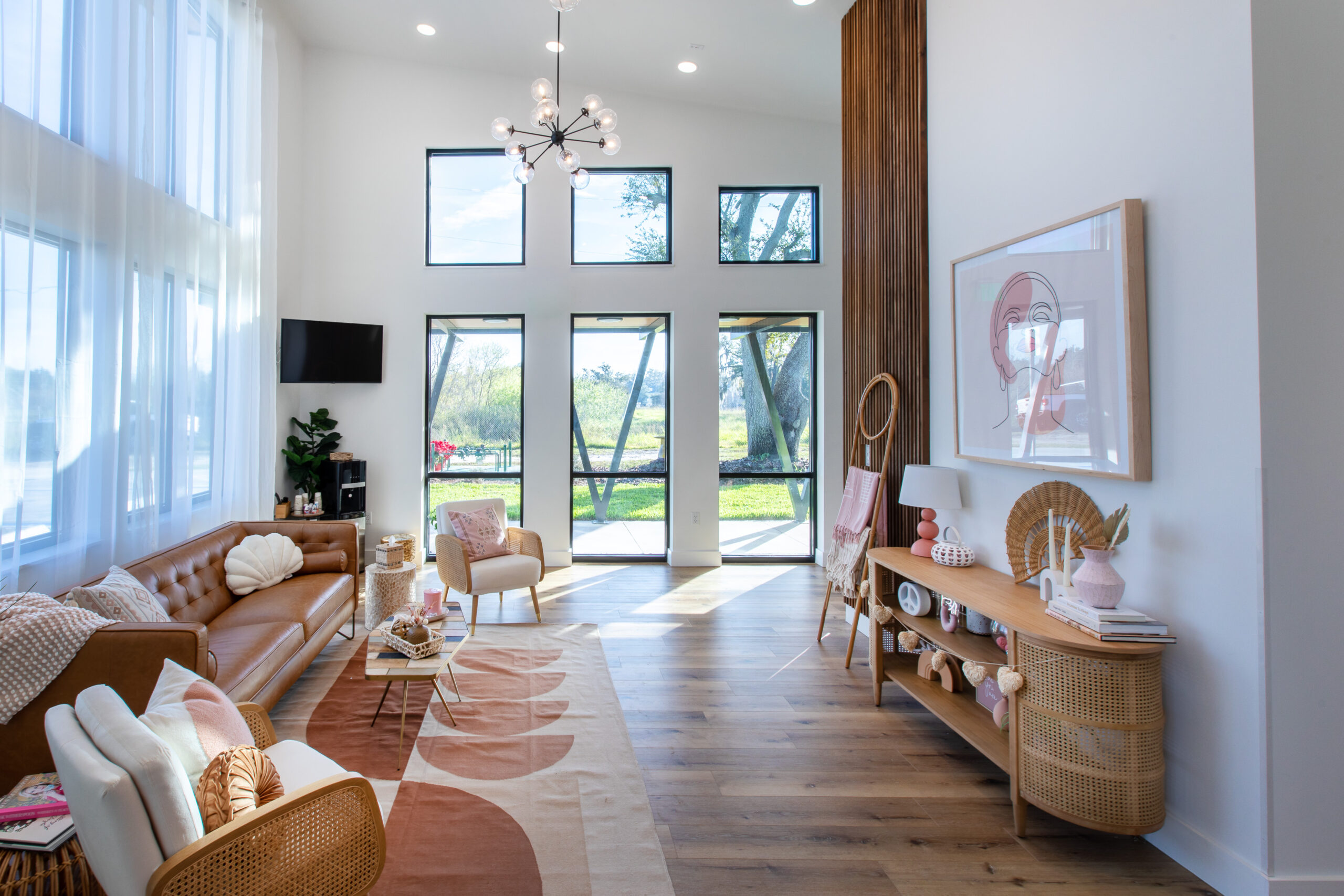 As an upscale eyelash salon, The Lashery found itself so successful that it had outgrown its current space. From a rented studio, they were able to purchase a property for an upgrade and expansion. They engaged the Lunz Group to design the experience they dreamed of for their clients.
After beginning design work for the new studio in the Fall of 2019, The Lashery approved the designs in the summer of 2020 and construction was completed in the Spring of 2022.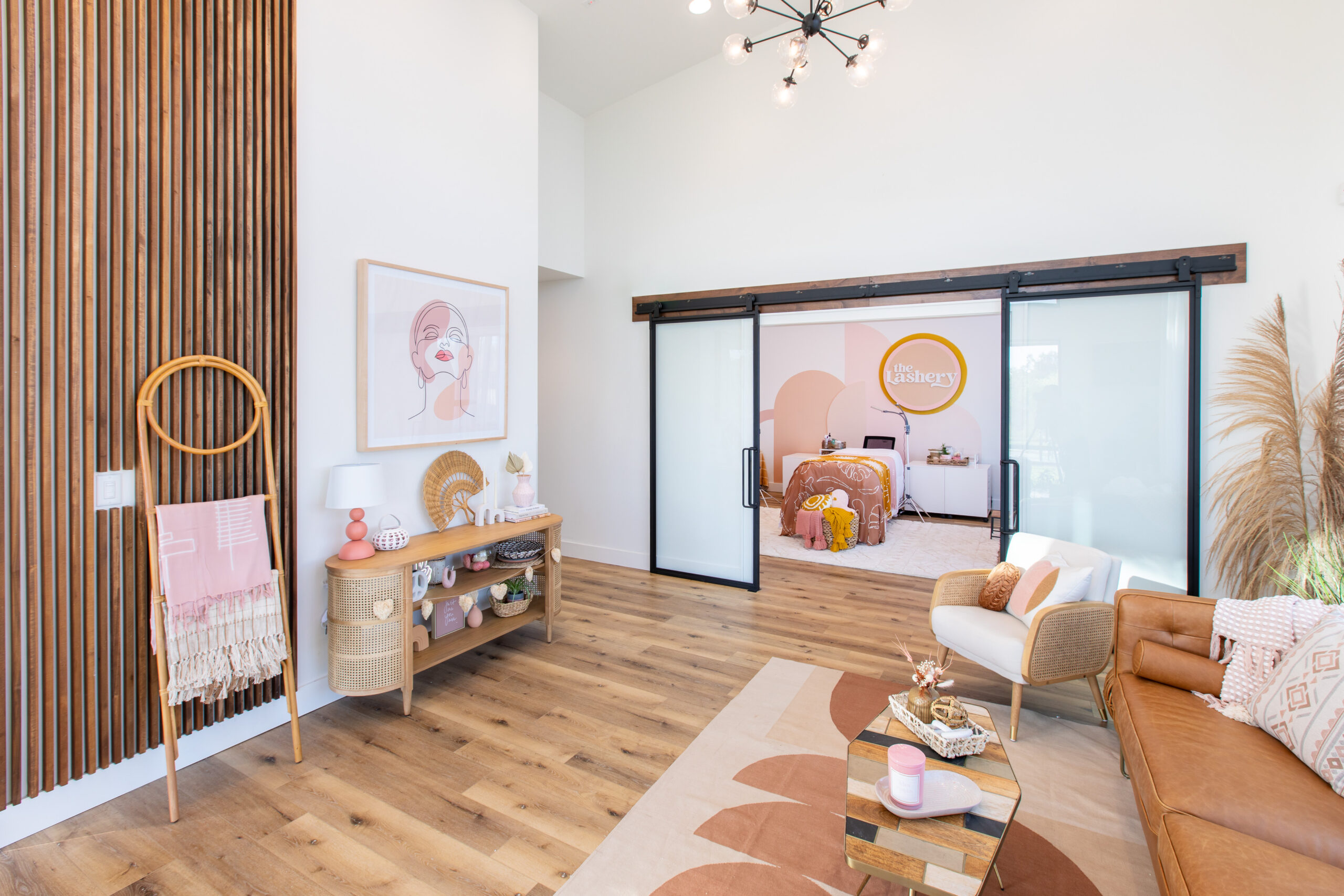 Envisioned with a single slope roof and V-shaped supports, the exterior exudes mid century energy while the exposed brick, large windows, and wood paneling anchor the building in modernity.
Inside, high ceilings and natural light welcome clients into the lobby where an open layout offers ample seating from which to view the engaging wall art. Neutral and warm tones in both the furniture and the luxury vinyl flooring prepare you for the calming experience to come.
Behind the curtain, two large offices and a pair of storage rooms ensure that the halls feel open and clutter free. A break room with a coffee bar and a well-appointed private restroom give employees space to unwind between clients.
The end result of this project gives The Lashery Makeup Studio a modern, welcoming space from which to continue to grow their business. Clients and staff enjoy a warm, open, updated facility that matches the luxurious experience they offer.
The Lunz team worked closely throughout the design process with consultants including Above Group, Inc. (MEP/FP Engineering), TRC Worldwide Engineering (Structural Engineering), and ECON (Civil Engineering/Landscape Architecture). Our team also worked closely with the contractor, Miller Construction, to complete the project on time and on budget.