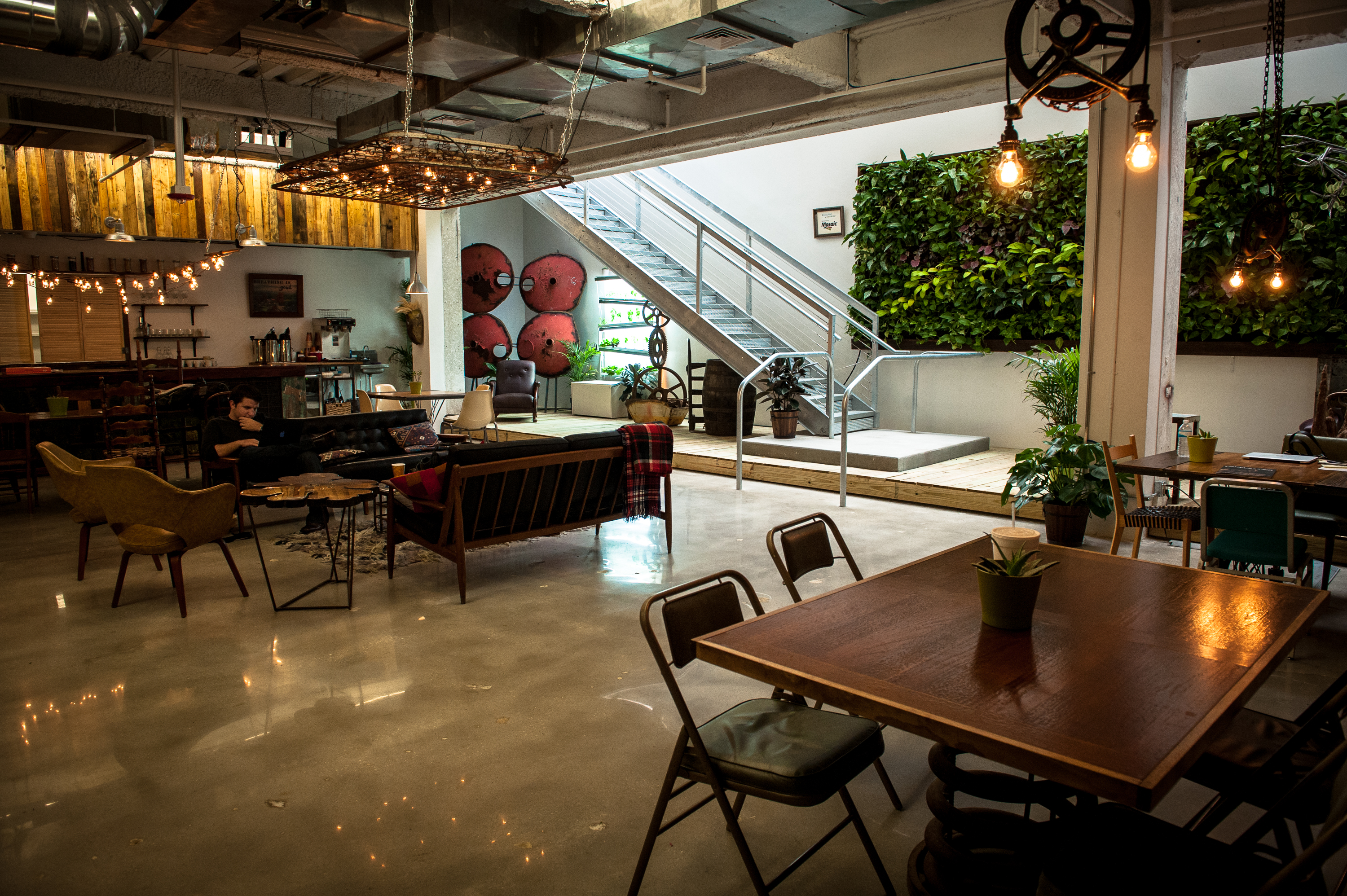 Recently voted "Coolest Office Space in the Bay Area" by the Tampa Bay Business Journal, Catapult is a combination co-working space and business incubator built into the 10,000 sq. ft. currently in the basement of a local Bank of America. The workspace is currently under construction on their new facility and is expected to open to the public and its entrepreneurs in 2020.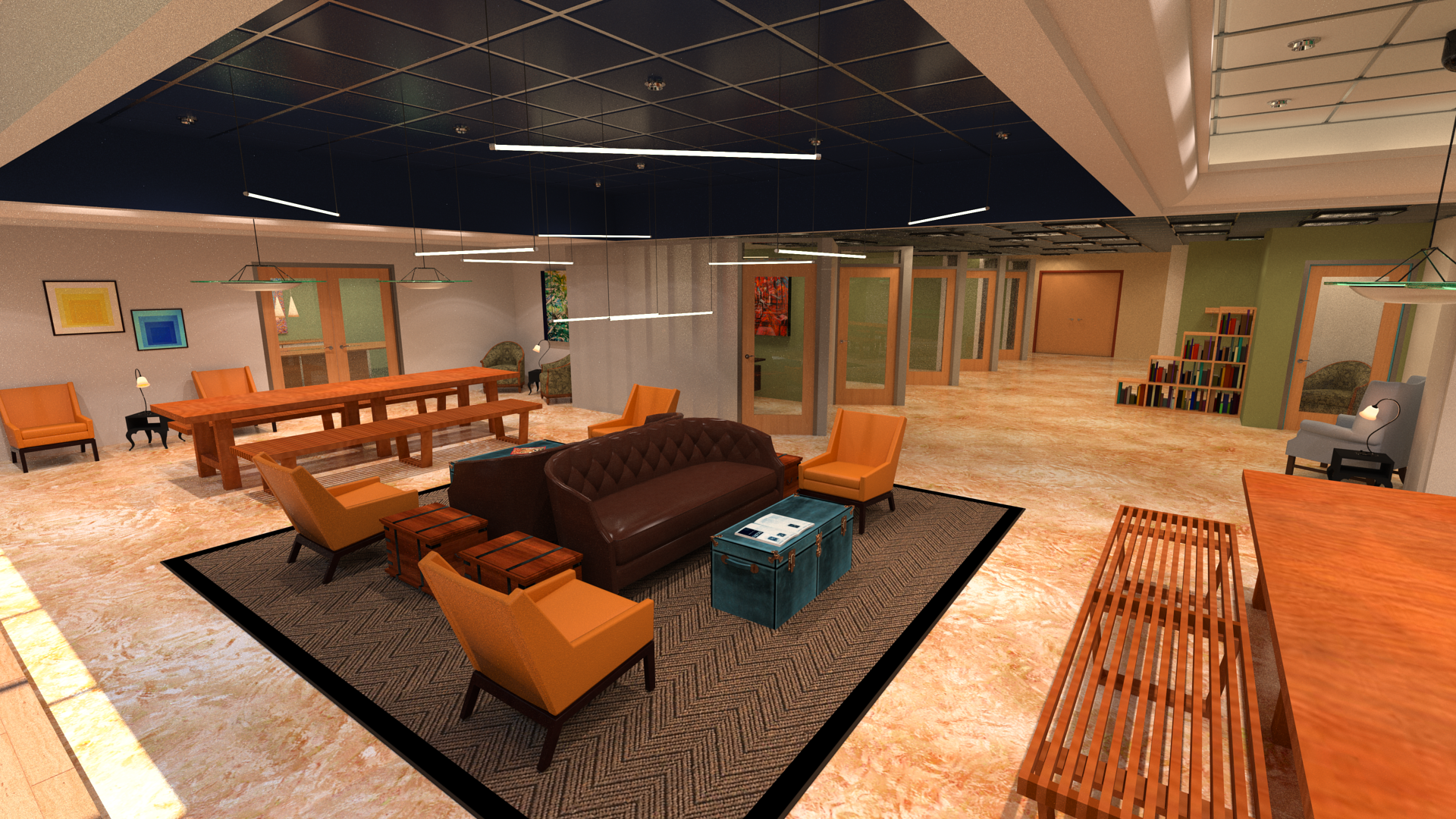 The privately funded Catapult is an ambitious project for Lakeland Economic Development Council. It offers an inexpensive space for entrepreneurs to work alongside each other as they establish and grow their small businesses.
The Lunz Group provided pro bono layout and visualization services. Included in the Catapult's design was a commissary kitchen with full-hood stove, and a beautiful living wall alongside the entrance stairwell. With a mixture of semi-private offices and comfortable, communal seating, Catapult offers an assortment of workspaces that fit the varying needs of business startups.
Currently, Catapult is expanding and in construction of their new facility. Aptly titled Catapult 3.0, the new facility will be located on Lake Mirror and will encompass three floors of mixed-use and open office space for entrepreneurs and remotely-working employees. The plans also include store fronts and retail for makers to sell their goods. The facility promises an expanded kitchen, makers space and additional private office and conference rooms.