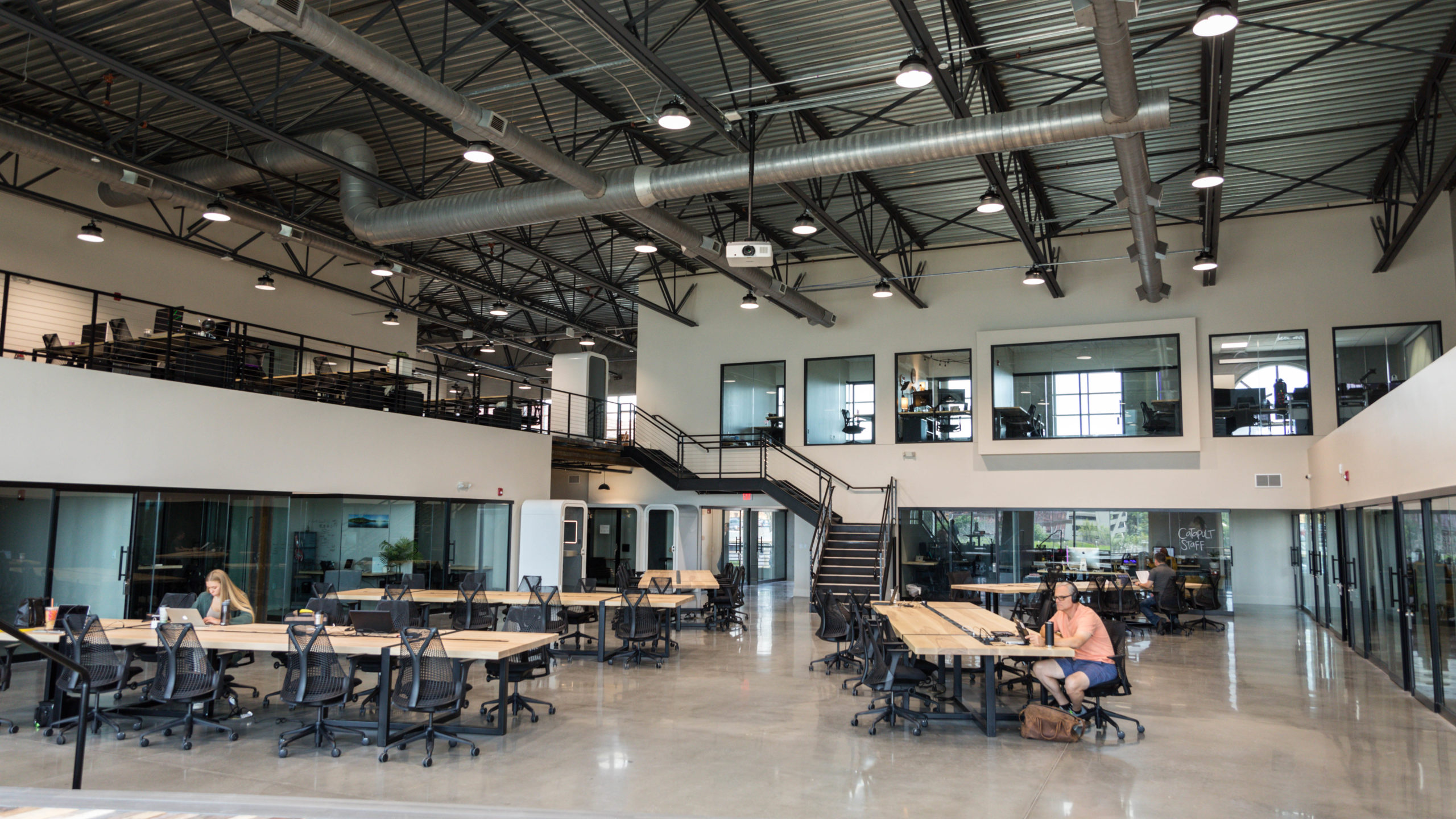 Catapult 1.0 was the collaborative product of local architecture firms under the guidance of the LEDC, a true community effort geared at kick-starting local entrepreneurs. After quickly outgrowing the capacity of a converted bank basement, the LEDC re-assembled our original design team to reinvigorate the 1920's Lakeland Cash Feed building into an all-in-one launch pad for emerging entrepreneurs.
After Hurricane Irma decimated the Cash Feed building beyond repair, the LEDC weighed options and decided to rebuild a similarly sized building on the same site using the Cash Feed building as the design inspiration. 
The Lunz Group wanted to respect and preserve the Mediterranean Revival style of the original building, incorporating curvilinear parapets and multi-lite arched windows. Using tilt up concrete slabs and steel frame construction, the 40,000 SF structure pays homage to the original building's old Florida elegance with a chic, modern twist – a three-story transparent tower tapered to the original building, giving a stunning view to passers by on Lake Mirror.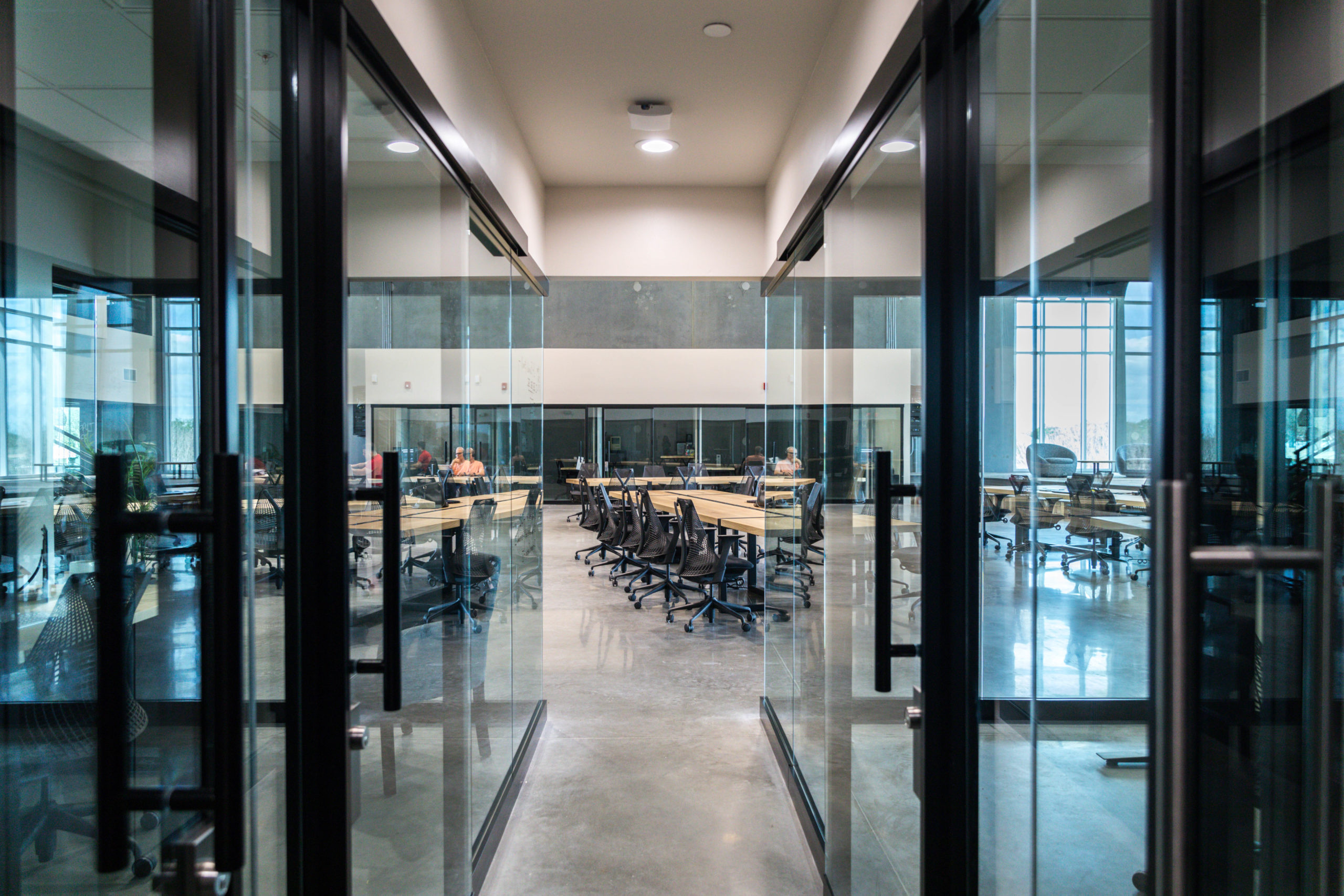 The first floor features a lakefront multi-purpose room, a large commissary kitchen and a new addition to Catapult's arsenal: the "maker's space", featuring specialized areas for:
Woodworking
Metalworking
Multi-function crafts and rapid prototyping
Electronics, computer, and media area
Catapult's second floor features a large assembly room with views of Lake Mirror and downtown Lakeland. This floor also includes a large open office space with different types of co-working spaces to suit any style of collaboration, a classroom, podcast room, conference rooms and huddle rooms. The private offices feature a variety of options, ranging from single to five-person offices. The second floor is also home to some of Catapult's amenities, including a large break area and member lockers.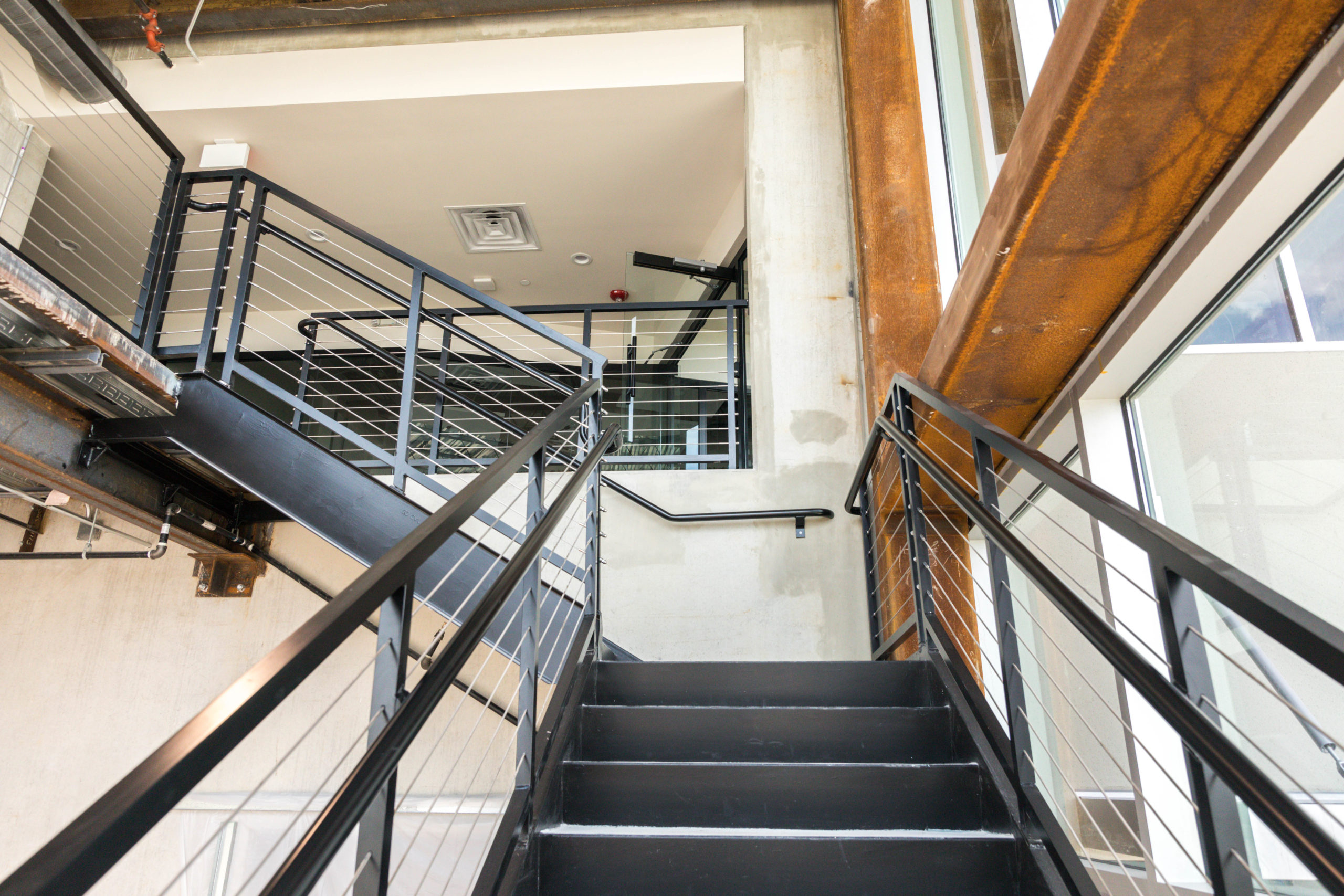 The top floor features additional private offices, dedicated desks, video conference rooms and a media room, and it overlooks the second floor's open co-working space. The third floor's "gem" is a large conference room located at the top of the transparent tower overlooking Lake Mirror.