The renovation of two adjacent existing second floor spaces in downtown Winter Haven. The entire space was stripped down to expose the brick walls and the original wood floors in this 1935 Main Street building.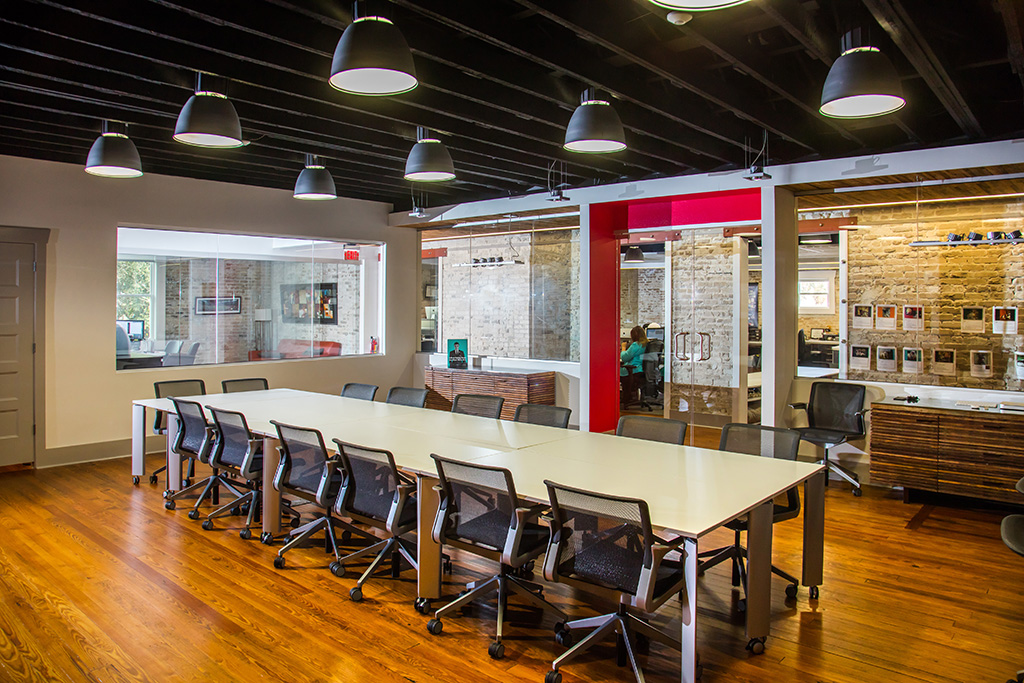 The challenge for this project with CNP was how to create an open work environment and connect two different spaces. Brick openings were cut and accented with large steel ledgers. The original lathe from the plaster was re-purposed and used as ceiling accent pieces. 
The ceiling is mostly open with the trusses painted black creating the sense of a larger volume within the space. The original skylights were exposed, introducing a large amount of natural light into the work areas. The new materials used were very contemporary, creating a dialogue between the old and the new.