Eye Specialist of Mid Florida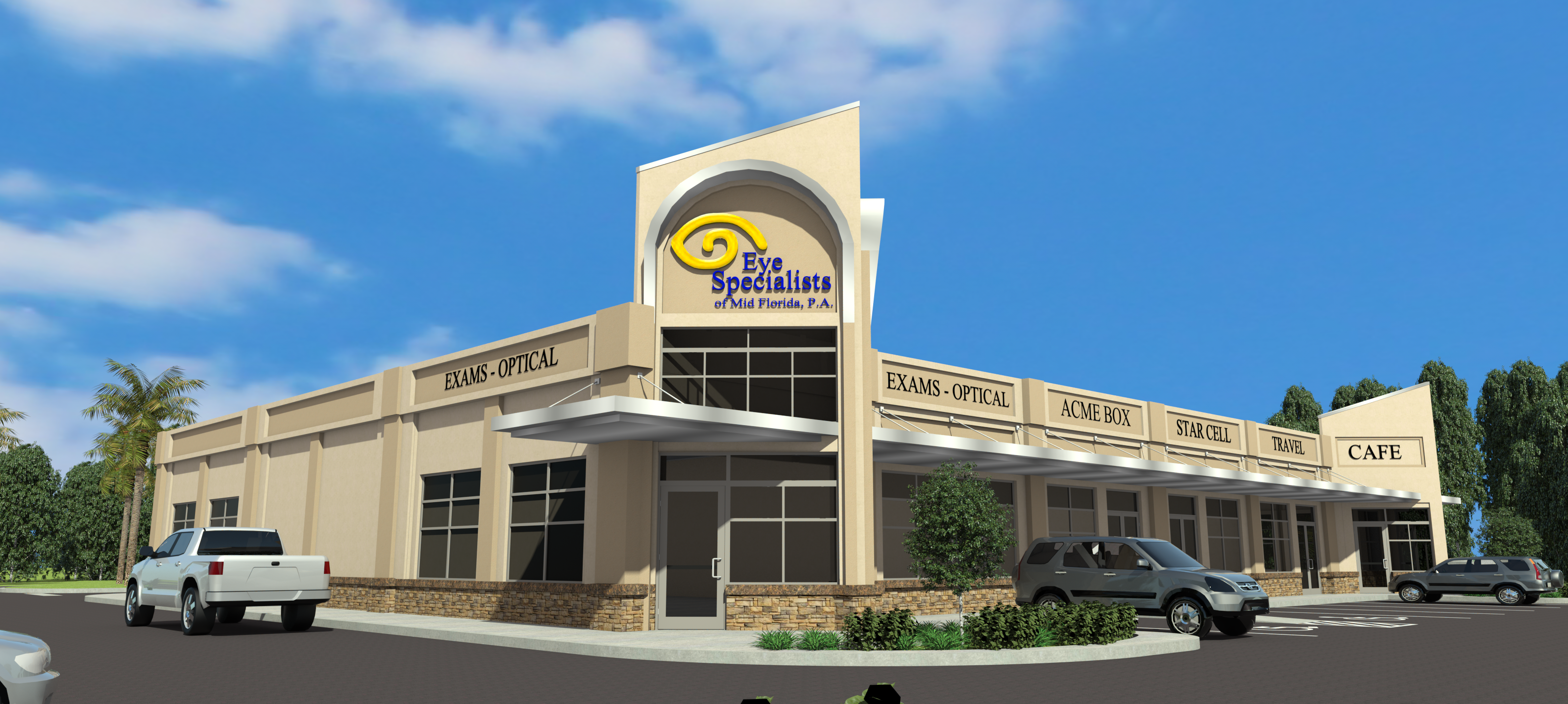 The Eye Specialist of Mid Florida needed new office space to meet the increasing client demand in South Lakeland. The Lunz Group was tapped by Everett Whitehead & Son, Inc. Construction to design-build a single story, multi-tenant clinic for the Eye Specialists, with the ultimate goal of designing a friendly, comfortable facility for physicians and patients.
The Lunz team began the endeavor with a facilities assessment to confirm optimal program needs, and assess the needed infrastructure for potential future expansion.  The clinic began as a "cold dark shell", with CMU load-bearing walls, pre-engineered wood roof trusses, and stub ups for utility needs of future tenants.
The Eye Specialist of Mid Florida is the first tenant, occupying over half of the 9,200 S.F. space, with the remaining space set to become future expansion or additional tenants.
A one-stop shop, the new Eye Specialist office now welcomes patients to a naturally-lit, spacious and accessible physician practice space which includes:
(10) Treatment rooms
(2) Insurance Stations
(1) Scheduler Station
(1) Manager's Office
(2) Finance Office
(1) Consult Office
(1) Dr. Office w/ Restroom
(1) Lab Area
Accessible Staff & Patient Restrooms
(1) Kitchen Area
(1) Patient Lobby
Rear Equipment and Storage space