The Lunz team worked alongside Design Ergonomics to provide Lakeside Dental Arts (LDA) with a new, spa-like dental facility. The client was working out of an older building on Lake Jackson and needed a new, more spacious office on the same lake to allow for future growth.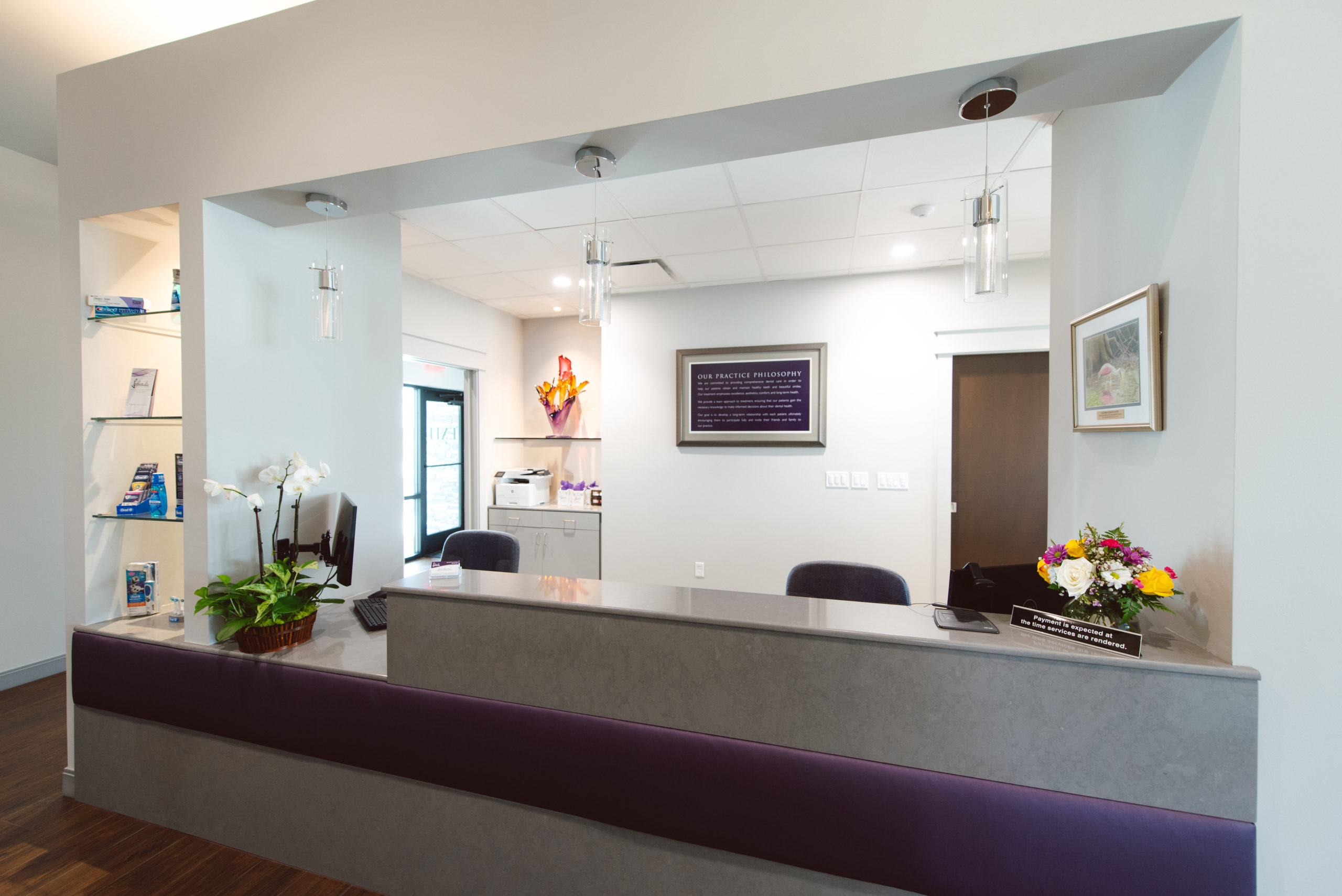 LDA owners Dr. Willey and his wife Allison wanted to transform the dental experience and provide their patients with a spa-like environment. Allison had a Pinterest board with inspiration for the look and feel of the space. Our team of designers worked with Allison to bring her Pinterest board to life, while meeting site constraints and program parameters.
The Lunz team worked with Design Ergonomics, an equipment supplier, to provide Dr. Willey with a design scheme that fit his warm aesthetic and branding. Options for materials and finishes revolved around a conceptual pottery piece from the client, that our team used to create a conceptual package. Our interior designer worked to offset LDA's purple branding color with white and coordinated with vendors for a furniture package that included custom materials.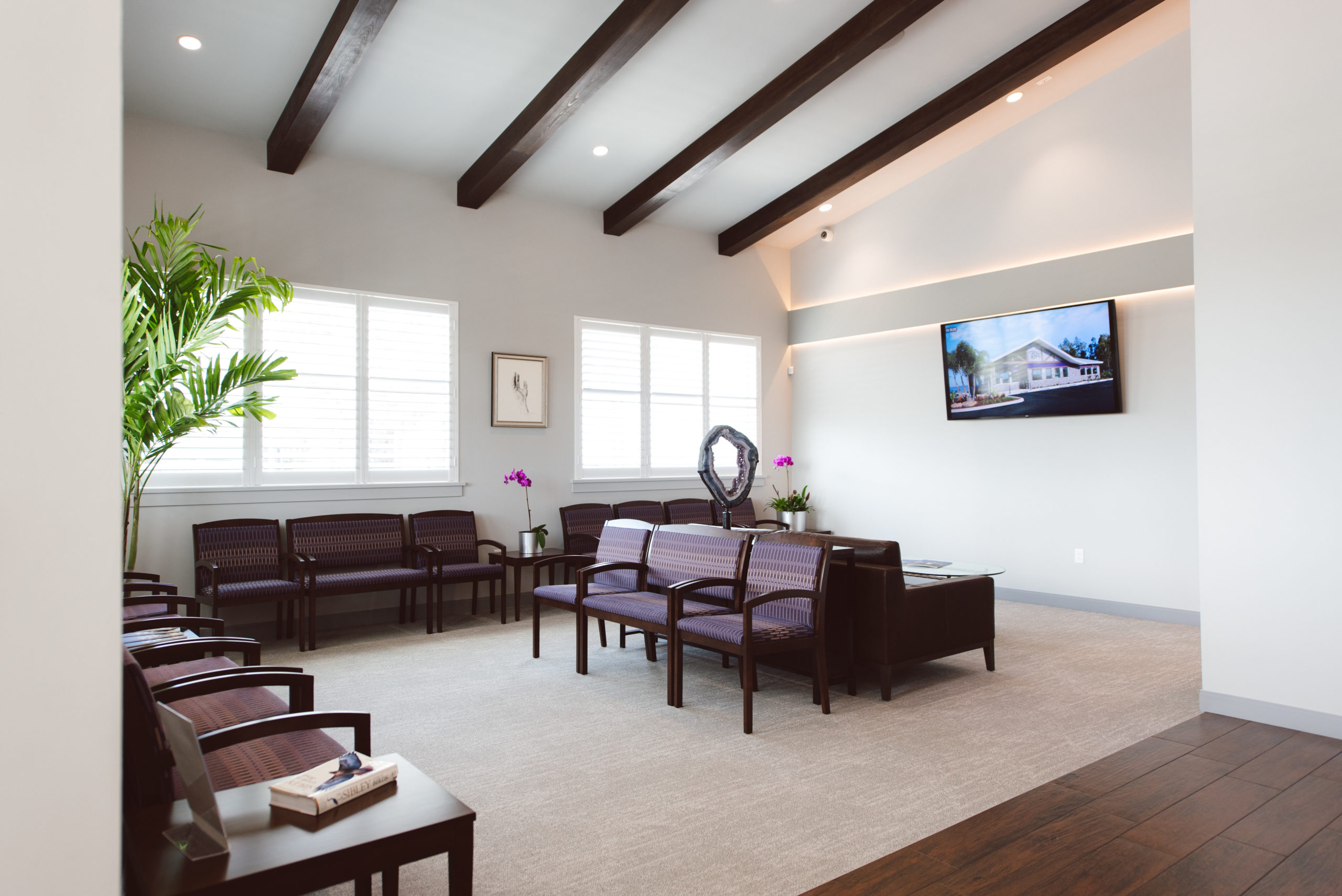 The dental office features 12 large picture windows, one in each treatment room, facing beautiful Lake Jackson. To add to the spa-like experience, the office includes a waterfall wall entry, cozy cove lighting, private consultation rooms and a VIP treatment room with a tranquil fountain area.
​
Design Ergonomics focused on high performance floor plan layouts that provide efficiency and profitability. They provided the overall layout and worked with the Lunz team on Building Code approved drawings, details, exterior building design and interior design that utilized their efficient plan.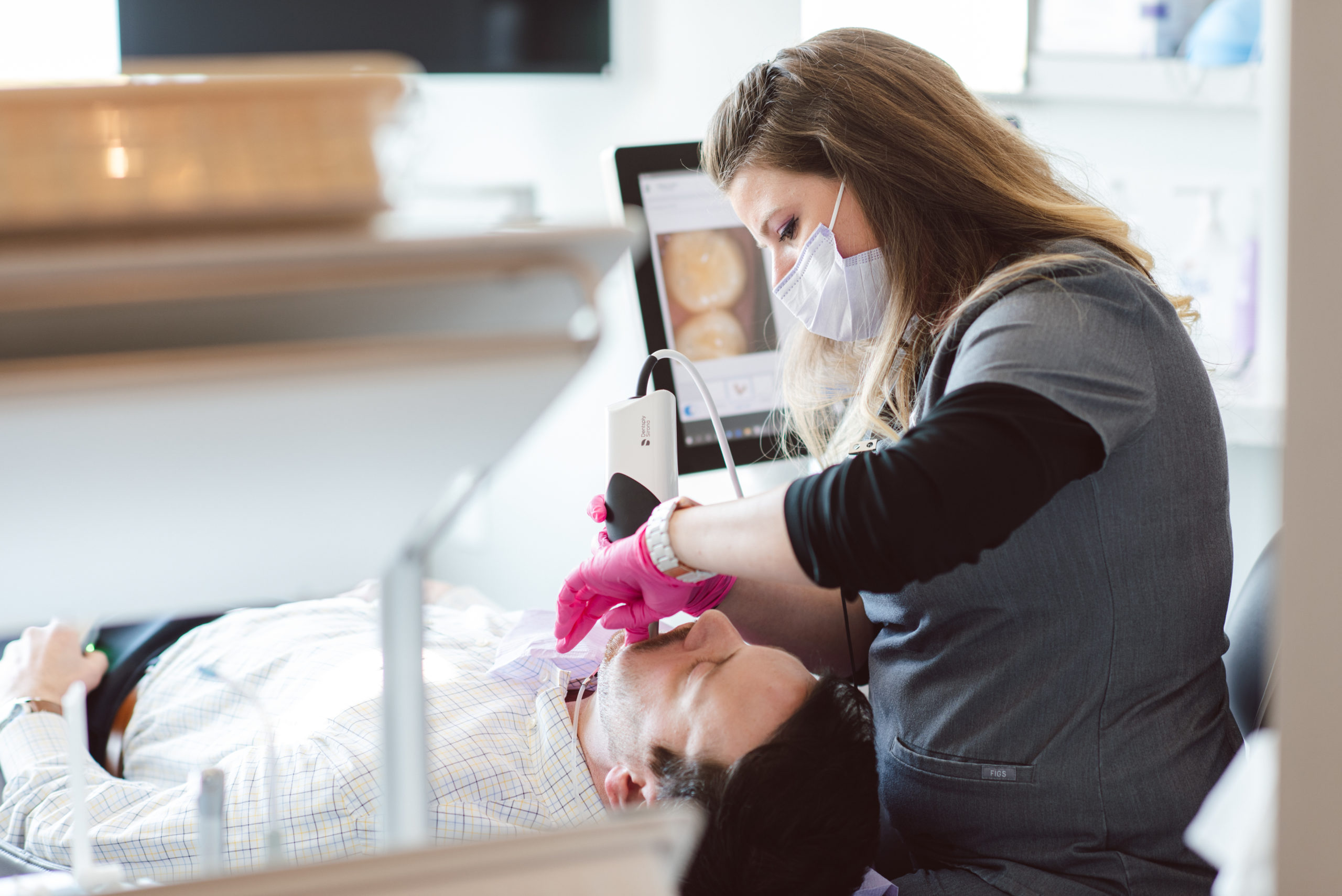 In addition to the luxurious interior finishes, LED parking screens were added to four of the parking spaces to display patient's names with upcoming appointments. The exterior also features stone veneer and vegetation. 
The facility features other spaces including a large primary waiting room, PANO/CBCT room for x-rays, managers office, lab and storage space, conference room and a large staff lounge. 
​