Lakeland Regional Health Medical Office Building Renovation
Lakeland Regional Health
6,500 sq. ft.
Lakeland, Florida
2022
With booming growth for health care providers and a need for increased construction of facilities, The Lunz Group and Berglund Construction worked with Lakeland Regional Health to renovate an existing building into an expanded Medical Office Building. This renovation allowed for additional providers and amenities to be added to the existing site.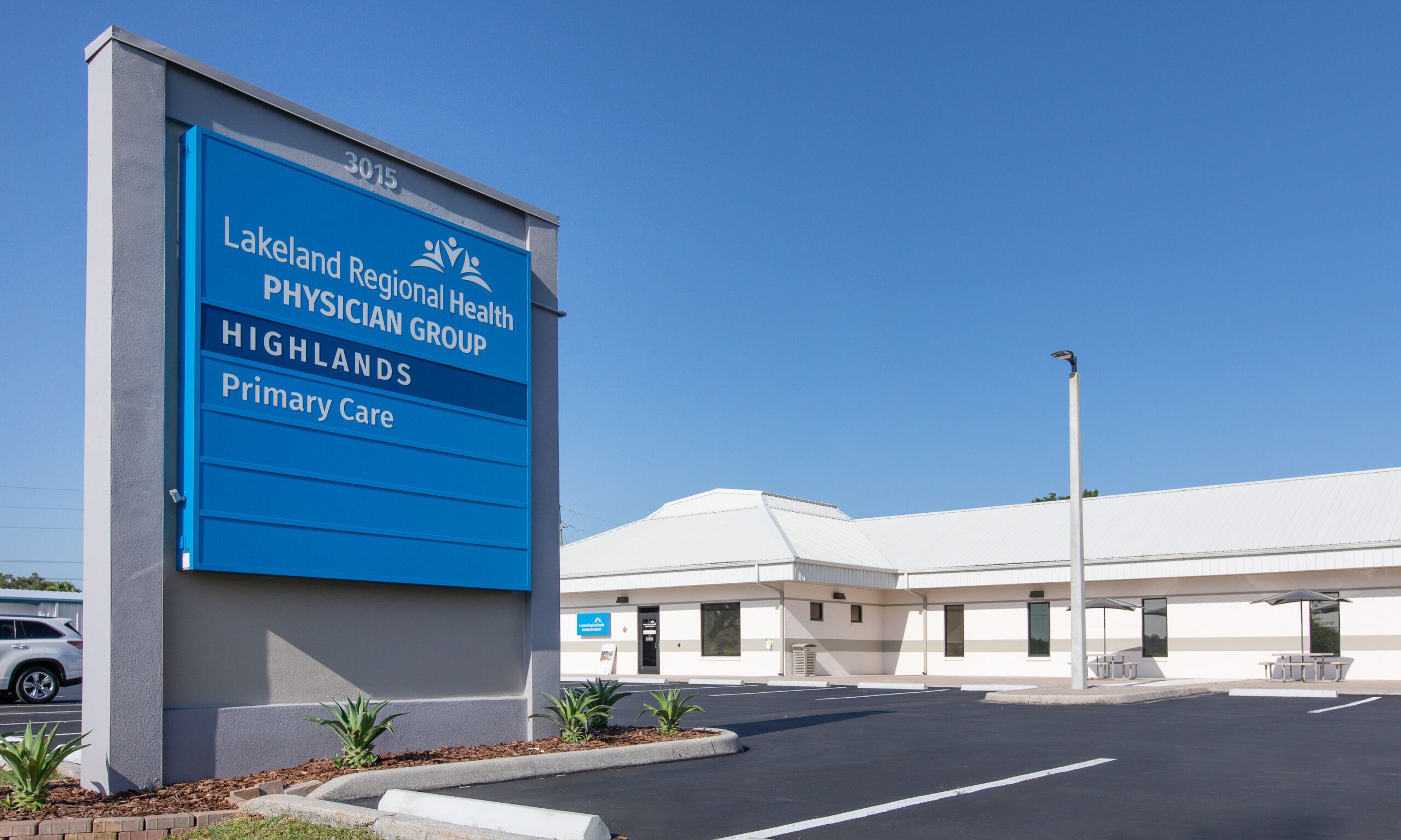 The Lunz Group worked with the design and construction and leadership teams to plan for efficient utilization of the space during the schematic and design development phases for operational needs while adhering to the design standards of Lakeland Regional Health. With 14 other Lakeland Regional facilities in the area, keeping a cohesive vision of all the buildings was at the forefront of the design process.
The design of the renovation was driven by desire to achieve a look and feel that would match the other Lakeland Regional locations. By choosing colors and textures specific to the branding of Lakeland Regional, the overall aesthetic was kept consistent throughout the facility. Specific features were included to support this desired look and feel, such as waterfall-edge countertops, custom sloped cabinets and sinks, and applying sheet vinyl flooring throughout the facility.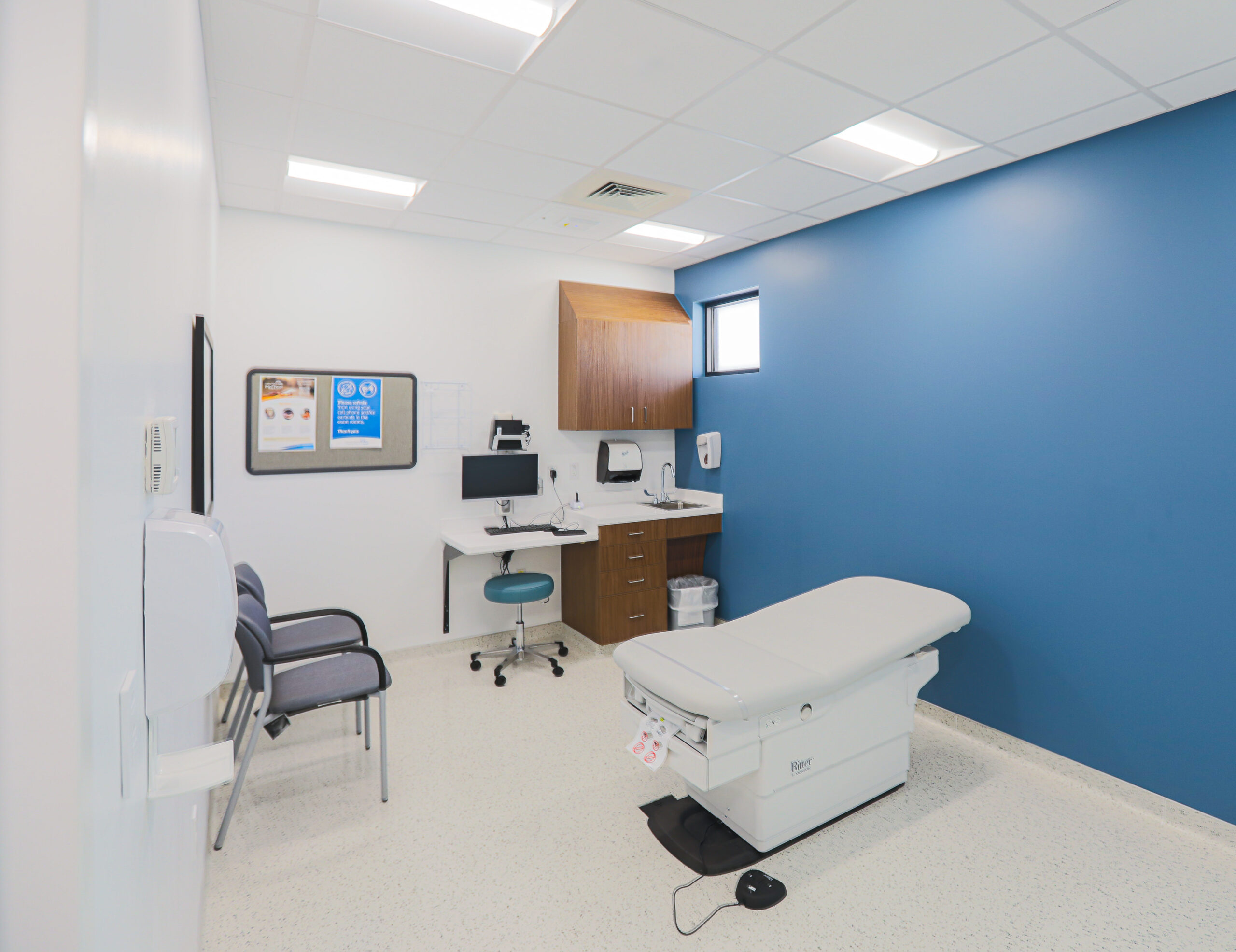 Originally, the facility hosted only four exam rooms and offered just two providers. This additional 6,500 SF would allow for Lakeland Regional Health to increase their providers up to five and increase their capacity to 15 exam rooms. In addition to expanding providers and exam rooms, the renovation added one new procedure room, two medical assistant stations, one medical-preparation room, one phlebotomy lab and an office area for multiple practitioner desks.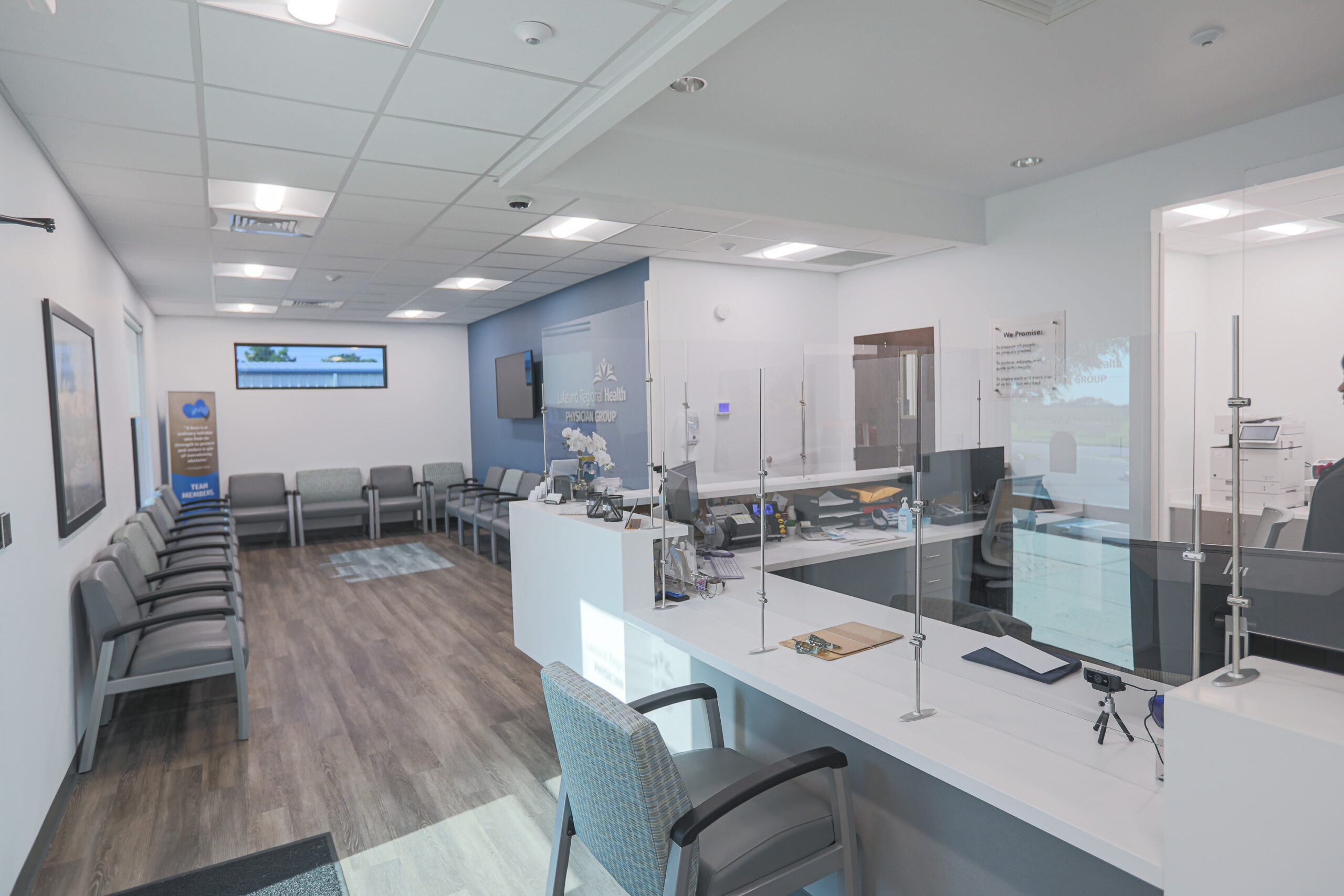 During the space planning, a limited amount of space within the floor plan posed a square footage problem for operations. To engineer the equipment to fit inside the attic of the existing building to save on square footage space, a thermal barrier was created under the roof deck to allow for more air-conditioned space for the equipment to sit on the trusses inside the building. By taking a unique approach to making space for the equipment, additional square footage was created that allowed for less HVAC spaces throughout the facility. The facility originally used five separate HVAC spaces. With this renovation, only one HVAC space was needed.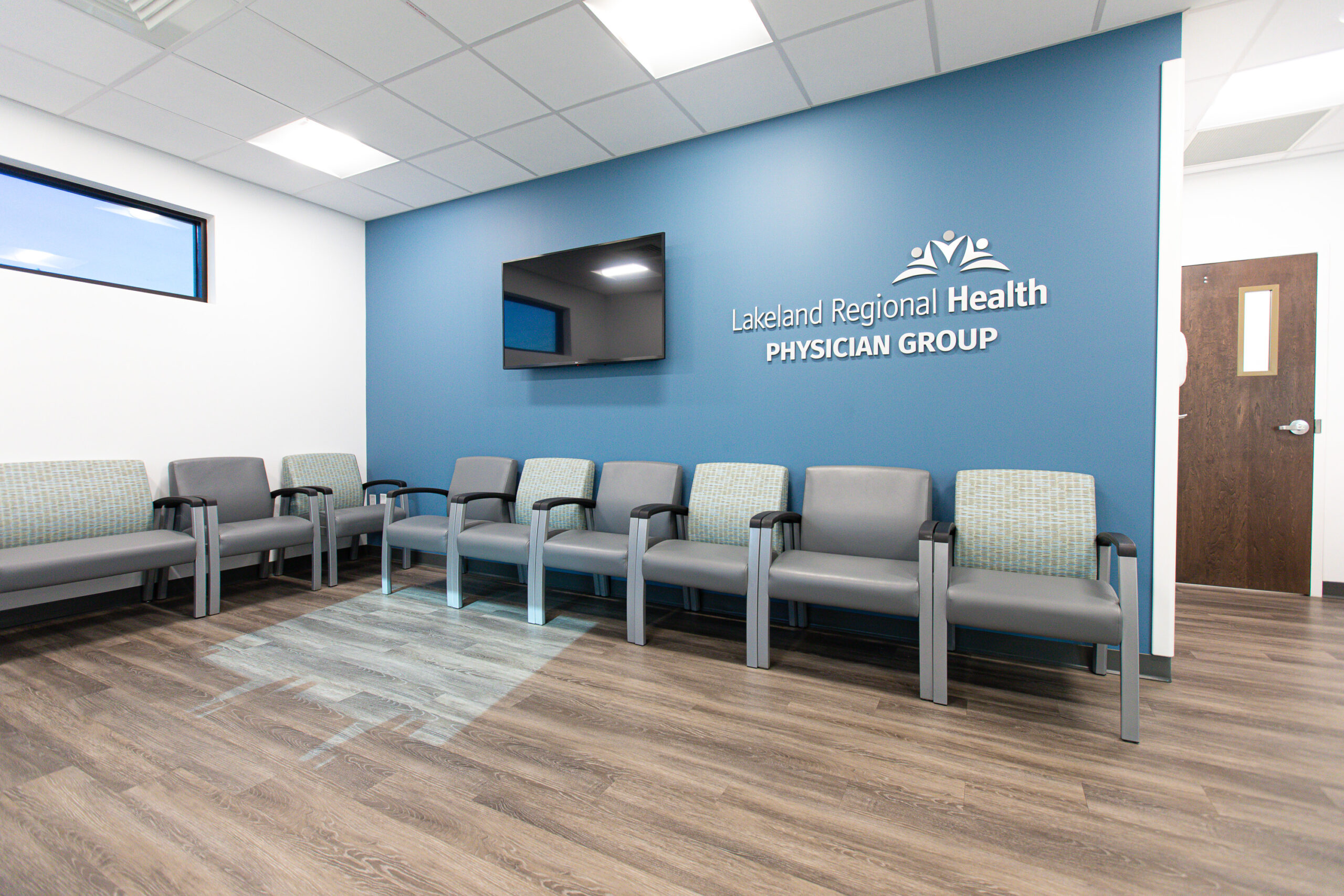 After beginning design work for the new Medical Office Building in October of 2020, this project was completed in February of 2022. This project was completed keeping the building partially operational by phasing the construction during the renovation. This included the re-engineering of the attic. The Lunz team worked closely throughout the design process with consultants MES Consulting Engineers (MEP/FP Engineering) and Berglund Construction to stay within budget and find solutions to meet the needs of Lakeland Regional Health.