FCS Administration Building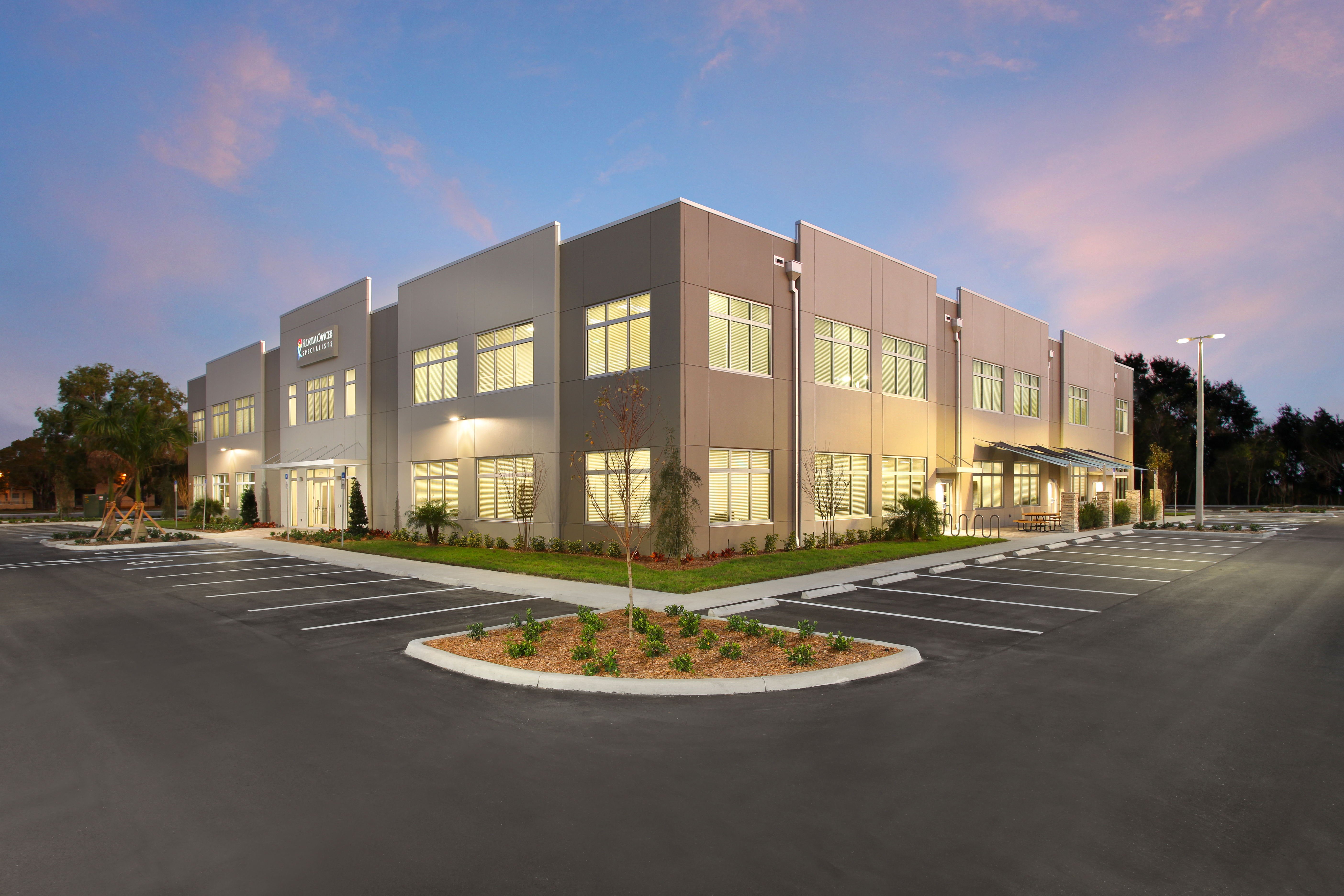 50,000 SF, 2-story lab and administration office building for Florida Cancer Specialist and Research Institute in Ft. Myers. It included full site development and is concrete tilt-up wall construction on a 4.6 acre site.
The building is roughly 40,000 SF of lab space and 10,000 SF of administration for Florida Cancer Specialists. The building is broken up into three labs: one lab covering most of the entire 25,000 SF first floor, and then two labs on the second floor along with administration spaces.