Florida Cancer Specialists Pathology Laboratory
Florida Cancer Specialists & Research Institute (FCS) doubled the size of its centralized Pathology Laboratory.  The newly constructed, 50,000 square foot facility located in Fort Myers, serving the more than 230 physicians who practice at FCS' campuses throughout the state.
The expanded FCS Pathology Lab is sized to accommodate the company's continued growth as well as ongoing clinical and technological advances. 
Included in the expansion was a Cytogenetics Lab Center, as well as room for the possible expansion of molecular testing to include NGS (next generation sequencing) for both hematologic and surgical pathology specimens.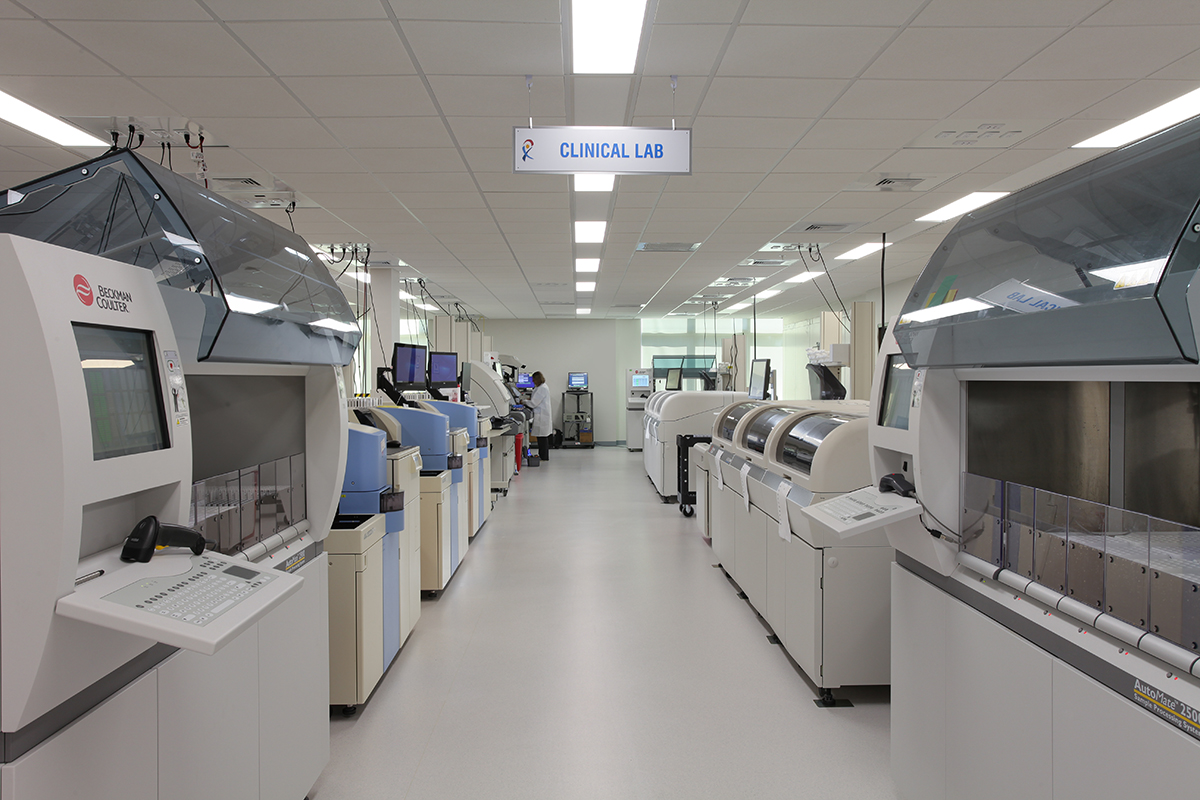 When the opportunity came for the expansion of the current facility, The Lunz Group worked with FCS to mimic the former design of the Administrative building while incorporating new elements for the Pathology lab, including flow cytometry, histology and immunohistochemistry, cytogenetics, FISH (fluorescence in-situ hybridization) and central lab services.
Pathology is at the core of oncology practice and clinical research. We have steadily expanded our testing capabilities to keep pace with clinical advancements and our growing presence in Florida.