City of Lakeland, Aspyre Properties, Lakeland Regional Health & MidFlorida Credit Union

40,000 SF Office Space
824 Parking Spaces
Lakeland, FL
2020
In a unique twist, four clients joined forces to fund the construction of Heritage Plaza South in the heart of downtown Lakeland. The Plaza includes a five-level parking garage with convenient entrance access on both Tennessee and Kentucky Avenues along with 40,000 SF of attached tenant space.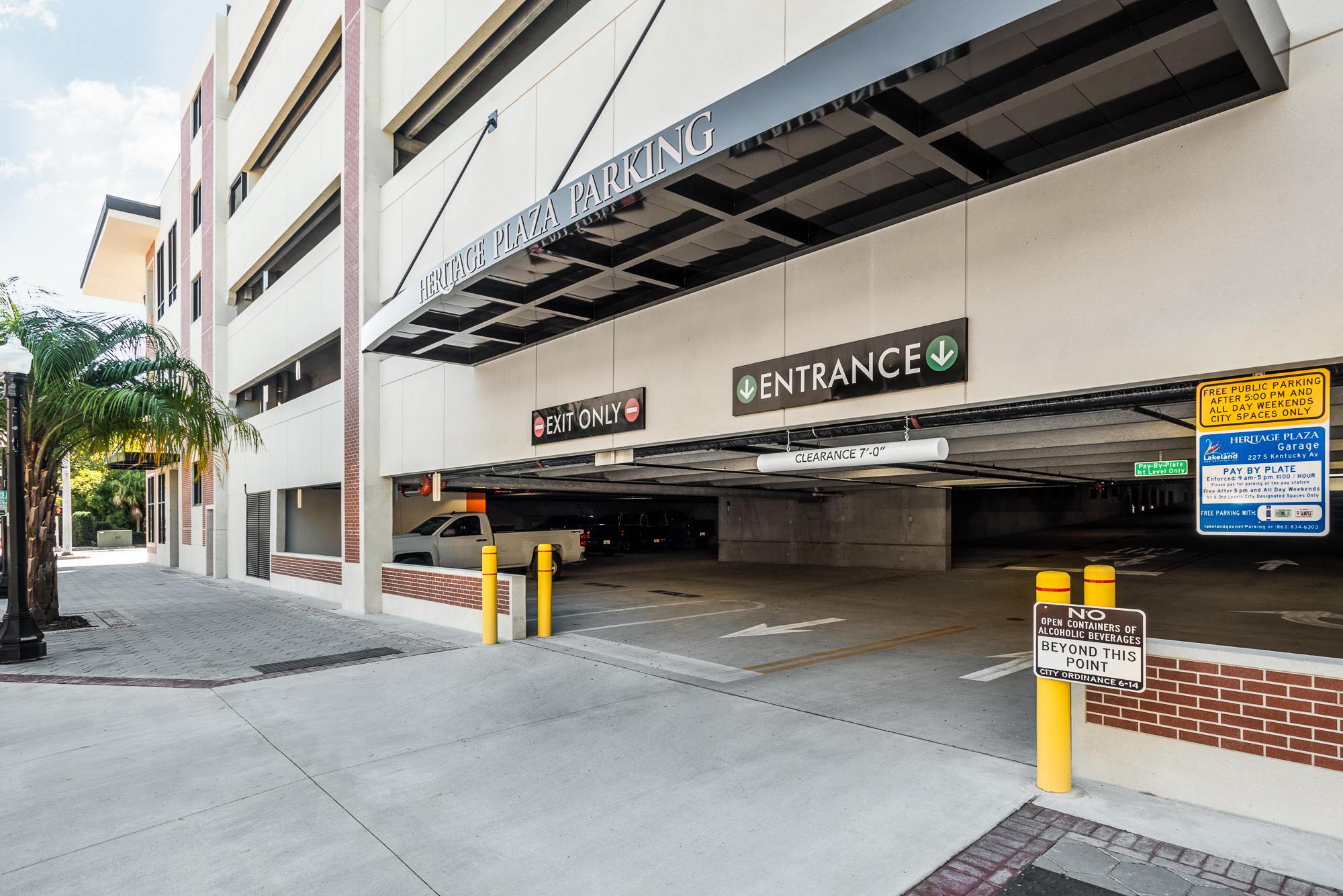 Each of the four clients will retain ownership of parking spaces within the structure based on their investment in the project. The City of Lakeland will own 399 spaces, MidFlorida Credit Union will own 175 spaces, Lakeland Regional Health will own 125 spaces and Aspyre Properties will own 125 spaces. 
The City of Lakeland has set aside 30 of their spaces for daily downtown visitors, but during the weekend and evening hours all of their 399 spaces can be used by those visiting downtown. Public visitors will have the option to pay $1/hour using pay-by-the-plate machines in the garage or through the ParkMobile App. The project was designed by The Lunz Group in collaboration with construction partner MarcoBay Construction. The parking garage was recently completed in January of 2020.  The attached three-story tenant build-out space is located on the south side of the garage facing Orange Street, and it is currently under construction. The space will house tenants including Farm Credit, Balance Culture and Ax Caliber.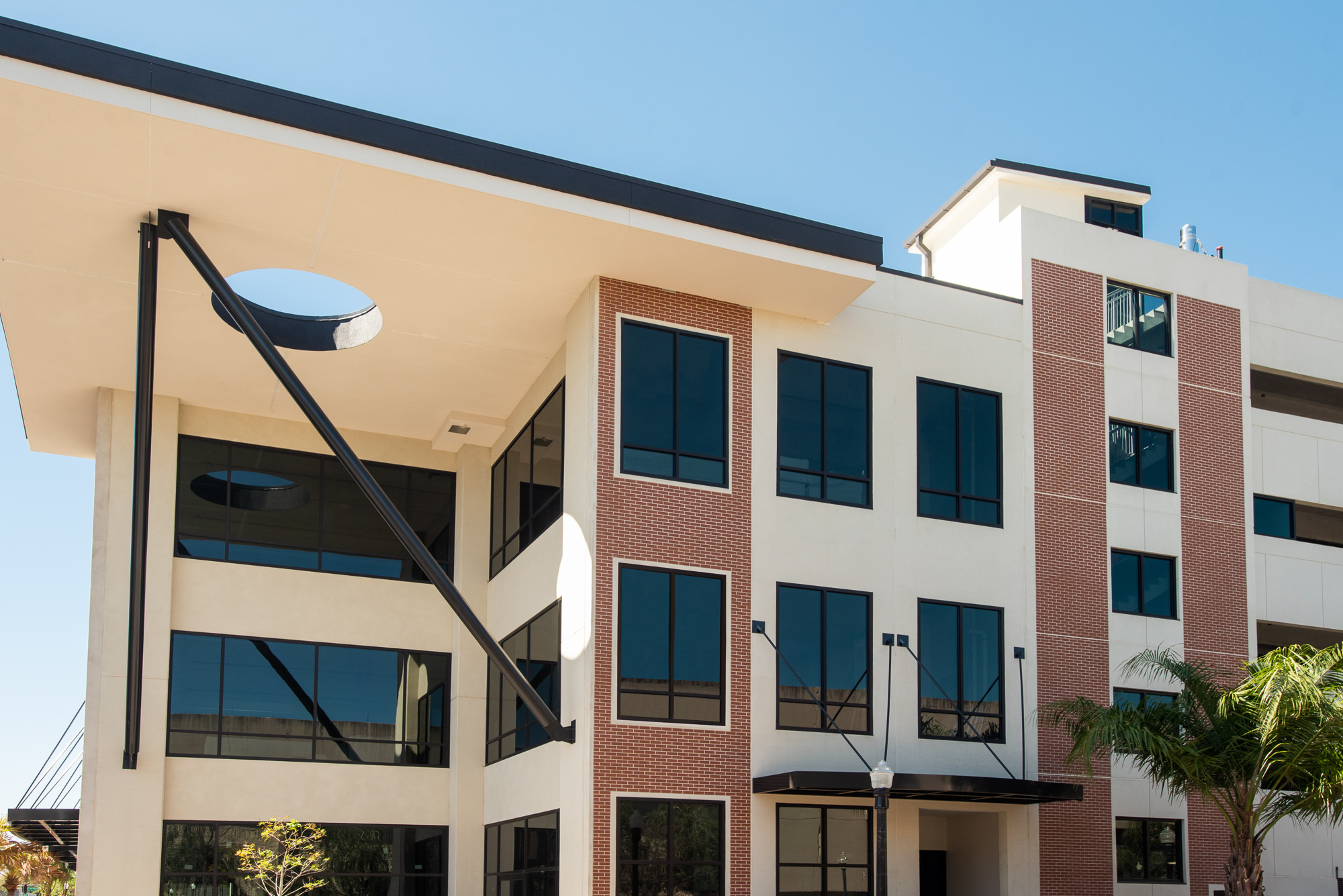 Farm Credit 
Farm Credit will occupy 20,000 SF and includes two lobby spaces, individual workstations, private offices, small and large conference rooms, open collaboration spaces and training rooms. The Lunz Group is currently completing design and documentation, providing architecture and interior design services including selection of new furnishings and fixtures for the space.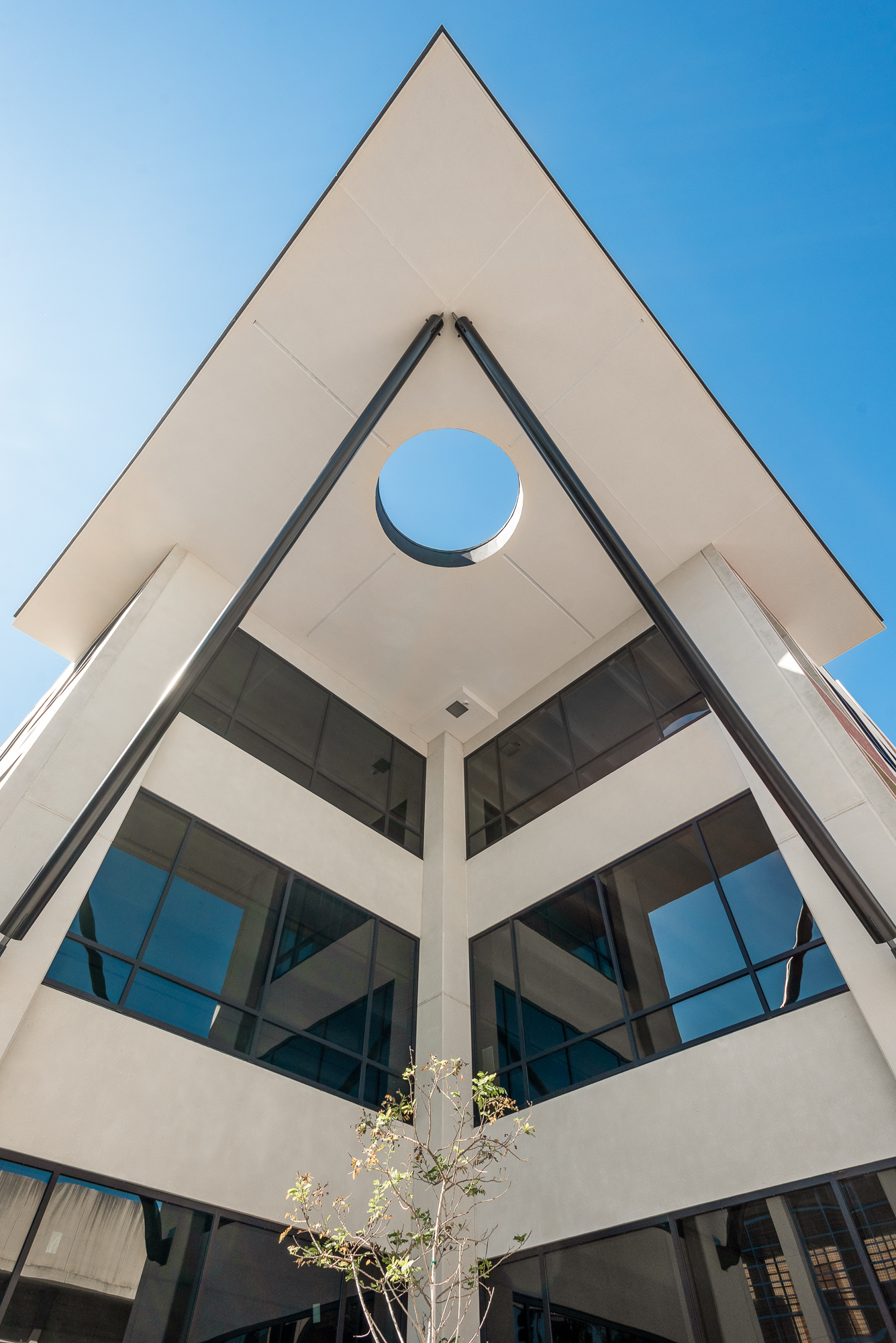 Balance Culture
Balance Culture, an all-women's gym, was opened four years ago in a small, one-studio room in Dixieland Village. They have since outgrown the space, and they will also be moving into Heritage Plaza South's tenant space to accommodate their continual growth. The fitness studio offers group fitness classes, private sessions, health coaching and community events. Their new space will be located on the first floor of the plaza and will be characterized by its high ceilings and large windows overlooking the downtown streets. The new location will also offer convenient amenities including locker rooms and showers, along with new class styles that will add more variety and intensity to their current offerings.
Ax-Caliber
Space for another exciting tenant, Ax-Caliber, is also in progress and is expected to be completed by the end of 2020. Ax-Caliber will be Lakeland's first ax-throwing venue and coffeehouse. Enthusiasts will be able to take a break from ax-throwing to enjoy food and beverages in house, including locally roasted coffee. The venue will offer 14 lanes for ax-throwing, pool tables and flat screens to provide you with a one of a kind experience!