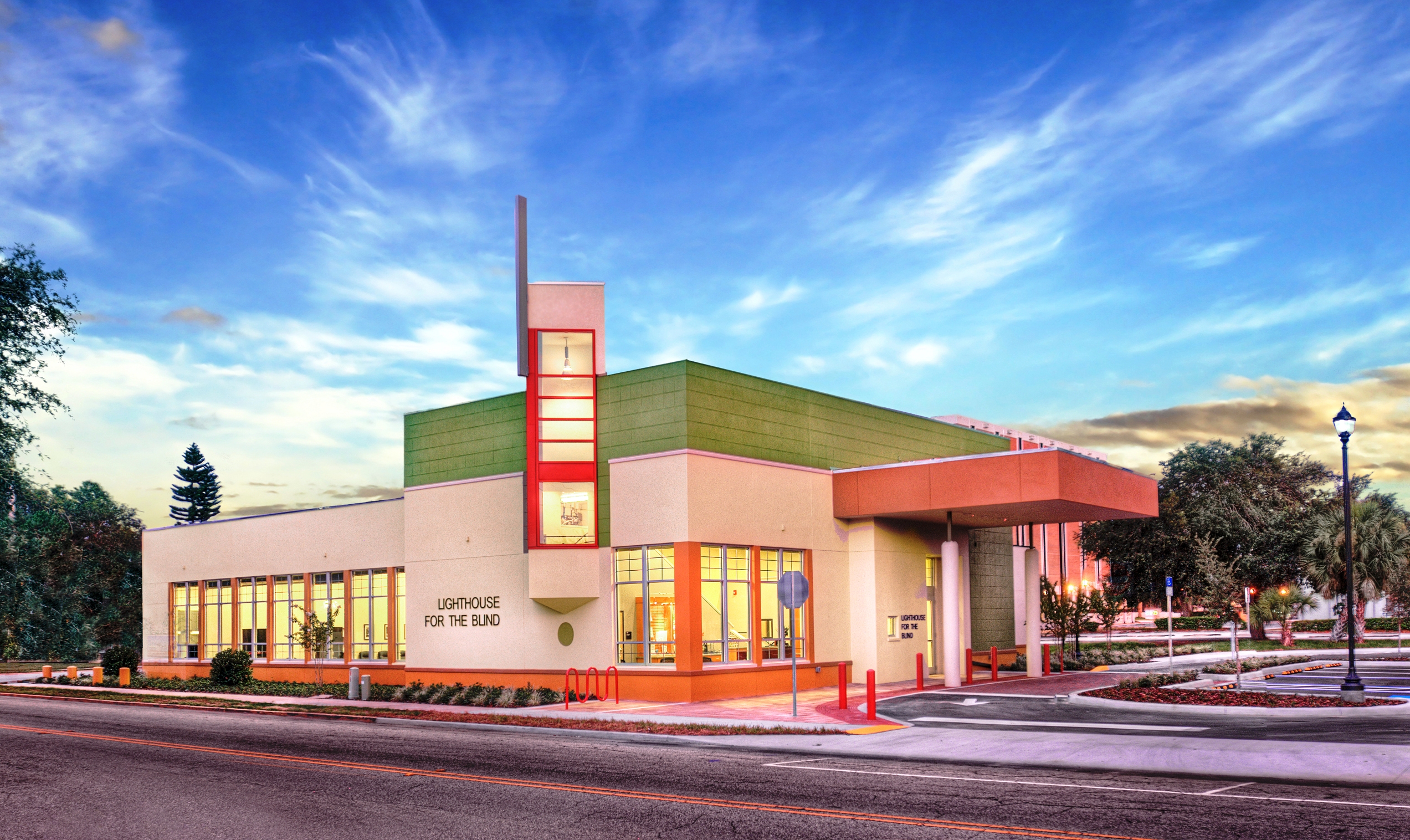 When Lighthouse for the Blind approached The Lunz Group, they served about 300 visually impaired residents of Polk and Hardee counties, with roughly 15,000 citizens in the area still in need of care. After outgrowing their rented space in Winter Haven Florida, Lighthouse for the Blind needed a facility that was large enough to efficiently run various offices, classrooms, and clinics.
Our client was equally concerned with creating a building that would leave a positive footprint on the community, as well as the environment. The Lunz Group conducted site surveys, completed project analysis for zoning and coding, and held a design charrette with members of the community, consultants, and clients.
Using renewable energy sources, energy efficient appliances, and recycled materials, we designed a structure that was both visually striking and environmentally friendly. At 8,000 SF, the finished building was not only LEED Silver Certified for sustainability, but also increased our client's ability to serve the community while staying well under budget.