Polk Nature Discovery Center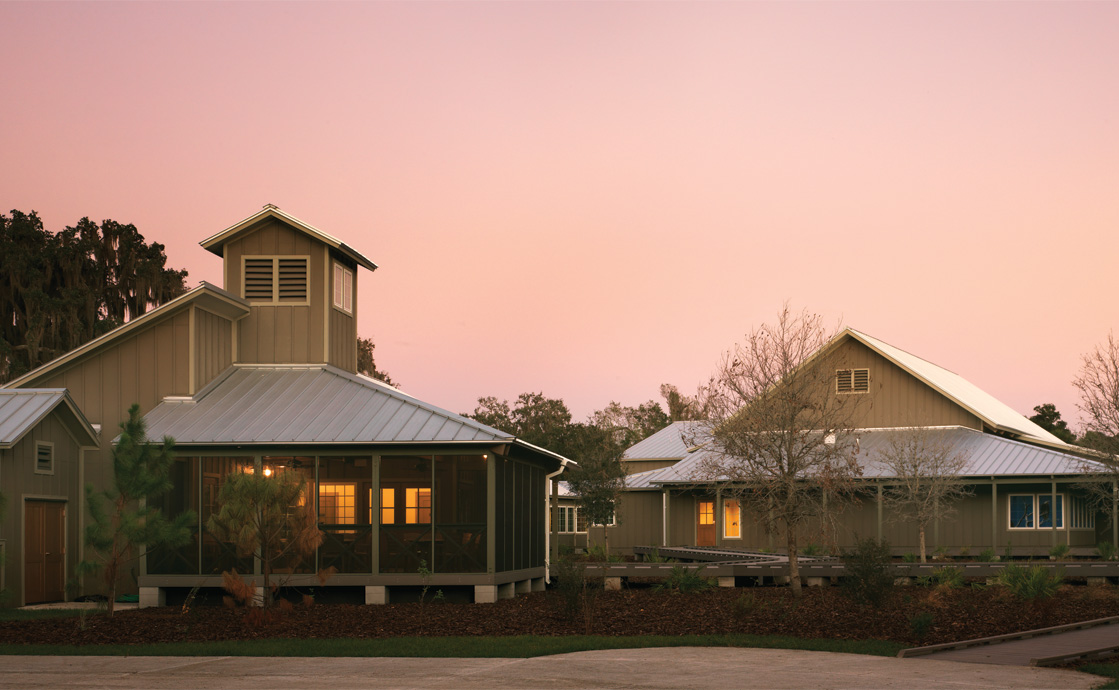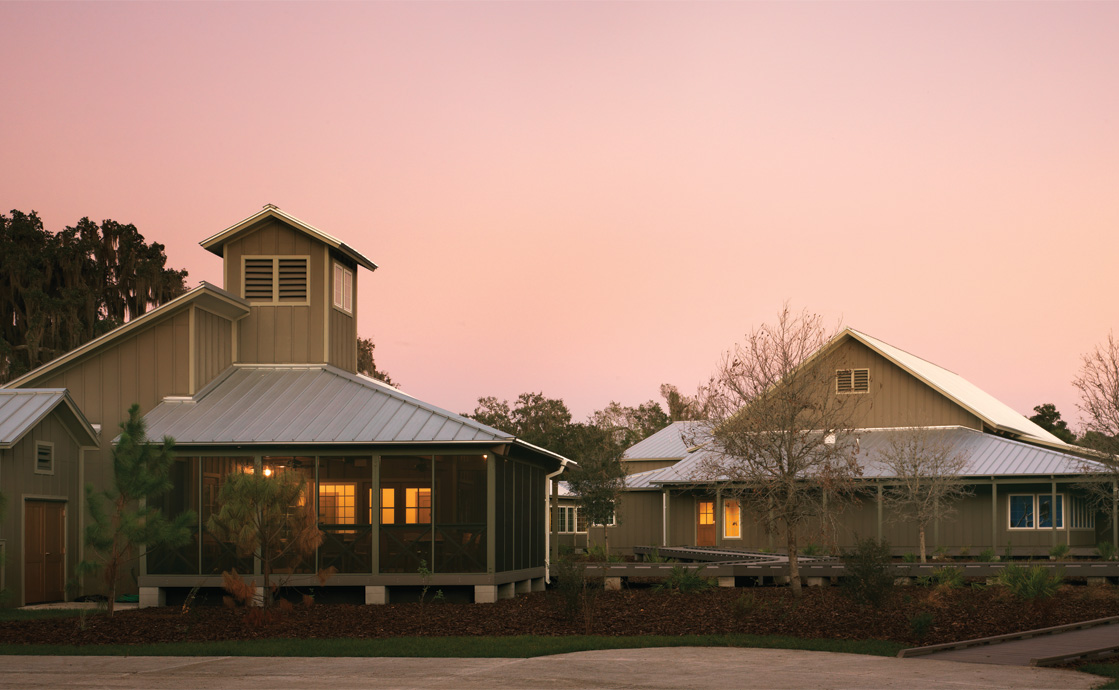 Polk County Board of County Commissioners
 12,000 SF
 Lakeland, FL
2008
Situated in the center of over 1,200 acres, the Nature Discovery Center was designed as the "hub" for students and visitors to explore the natural resources and learn about the wide array of ecosystems present on the site. The program consisted of a variety of meeting areas both indoor and outdoor, classrooms, a resource center, exhibit hall and offices for the staff. The location of the building was chosen based on the minimal impact to the existing oak hammocks, proximity to the lakefront and direct connection to the existing nature trails. Separation of vehicular and pedestrian circulation was desired. Providing a separate and distinct parking area for both car and bus traffic, while preserving the trees and maintaining a landscaped feel was achieved using "finger" parking areas and parallel spaces.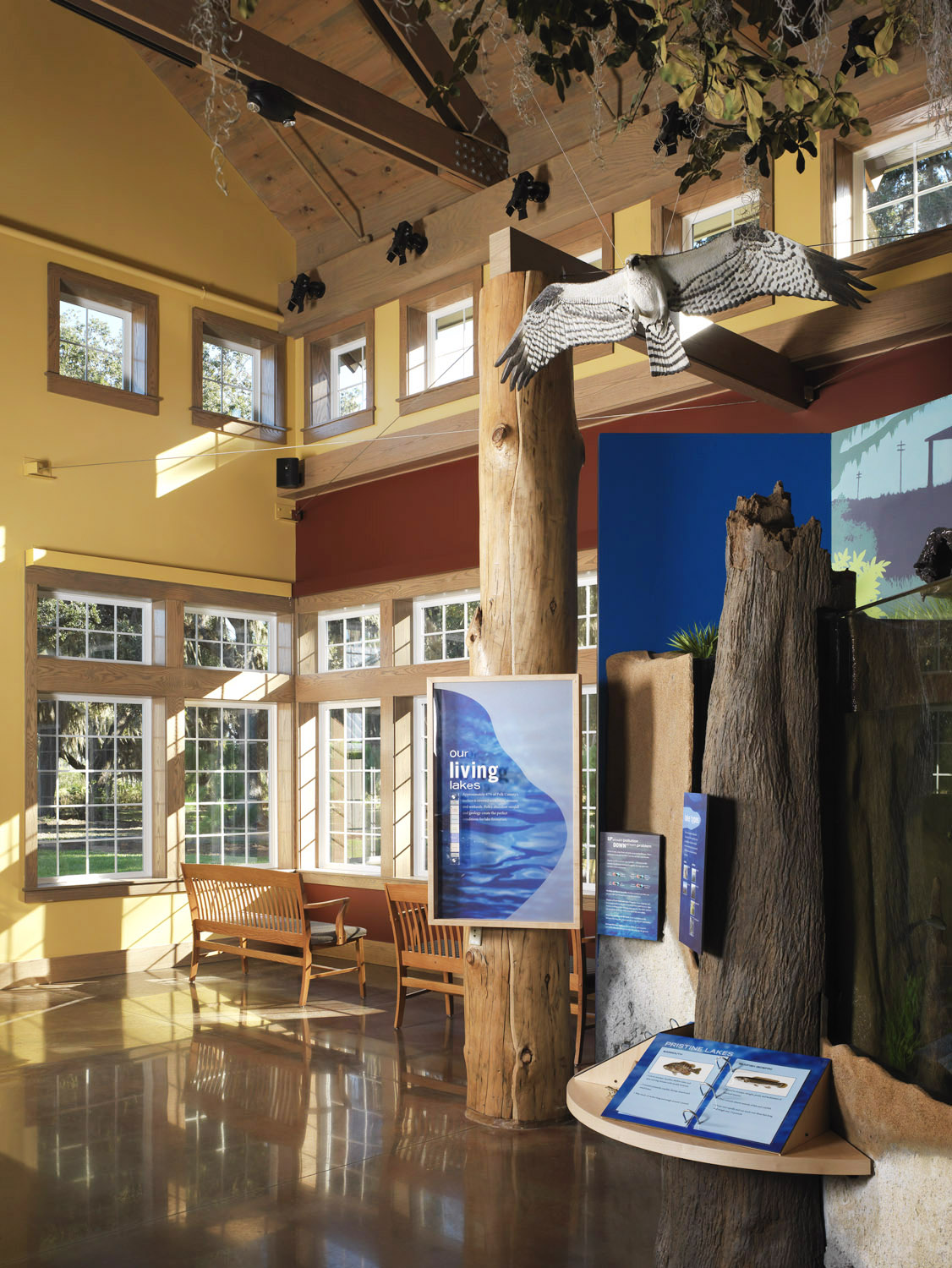 The parking lot was designed utilizing a combination of pervious, porous and permeable paving providing the least amount of impact to the watershed while maximizing the recharge and minimizing erosion. A sense of entry into the complex, separation of vehicular and pedestrian circulation patterns were created by isolating parking and providing a walkway to the boardwalk connecting the complex. The buildings were sited based on public functions, adjacency requirements, and most importantly views. The service area was removed both from general sight lines and cross circulation patterns allowing visitors to immerse themselves into the natural setting even more.
The buildings were designed as an environmental and aesthetic reflection of the past. Using passive techniques from the 'cracker' style construction of old Florida as a point of departure the buildings embrace contemporary methods with sustainability in mind. From boardwalks to mechanical systems modern materials and techniques were employed to further enhance the sustainable qualities of the complex.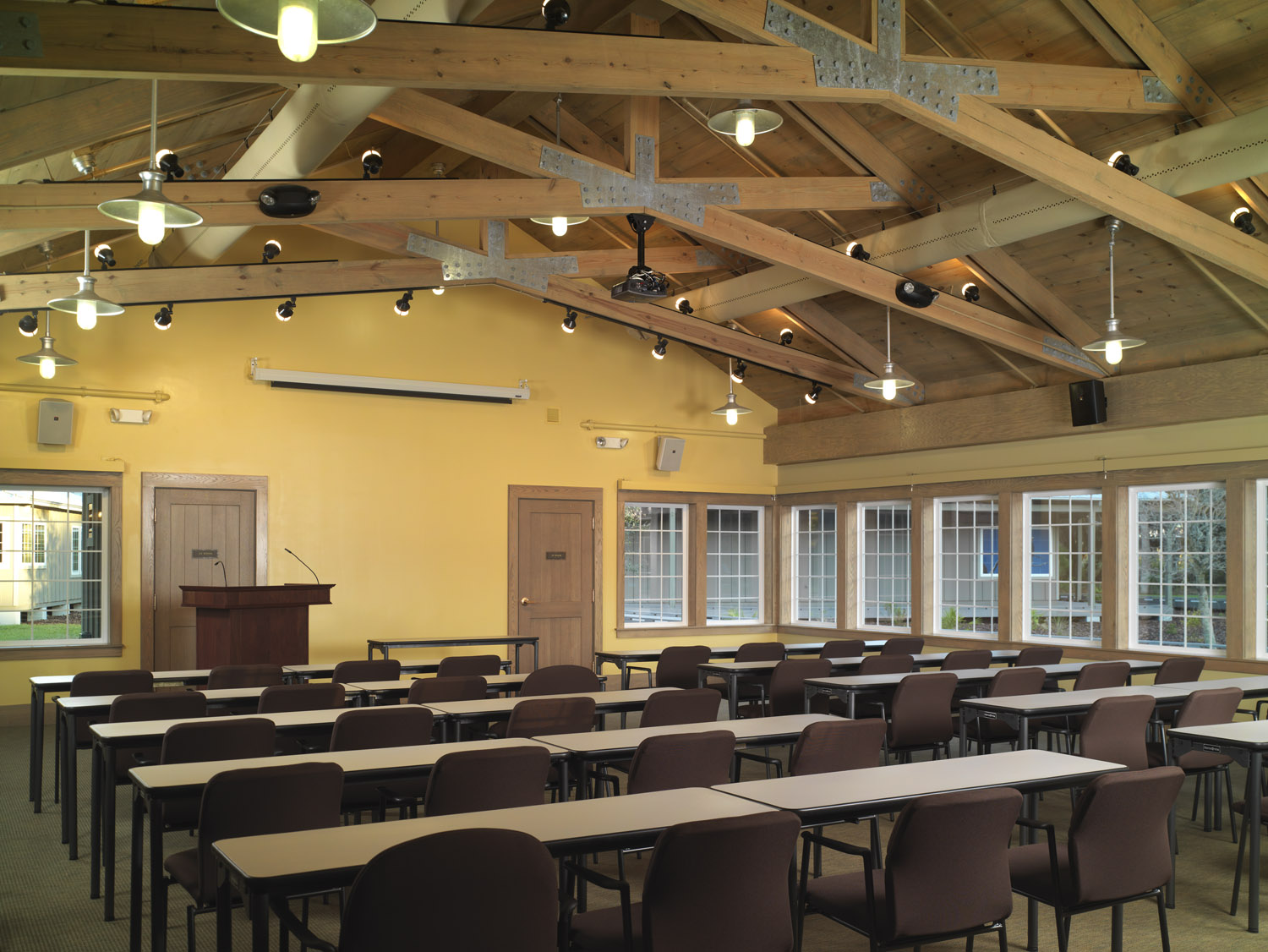 Utilization of boardwalks to connect the buildings lowering impact on the ground using a composite material made from reclaimed wood and plastic illustrates the sensitivity of the environment in a sense of Floridian architectural pastiche. Ducts were run using fabric air dispersion system. This not only was resourceful but also allowed a visual downplay of the mechanical systems, establishing a strong visual enjoyment of the structure above. This kind of decision making process was used in all facets of the design process allowing for an environmentally sensitive complex.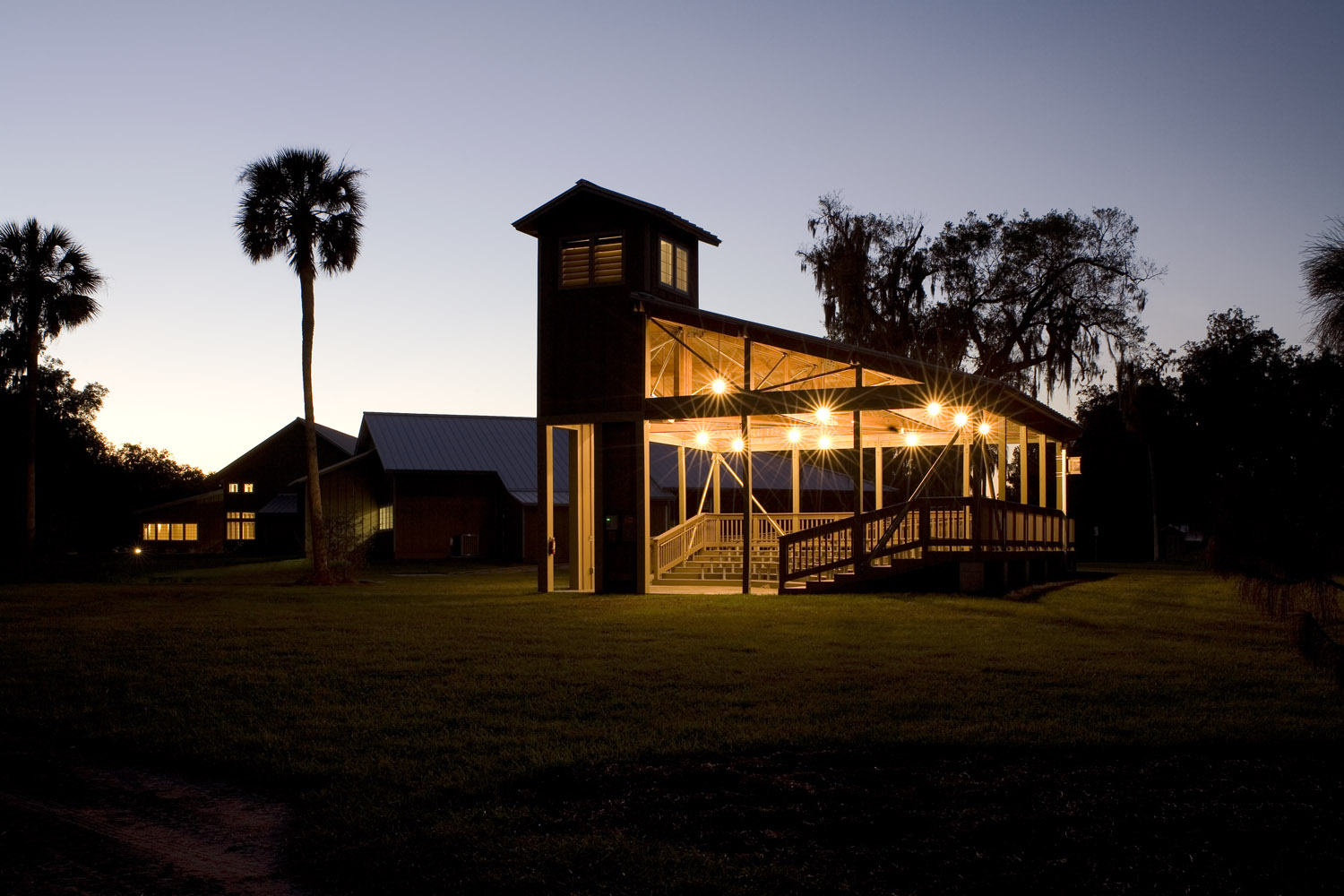 The complex of buildings fosters the passive systems of the old cracker style embracing deep porches, raised floors, and ventilation chimneys. Simultaneously, the complex uses contemporary materials and energy savings measures to elevate the environmental consciousness of the visitor.

The facility is considered an extremely successful project for the Board of County Commissioners and the citizens of Polk County. The Lunz Group's design team is considered remarkably creative and knowledgeable in architectural design.