Sun N' Fun Aviation Pavilion
 Sun 'n Fun Aviation Museum
 20,000 SF
 Lakeland, FL
2001
The Sun N Fun Aviation Museum Pavilion was designed to be used as a gathering area as a part of the larger International Sports Aviation Museum in Lakeland, Florida. The site is densely treed in the North and West and had an existing museum building to the East when designed. The new pavilion was designed to be the southernmost anchor to the "education corridor." Slopping steel columns tether the large "wing" of the pavilion roof to the ground. The tapered edge both visually lightens the roof structure while reinforcing its metaphor as a wing. The angled forms reference modern aviation design while the crossing pattern of the steel columns recalls the struts of an earlier generation of flight. The wing as a concept is simple yet appropriate in its emotional impact acting as a precursor to the prestigious Howard Hughes exhibit housed within the museum itself.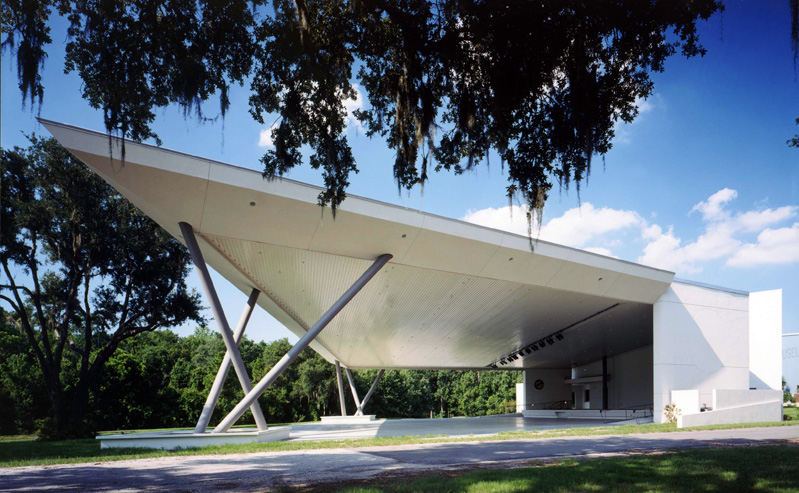 Design Awards
2002 — The State of Florida American Institute of Architects – Merit Award of Excellence for Architecture
2001 — Tampa Bay American Institute of Architects – H. Dean Rowe Award for Design Excellence
2001 — Metal Architecture Design Award
The pavilion is to be used for museum and community educational seminars to promote science in general and aviation in particular. The project's purpose is to expand the organizations commitment to air education, air safety, and to preserve aviation heritage. Aesthetically, the pavilion has a strong visual presence that is a departure from the pre-fab metal buildings of the existing structures. The facility accommodates speaker presentations, demonstrations, concerts, lectures, covered dining and exhibit areas.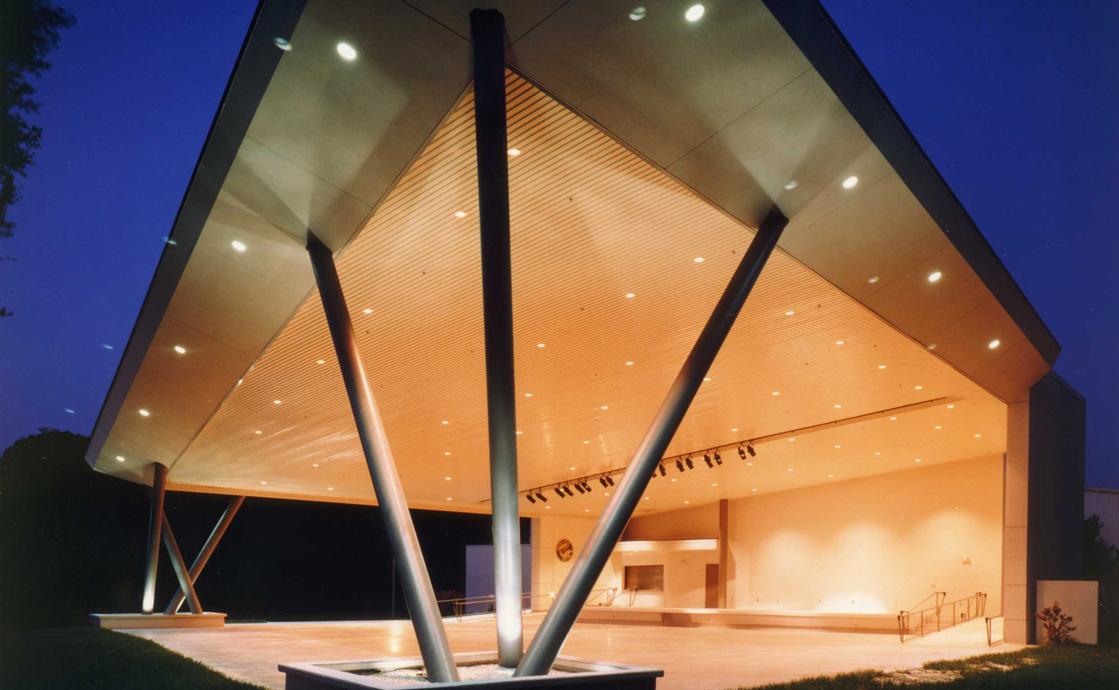 The Lunz Group has a client first approach to architecture. Projects are structured within a teamed environment that brings together all aspects of construction.