The Lunz Group office was previously a 1950's historic home in downtown Lakeland. It was stripped down to the foundation and renovated to provide the ideal work and design space for employees.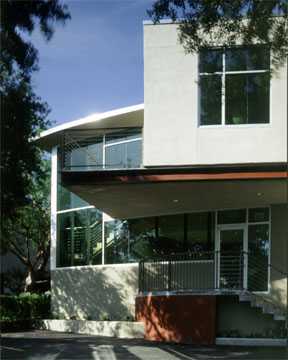 The project is located in a mixed-use, historic district with a unique collection of architectural styles dating from the 1920s to the present. Renovations to many of these historic structures in the 1960s created a backlash against modern architecture. The goal of the renovation was to re-establish the legitimacy of modernist architecture and highlight the historic value of the genre. Inspiration was drawn from the modern buildings in the area.
The interior of the new design studio required large open areas to facilitate project-teaming and lots of glass to maximize views of the lake and utilize as much natural light as possible. To achieve this, the second story was removed and a new floor constructed that extended past the original first floor, providing space for work and meeting areas. Glass walls separate the offices from the open office area and provide views to the lake.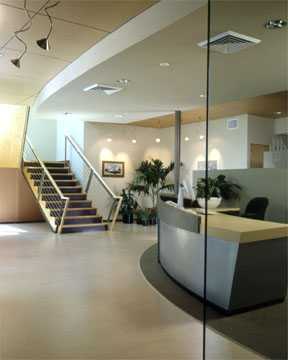 Service areas are located on the ground floor to facilitate interaction of co-workers on both floors. The layout of the carpet designs and the differing heights of the ceiling planes both define and blur the edges of the work areas.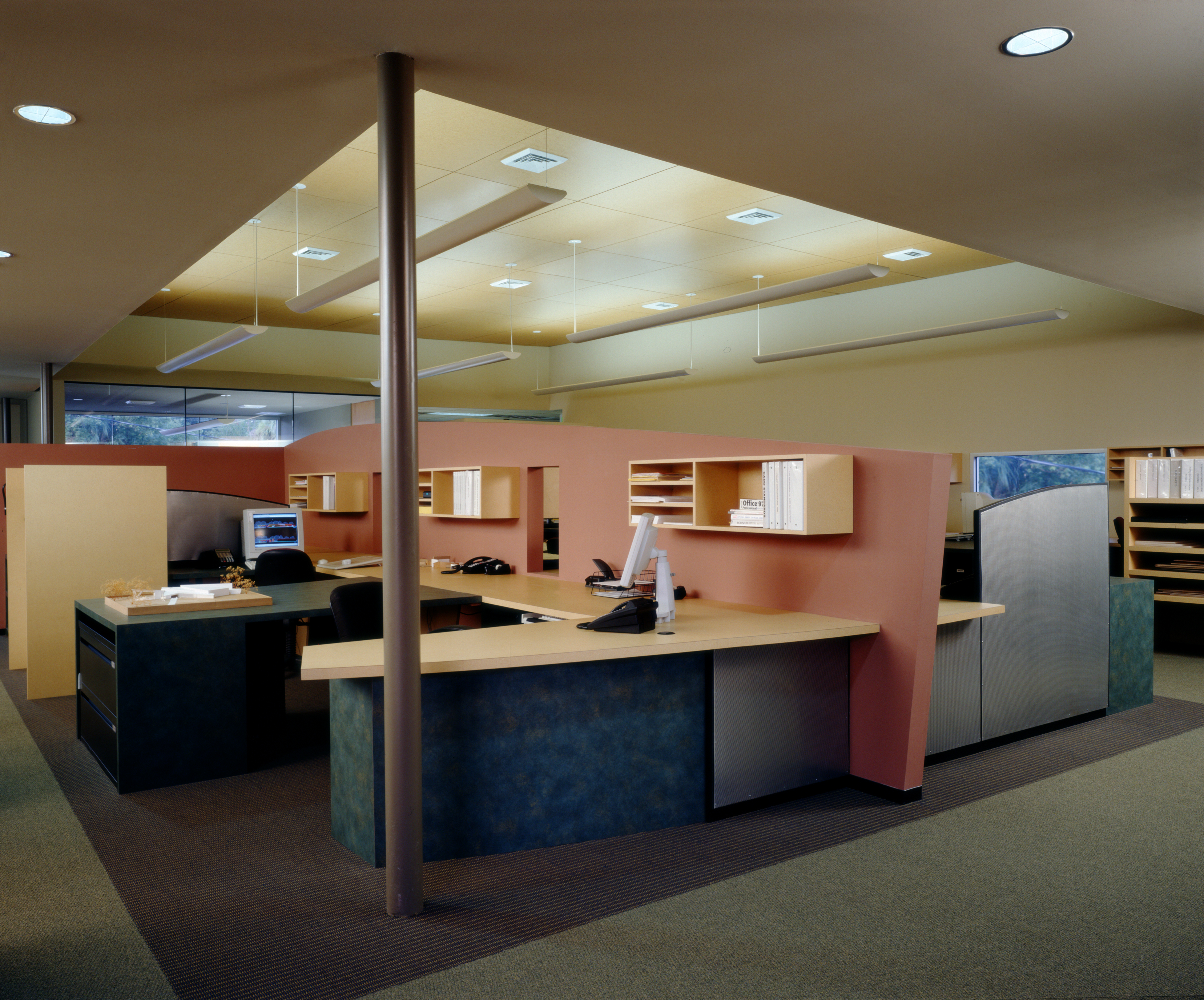 Design Awards
2002 — American Institute of Architects Tampa Bay division – H. Dean Rowe Award for Design Excellence