The Lunz Group worked with Tucker Paving to design a new 20,000+ square foot office building for the growing company. Whitehead Construction acted as General Contractor to complete the construction.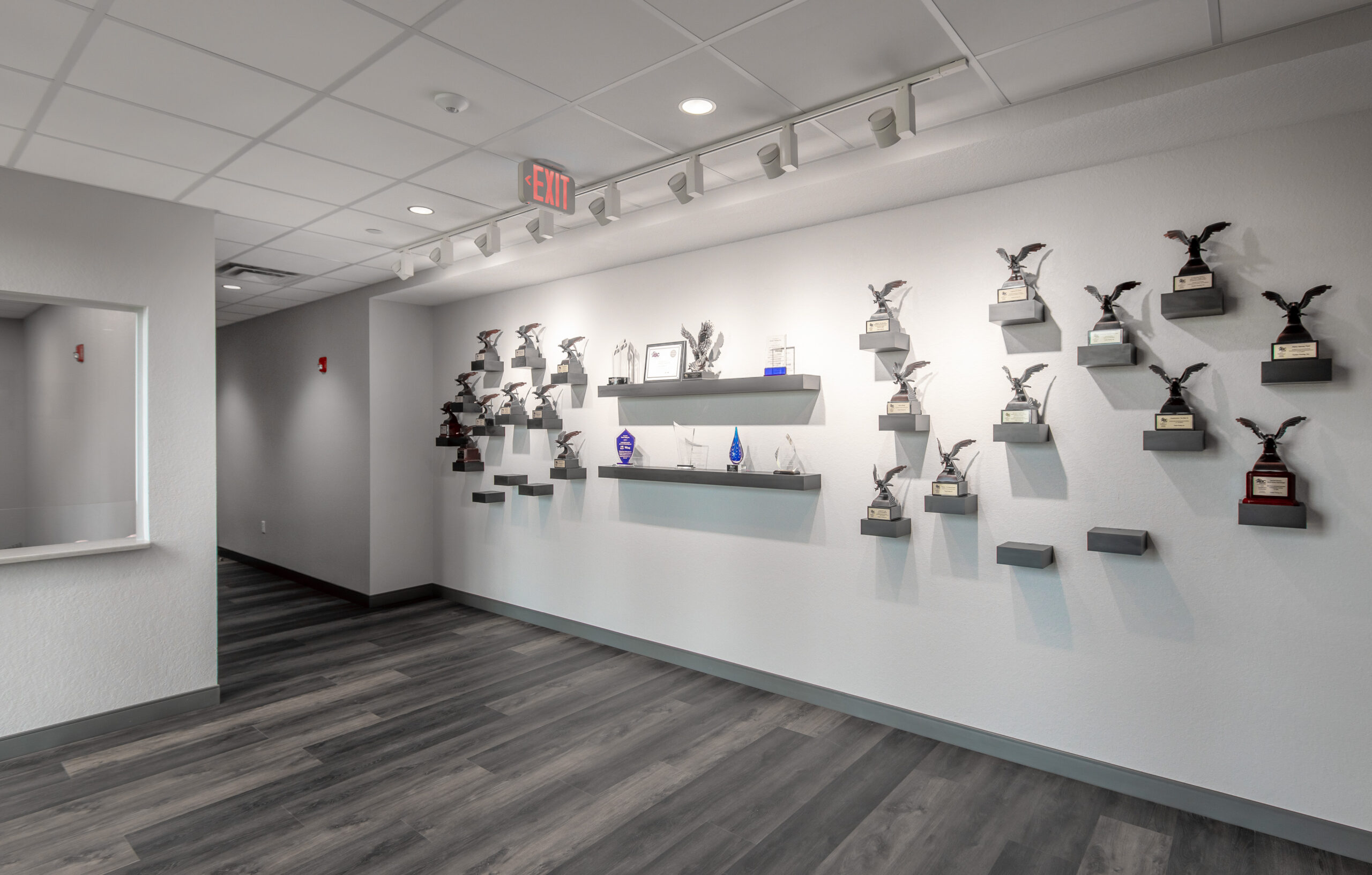 For more than half a century, Tucker Paving has served Polk County as a premiere concrete and asphalt surfacing provider, eventually branching out into site preparation and construction. Thanks to strong corporate values and visionary leadership, Tucker recently exceeded 150 employees and outgrew their offices in Winter Haven.
With a huge heart for his team, president "Chip" Tucker approached The Lunz Group and asked us to design the perfect headquarters. It needed to be spacious with wide hallways, private offices, multiple break rooms with kitchens, a gym facility, and areas to host and entertain both clients and community members.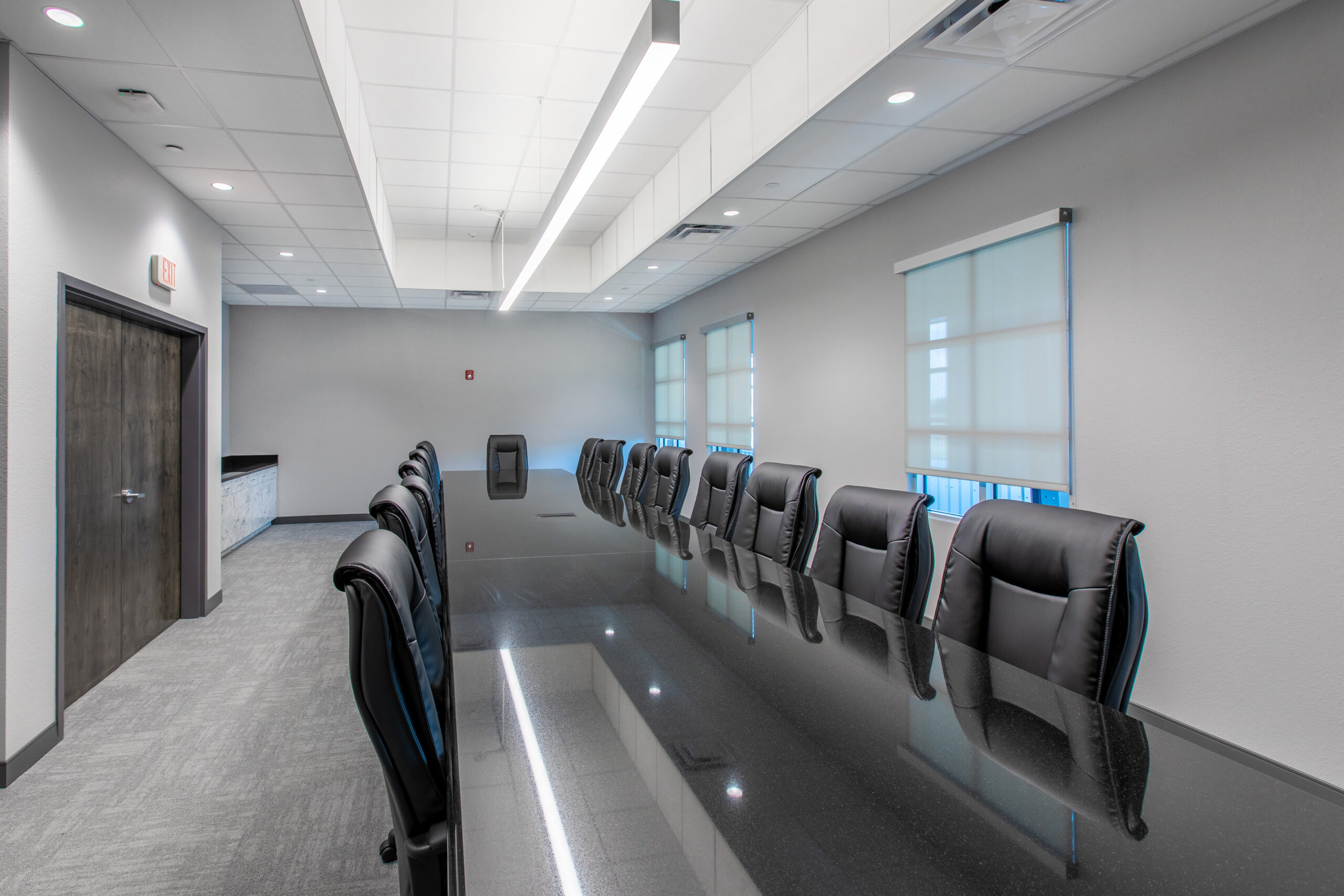 Based on the square footage needed to create this environment, a pre-engineered metal building would provide an economical solution that maximized the amount of space. The challenge with this approach was how to take a building system typically seen as 'boring' or 'conventional,' and turn it into something beautiful. Fortunately, The Lunz Group lives for these types of challenges. 
After beginning design work for Tucker's new offices in the spring 2017, Tucker Paving approved the designs in the summer of 2017 and construction was completed in the summer of 2021.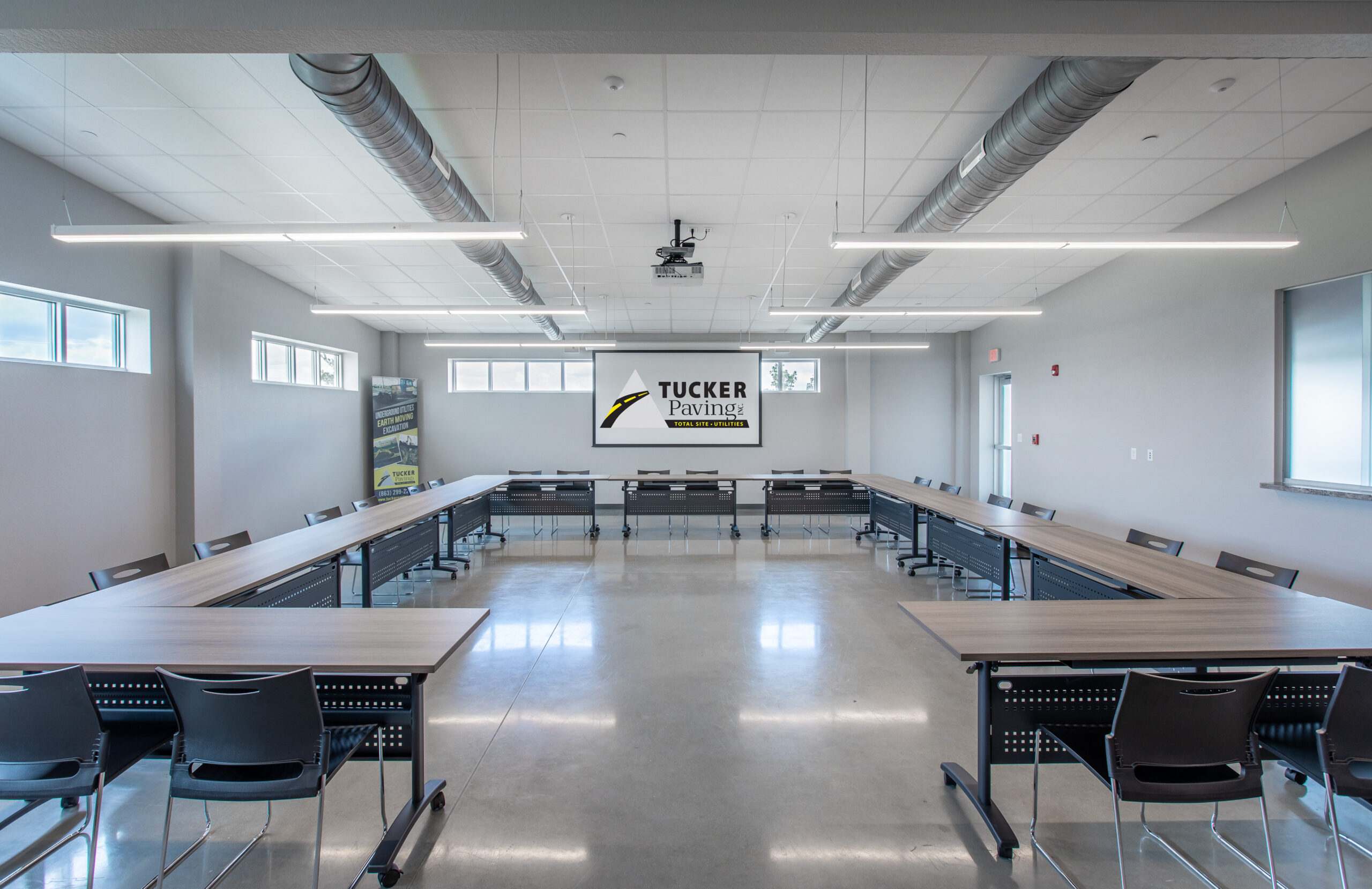 Walking through the front doors, a floating display wall greets you in the lobby, where your eye is immediately drawn to the dozens of excellence awards Tucker Paving has earned over the years. Continuing down wide hallways, you'll notice the arched metal 'ribs' of the building left intentionally exposed to let the raw structure show through and create visual interest. Employees enjoy private offices, comfortable break rooms, and a well-appointed training room. Upstairs, the second floor conference room creates a welcoming atmosphere with sprawling catering countertops and a spacious conference table.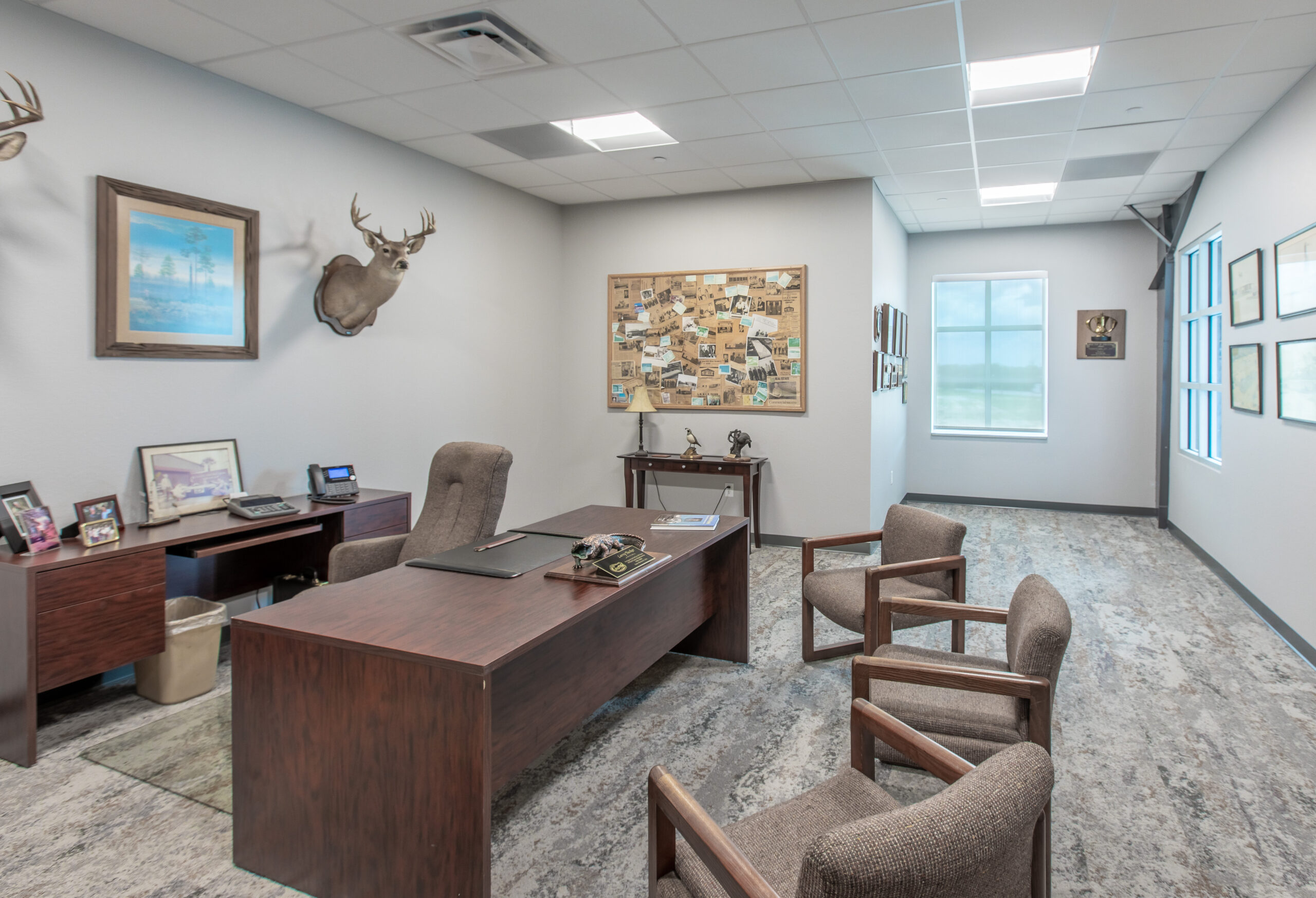 Additional design features reflect the owner's heart for his employees. In an industry that trends masculine, private women's restrooms were created with upgraded fixtures. The on-site gym has lockers and showers, helping employees stay fit and healthy. And the 'safety yellow' chosen as an accent color is an ever-present reminder of the company's commitment to safety.
The Lunz team worked closely throughout the design process with consultants including Above Group (MEP Engineering), WMB-ROI (Structural Engineering), and Carter Engineering (Civil Engineering). Our team also worked closely with Whitehead Construction who acted as the General Contractor.