The Lunz Group worked with Farm Credit to design their new 20,000 SF Corporate Headquarters inside the Heritage Plaza South building, located in downtown Lakeland. Farm Credit was in search of an efficient, updated space with an open atmosphere that would cultivate employee interaction in the workplace. The Lunz team worked to design a contemporary workspace that would increase employee interaction, spontaneous communication and provide a healthier work environment.
​
Design began in 2019 after Farm Credit came to The Lunz Group seeking a new office space. Their previous office space on Missouri Avenue was inefficient, had temperature control problems and did not allow free-flowing employee interaction. The Lunz team provided full architectural and engineering services for the tenant build-out, guidance in technology upgrades and full interior design services including furniture and artwork procurement and installation.
The Farm Credit workspace was designed with the well-being and engagement of the employees and occupants as the top priority. As the design basis, The Lunz team followed information published in the Harvard Business Review that recommended enriching workspaces with art and nature to increase employees' productivity, engagement and overall well-being in the workplace.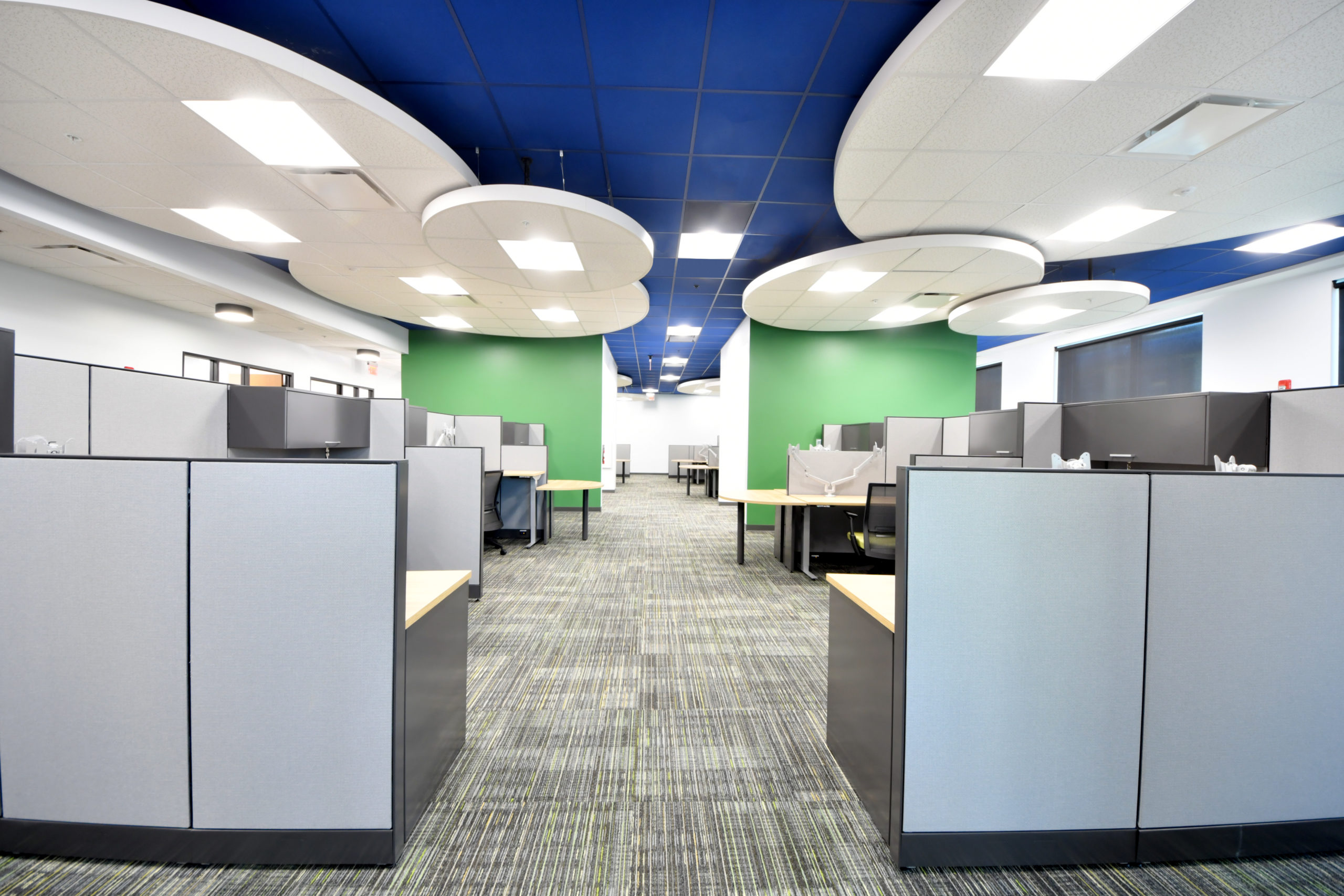 Since the space was column free, the design utilized the ceiling as a focal point and incorporated clouds to define specific areas. The intent was to bring the outdoors inside, by allowing natural daylight to penetrate the entire space. Farm Credit's colors were also used as accents to brighten and define spaces.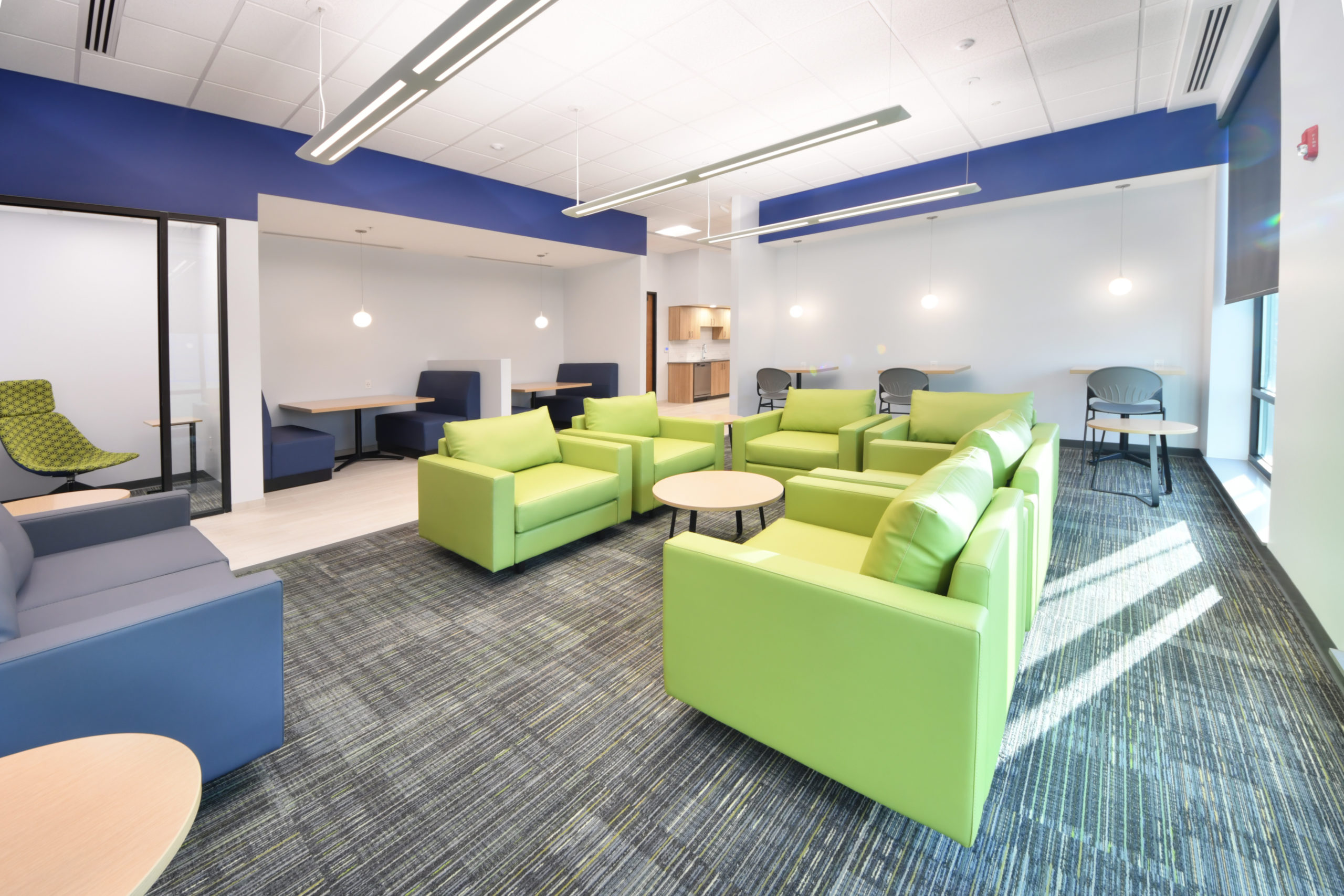 The new workspace is spread across the second and third floors of the Heritage Plaza building. All operations personnel are housed on the second floor with a common breakroom, multiple conference areas and huddle rooms. The employee breakroom is truly a space to get away from the desk and is set up for casual dining and conversation. New, open office furniture replaced furnishings that created a closed office atmosphere in the previous space.
The third floor includes office space for upper management and HR along with a large training room and board room. These spaces will allow the headquarters location to host training events for other offices, provide luncheons and break into committees during board meetings utilizing multiple conference rooms.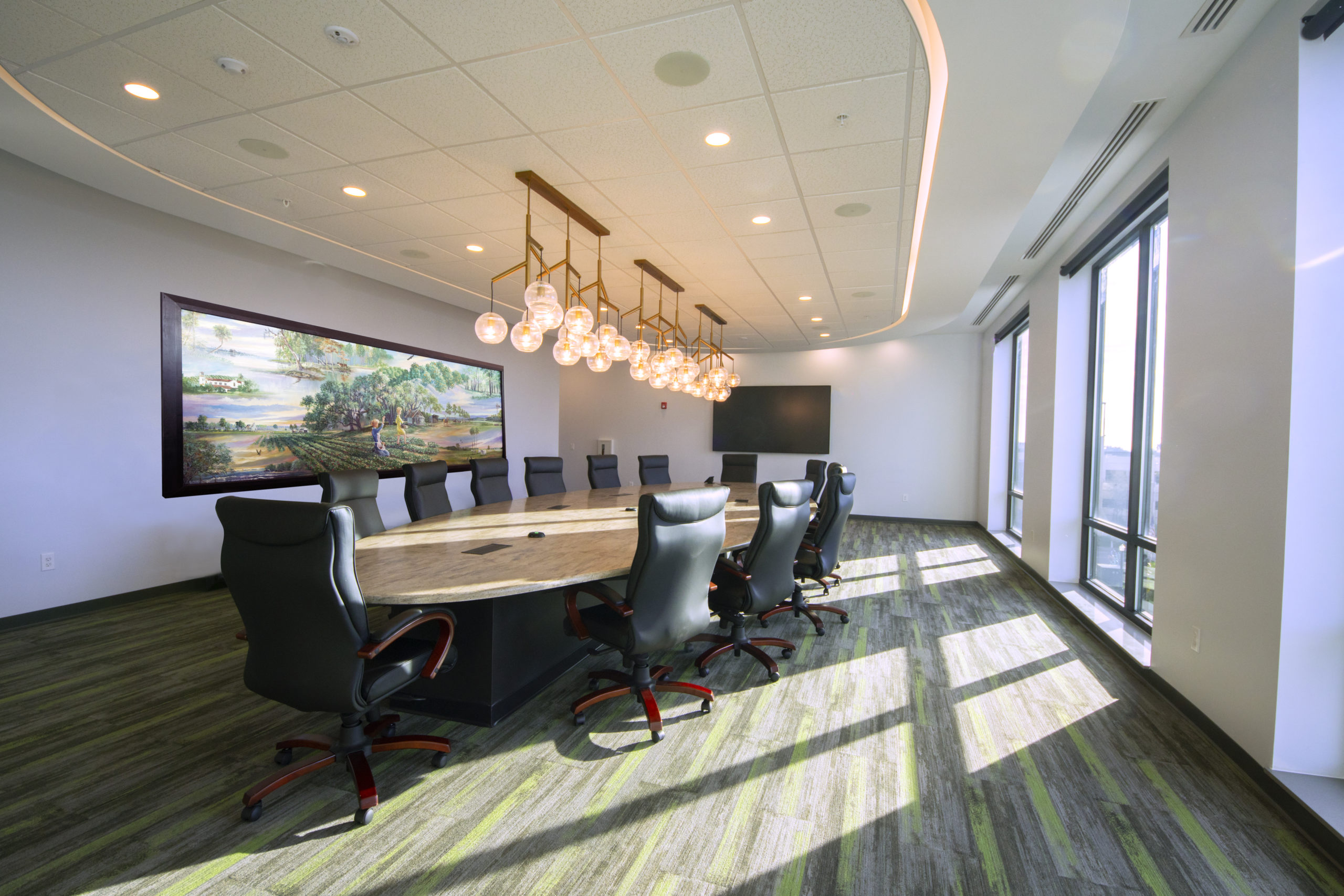 The project also involved the installation of an emergency generator to power the entire second floor, allowing the space to be productive in the event of a prolonged power outage due to storms.​
The project was completed directly on time and on budget despite challenges faced during the COVID-19 pandemic. Products and furnishings were selected early to meet production and delivery schedules.  We are proud to have completed this project alongside Above Group, Commercial Design Services and Henkelman Construction.